Zenon Coin: A Self-Evolving Decentralised Network
#investment
#cryptocurrency
#decentralized
#blockchain
#znn
tl;dr
Zenon is all about the future! Zenon coin is a cryptocurrency established upon a decentralised network to develop next-generation tools to be a part of the future digital ecosystem. Zenon strives to provide scalability in transactions, smartness in tokenising value and zApps development, and security by modern cryptography based on a decentralised p2p network. All you need to know about Zenon coin, network, uses, and future is one scroll away!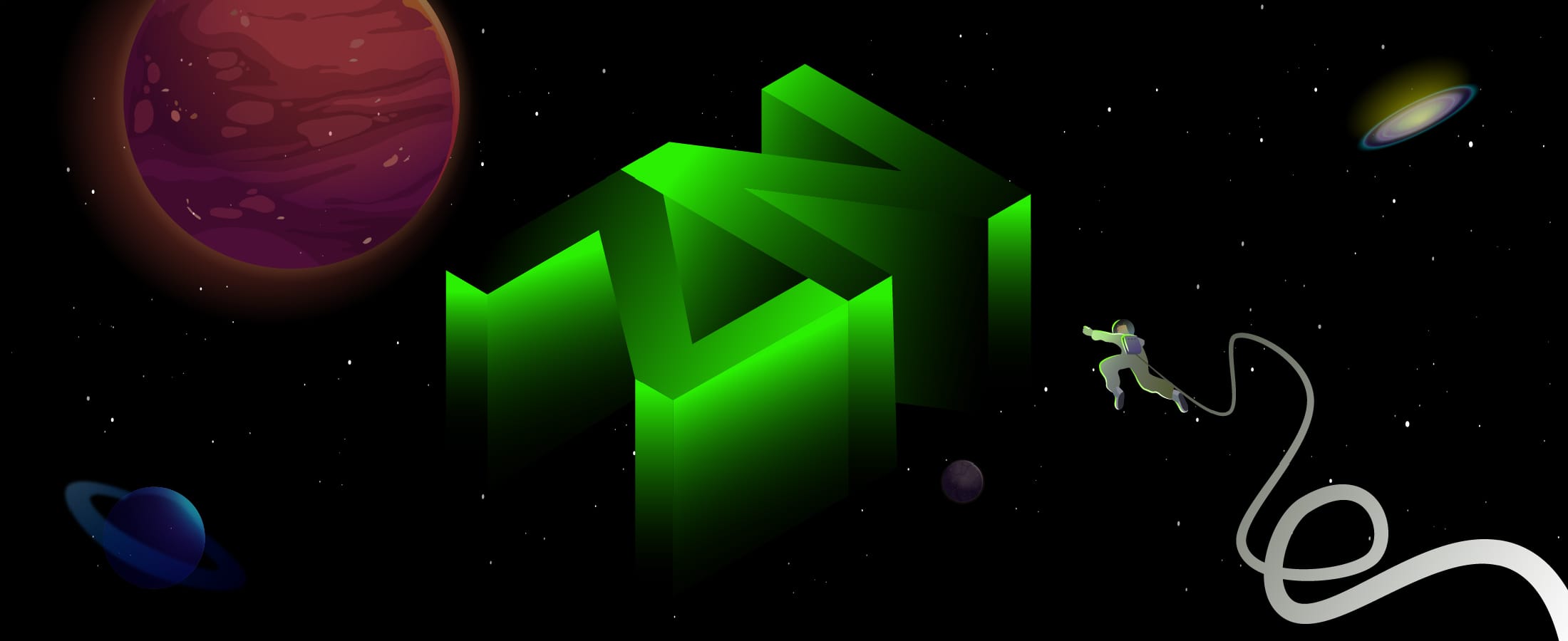 How do you rate this post?
What Is Zenon?
March 2019 was the time when Zenon was launched as a POS/ MS hybrid cryptocurrency. Zenon is a product of a sharding-based decentralised architecture, the Network of Momentum (NoM), designed to be a step toward distributed ledger technology and create a trust layer to transfer data and value. With its new architecture, Zenon is developed to cross the barriers of the blockchain, from scalability to security, or DAG-based cryptocurrencies. Zenon is a fully anonymous project, and nobody knows who is behind it.
What Is Unique About Zenon?
Thanks to sharding, the network will scale linearly as the number of nodes grows. The difference between the Zenon coin protocol and traditional blockchain consensus is it doesn't treat transactions in batches. It will process them asynchronously within shards, and the general state of the network will be verified and validated at the end of each epoch (epochs have random timeframes). The network introduces a Turing scripting language enabling the developers to create and run zApps, make digital assets, and allow low-resource devices to take part in the network.
Zenon Top Features
Zenon coin platform claims to provide scalability, smartness, and security.
Zenon Coin Is Scalable!
Zenon is designed to minimise the scalability issues and enable multiple transactions to co-occur while preserving decentralisation.
Zenon Coin Is Smart!
Using cutting-edge technologies, Zenon coin could create a programmable cryptocurrency to enable tokenising value and developing zApps.
Zenon Coin Is Secure!
Zenon coin applies a dual-ledger system secured by high-tech cryptography based on a decentralised p2p network, which benefits from distributed topology.
How Do Zenon Coin, Alphanet and Network of Momentum Relate?
Alphanet is the Network of Momentum phase 0. Network of Momentum is the platform releasing ZNN and QSR dual-coin economy, aiming to increase financial freedom. Recent decentralised finance hosts many blockchains, most of which are isolated ecosystems lacking connectivity, accessibility, and scalability. Zenon is the token of the platform, which intends to create a new, flexible and secure way to help the users and developers to issue and manage tokens easily.
Who Can Earn Rewards in Zenon Ecosystem?
Alphanet is comprised of four basic actors who play crucial roles in the ecosystem. The users can gain rewards by meeting the requirements for each one. The roles are called Pillar, Delegator, Staker, and Sentinel. Let's see how each one receives rewards.
Pillars in Zenon Ecosystem
As the name suggests, Pillars are the backbones of Network of Momentum. They can take part in the consensus protocol and the governance framework. Pillar's participation in consensus protocol happens by validating transactions and the state of the dual-ledger. Every newly deployed Pillar needs a Pillar Slot that can be reached by burning a linearly increasing amount of QSR. Holding 15,000 ZNN tokens and 150,000 QSR makes you a Pillar.
Delegators in Zenon Ecosystem
Delegators in the Zenon ecosystem are support Pillars that grow the ecosystem by increasing their rank. In return, they will receive a share of their rewards. They are required to hold ZNN coins and will gain ZNN as rewards.
Stakers in Zenon Ecosystem
By staking ZNN coins, the users are entitled to participate in the dual-coin economy. The minimum amount of ZNN token the users need to be considered a staker is one ZNN, and they will earn QSR as a reward.
Sentinels in Zenon Ecosystem
Sentinels in the Zenon ecosystem are actually full nodes performing as active observers of network operations. Each newly deployed Sentinel needs a Sentinel Slot, which can be obtained by locking a certain amount of QSR. Sentiles must hold 5,000 ZNN and 50,000 QSR to receive ZNN and QSR in return.
Zenon Components
Zenon Platform is comprised of some components that are the core of the platform. Zenon (ZNN), Quasar (QSR), Wrapped Zenon (wZNN), and the Orbital Program.
Zennon (ZNN) Token
Zenon token cooperates with Quasar, which powers the Network of Momentum. ZNN token functions as locked collateral to spawn Pillars, Sentinels and staking. It is also used to delegate to Pillars to increase their weight and increase their rank in the network.
Quasar (QSR)
Quasar was designed to be responsible for creating Pillars and Sentinels Slots. It performs as an alternative method to generate Plasma beyond Proof-of-Work, which is an integral part of a higher transactional throughput that the platform aims to provide.
Wrapped Zenon (wZNN)
The Wrapped ZNN token is powered by the BNB Chain bridge and aims to open a new gateway for the Zenon ecosystem.
Orbital Program
The Orbital Program of the Zenon ecosystem is currently being built.
Zenon Token Special Features
Let's see the top features that the project claims Zenon to have.
Zenon Token Standard was designed to be a versatile and safe solution to issue and manage tokens.
At the protocol level, Zenon token transactions are native, interoperable, and feeless.
Creating and managing Zenon tokens need no code or programming skills.
Zenon Coin Financial Analysis
Financial data provided at Crypologi.st indicate that Zenon token has experienced a rough year with a -80% ROI in the recent year. It means that your 100% investment in Zenon would be 20% now! Meanwhile, similar projects have reached 9672% ROIs in the same timeframe. With a 13% liquidity score, the Zenon token is not an easy sale in the bear markets.
Zenon Coin Recent Price
Today, on May 11, 2022, the Zenon token holds a market cp rank of #641 and -95.6% lower than its all-time price high at $74.93 on Nov 1, 2021. However, its price was 2170.7% higher than its all-time low at $0.144582 on Nov 24, 2020. Today, every ZNN is traded at $3.31, with a 24-hour trading volume of $72,110.29. Zenon token's price is down by -24.9% in the last 24 hours. Its circulating supply is 7.8 Million ZNN coins, with a total supply of 415 Thousand. Currently, PancakeSwap (v2) is one of the most active exchanges to trade Zenon tokens.
Zenon Token Popularity
Its popularity reports by Cryptologi.st show a 9% growth in Zenon's Twitter account, but the growth rate of its Telegram and Reddit is -66% and 0%, respectively.
Disclaimer: Don't take this article as financial advice. You need to DYOR (Do Your Own Research) before investment.
Zenon Coin Price Prediction
When it comes to investing in volatile markets like the crypto market, nothing can facilitate decision making than knowing what will happen to a given project. Although we do not have the power to foresee the future, we can get some useful insights by reading the predictions of crypto experts about the future price of the tokens. Needless to say, these predictions must not be used as financial advice.
Zenon Coin Price Prediction for 2022
The predicted price for each Zenon token is at a minimum of $6.74 and a maximum level of $8.31 in 2022. The average trading price of ZNN is predicted to be $7.01.
Zenon Coin Price Prediction for 2023
Crypto experts predict that the price of a Zenon token can reach a minimum of $10.10 and a maximum of $11.72. Its average price is expected to be $10.38 throughout 2023.
Zenon Coin Price Prediction for 2024
2024 is the year when the expected price of Zenon can fall to a minimum of $14.72 and reach a maximum of $17.48. Its average trading price is predicted to be around $15.24.
Zenon Coin Price Prediction for 2025
Each Zenon is expected to be traded at a minimum level of $21.74 in 2025. Considering the maximum price, each ZNN can be traded at $25.79, with an average price of $22.35 throughout 2025.
Is Zenon Coin A Good Investment?
Financially speaking, the Zenon coin has not been on top of its game. Its liquidity score and recent performance can be considered a red flag. However, the predictions indicate that it may have a bright future. To make confident investment decisions, you need to research thoroughly and remember that no investment in crypto is risk-free. But, have no free, Cryptologi.st is here to educate with detailed analyses of the top 1500 crypto projects. Keep checking it to stay updated.
How do you rate this post?