XYO Price Prediction 2025 And 2030: Is XYO A Good Investment?
#blockchain
#investment
#xyo
tl;dr
XYO price prediction sees XYO as the next coin to explode in the coming years, with a 1000% pump in its price! Amid most of the crypto projects on the verge of a heavy breakdown, XYO has been making a bridge between secure blockchain data and our physical world with a monster upside potential! Read through this detailed article on XYO price prediction and what lies ahead.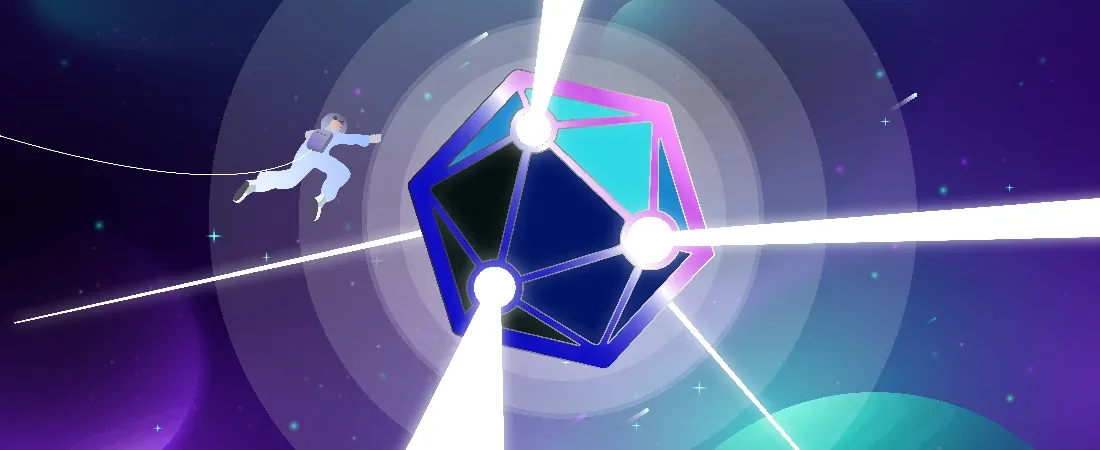 How do you rate this post?
What Is XYO?
To Better grasp XYO price prediction, first, let's figure out what the XYO network is and why we need it!
As blockchain technology cannot access off-chain data, there should be a device as a bridge to provide external data to smart contracts that operate on the blockchain.
However, the data that smart contracts rely on must be verifiable, have a high degree of accuracy, and be protected from interference or attacks.
To achieve this goal, the XY Oracle Network, known as XYO Network, came into the picture and made a bridge between secure blockchain data and our physical world!
XYO is a technology protocol designed to improve our data's validity, certainty, and value. It comprises four distinct components, including Sentinel, Bridge, Archivist, and Diviner, which we'll elaborate on below.
XYO Features
Developed as a fully decentralised network, XYO Network comprises unique features, including Sentinel, Bridge, Archivist and Diviner, to combine cryptography with real-world data. Keep reading to learn about each of them.
Sentinel
Sentinel, the first component in the XYO ecosystem, is a physical device that is considered the eyes and ears of the XYO network.
Sentinel strives to create a Bound Witness and save the data, meaning it broadcasts a signal with its location and other data (like time or temperature).
When the Sentinel is near another Sentinel, their proximity is broadcasted, and this interaction proves the Sentinel's location, which is called Bound Witness.
Read more: Bluzelle Coin Price Prediction 2023, 2025 And 2030
Archivist
The treasure chest of data for XYO, Archivist, is a node that stores all the data and records all confirmed Bound Witness interactions.
Bridge
The Bridge, as its name suggests, makes a bridge between Bound Witness data and Archivists. Simply put, A node in XYO looks for Bound Witness interactions, and the Bridge finds an interaction and sends it to the archivist.
Diviner
Collecting data from Archivists in the XYO ecosystem, a Diviner strives to
answer the question, "Did an event happen at … location?" that would be asked by either an individual or a program.
In addition to XYO's features and components, we need to go through the XYO token to see what it is and check its price history to predict how it will perform in the coming years. Keep scrolling!
What Is XYO Coin?
Powering the XYO network as well as rewarding those who help the system operation, XYO Network's native token, XYO, is an Ethereum-based token that came into the market in 2018.
This token has limited use cases, can only be traded, and is used to reward the users in the network. Before we delve deep into the XYO price prediction and answer if XYO is a good investment, we need to glance at XYO coin's price history.
Read more: AAVE Price Prediction 2030: Is AAVE Coin a Good Investment?
XYO Price History
The initial trade with XYO took place on Jun 12, 2018, at $0,0044.
It had steady price changes for almost three years, and then on Sep 11, 2021, XYO's value skyrocketed to $0.046.
After one month, on Nov 06, 2021, the token's value peaked at $0.081, reaching its highest price level.
However, after reaching its All-Time High (ATH), it didn't see any uptrend in value and started to fall.
Now, on Jan 24, 2023, it is worth about $0.00672, with a circulating supply of 13 Billion XYO coins and a total supply of 13,931,216,938.
The following chart illustrates XYO's price changes over the last 12 months.
In addition to these statistics, we need financial details to delve deep into XYO price prediction. So, join me in the next section to analyse XYO's financial data.
XYO Financial Analysis
In order to draw a clear picture of XYO price prediction 2025 and beyond, let's determine the XYO tokenomics, ROI, market cap, ATH and ATL in detail.
XYO Tokenomics
Today, on Jan 24, 2023, XYO's live price is about $0.00672, with a 24-hour trading volume of $1,782,927, a circulating supply of 12,625,124,968 XYO coins and a total supply of 13,931,216,938.
Cryptologist financial data indicates that XYO is currently held in more than 83,000 wallets, processing up to 656,000 transactions. Also, XYO's current liquidity score is about 27%, making the token difficult to sell during the bear markets.
ROI
ROI stands for Return on Investment and describes the percentage of growth or loss of a crypto investment during different timespans.
XYO's yearly ROI is -78%, meaning that if you had invested $100 in XYO, you would lose $78 of your money.
Speaking about XYO's monthly ROI, we can see that the token's value has soared by about 60%, meaning that your $100 investment in XYO a month ago would result in $160.
Considering XYO's weekly ROI, we can see that the token has been 14% up.
Market Cap
At the time of writing this XYO price prediction, on Jan 24, 2023, XOY's live market cap is worth $84,627,626, and its current market cap ranking is #312.
ATL and ATH
In cryptocurrency, the term ATL refers to the lowest price at which a crypto asset has ever been traded. In contrast, ATH is the highest price a crypto asset has ever reached.
XYO token recorded its ATL on Mar 13, 2020, when its value dropped to $0.00009672.
XYO's token saw its ATH price on Nov 06, 2021, at $0.081391.
At the time of writing this article, each XYO token is worth about $0.0059, which is 6048.6% higher than its ATL and 92.7% lower than its ATL.
So far, we've learned what the XYO network is, what features make it unique and how it is doing financially. To make XYO price prediction, let's take a step further and dig into its fundamentals.
XYO Fundamental Analysis
XYO price prediction is directly related to its fundamental analysis, i.e., its team members, popularity and investors. Keep reading to find out all about XYO's fundamentals.
Team
Founded in 2017 by XY labs, the XYO network comprises seasoned engineers, business development professionals and marketing experts.
XYO Network was founded by Arie Trouw, who got into the technology ten years before Elon Musk wrote his first line of computer code!
Now, Arie Trouw serves as Chief Executive Officer, Chief Financial Officer, Chief Operating Officer and Chairman of the Board of Directors.
XYO's Co-Founder and Head of Operation, Markus Levin, mined his first Bitcoin in 2013 and has been captivated by blockchain technologies ever since. He has 15 years of experience in building, managing and growing companies around the globe.
Popularity
As a project owner, you need to build up a solid community to go from strength to strength in the crypto-verse. Quite simply, the more your project gets public attention, the more it's likely to bear fruit.
XYO's popularity chart displays that, in the last six months, XYO's Twitter and Reddit accounts have seen a 4% and 2% growth rate, respectively. However, the number of its Telegram users dropped by 9% in the same period.
Investors
Founded by two investors, Outliers Fund and Outliers Fund, XYO Network has raised a total of $13.6M in funding so far.
Reviewing all financial and fundamental factors of XYO, we have now come to the final part of the XYO price prediction from 2023 to 2030 and focus on XYO growth rates in the coming years.
XYO Price Prediction 2023 - 2030 At A Glance
The following table shows a quick snapshot of XYO price prediction in a visual and digestible way. Detailed information on growth percentages is given in the following sections.
XYO Price Prediction 2023
Looking at the XYO price prediction for 2023, we realise that the XYO can explode with a 75% growth rate, breaking the $0.01 level.
Its maximum price can see massive growth in value and rise by about 119%. However, its minimum price is estimated to drop by 10% throughout 2023.
XYO Price Prediction 2024
According to the XYO token price prediction 2024, the average price of each XYO can grow by 138% and reach $0.0136. XYO can experience a minimum price growth of 114%, and at a maximum, it can grow by 157% during 2024.
XYO Price Prediction 2025
According to the current XYO price prediction, the value of XYO will soar by 257.00%, reaching an average price of $0.0204 by the end of 2025. Its minimum and maximum prices are expected to grow by 194% and 263%, respectively.
XYO Price Prediction 2030
XYO coin's minimum price is predicted to reach a growth rate of 877%. In the best-case scenario, it can peak at $0.6, i.e., rise by about 952%. On average, the value of each XYO coin is estimated to soar by about 931% in 2030.
Is XYO Coin A Good Investment?
By and large, that's all about XYO price prediction. It is estimated that the XYO tokens can see a 931% surge in price by the end of 2030. Having said that, XYO comes with several red flags as follows that concern investors.
XYO's whitepaper hasn't been updated since 2019, and the team hasn't released a roadmap for 2023.
The token has been 78% down during the recent year.
XYO's liquidity score is 15%, which is dreadfully low, making the token difficult to trade.
The XYO token doesn't have any vital role in the network and can only be traded and used to reward the users.
However, the crypto market has been a rollercoaster recently and rarely have crypto projects soared in value.
To invest confidently and survive the current crypto winter, you need to do your own research. Cryptologist is here to help you do sound research with detailed analyses of the top 1500 coins, easy-to-understand charts and a free screener.
FAQ
The following Q&As will help you get your head around the XYO project and XYO price prediction.
How Much Will XYO Be Worth?
According to XYO price prediction 2025, XYO's price is expected to reach a minimum and maximum level of $0.1 and $0.13, respectively. XYO's average trading price is expected to revolve around $0.0089991.
Is XYO A Real Coin?
Yes, XYO is an Ethereum-based token in the XYO Network.
Is XYO Being Listed on Binance?
No, the XYO token has not yet been listed on the Binance exchange. But it may be listed in the near future.
How do you rate this post?