XDC Wallet: The Wallet You Are Looking For!
#decentralized
#defi
#blockchain
#xdc
tl;dr
Using the XDC Wallet, the users can swap or send their XDC or other tokens, buy ENS domains, interact with smart contracts, and many more! To learn what this wallet offers to simplify your transactions, let's read this article together. In this post we will talk about best wallet for XDC coin.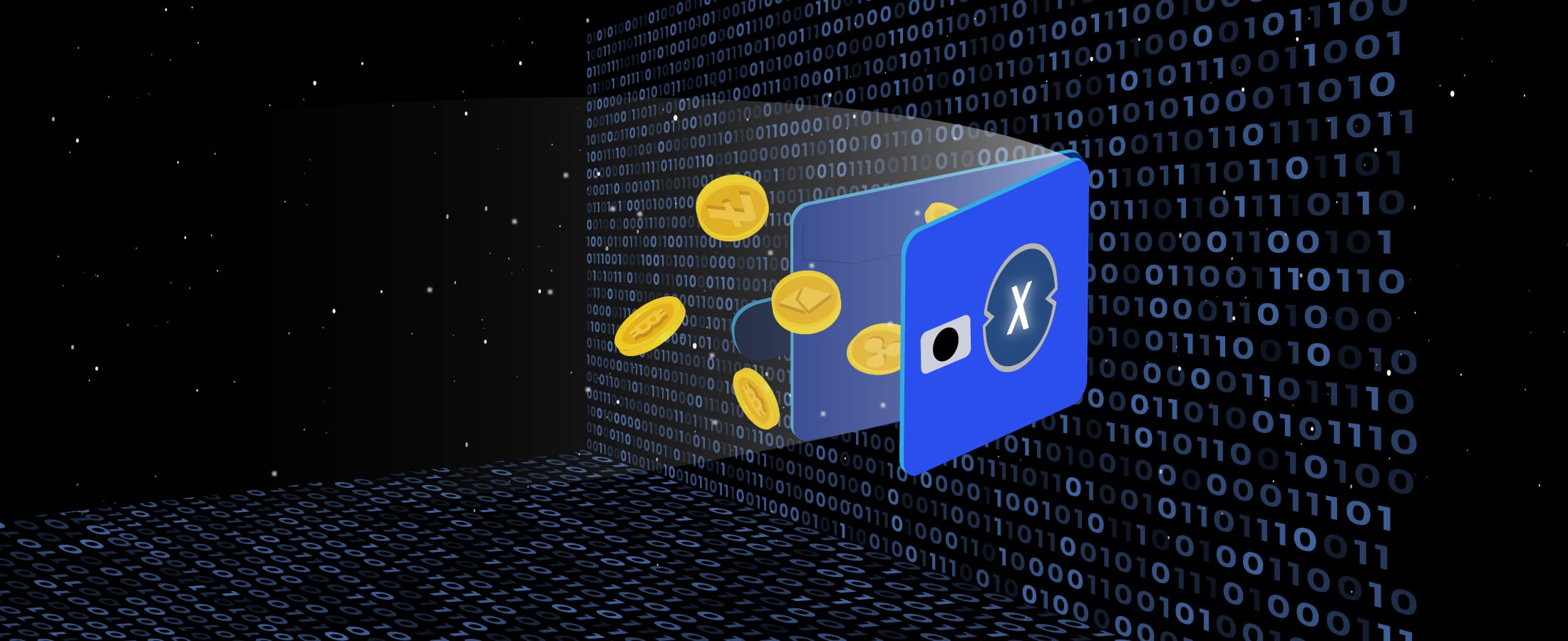 How do you rate this post?
What Is XDC Wallet? best wallet for XDC
After the successful launch of the XinFin mainnet on Jun 1, 2019, XDC Network introduced the XDC Wallet. This wallet is aimed to be a free, client-side interface enabling the users to connect with the XinFin blockchain.
Using this easy-to-use, open-source platform, the users will generate wallets, and interact with smart contracts, to name but a few of its use cases.
Best Wallet For XDC Coin (Cold And Hot)
A blockchain wallet is a tool by which you can send, receive and manage your cryptocurrencies. It also enables you to store private keys and keep your crypto safe and accessible. If you are new to the crypto space, you can easily find answers to "What are blockchain wallets and how to use them?".
One of the most secure software wallets (Hot Wallet) to store, manage, monitor and transact your XDC coins is the XDC network wallet.
Currently, the XDC wallet can be used to store:
XDC, the native token of XinFin, and
XDCE, an ERC20 token.
You can also monitor your XDC tokens by using other wallets listed below.
D'CENT wallet, which supports both cold and hot wallets.
Guarda Wallet (Hot wallet).
XDC Android wallet (Hot wallet)
Trust Wallet.
What Is XDC Network?
XDC stands For XinFin Digital Contract, which is the digital asset powering XinFin or XDC Network. XDC network is a hybrid blockchain that functions based on delegated Proof-of-Stake (XDPoS) consensus mechanism.
Supporting a variety of use cases, including tokenisation, international payments, non-fungible asset creation, and decentralised email and storage, XDC Network provides a scalable infrastructure for enterprises and independents.
XDC token fuels the XDC network and is the base utility token of the XDC hybrid blockchain. It is worth $.031 while holding the rank #97 of the largest cryptocurrency by market cap.
XCD Wallet Creator: All You Need to Know About XDC Network
XinFin (XDC Network) is an enterprise-ready hybrid blockchain with open-source codes optimised for international trade and finance.
XinFin Integrates the power of public and private blockchains with interoperable smart contracts and is completely compatible with EVM. The CDX Network is fuelled by the native coins XDC and XDCE. Learn all about the XDC Network, the XDC Wallet creator.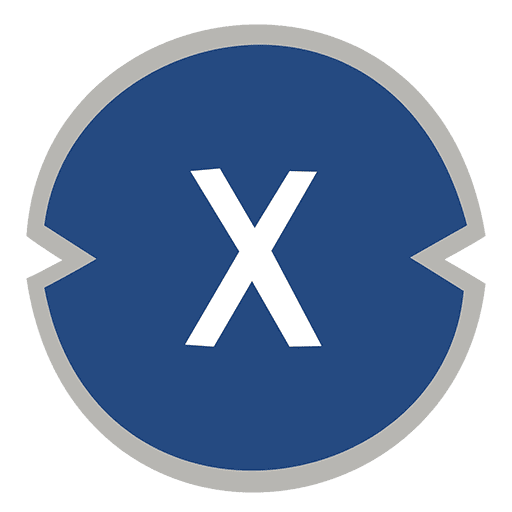 What Does XDC Wallet Offer Retailers?
Retailers can use XDC Wallet to trade by following three simple steps:
Open XDC Wallet.
Get XDC Tokens.
Trade XDC.
What Does XDC Waller Offer Developers?
Using the XDC Wallet, developers will have access to the following
Developer Environment
Distributed Apps (Private)
Distributed Apps (Public)
Protocol Development, and
DApp Marketplace.
What Does XDC Wallet Offer Institutions?
Using the XDC Wallet, institutions can
Contact the XDC Network,
Get Stake Membership,
Access Infrastructure Set-Up
Host a Private Network, and
Connect to The Private Network of Partners.
XDC Wallet Unique Features
XDC Wallet defines itself as a decentralised wallet prioritising security. The following are its most significant features.
Ensuring security when sending and receiving XDC and XDCE 24/7
Providing user-friendly UI/UX
Enabling quick sending and receiving of XDC and XDCE via XinFin Network
Easy-to-use dashboard to maintain the balance records
Supporting both native tokens of the XDC Network, i.e., XDC and XDCE.
What Are The Changes In The Latest Version of The XDC Wallet?
The new version of the XDC Wallet introduces some changes, including UI/UX and wallet functions. The other prominent features are as follows.
Running on the XinFin mainnet,
Enabling the users to store XDC and XDCE in one address to streamline using private keys,
Showing all the transaction information clearly,
Supporting QR codes for sending and receiving XDC and XDCE,
Providing the possibility of exporting private keys for the users, and
Enabling the option to test the wallet with test XDC.
How Can I Get XDC Wallet?
To download the XDC Wallet, Android users can get the app from the Google Play Store. The following image shows what the application looks like on Google Play Store.
Also, you can download the application from the App Store or install a desktop wallet.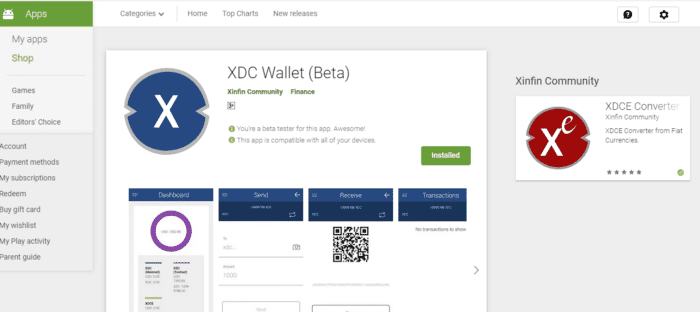 How To Use XDC Wallet?
XDC Wallet is the official mobile wallet for XinFin and can currently be used for storing two main tokens of the XDC Network, i.e., XDC (the native token of XinFin) and XDCE (an ERC-20 token). After downloading and installing the XDC wallet, depending on your device type, here are a few steps you need to take to use the XDC wallet.
Sign up using one of these ways: your email, mobile phone number, or Google or Facebook account.
Set a strong password and PIN code.
Add XDC wallet from the list of other coins.
Your wallet is ready to use.
You can easily find your XDC wallet address in Freewallet involving random numbers and letters (It can be over 26 symbols long). Click on the "Receive" button and choose XinFin. There you'll find your wallet address, and you'll be able to deposit funds and start trading.
Watch Out When Using XDC Wallet!
There is something super important you need to be careful about when using the XDC Wallet. You are responsible for getting a backup from your private key and storing it safely to prevent losing your tokens.
XinFin takes no responsibility whatsoever if you lose your tokens, in case you don't store your private key.
Is XDC Wallet Safe?
XinFin (XDC) is an easy-to-use, open-source platform providing users with a decentralised and highly secure blockchain wallet.
Since the XDC wallet is not keeping your data and will never manage accounts with sensitive information, such as passwords, private keys, or email addresses, you have control of your data, passwords, and private keys.
Summary
XDC Wallet is another decentralised wallet introduced to facilitate access to the XinFin blockchain, storing XDC and XDCE tokens and all the XDC Network offers.
Before using the wallet, you need to learn all about the XDC Network, the platform creating this wallet. Also, check out Cryptologi.st to stay updated about the crypto sphere's ins and outs!
FAQ
That's all about the XDC wallet you need to know. Now you can find the answer to all your questions about this wallet!
What Is The Difference Between XDC And XDCE?
Apart from the XDC, which is the underlying utility token of the XinFin hybrid blockchain, the XDC Network also benefits from another token named XDCE. XDCE is an Ethereum-based token that can be traded with XDC utility tokens at a 1:1 ratio.
Can You Hold XDC On Coinbase Wallet?
Since the Coinbase wallet has not listed and supported XDC tokens, currently, you cannot receive or trade for any XDC tokens.
What Is The XDC Token?
XDC, a utility token within XinFin's Hybrid Blockchain, may serve as the reserve cryptocurrency for all third-party apps running on the XDC Network.
Does Trust Wallet Support XDC?
Not yet. Currently, Trust Wallet does not support XDC tokens, and it only accepts XDCE and other ERC-20 tokens.
Where Can I Buy XDC?
You can trade XDC on Bitfinex, Bitrue, Homiex, Stex, Indodax, Hotbit and Mercatox.
How Much Will XDC Be Worth?
Currently, on Oct 30, 2022, each XDC token is worth about $0.031 with a live market cap of 382,104,219 USD and a circulating supply of 12,305,012,699 XDC coins. XDC's maximum supply is not available.
According to the XDC's latest data, some experts believe each XDC token could be traded at a maximum level of $0.037 with an average price of $0.034 throughout 2022. Check out the XDC coin price prediction from 2022 to 2030.
How do you rate this post?