XDC Price Prediction 2025 and 2030, Will XDC hit $100?
#investment
#cryptocurrency
#cryptomarket
#cryptonews
#xdc
tl;dr
In this article, we will walk you through the latest XDC price prediction 2030 and 2025 by considering the XDC Network market cap, XDC Network trading volume and its price history. By reading this article, you will find out whether to include XDC in your crypto portfolio. You'll also find out about the XDC potential, its recent updates and will xdc hit $100?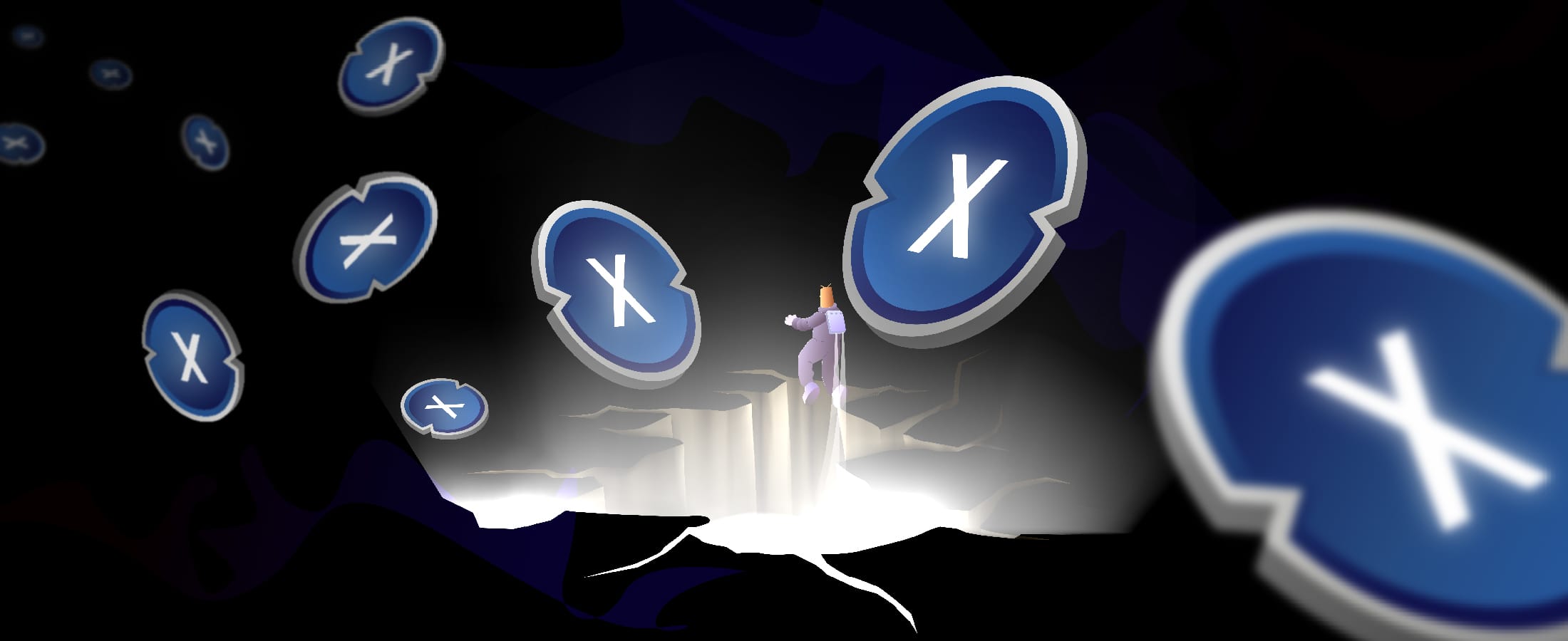 How do you rate this post?
What Is XinFin (XDC Network)?
To start things off, let me draw a clear picture of the XDC Network and then delve into the XDC price prediction 2030.
XDC, or XinFin Network, is an open-source enterprise-ready hybrid blockchain that strives to revolutionise global trade and finance.
The network is based on a Delegated Proof-of-Stake (XDPoS) consensus that verifies transactions before setting them into blocks and allows users to host a private network, run smart contracts, explore wallets and leverage cross-chain interoperability.
The XDC (XinFin) Network is fuelled by the native coin, called XDC, which creates an opportunity to utilise XinFin's real-world use cases. will xdc hit $100 by 2025 and 2030? let's take a look.
Read more: Best XDC hot and cold wallet
Price History
XDC token was released on Apr 15, 2018, with a price of $0.0035 for each XDC coin. Almost a year after its launch, On Jul 22, 2019, the token fell to its lowest price at $0.00039532 and performed poorly until May 2020.
On Apr 17, 2021, its price rose sharply to $0.11 and then on Aug 21, 2021, the XDC token spiked to reach an All-Time High of $0.19. Since the end of Aug 2021, XDC's price started to fall significantly and finally, today, on Nov 1, 2022, it stands in the range of $0.031.
The following chart indicates the XDC market cap rank and price in the recent 12 months.
XDC Tokenomics
Before talk about XDC price prediction 2030 we take a look at XDC tokenomics. Today, on Nov 1, 2022, XDC's live price is about $0.0310251, with a 24-hour trading volume of $3,522,868, a circulating supply of 14 Billion XDC coins and a total supply of 37.8 Billion.
Speaking of its market cap, XDC holds the position of the #93rd largest cryptocurrency by market cap. If we compare the current market cap of the XDC with almost a year ago, you can see that the market cap rank dropped from #77 to #93.
Although XDC is ranked amongst the top #100 projects in the market, its liquidity score is 38% below the market's average score, which means that you might face challenges selling your XDC if the market is falling.
XDC Coin Price And Return On Investment
Within the last year, XDC recorded a %66 price decrease in its value, while similar projects reached an average ROI of 1,692% over the same period. It means that your $100 investment in XDC Coin a year ago would result in losing $74, leaving you with only $26.
However, remember that it's common in bear markets to lose money. You need to stay strong for the next bull run.
Read more: EverGrow Coin Price Prediction 2023, 2025 and 2030: Is EGC A Good Investment?
XinFin (XDC Network) Token Fundamental Analysis
You may ask yourself where the term XDC comes from?! Well, XDC stands for XinFin Digital Contract, which is the digital asset powering XinFin or XDC Network.
XDC is a deflationary token, meaning that when the total supply of XDC starts to drop, the network intends to burn tokens. As a result, the value of the coins that reduce supply will increase.
XDC token works as a currency to settle transactions of dApps built on the XDC hybrid blockchain and is used for transaction fees and smart contract operations. It can also be staked to participate in XinFin's validator network and deploy smart contracts.
What Will XDC Be Used For?
XDC is the native token within the XDC Network and is used in various novel ways, including as
A settlement for dApps built on the XDC Network.
A vehicle for value exchange, XDC is designed to support micropayments and near-instant settlements.
A means to pay transaction costs (gas fee) for on-chain transactions.
A means of deploying Smart Contracts and settling for smart contract event triggers.
Collateral for tokenised instruments and stablecoins on the XDC Network.
Is XDC And XRP The Same?
No, the XRP token doesn't relate to the XDC Network and is used to represent the transfer of value across the Ripple Network. Below you can see the comparison between these two tokens. Next we talk about XDC price prediction 2030.
Disclaimer: Don't Take This Article As Financial Advice. You Need To DYOR (Do Your Own Research) Before Investment.
XDC Price Prediction 2022
Considering the historical data and mathematical algorithms, and if other major factors affecting the market remain unchanged, we can expect the XDC price to go up and reach an average of $0.035.
It can also enjoy a maximum trading price of $0.037 and a minimum of $0.034 by the end of 2022.
Read more: DigiByte Price Prediction: Is DGB A Good Investment?
XDC Price Prediction 2023
Crypto experts expect an average price of $0.053 for each XDC Coin by the end of 2023. The maximum price predicted for XDC Network is around $0.060 in 2023.
XDC Price Prediction 2024
The XDC Coin price fluctuations are hard to predict, but the crypto experts claim that the minimum price of XDC Network will be almost $0.069 in 2024.
The maximum price predicted for XDC in 2024 revolves around $0.085. The XDC Network's average price is forecasted to reach $0.072 by 2024.
XDC Price Prediction 2025
The minimum and maximum prices of each XDC token are forecasted to reach $0.005 and $0.006, respectively. Its average trading price is expected to reach $0.12 in 2025.
XDC Coin Price Prediction 2026
The price action analyses and studies on financial charts indicate that in 2026, with more adoption and partnerships between other important blockchain networks, the price of XDC Network would skyrocket.
Its maximum trading price is expected to reach $0.17, with an average price of $0.14 throughout 2026.
XDC Coin Price Prediction 2027
Experts predict that by 2027, the XDC Coin price can be worth a maximum of $0.24 and a minimum price of $0.20 if the market gets bullish.
XDC Coin Price Prediction 2028
According to the current performance of the market and the XDC Network, the price of each XDC Coin is expected to cross $0.34 in 2028. Given that it is expected to be held by long-term investors, XDC Coins' average price will revolve around $0.30 in 2028.
XDC Coin Price Prediction 2029
XDC Network has considerable potential, and if it moves toward beneficial collaborations and innovations, it may attract more users.
More users equal more adoption, which directly affects the XDC Coin price, and by 2029, it can hit a maximum price of $0.50. XDC can end the year 2029 with an average trading price of $0.46 and a minimum price of $0.45.
XDC Price Prediction 2030
Crypto experts forecast that 2030 can be a good year for XDC, as its price may reach an average of $0.67. Its minimum and maximum values are expected to reach $0.64 and $0.79, respectively.
Should I Invest In XDC?
As the financial charts and XDC Coin price predictions indicate, the future is bright for XinFin Network, and its long-term holders can benefit the most. Of course, this network needs to develop more valuable innovations and release roadmaps.
The lack of a clear roadmap for 2022 and beyond, an ROI of -66%, and the current liquidity score of 38% signify that XDC can't be considered a profitable short-term investment. But things may drastically change in the long run.
Will XDC Hit $100?
The All-Time High for XDC happened on Aug 21, 2021, when each XDC token was traded at $ 0.19. Following XDC's recent updates, the answer to this question is no, and it's pretty much impossible for XDC to hit $100 before 2030.
However, as they say, "impossible is possible", but only in the far future and if a bull market happens, and prices skyrocket.
FAQ
Here you can find answers to the most frequently asked questions about XDC.
Is is XDC deflationary?
Yes, XDC is a deflationary token. Meaning that XDC network burn fraction of all fees and decreasing supply.
Does XDC Have A Future?
Like other cryptocurrencies, XDC deals with some difficulties and its price is affected by various factors. There is a chance that the average price of XDC will go up to about $0.036 by 2022 and will be trading around $0.060 by the end of 2023.
However, the bear market is not over, and the crypto industry is facing a tremendous downtrend, which makes the market unpredictable.
What Is XDC All-Time High?
In the crypto market, All-Time High (ATH) refers to the time a digital asset touches its highest price.
About a year ago, on Aug 21, 2021, XDC saw massive growth in its value and spiked to its highest price of $0.19 for each XDC token.
Will XDC Be listed on Coinbase?
Currently, Coinbase already supports ERC-20 tokens issued on Ethereum and XDC Network is not supported by Coinbase since XDC runs its own blockchain and is not an ERC-20 token.
What Is XDC Worth In 2025?
According to the latest data and analyses, XDC Network's price for 2025 is expected to range between $0.11 to $0.14. Its average price is forecasted to be around $0.12.
What Can XDC Reach In 2028?
Crypto experts assume that by the end of 2028, each XDC token will be trading at a minimum level of $0.32 and a maximum level of $0.38, with an average price of $0.33.
Is XDC A Stablecoin?
XDC, itself, isn't a stablecoin. It's an underlying asset in the XDC Network, and the network supports stablecoin operations and supports users to create and deploy a stablecoin via the XDC Network.
Is XDC Built On Ethereum?
XDC is a utility token of the XDC Network and is not built on the Ethereum blockchain. However, the XDC Network also benefits from another token called XDCE, which is an ERC-20 token hosted on a decentralised Ethereum ecosystem.
Who Own XDC?
XinFin is the organisation developing and supporting the XDC Network. XinFin is a non-profit organisation aiming to liaise with governments to decrease the gap in the world's financial infrastructure.
How do you rate this post?