Wilder World Coin: A Platform By Artists For Artists!
tl;dr
Wilder World coin is from a decentralised artist DAO and liquid NFT marketplace. The platform provides many applications using its multiple levels, enabling a more holistic user experience for collectors and artists. In this article, we will learn about this platform from A to Z and see if it will make us rich!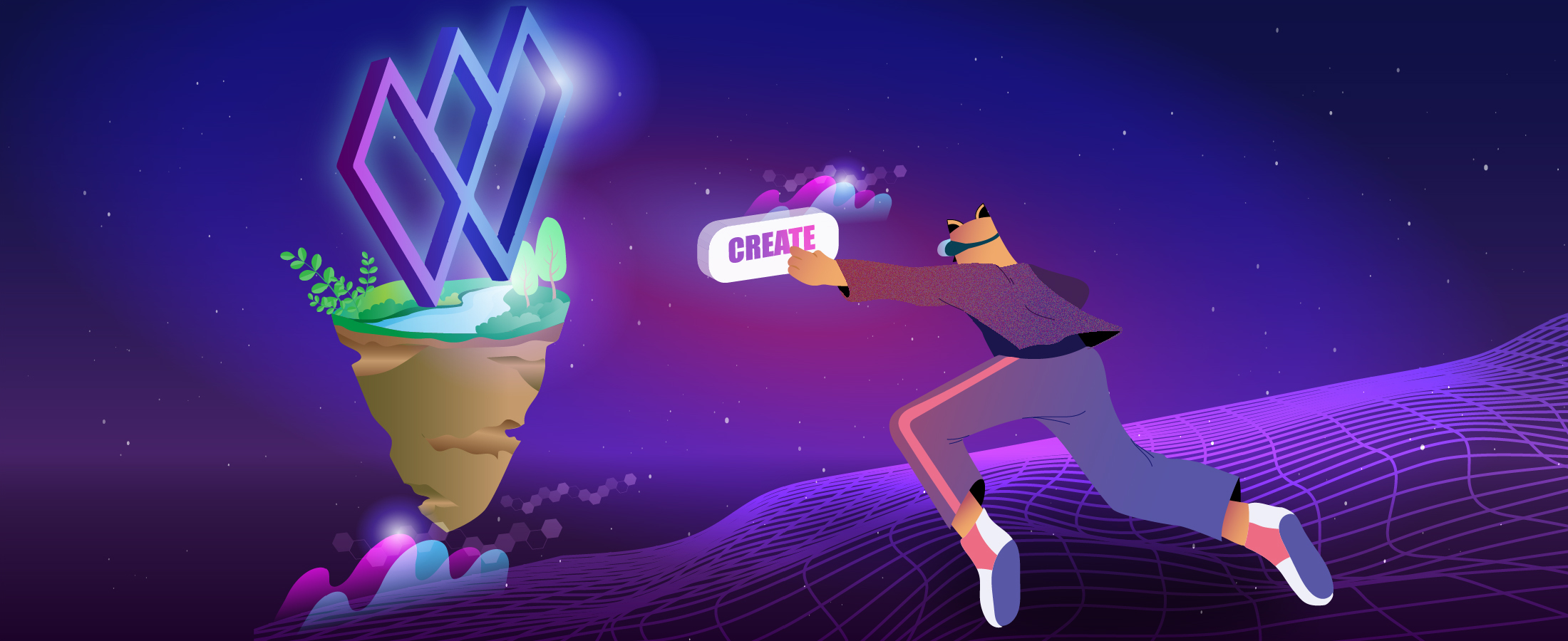 How do you rate this post?
Wilder Wold Coin In A Nutshell!
Wilder World coin is the native token of a platform that combines the features of NFTs and cryptocurrency to provide users access to a brand-new, practical environment. This platform is an incredibly realistic NFT and Metaverse marketplace run by its artist guild. Simply put, Wilder World is an enormous and fascinating art gallery that exists as NFTs where every piece of art is for sale. Together with Zero.Space, Wilder World creates multi-levelled, photorealistic, and mixed reality environments where Wilders are free to travel, own virtual land, and express their individuality through custom avatars, decorative objects, and stylish accessories. Creators, players, and fans may all participate in Wilder World's ownership and governance through the Wilder DAO on the Ethereum blockchain.
Wilder World Coin and Vantage Point in Metaverse
Wilder World coin is the fuel of Wilder World Artist Guild that paves the way for all the users to find a unique standpoint within the Metaverse a. Let's see who benefits from being part of this Wilder World!
Artists and Creators: In the virtual landscape of the Wilder World platform, talented artists can do whatever they love. Metaverse's creative endeavours will be elevated due to the infrastructure that Wilder World is creating. Also, viral "Drops" push users toward the wonderland of financial opportunity.
Collectors and Investors: The Wilder World platform offers a Web 3.0-enabled liquid NFT market while curating, embracing, and nurturing the most prominent 3D art currently available. Financialisation of art coexists with artist abundance in the Metaverse through the tokenisation of digital art and the capitalisation of thriving crypto markets.
Community and Fanbase: To ignite the connection between the creators' community and the users', the Wilder World coin platform enables people to build expressive connections with their favourite artists.
What Is The Wilder World Coin Vision and Philosophy?
The Wilder World concept goes beyond only NFTs. By bringing together the best artists in the world to work on stories, landscapes, characters, and environments, this platform creates the next iteration of decentralised Marvel Studios and benefits all users by having Wilder World coins in their wallets.
Wilder World's philosophy is simple: bring in the most outstanding 3D digital art talent and create the rarest content possible.
Wilder World provides greater access to all levels of the art market for both artists and art collectors and democratises the art. It supports generating wealth for the entire community rather than simply selecting a few members in a group. Because of this, Wilder World starts by giving native tokens to early adopters and content providers in exchange for the value they add to the community.
Wilder World Coin Unique Features
With a Metaverse governed by all "Wilders of the World," users can draw into incredible creativity and authenticity while given the flexibility to create anything they wish. Wilder World tokens (WILD) are used for transactions in the 5D photorealistic Metaverse world. The token serves as a governance utility in addition to powering the platform's cryptocurrency and NFT markets. The initiative interacts with well-known digital creatives in the crypto space and incorporates art, fashion, photography, and technology into its operation. Also, the platform makes an effort to include games that users can play to gain actual rewards. At a particular moment and location, players from all around the Metaverse will be in simultaneous game states at a specific time and place. Additionally, the NFTs on this platform are more sophisticated and realistic than basic ones. Depending on the type you select, they are more than static jpegs and have a variety of realities.
What Is Wilder World Coin?
The official token for Wilder World's decentralised Artist Guild is named WILD, which works as the Wilder DAO's governance token. These tokens will be used as voting mechanisms for Wilder stakeholders and to promote the development of fully virtual people, places, and things, as well as the growth of new protocols and services in the Wilder Metaverse. There are 86 million WILD tokens in circulation, with a total supply of 500.000.000. The following image indicates the Wilder World coin distribution.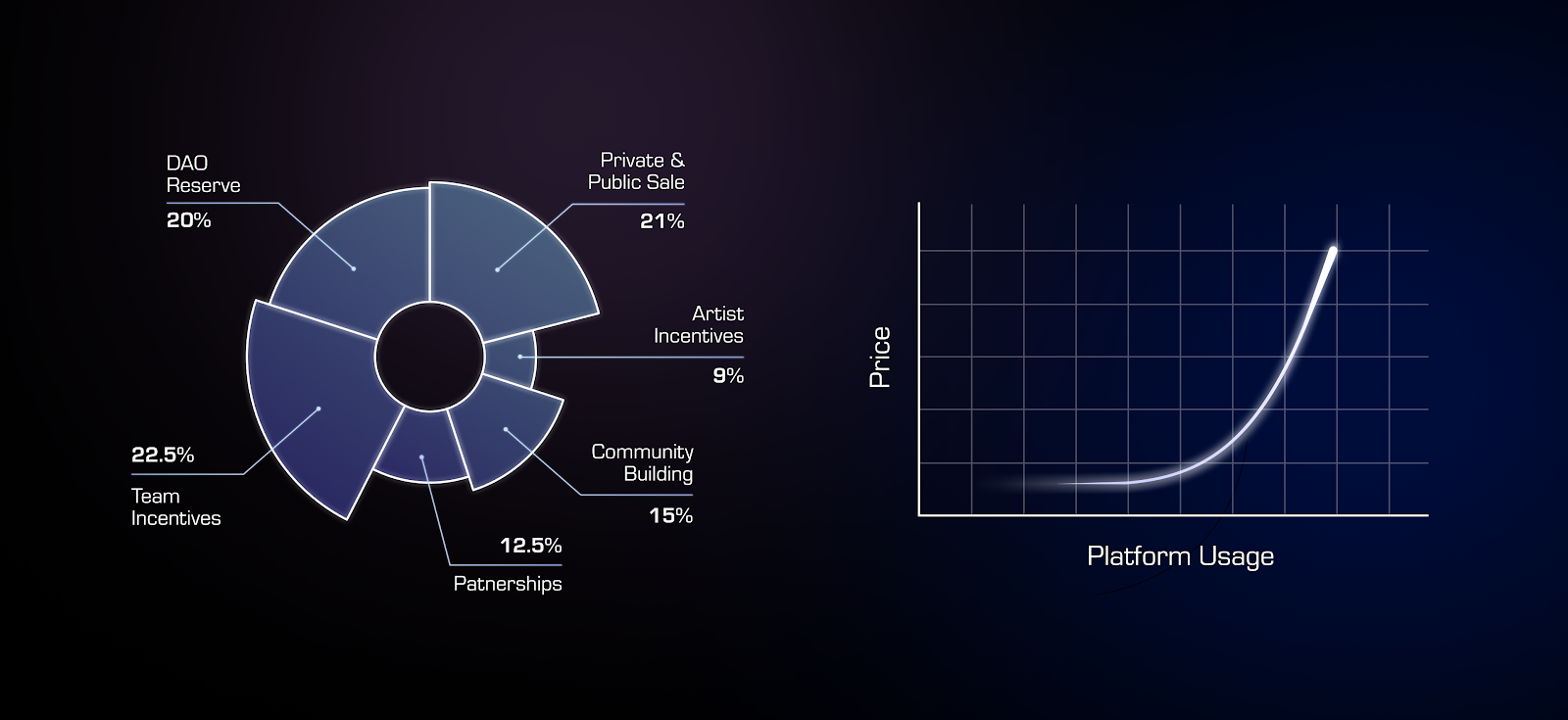 Wilder World Coin Financial Analysis
In May 2021, it was announced that the WILD token went live, and since then, the token started its upward trend and reached the All-Time High of $7.3 in December 2021. But its downward trend started after the ATH, and now, on Jun 27, 2022, the Wilder World token is currently traded at around $0.20. Also, its liquidity score is 34%, with a market cap rank of #634. It is worth mentioning that the low liquidity and market cap make the project a risky investment. However, we should not forget that we are still in the bear market. Looking on the bright side, the ROI change for the WILD token over the past year was a remarkable 150%. On Twitter, there has been a 36 per cent rise in the popularity of the WILD token over the last six months. The increase in its social media followers may indicate that people are hopeful about the WILD token's recovery in the years to come.
Wilder World Coin Price Prediction For 2022-2025
Obviously, we can not make sure of any future subject, especially when it comes to cryptocurrencies' prices. However, based on the recent activities of the project and technical data, we believe that the WILD token will be traded in the range of $5.63 as the Metaverse will be hot over the following years. The Wilder world coin price may cross $7.3 (ATH price) if the market sees a good bull run and the project sticks to its goals.
Conclusion
Now that you are through with this article, you clearly understand the Wilder World coin and the project details. As mentioned above, we are not financial counsellors, so you must conduct your own research. It is no secret that the cryptocurrency market has been very volatile recently. You only need to educate yourself because cryptocurrency projects rarely come without risk. With the help of our free screener tool and watchlist, we at Cryptologi.st help you make more certain investment decisions.
How do you rate this post?