Last Update On Shibarium Release Date! What Is Shibarium Blockchain?
#investment
#blockchain
#cryptomarket
#shib
tl;dr
Shibarium blockchain is Shiba Inu's solution to the scalability problem in the Ethereum blockchain. This solution will be a blockchain layer running on Ethereum, with its built-in burn mechanism to help raise the price of the SHIB token. The Shibarium release date has changed, and the Shiba Inu developer team couldn't release it in Q3 2020 as planned. Shibarium, a decentralized L2 network for the Shiba Inu community, has launched its public beta, called PUPPYNET, according to a recent blog post by Shytoshi Kusama, the lead developer of Shiba Inu.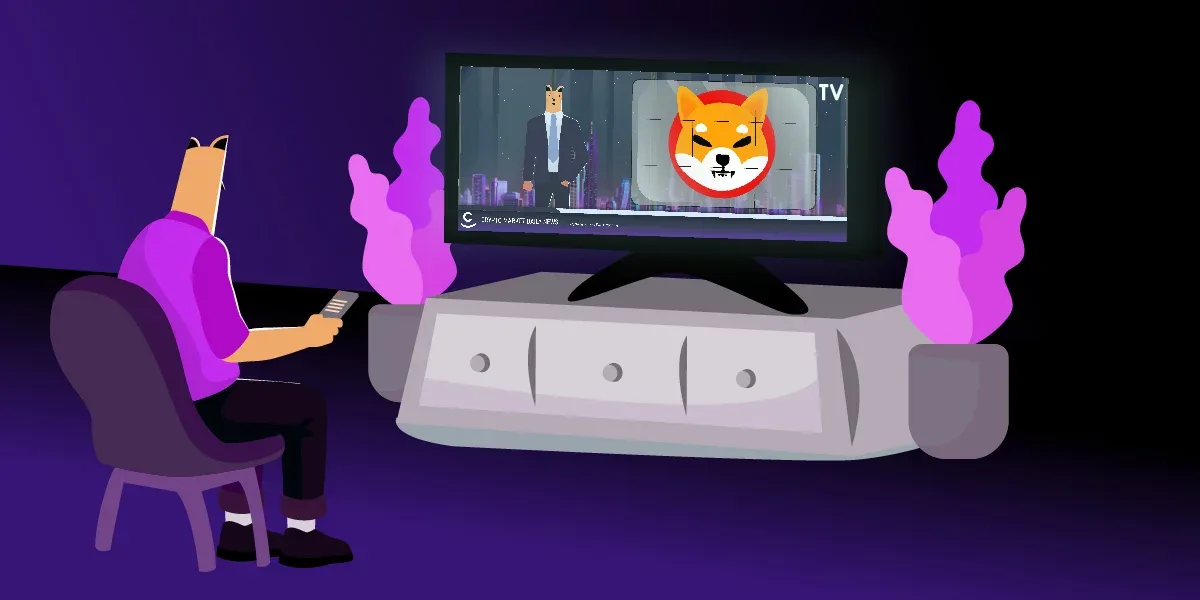 How do you rate this post?
Shibarium public beta is now live
Shibarium, a decentralized L2 network for the Shiba Inu community, has launched its public beta, called PUPPYNET, according to a recent blog post by Shytoshi Kusama, the lead developer of Shiba Inu.
The launch was delayed for various reasons and was highly anticipated. Kusama believes that Shibarium can change the outdated systems and methods of control that are harming the Shiba Inu community.
The public beta will enable anyone to build dApps, integrate into IRL businesses, and power projects with it, and users can access it from the official website.
Kusama also mentioned that SHIB burns would primarily depend on the transactions in the network and urged users to DYOR, and warned that all tokens on PUPPYNET are not real.
The price of Shiba Inu has not been significantly affected following the announcement, and the meme coin is up by 0.94% and is trading at 0.00001026 at press time.
Learn more: Shiba Inu Price Prediction 2025: Will Shiba Inu Reach 1 Cent?
SHIB dropped by whales
According to a report by U.Today, the release of Shibarium, a decentralized L2 network for the Shiba Inu community, saw a total of 10 trillion SHIB dropped by whales on the public beta arrival.
Currently, 40 addresses hold around 12.36% of SHIB, which is equivalent to 121.52 trillion of the token. On the other hand, retail investors dropped 230 billion SHIB on the Shibarium release date, which represents the second-largest group of SHIB holders with a combined holding of 200.7 trillion of the meme coin.
The Shibarium release is a notable development for the Shiba Inu ecosystem and has been welcomed by retail investors.
Shibarium Roadmap
NOWNodes, a blockchain developer, has announced the first step of its Shibarium Roadmap on Twitter. It will open a pre-release form for early access to Shibarium Mainnet nodes as soon as SHIB launches the project.
Shibarium is expected to operate in three phases: beta phase, mainnet development phase, and official mainnet release. NOWNodes is currently performing internal tests alongside the beta phase to prepare for the official mainnet release.
What Is Shibarium Blockchain?
Shibarium Blockchain is an L2 blockchain scaling solution provided by the Shiba Inu creator, Ryoshi, to decrease Shiba Inu's dependence on its host chain, Ethereum. Also, Shubarium is intended to improve scalability and increase transaction speed.
Upon Shibarium's launch, SHIB will migrate to layer 2, which may help SHIB's price to hit new highs. This is why knowing the Shibarium release date is essential to numerous crypto enthusiasts.
What Is Blockchain Layer-2 Solution?
Layer-2 solutions refer to the technology a blockchain protocol uses to increase the efficiency and speed of its underlying blockchain. Why do we need to increase efficiency and speed in blockchain? Because of the blockchain trilemma.
It's essential to know what blockchain layers are and how the L2 solutions work. But I won't bore you here in the Shibarium blockchain launch date article, but you can learn all about blockchain layers and layer-2 solutions.
What Is The Purpose of Shibarium Blockchain?
It's called the Shibarium blockchain, but practically, it is not a blockchain but a blockchain layer on Ethereum. The purpose of Shibarium is to control and support a big part of the SHIB token transactions to decrease Shiba Inu's dependency on Ethereum.
How Does Shibarium Work?
Thanks to Shibarium, the Shiba Inu transactions will be divided between two chains, i.e., the Layer-1 chain (Ethereum) and the Layer-2 protocol (Shibarium).
You may think two systems in action will result in low transaction speed, but Shibarium is to cover a large number of transactions. So, the Ethereum transactions won't delay the system, which means a reduction in the network load.
Shibarium will also have a burn mechanism, which will constantly burn SHIB tokens to help increase the token price and receive a small fee to be used in the burn process.
Those holders participating in the token burn will be rewarded with lower transaction fees.
How Is Shibarium Blockchain Different From Other Blockchains?
The first difference is that Shibarium Blockchain is not even a blockchain! Everybody says it is, but actually, it's not! As mentioned above, it is only a blockchain layer on the Ethereum blockchain.
Considering the fact that other blockchains are blockchains per se, we cannot compare them with only a layer of blockchain. So technically, it's not correct to call Shibarium a standalone blockchain like the Ethereum blockchain.
Benefits of Shibarium Blockchain
The Shibarium layer-2 solution aims to provide the following benefits:
Improved Throughput
Lower Gas Fees
Increased Token Utility
Transparency
Security
Streamlining Shiba Inu NFT Gaming
Developing DApps
Expanding Metaverse
How Will Shibarium Impact SHIB?
Shibarium blockchain is being developed to increase SHIB's price stability and help raise its price through a burn mechanism.
A lower transaction fee is something that everybody seeks in the crypto sphere, and the projects really providing it will enjoy increased users, i.e., more transactions.
Shibarium Utility Token: SHIB, LEASH and BONE
Shibarium is a layer-2 solution for the Shiba Inu protocol, and it benefits all the three tokens the Shiba protocol provides, i.e., SHIB, LEASH, and BONE. Let's get to know each one below.
SHIB
The SHIB token is Shiba Inu's foundational currency, which is the first token listed and incentivised on Shiba Inu's DEX, ShibaSwap.
LEASH
LEASH was created as a rebase token and the second token to be incentivised on ShibaSwap. Holders of the LEASH token will receive significant rewards for providing liquidity.
BONE
BONE was the third token to be released from the Shiba Inu platform to fill the void between the platform's two other tokens in terms of supply. BONE is a governance token that lets the holders vote on Doggy DAO proposals.
Shibarium and Shiba Token Burn
Now that we have learned all about the Shibarium release date and the details of how it works, it's good to mention the Shiba token burn. You may know that there are too many SHIB tokens out there, i.e., its total supply is one quadrillion!
The thing is that the more coins in total supply, the less demand and value of the token! Shiba Inu started its burn mechanism to solve this problem of low value. Simply put, the Shiba token burn will help increase the SHIB token price.
ShibBurn is a whole new story you can learn all about in this article named "What Is Shiba Token Burn (ShibBurn), And How Does It Work?".
Summary
Here we are through with the essentials about Shiba Inu's Layer-2 solution, Shibarium and how it works. Those who follow the Shibarium release date care about the SHIB price and would certainly enjoy learning the hottest updates on Shiba Inu Price Prediction 2025.
FAQ
Last but not least, let's answer some of the most frequently asked questions regarding Shibarium.
Will Shibarium Burn Shiba?
Yes, Shibarium has a built-in mechanism to let the holders burn the tokens to take them off circulation to increase the SHIB's price. According to recent updates, Shibarium may charge some fees and use them in burning the tokens.
Shibarium Contract Address
Here's the Shibarium contract address: 0x2063fdc341f5c598a33da895064c41b169a883d6
Is Shibarium A Coin?
No, Shibarium is not a coin or token but a blockchain layer on the Ethereum blockchain aiming to be a Layer-2 solution.
What Is Shibarium Burn Mechanism?
Shibarium has a built-in mechanism for the SHIB token holders to enable them to burn the tokens. Burnt the SHIB tokens will no longer be in circulation, so they aid in surging the token's price.
When Will Shibarium Launch?
The Shibarium release date was initially in Q3 2022, but due to some problems in development, Shibarium hasn't been launched yet. The release date is currently unknown, but it is said to happen soon!
How do you rate this post?