What Is the Metaverse? A Mind-Blowing Revolution!
#gem
#news
#metaverse
#defi
#blockchain
#investment
#gaming
tl;dr
Crypto fam say they are building it; the art world is cashing in on it; gamers have already moved in and web veterans are saving it. But what is the Metaverse? Why are leading companies beginning to embrace it? Why are myriads of individuals changing their lifestyles based on this innovation? This article is an effort to open a window to the future that is seemingly rushing toward us and allow you to perhaps have a glance into how life in the future maybe! What will the future be like when your deepest and most impossible imaginations come to a new reality?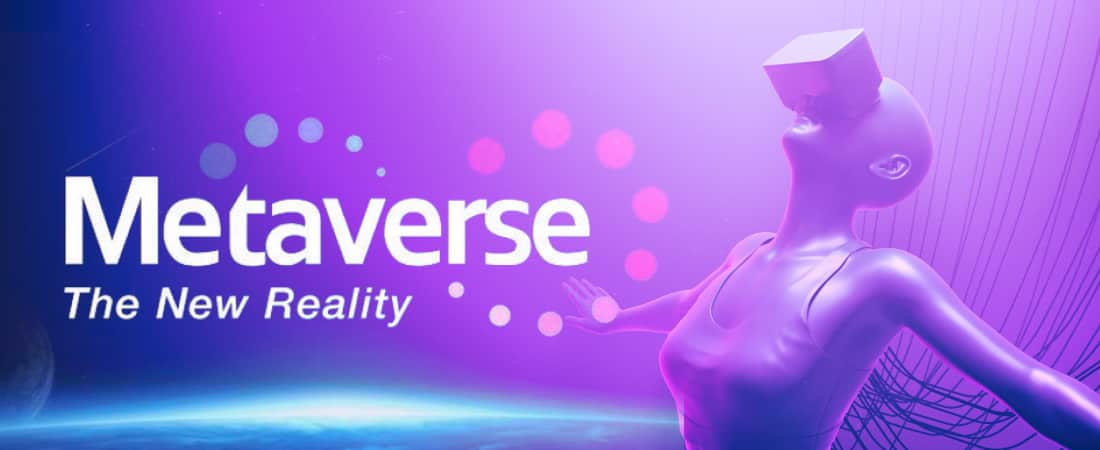 How do you rate this post?
The Metaverse is a fictitious version of the internet that allows users to access online 3-D virtual environments using traditional personal computers and augmented reality headsets. So In simple terms, the Metaverse is where the physical experience is integrated into digital and virtual becomes a reality. The Metaverse will digitize our everyday world and provide a marketplace for physical things in the digital world.
The word Metaverse is a portmanteau of 'meta' (meaning beyond) and 'universe' i.e. Metaverse is a world beyond!
Metaverse creates online spaces that will allow for a more multidimensional user experience and interactions than present technology may allow. Metaverse currently exists within multiple virtual arenas including, business, entertainment, gaming, work, services and goods with many more growing to this list. A use case example that one could imagine may be that in the future, users will be able to teleport (virtually) as a hologram into their office. Completely immersing themselves virtually without actually having to physically commute. This incredible virtual experience could extend out to joining a concert with friends, playing games, creating art, going shopping or simply catching up with friends and family. Maybe even one-day surgery with health care professionals performing life-saving operations via robotics on their patients overseas. The real use cases potentially may have not even been thought of yet and are in fact meta. The approaching metaverse and its fabric is our very imagination that becomes usable in a virtual world.
In mid-October 2021 rumours began swirling about a Facebook rebranding. This was the first time the term 'Metaverse' started to appear in the news. Although the source was unnamed this rumour came true!
On Oct. 28 Facebook CEO Mark Zuckerberg announced the new name 'Meta' at Facebook's Connect 2021 conference. He branded the new website as 'a social technology company' and stated, "You will be able to do almost anything you can imagine".
How are the Metaverse and Blockchain linked Together?
Metaverse requires a custom blockchain for interaction and interoperability since it is a collection of several projects, virtual spaces, and 3D worlds. In other words Blockchain technology and cryptocurrency allow the Metaverse to enable interoperability, digital collectability of assets like NFTs, digital proof of ownership, governance, transfer of value through crypto and more!
As an example, if players spend a lot of time in the Metaverse they will require a trustworthy currency. Cryptocurrency is the solution as the security that blockchain provides is safer than in-game currency. All such transactions are secure, public and irrevocable thanks to the characteristics of blockchain. This puts control and power back in the hands of users rather than in centralised organisations with private access to transaction history.
It is undeniable that the Metaverse (if you can imagine) is a tremendous opportunity for blockchain and crypto assets to move to the mainstream!
In the past few months following Facebook's announcement that it was rebranding its parent company to 'Meta'. All kinds of game protocols, NFT collections and projects focusing on landscape design for the burgeoning virtual worlds, have witnessed a boost in interest.
Also thanks to the adoption of decentralised finance (DeFi) and NFT technology by popular culture and celebrities who have endorsed so far. The popularity of Metaverse-focused projects is now skyrocketing. The metaverse incorporates cutting edge, fast-evolving technology and it is undeniable a new world is approaching.
In conclusion, it seems that we are going to live in a second world layered over the one we know via augmented reality and virtual space in the near future. Think matrix but happier. It is a virtual world with digital avatars connecting so many aspects of our lives such as travel, work, or entertainment.
The metaverse offers us a glimpse into a future that is based on blockchain technology. With current financial systems stressing and some subduing to cryptocurrency for its store of value and trust-less security. This new world looks to be offering another step toward arguably a more perfect society. One to which the metaverse offers to illuminate and potentially tackle many problems we currently grapple with. The metaverse will be a brave new world indeed.
Never fear the Cryptologi.st is here to offer insights toward all your desired cryptocurrency info within this space. Strap on your headset and join us there in the future!
How do you rate this post?