What Is Hamster Money and HamsterShare (HSHARE) Token?
#blockchain
#decentralized
#investment
#btc
tl;dr
Will Hamster Money skyrocket again? The project opened up huge financial opportunities when the value of its HAM token skyrocketed on Valentine's day, 2022. Now, another Valentine is at the door, and we are about to see if HamsterShare (HSHARE) can follow HAM's steps. Keep scrolling to find out!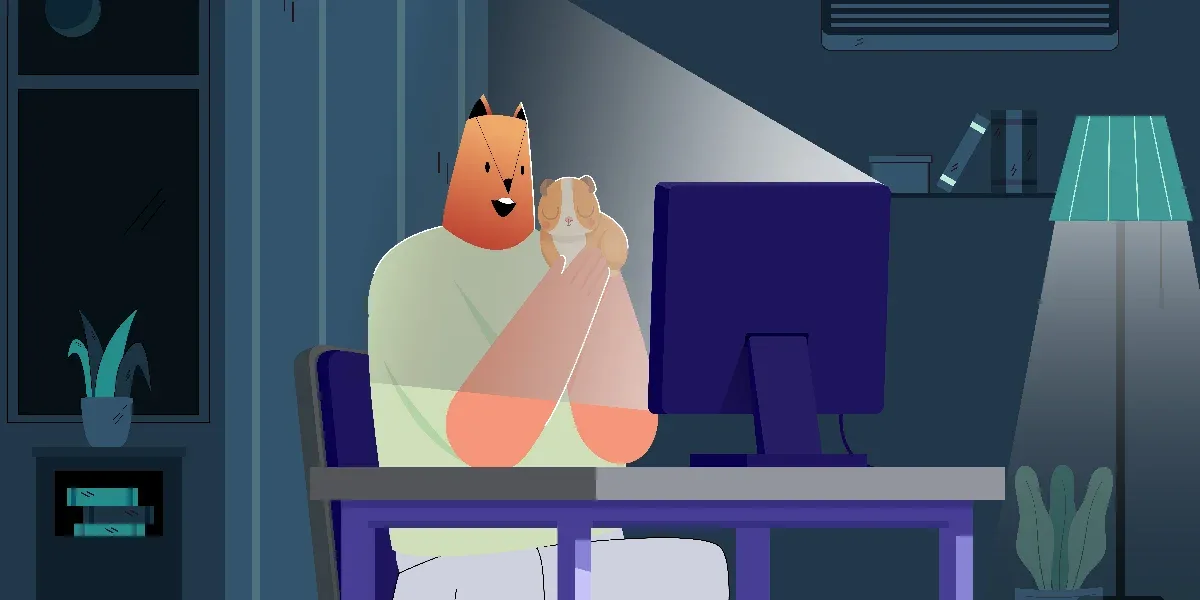 How do you rate this post?
What Is HamsterShare (Hamster Money)?
Hamster Money is a multi-token protocol and an identical copy of Tomb Finance. It aimed towards bringing liquidity and new use cases to Fantom Network and supports three tokens within its platform as follows.
Ham (HAM)
Ham Shares (HSHARE)
Ham Bonds (HBOND)
What Problems Does Hamster Money Solve?
HAM aims to become the primary utility token of the Fantom ecosystem, with its value pegged to the price of the FTM token. But you might ask yourself, why do we need a token pegged to the value of FTM when we could use FTM itself instead?
If you have heard of Fantom Network, you should know that the FTM tokens are distributed as a reward to validator nodes for the growth of the network. The FTM token has a fixed maximum supply, and when there isn't enough Fantom with sustained growth in the network, the nodes can't be rewarded. That's where Hamster Money and HamsterShare (HSHARE) come into play to solve the lack of liquidity by creating a liquid asset.
How Does HamsterShare Work?
HamsterShare is one of three tokens in the Hamster Money network. HamsterShare (HSHARES) tokens ​​are a means to measure the value of the protocol. According to the Hamster Money website, the selection, development, and deployment of the next generation of Fantom DeFi projects will directly relate to those holding the HSHARE tokens.
What Is HAM Token?
One of the tokens in the Hamster Money platform is HAM, which is designed to be used as a medium of exchange. It is a decentralised meme token whose value the protocol aims to maintain pegged to 1 FTM token in the long run.
Hamster Tokens (HAM) Allocation
The below pie chart illustrates how Hamster tokens (HAM) are allocated in the platform.
Rewarding Boardroom HSHARE Stakers - 80%
Hamster Tokens (HAM) Allocation In Hamster Money
What Is The HSHARE Token?
HamsterShare (HSHARE) is a governance token, and by holding HamsterShare (HSHARE) tokens, the users get the right to vote and improve the protocol and its future use cases.
HamsterShare Tokens (HSHARE) Distribution In The Hamster Money Platform
HamsterShare (HSHARE) has a total supply of 70,000 tokens, which are distributed as follows:
Incentivising Liquidity Providers In 2 Share Pools - 86%
HamsterShare Tokens (HSHARE) Distribution In The Hamster Money Platform
What Is the HBOND Token?
The third token in the Hamster Money platform is called HBOND. The main duty of the HBOND token is to help incentivise changes in HAM supply and stabilise HAM price around peg (1 FTM).
How Does HBOND Token Work? (Hamster Money Bonds Mechanism)
HBOND tokens are the core of the Hamster Money bonds mechanism. Bonds token will decrease the circulating supply of HAM when the TWAP (Time-Weighted-Average-Price) falls below 1 FTM token.
How Is BOND Mechanism In Hamster Money Platform?
According to the Hamster Money whitepaper, when the TWAP of HAM falls below 1 FTM, HBONDs will be issued and can be bought with HAM at its live price.
The Best HSHARE Wallet
One of the top wallets supporting the HamsterShare (HSHARE) token is Metamsk. You can simply connect to your Metamsk wallet and stake your HSHARE tokens. The contract address of the HamsterShare (HSHARE) token is given below.
0xffeaf32ab5f99f95a9b6df177ef56d84fb40fc12
Is HamsterShare A Scam?
Several factors should be considered when it comes to identifying a crypto project as legal or a scam, including the team, whitepaper, tokenomics, roadmap, mission, vision, and popularity, to name but a few.
Hamster Money has three tokens HAM, HSHARE (HasterShare), and HBOND. HAM is the only token in Hamster Money with clear advantages.
The team behind the HSHARE token, the project's mission and vision, and tokenomics are unknown, and Hamster Money hasn't provided any roadmap until now.
Another red flag with HamsterShare (HSHARE) is its uninformative website.
The market cap ranking of HSHARE is not given, and some sources list it above #13,000.
Regarding its popularity, it isn't a well-known project, and only 1k users follow the project's account on Twitter.
By and large, it seems that investing in HamsterShare is a gamble and is potentially a high-risk investment.
FAQ
Reading the Q&As below, you will find out what else is happening with Hamster Money and HamsterShare (HSHARE).
What Is Hamster Coin Worth?
At the time of writing this article, on Dec 13, 2022, each Hamster coin (HAM) is worth $0.000000001.
Is Hamster Coin On Binance?
No, none of the Hamster Money tokens is listed on the Binance exchange yet.
Can You Sell Hamster Coin?
Since the Hamster coin (HAM) is listed on a few exchanges, like ProBit Global and DigiFinex, you can easily buy or sell your HAM tokens.
Where To Buy Hamster Coin (HAM) Token?
You can buy Hamster coins (HAM) on DigiFinex, PancakeSwap (v2), and LBank.
How do you rate this post?