Vulcan Forged: Blockchain Game Studio and NFT
#cryptocurrency
#cryptomarket
#pyr
#news
#investment
#gaming
#metaverse
#nft
tl;dr
Vulcan Forged (PYR) is a blockchain game studio and Non-Fungible Tokens (NFT) marketplace. VulcanVerse was developed by Vulcan Forged which is an open-world massive multiplayer online role-playing game (MMORPG). Inside of the VulcanVerse, players can truly own assets in the form of NFTs. PYR is the native utility token of the Vulcan Forged ecosystem and is based on ERC20 and has migrated to Matic. Vulcan Forged started an upward trend since Nov 13, 2021, when it was listed in the Bitrue exchange. Afterward, on Nov 26, 2021, it was listed in three other top exchanges, including Binance, Huobi Global, and CoinEx, which made this token raised to almost $44. The market cap rank of Vulcan Forged jumped over #152 compared to its rank on Sep 19, which was #407. Also, these days this ecosystem is getting more attention, and the number of its Twitter followers increased by 370% over the recent months.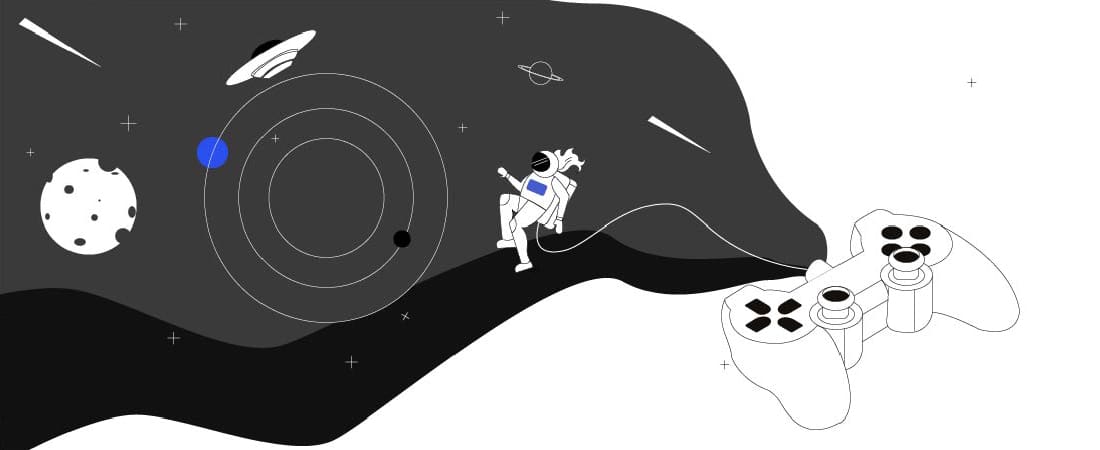 How do you rate this post?
Vulcan Forged Overview
Vulcan Forged is an established Non-Fungible Token (NFT) game studio, marketplace, and dApp incubator with 10+ games, a 20K+ community, and top 5 NFT marketplace volume. Thus, the PYR economy is designed to supply multiple use-cases requiring tokens. VulcanVerse is this ecosystem's main game, an open-world massively multiplayer online role-playing game (MMORPG) with lore written by fighting fantasy authors. In VulcanVerse, you can create your own adventures and quests, forage for NFTs, and battle against other Vulcanites.
How Vulcan Forged (PYR) Came into Being?
Vulcan Forged consists of 30 core members spread across Greece, the UK, and Ukraine. Its main offices are located in Athens, Greece, and nine companies manage them. Also, Jamie Thomson is its CEO, and Jason Lee Rose works as its CMO.
Vulcan Forged (PYR) Key Components:
Vulcan Forged consists of the following principal components working in conjunction:
LAVA Token: It is the secondary token within subsequent use cases and the Vulcan Forged ecosystem.
Play-to-Earn: Users play Vulcan Forged games and earn LAVA by staking PYR.
In-Game Currency: Users will need LAVA to obtain in-game transactions (i.e., upgrading NFTs, building plots ashore).
2. VulcanDEX: Users can provide liquidity, stake, and swap LAVA tokens for PYR through the platform's DEX.
3. Vulcan Market: Users should buy and sell NFTs on the Vulcan Forged marketplace.
4. In-Game NFTs: There are several kinds of NFT types, including Lands, Vulcanities, Seeds, Gods, etc., within the Vulcan Forged ecosystem
Unique Uses of PYR Token
The native token for VulcanVerse, PYR, is used as a gaming token, settlement, and staking. PYR Token is an ERC20 token to be migrated to Matic, which can be used for:
fees for marketplace placement,
staking on VulcanVerse land and other investments,
maintaining and raising game asset levels,
rewards for playing, and
accessing the game developers and NFT dApp incubator.
Main Features of Vulcan Forge Ecosystem:
This platform offers its users the following tools, differentiating it from other similar projects. These tools include:
VulcanVerse: A Greco-Roman fantasy metaverse with 10,000 plots,
Anvil: A cryptocurrency-free and gas-free NFT engine for easy inclusion in games and dApps, and
Vulcan Market: A gas-fee-free NFT market for all Vulcan Forged games.
Vulcan Forged presented Fiat to PYR purchases on the network due to a partnership with Wyre. Using this new feature to encourage community members, users who used the Fiat ramp to get 50 or more PYR are randomly selected to receive an NFT drop of the week.
How Does Vulcan Forged (PYR)Work?
Vulkan Forged is implementing a play-to-earn space as a part of its platform, and it will allow users to earn cryptocurrency playing games. Games using this model include Axie Infinity and the pioneer CryptoKitties. This setup aims to reward users for interacting and incentivize them to participate in a very particular game or activity. This type of DeFi crypto gaming continues to be pretty new. Also, Vulcan is a digital marketplace for crypto collectibles and non-tradable tokens (NFTs) that accepts Vulcan Forged's token PYR to interact with auctions.
FINANCIAL ANALYSIS
PYR coin provided investors with a 21% return on investment (ROI) over the last month. Although the number is considerable, PYR's ROI is lower than similar projects' ROI (3,938%). Also, with an average ROI of 23168%, PYR underperformed compared to the market's top 1500 projects.
PYR's Popularity
Popularity can potentially impact the success of a cryptocurrency project. Data reported on Cryptologi.st shows that PYR's popularity on Twitter grew by 396% over the last five months, increasing to 54k followers as of writing this post on Dec 12, 2021.
PYR's Market Cap and Price
PYR skyrocketed in its market cap from 98 m to 670 m between Sep 19 and Nov 27, 2021, and jumped from #407 to #152 in rank. However, PYR's Market Cap rank and coin price have started a very smooth downward trend coin and its market rank is #244. PYR followed the same trend in price, and its current price is 2253.7% above its All-Time Low and 44% lower than All-Time-High.
Is Vulcan Forged The Best Crypto Investment Option?
Vulcan Forged is developing into one of the largest cryptocurrencies worldwide. Partly due to partnerships with the social acceptance of Vulcan Forged and several large companies, Vulcan Forged seems to have a bright future.
However, the important point is that this article has been written for educational purposes only and should not be considered financial advice. At Cryptologi.st, we provide all the reports and key metrics you would require before deciding to take action. No one can determine what to invest in better than you, but we help you make confident decisions. You will discover up-to-date, reliable information about the cryptocurrency market on our website, including NFT Projects.
To see our reports and quickly reach the public investment options, check out our website.
How do you rate this post?