Victoria VR: Bridging Reality and Imagination
#blockchain
#decentralized
#gamefi
#gaming
#investment
#metaverse
#nft
#play-to-earn
#token
#vr
tl;dr
Imagine a world where you can live your dreams without any limits! Thanks to Victoria VR, the world's first realistic Metaverse in VR built on the Blockchain, it has come true. Victoria VR creates a space where everyone can do everything, and you see no line between the imaginary and the real. This article will introduce this project and a new Metaverse of multi-dimensional interactions. Let's learn about Victoria VR's parallel world and its utility token, VR.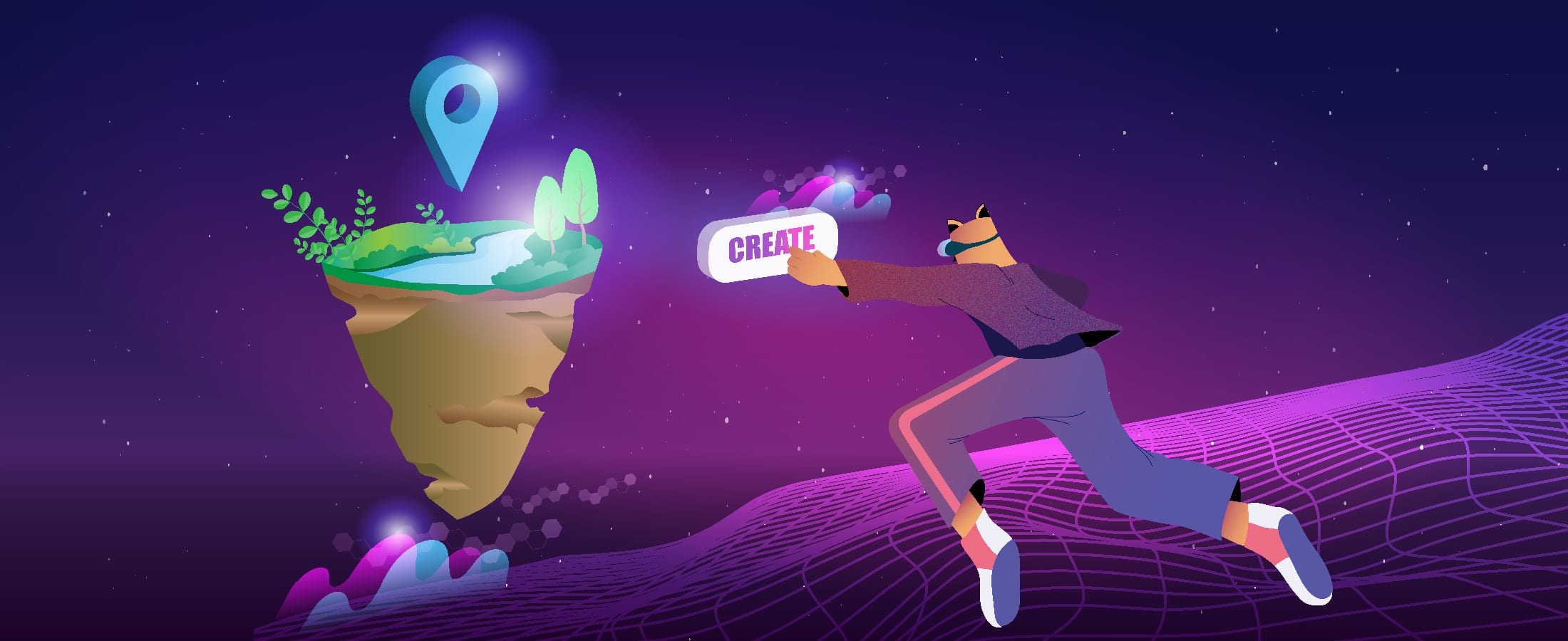 How do you rate this post?
What Is The Story Behind The Victoria VR?
You know big things have small beginnings. The story of Victoria VR was written with a booming idea when two Co-Founders, Ondřej Dobruský and Adam Bém, were watching the "Ready Player One" movie in 2018. Since Adam Bém loved the blockchain concept, they decided to create the whole virtual world based on the blockchain. Therefore, they rented a small room and started working on the first MMORPG in Virtual Reality with realistic graphics. From a tiny room with two people, their idea turned into a platform for all virtual realities, games, and decentralised applications (dApps), collectively creating a Metaverse and the 3D Internet.
What Is Victoria VR?
Victoria VR is an online universal Metaverse platform with realistic graphics that operates on an unrealistic engine powered by blockchain technology. It's a kind of world where everyone is a creator and can do anything through decentralised applications (dApps) and virtual reality (VR). There will be new quests, mini-games, avatars, competitions and rewards for its inhabitants and visitors. Victoria VR's utility token, VR, is the #376th largest cryptocurrency by market cap.
How Does Victoria VR work?
Victoria VR is the first blockchain-based MMORPG (massively-multiplayer online role-playing game) in Virtual Reality. This is where you can be unique, make your imaginary space, and explore a realistic VR world. Simply put, users create and trade their NFTs in the big market VR, the biggest 3D marketplace, purchase their VR Land as NFTs (you will learn about it in the following paragraphs), build their own house or skyscraper to do what they wish, create their own retail shop, and represent their art in the Victoria VR gallery. But it doesn't stop here! Follow the article to learn more and more.
Ecosystem Of Victoria VR (VR)
The Victoria VR's platform comprises several components of its ecosystem, including quests, resources and elements, avatars, items, and wearables.
Victoria VR Quests
Quests are essential parts of the Victoria VR ecosystem to keep the user engaged and rewarded and make them come back again and again. Completing the quests allows users to earn VR Tokens and gain various rewards.
Victoria VR Resources and Elements:
To construct buildings and produce objects (other NFTs) in the Vitoria VR ecosystem, we require resources. Five primary elements provide us with resources to create our own world, including wood, energy (fire), earth (sand), metal (iron) and water.
Victoria VR Avatars
In Victoria VR, every specific avatar is represented by an NFT, allowing users to have multiple characters and see the world from the avatar's point of view. By completing quests, you will get special custom features, such as horns or wings for your avatar.
Victoria VR Items
Mining tools, keys to breaking various locks, treasure maps, guns, automobiles, flying boards and Aladdin's magic carpet are all items in Victoria VR, which can be represented as decorations or directly as tools.
Victoria VR Wearables
Wearables are NFTs tokens in the Victoria VR ecosystem, but how could we get them? You can earn wearables from quests, competitions, and The Big Market VR, and then you will be able to dress up your avatar according to the latest trends, in historical robes or mystical clothes!
Victoria VR Features
Victoria VR consists of interesting features like unrivalled graphics, NFT paradise, VR lands and DAO.
Victoria VR Unrivalled Graphics
Photorealistic graphics using real-life photos rendered by the latest Unreal Engine give users a virtual reality experience to create special effects.
Victoria VR NFT Paradise
With NFTs, users can create their own NFTs in virtual reality. These NFTs give users real superpowers, such as flying or invisibility, or they can produce VR Tokens or even more NFTs. This allows all the users to do their real-life activities, such as travelling, education, and gaming in a parallel world.
Victoria VR VR Lands
Imagine walking through the virtual world and lying in your bed at the same time! This is not infeasible or imaginary! This is what actually could be possible in VR Lands! VR lands in Victoria VR are like a piece of real estate in the real world where users can build and host anything they can imagine and create virtual elements. They are limited, and you can buy them at an auction or from other players to build utility buildings in the game (mines, warehouses, etc.), building for presentations (stores, showrooms, etc.), and private facilities (clubhouses, private enterprises, etc.) or rent them.
Victoria VR DAO
Victoria VR is a Decentralized Autonomous Organization (DAO) offering %100 transparency and a fair economy. It means all the users have total control over their policies. All in-game assets directly created by the users are registered on the blockchain, and owners of VR Lands and VR tokens will be able to vote and decide about the future of Victoria VR.
What Is VR Token?
VR token is used to buy all the ecosystem's items, including NFTs, lands, tickets, buildings, and courses. You can earn VR tokens in several ways, including:
Buying (VR Token Sale or on an exchange)
Trading Items in The Big Market VR
Mining (Gameplay)
Completing Quests
Exploring the World
Competitions
Victoria VR Token Metrics
According to the Victoria VR's official whitepaper, the VR Tokens are pre-mined with a total supply of 16.8B distributed among advisors, team, marketing, VR golden tickets, VR rewards pool and strategic reserve. VR Tokens have three main distribution:
6.8 B for VR's Golden Tickets
8.8 B for VR's Rewards Pool
1.2 B for Team development
Victoria VR Tokenomics Analysis
VR token is the 376th largest cryptocurrency by market cap with a circulating supply of 900 Million VR coins and a total supply of 16.8 Billion and is trading at around $0.11 on May 1, 2022. According to our recent data from Cryptologi.st, VR token hasn't been a lucrative token during the last month, and if you had invested $100 in VR, you would have lost %42 of your money! Victoria VR token's current price is 81% less than its highest price, which was about $0.61 on Dec 10, 2021, and it is traded 3% higher than its lowest price, which was about $0.10 on Apr 3, 2022.
How Are Victoria VR Lands Different from Decentraland and Sandbox?
In a recent interview with Ondřej Dobruský, Co-Founder and CEO at Victoria VR, he stated, "We have a completely different product! Our lands have special abilities. There are five main resources you will need all the time in our world. You can mine them automatically by buying special modifications on your land. So you can create a passive income with them. Some of these lands will give you minings bonuses (for example +30% sand, +80% water), etc. Some of these lands are not empty, and you are getting them with buildings on them or misters boxes!"
Conclusion
Victoria VR is a Play to Earn Metaverse platform that pushes its users to the virtual world, gives them wings to fly, and breaks the limitations of the human body! Victoria VR's vision is to educate and attract the gaming community about cryptocurrencies by highlighting their benefits. However, the market is entirely unpredictable, and you need to follow the latest news and related content and do your own research to make sure the project is promising. Cryptologi.st aids you in making confident investment decisions with the latest updates on the top 1500 coins. Check us out!
How do you rate this post?