VeThor Token: The Fuel To Fire VeChain!
tl;dr
VeChain is a blockchain platform which enhances supply chain management and streamlines the traceability of various products. VeThor token uses a two-token system to avoid one of the biggest issues on Ethereum: gas price. VET is the main utility token, and VTHO is the fuel of the system. Keep reading to learn how the VeThor token, the "energy token" of VeChain, works!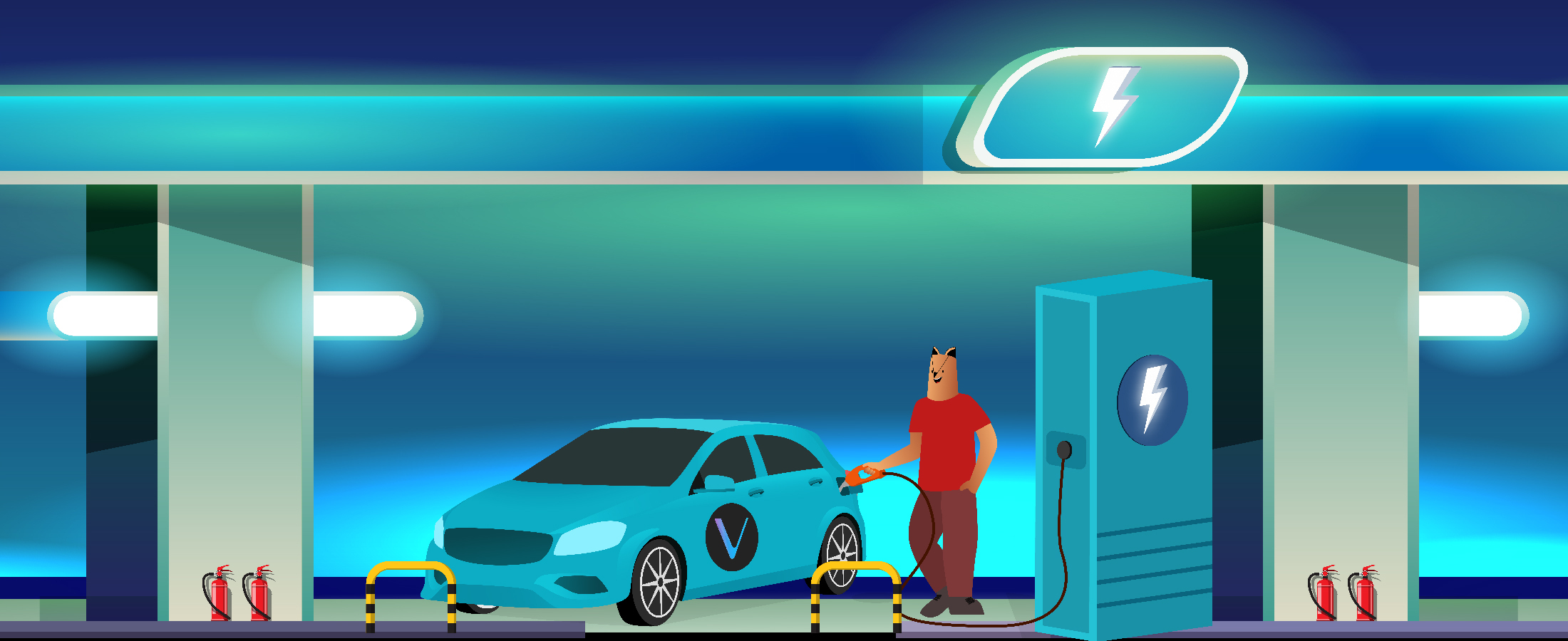 How do you rate this post?
How Does VeChain of The VeThor Token Work?
Once you transfer a product, you need to check if a) The product hasn't been altered during the transportation and b) The product is from a legit supplier. VeChain achieves this via installing small chips and RFID tags to monitor and transmit essential product data to a distributed ledger. Any changes on the product are then made visible to everyone on the network, which prevents data corruption since the information flow is transparent.
Real-Life Uses of VeChain of VeThor Token
The technology VeChain offers has been utilised by many major companies like BMW and Walmart. BMW uses VeChain to prevent people from changing the odometer on a car so that you always can know how many miles a car has been driven. Walmart uses this technology to ensure food is sent from where it claims to be sent from.
VeThor Tokens: VET and VTHO
VeChain's blockchain uses a two-token design to run the system, one of which is called VeChain, and the other - which acts like Ethereum Gas - is called VeThor.
Why Do I Need VeThor Token?
To use the platform and govern it, you need both VeChain and VeThor altcoins. Af first, you need to learn about VeChain, so we have made a detailed article about VeChain for you to check. VET is used for storing and transferring monetary values like most cryptos in the market. Also, VeThor token is the gas/ energy powering the platform. VTHO is used to pay transactions and gives the ledger the ability to read or write data. Similar to Ethereum Gas, its amount depends on the complexity and the amount of data of any given application. Also, holding VET will generate VTHO and the more VET you hold, the more VTHO you will be able to generate!
Where Does VeChain Come From?
VeChain was initially launched back in 2015 in China by Sunny Lu and was rebranded heavily in 2018. It was created by the software company VeChain Tech and was developed by VeChain Foundation. VeChain Foundation is a non-profit organisation based in Singapore. VeChain raised 20 million dollars in an ICO back in 2017, and its mainnet went live in 2018.
VeChain: Better than Ethereum?
Although VeChain is a fork of Ethereum, unlike Ethereum, VeChain uses a proof of authority consensus mechanism created by Ethereum co-founder and Polkadot founder Gavin Wood. Instead of computing power and staking assets, the Proof-of-Authority mechanism chooses which participants on the network can produce blocks. Currently, VeChain has 101 authority nodes in charge of processing every transaction on its blockchain.
Fun Fact: A report from Cision claims that VeChain is one of the most eco-friendly blockchains.
VeChain Authority Nodes
The VeChain foundation must approve any authority node. Moreover, authority nodes must have at least 25 million VET (the main token of the VeChain platform), which is then used for staking and governance. By staking VET and processing transactions, authority nodes earn VTHO in return, used to pay transaction fees. VTHO works quite similar to Ethereum Gas - both are used to fuel up and power the system.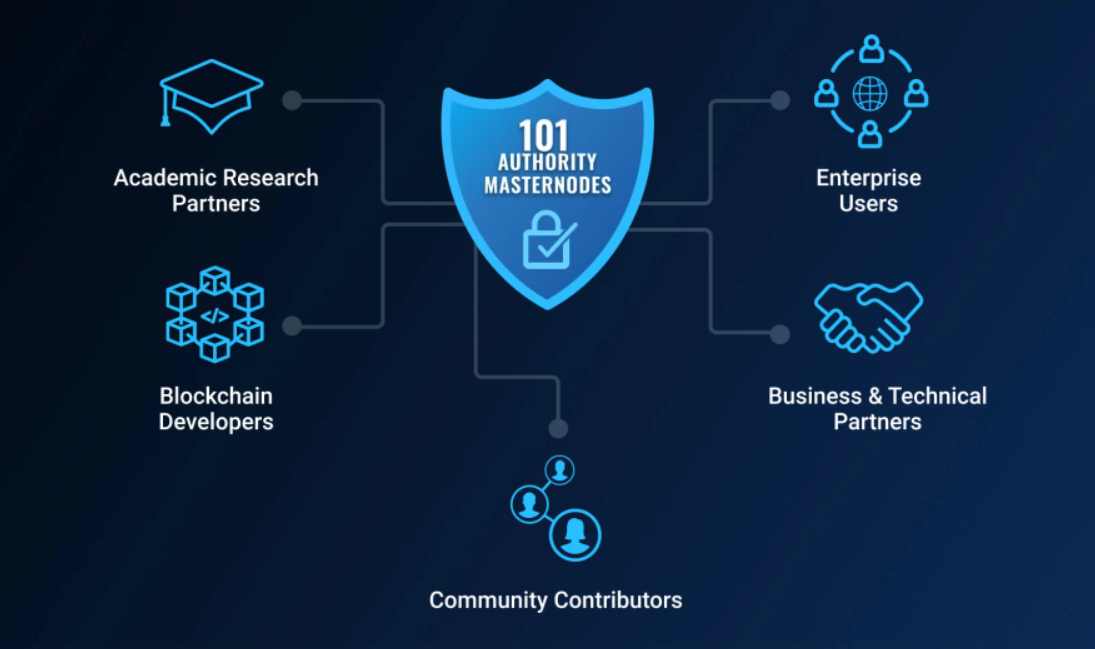 What Does VeThor Token Price Rely On?
Since VTHO is considered an energy token and not the main token of the platform, the most significant factor that has a major impact on the price of VTHO is the number of transactions on the blockchain during active trading hours. In other words, the busier the VeChain blockchain gets, the higher VTHO's price goes. Also, keep in mind that due to the different usages of VET and VTHO, one can have VTHO without needing to own VET, but the opposite isn't true since VET is the utility token and VTHO is the energy token that powers the blockchain. Enough with the background. Let's move on to the foreground: financial analysis.
VeThor Token Financial Analysis and Tokenomics
Data provided at Cryptologi.st indicate that VTHO has a market cap of $135 million and currently sits at the rank #300 in market cap rankings. It has a liquidity score of 44%, which makes it hard to sell in bear markets. VTHO's yearly ROI is -86%, meaning it has underperformed compared to similar projects with an ROI of -36%, and the general crypto market, with an ROI of 3,328%. As of today, 48 billion VTHO is in circulation. Since VTHO is the energy of the platform, it has no maximum supply, and VeChain Foundation adjusts the inflation schedule with the consent of stakeholders. Also, 70% of any VTHO used for paying transaction fees is burned.
Where To Buy VeThor Token?
VTHO is available for purchase on many established exchanges like Binance, Gate.Io, Nominex, and Crypto.Com exchange.
How to Buy VeThor Token?
VeThor token is available on most exchanges as the VTHO/ USDT pair, and you can easily swap your USDT for VTHO. Exchanges like Hotbit and HitBTC provide the VTHO/ BTC duo, and Nominex provides the VTHO/ BNB pair. You can also purchase VTHO with fiat (Euro) on the Bitvavo exchange.
Disclaimer: Don't take this article as financial advice. You need to DYOR (Do Your Own Research) before investment.
VeThor token Price Prediction
The bear market has influenced many altcoins, including VeThor token. VTHO's current price is $0.04671227 on May 5, 2022. It is 94.6% lower than its all-time high on Aug 29, 2018, but it is still 1551.4% higher than its all-time low on Mar 16, 2020. VTHO's trading volume in the past 24 hours has been over $7000. One of the factors helping you make easier investment decisions is knowing the crypto experts' predictions of a project's future. The VeThor token's price prediction is provided in the following sections.
VeThor token Price Prediction For 2022
Experts predict that the minimum price for VTHO can be $0.004 in 2022. Also, it's possible that VTHO's price hits a high level of $0.005. The average price for VTHO is predicted to be around $0.004.
VeThor token Price Prediction For 2023
The average price for VTHO is predicted to be $0.007 in 2023. The maximum price could be $0.007, and it can hit the minimum of $0.006.
VeThor token Price Prediction For 2024
The price of each VTHO token is expected to reach a minimum of $0.009 and $0.011 at a maximum. The average price for VTHO in 2024 is expected to be $0.01.
VeThor Token Price Prediction For 2025
In 2025, the price of VTHO is predicted to be $0.014 on average. It may get as high as $0.016, and its minimum price is expected to be $0.013.
VeThor token Popularity
In the past six months, VeThor token, and the VeChain project in general, have seen a 19% rise in Twitter followers and 4% in Reddit subscribers. However, their Telegram group has had a negative growth rate and has decreased by 10%.
Is VeThor token a Good Investment?
Putting all the factors together, one can assume that the VeThor token can be a pretty safe and stable investment in the long run. However, since the token is the fuel of VeChain's blockchain, the price wasn't meant to skyrocket; it was even aimed to have low volatility. But the good news is that as crypto projects are gaining more attention and market adoption, more transactions will be on VeChain. The more crowded the network gets the higher the VeThor token's price. Remember that Cryptologi.st doesn't tell you what to do; it's designed to meet all your crypto needs to help you make your crypto decisions confidently.
How do you rate this post?