Validity Coin: How To Improve Identity Verification Systems?
#decentralized
#blockchain
#val
tl;dr
Validity Coin is the key to entering the Validity blockchain and using its various services, all related to information verification. Utilising cryptographic proofs allows users to prove their identities online. From a financial aspect, Validity Coin is ranked #1009 with an almost $6 million market cap. Would it be a potential investment? Keep reading to find out!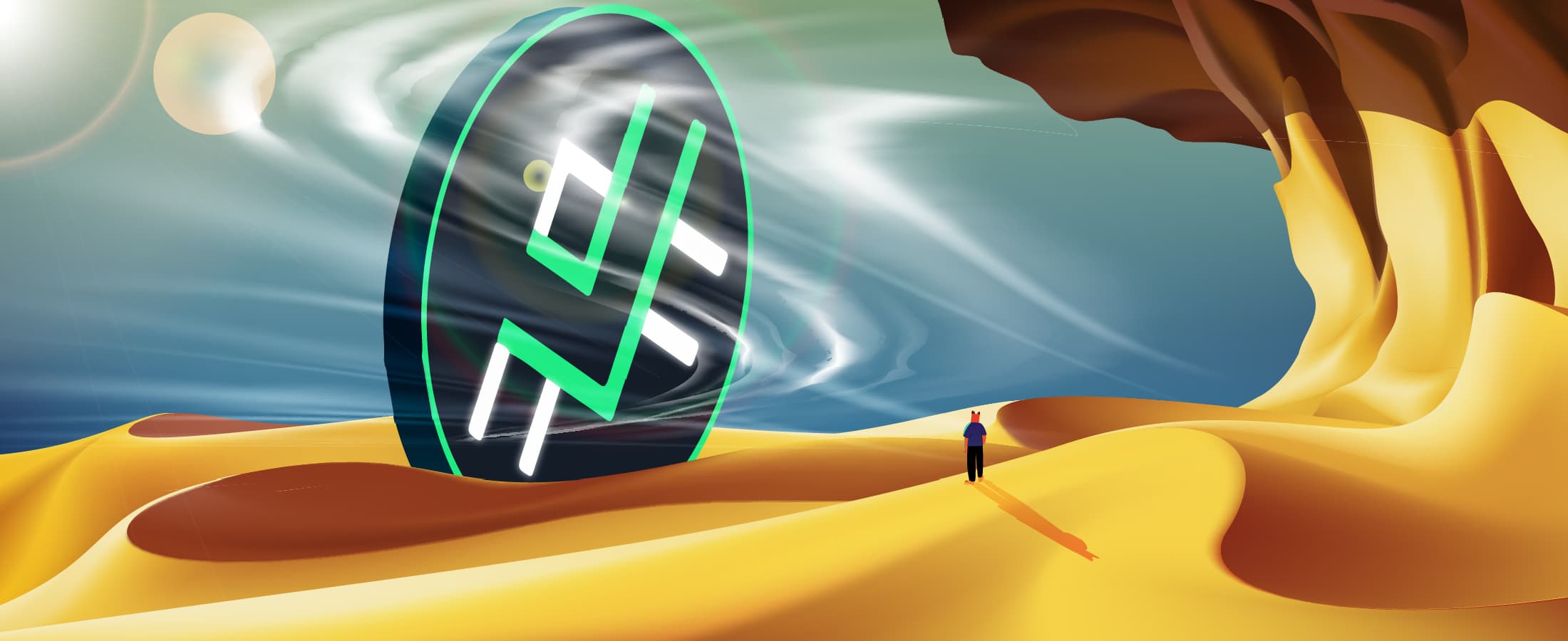 How do you rate this post?
What Is Validity Coin?
Validity Coin is the native token of the Validity blockchain (previously known as RadiumCore). This decentralised blockchain service provider uses a modified Proof-of-Stake consensus mechanism to provide security, productivity, and organisational transparency. The Validity Coin project was built to develop financial and non-financial data validation and make these features accessible to non-technical users. Validity Coin network is a platform that allows users to utilise cryptographic proofs to prove their identity while engaging online. The goal is to provide an intuitive interface that gives users access to various blockchain-based functionalities, such as identity management, voting, and information validation tools.

What Solutions Does Validity Coin Platform Provide?
Validity Coin platform offers a wide range of solutions for information validation. This section reviews the six primary solutions the Validity Coin platform provides.
Blockchain Identity and Access Management Using Validity Coin Platform
Validity Coin platform is built based on the underlying idea of Blockchain Identities. Users' demographic information is linked to a set of public-private Validity keys, which are recorded in the blockchain. A Blockchain identity can be utilised with all other Validity services, including file signing and voting. Users' actions can be traced back to them using Blockchain Identities. When users use the Validity Coin platform to vote, sign a file, or do various other things, a record of their actions is created and written in the Validity Coin blockchain. This record is a public and permanent "paper" trail that everyone may see and verify.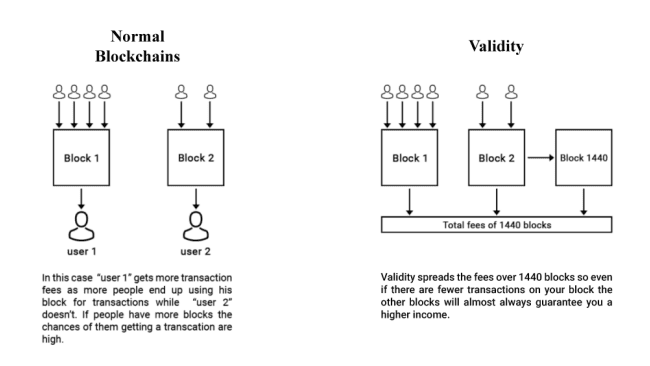 Digital Signatures in Blockchain Using Validity Coin Platform
Validity Coin platform describes Validity Digital Signature as the next generation of file ownership and authenticity verification. A user can use a digital signature to indicate files as legitimate or valid or to confirm they have ownership or access to a file at a specific moment. Validity Digital Signature can be used by developers, authors, and other content creators to safeguard their users and customers from malicious manipulation of downloads and other sent files. Clients can independently validate a file or download against the known checksum and signatures recorded in the Validity Coin blockchain after receiving it.
Blockchain Voting Using Validity Coin Platform
Another service provided by the Validity Coin platform is called Validity Voting, which is an integrated, transparent, and easily validated voting platform that allows multiple persons to participate in decision-making. It utilises blockchain technology and asymmetric key pair identity management. Validity Voting avoids typical flaws in traditional voting systems such as recounts, challenges, multiple voting, and fraud by utilising blockchain technology. All election data and votes are stored on-chain, allowing for near-real-time observation, counting, and verification by any third party running the SmartChain application.
What Is Validity Coin Election Platform Used For?
Validity Coin platform enables multiple functionalities for Validity Elections, including project management, club voting, political elections, and shareholder voting. Anyone who has registered an identity on the Validity SmartChain can use the Validity Elections platform. While the development team will use this platform to manage the Validity Coin blockchain and SmartChain, anybody can hold an election at any moment, on any issue, or for any purpose.
Blockchain Text Notes Using Validity Coin Platform
Users can easily insert tiny text comments into the Validity Coin blockchain using the Validity Zero Client. The service is easily accessible, straightforward, and cost-effective, needing only a small amount of Validity Coin (VAL) to power the network transaction. Predictions, endearments, and any other form of public statement that requires both security and immutability can be made with notes. Longevity and disaster prevention are also guaranteed to users. Due to blockchain technology's inherent decentralisation and peer-to-peer nature, all data stored on the Validity Coin blockchain cannot be deleted unless the whole Validity Coin global network is destroyed.
Eco-Friendly Staking Using Validity Coin Platform
The Validity Coin network grows and secures its blockchain through a mechanism known as staking. Validity Coin network generates fresh blocks/ coins via a custom-hybrid blackcoin. To stake, users are required to have a balance of Validity Coins in their wallets. The larger the balance, the higher the stake-weight or staking power, and the more frequently their wallets will generate blocks. Staking does not require a minimum quantity of Validity Coins. However, tiny balances may not yield a reward for months or even years. Staking needs to keep the wallet open and unlocked for staking. Staking and creating new coins are impossible in closed wallets or not connected to the Validity Coin network.
Under the cover of "Custom Assets and Groups", the Validity Coin platform was one of the first platforms to offer Non-Fungible Assets. Since then, the Validity Coin platform has been updated to accommodate the current NFT environment, and the development team is working on protocols for future Metaverse integration.
Validity Coin Financial Analysis
Validity Coin's Return On Investment (ROI) was -60% over the last year. Its price saw a constant decline in the previous six months, falling below $1.4 on July 12, 2022. Validity Coin's market cap rank also followed a negative trend during the same timeframe, reaching the rank of #1009 at the time of writing this post on Jul 12, 2022, with approximately $6 million value. Moreover, Validity Coin's liquidity score is 32%, which is below the market's average and makes it a challenging sale when the market falls.
Validity Coin Popularity
Social media analysis at Cryptologi.st shows that Validity Coin's Twitter followers dropped by 1% over the last six months. Moreover, its Telegram channel subscribers decreased by 13% over the same period. However, Validity Coin's Reddit subscribers went up by 6% in the last six months.
Disclaimer: Remember that these are only predictions and not financial advice. Before making any financial decisions, you should do your own research.
Validity Coin Price Prediction
Knowing financial experts' predictions about the future price of a project, especially in a highly unstable market like the crypto market, would help a lot in making sound financial decisions. In the following, we will review the report on Priceprediction.net about Validity Coins. Beware that these are nothing but only predictions, do not take them as financial advice. You should always do your own research before making any financial decisions.
Validity Coin Price Prediction 2022
The report published by Priceprediction.net claims that the Validity Coin price will be at least $1.51 in 2022, and it has the potential to go up to a maximum of $1.77. The experts forecasted that the average trading price of Validity Coin would be $1.57.
Validity Coin Price Prediction 2023
Experts believe the Validity Coin will be traded at a minimum price of $2.13 over 2023. Optimistically, the price can reach a maximum of $2.66. Moreover, it is forecasted that Validity Coin would be traded at an average price of $2.20.
Validity Coin Price Prediction 2024
Crypto experts claim that the Validity Coin price will be at least $3.15 in 2024. However, the price can peak at $3.68, while the average trading price is expected to be $3.26.
Validity Coin Price Prediction 2025
The Validity Coin is expected to be traded at a minimum price of $4.60 in 2025, with a maximum expected trading price of $5.51. Validity Coin is forecasted to be traded for an average price of $4.73 in 2025.
Cryptologi.st specialises in the top 1500 crypto projects as a technical surgeon. We are not financial advisors; instead, we are here to shed light on some of the top projects. In a volatile market like crypto, we provide the knowledge you need to make confident investment decisions, such as a free screener tool that allows you to compare hundreds of projects at a glance, a watchlist to keep track of your favourites, and thorough articles all in one place. Enjoy the ride, and tell your friends about us!
How do you rate this post?