USDK: A Secure Stablecoin On Ethereum!
tl;dr
USDK is a stablecoin operating on the Ethereum network. It is a new stablecoin from OKLink and Prime Trust with the aim of providing users with a high degree of transparency, security, and reliability. Talking financially, USDK is ranked 649 with a $42 million market cap. Keep reading to delve deeper into the project!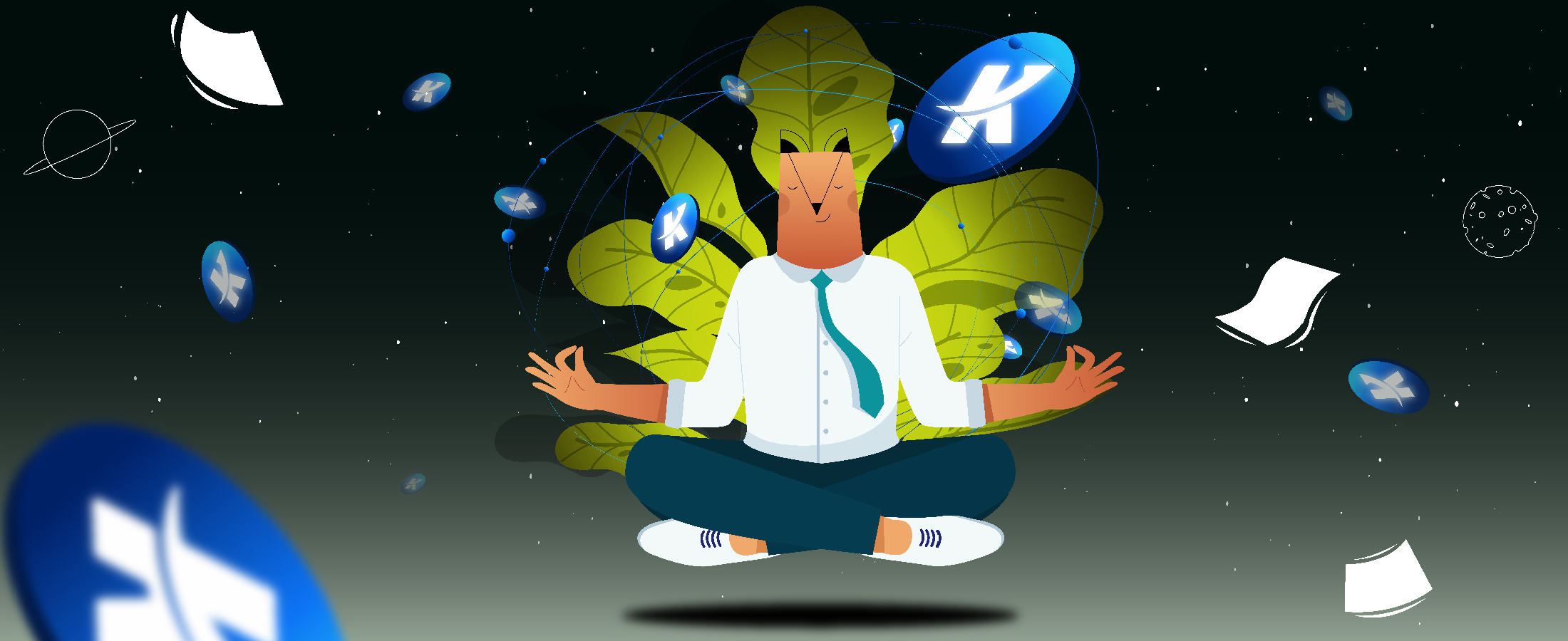 How do you rate this post?
Main Features of USDK
USDK leverages some unique features, including its special fund custody, which backs every USDK with one US Dollar from the Prime Trust Special Account. Moreover, it is 100% reserved, is audited on a regular basis to ensure maximum transparency, is secure and reliable, and has a solid user base that is the key to higher liquidity.
What Is the USDK Stablecoin?
USDK is an ERC-20 stablecoin built on the Ethereum blockchain. It is the product of a partnership between OKLink, a blockchain technology company and the strategic partner of OKEx, and Prime Trust, a US-licensed trust company. The technology behind the coin is provided by OKLink, while anti-money laundering and KYC (know your customer) services are provided by Prime Trust.
Currencies Are Interchangeable with USDK!
Six fiat currencies are listed on OKEx's fiat-to-token trading platform as the currencies supported by USDK. These currencies include CNY, VND, GBP, RUB, EUR, and TRY. USDK's spot trading platform is listed with 11 trading pairs. Each USDK is backed by one US Dollar from the Prime Trust Special Account. USDK's monetary value is totally reserved due to the 1:1 guaranteed conversion rate between USDK and US Dollar. To maximize transparency to the public, an audit company provides and publishes monthly reports.
USDK Launch Benefits OKEx!
Andy Cheung, OKEx's Head of Operations, stated that the exchange has taken a step further in its goal of establishing a new blockchain-driven economy that promotes financial inclusion with the assistance of the new stablecoin. "We are aware of the problems in third-party audits," he stated. "However, we expect that by launching a compliant stablecoin, we will be able to give our users a reliable and secure trading experience that is backed by high transparency and regular audit."
What Are The Benefits of USDK?
There are several benefits that USDK offers its users, including the following:
The USDK stablecoin's expertise is one of the main incentives for investors. The fact that it was created in collaboration with Prime Trust should contribute to the coin's authenticity. Prime Trust is one of the trust corporations in charge of the escrow accounts that contain TrueUSD's collateral. It also allows fiat trading on Huobi, a Singapore-based cryptocurrency exchange.
Another aspect contributing to the coin's popularity is the fact that OKEx is the world's second-largest crypto exchange by average daily trade volumes. OKEx is creating its own decentralized exchange, named OKChain, with its own blockchain.
Furthermore, USDK has a guaranteed 1:1 exchange rate with USD, Certik and SlowMist have audited its smart contract, and it has a large user base, all of which contribute to increased liquidity in the stablecoin market.
How to Transfer USDK?
In order to obtain USDK, users are required to deposit US Dollars to the trust account. The relevant data is then synced between trust and OKLink. After confirmation, USDK will be issued on the blockchain and transferred to the user.
USDK Financial Analysis
USDK is a stablecoin; therefore, it is not a good idea to talk about its Return On Investment (ROI). Generally, stablecoins have other functionalities and are not considered an option to gain profits over investment. USDK's market cap rank followed an overall positive trend over the last six months, starting at #715 on Oct 29, 2021, reaching #649 by Apr 25, 2022, with more than $42 million. Talking about the liquidity score, USDK stands in a relatively better position than many of the projects in the market. Its liquidity score is 57% above the market's average score, making it a relatively easy sale in bearish markets.
Conclusion
According to current research, there are no alarming red flags with USDK, and it has shown to be a trustworthy project so far. It appears to be promising, with ambitious goals and a well-defined plan. However, we are not financial advisors, so before investing in any project, do your own research. Cryptologi.st is your resource for self-education and keeping your crypto knowledge updated.
How do you rate this post?