Unifty: A Create-to-Earn NFT Ecosystem!
#cryptocurrency
#dapp
#nft
#investment
#nif
tl;dr
Do you wish to create NFT-based DApps but have no idea how to write codes? Are you looking for more profitable monetisation strategies and revenue streams? Then say hello to Unifty, a no-code multi-chain NFT ecosystem designed to build tools for creators intending to bring their ideas to life and monetise them effectively. Unifty aims to offer a suite of services, tools, products, and micro-DApps for the creator economy. To learn all about this amazing platform, follow me to this all-in-one article!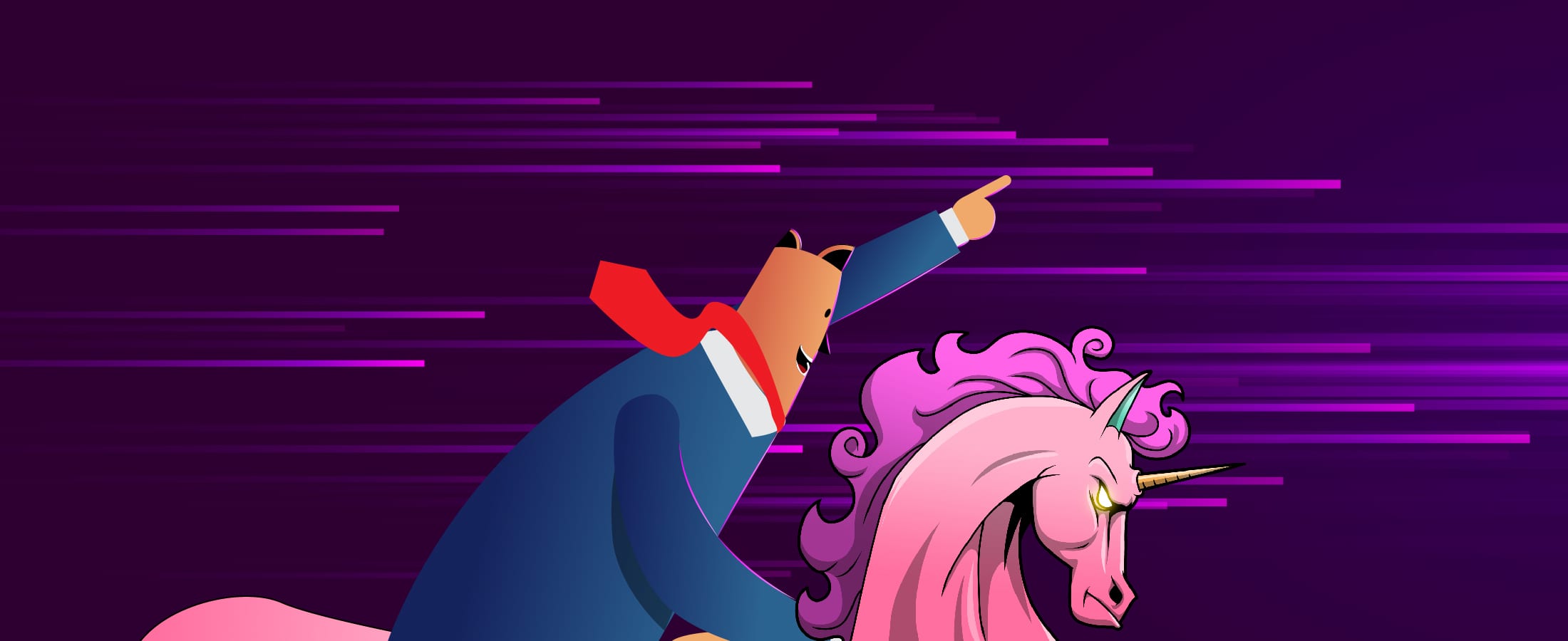 How do you rate this post?
What Is Unifty?
Unifty is an NFT gallery which strives to create a space for everybody to get paid. Unifty team provides innovative tools meant to push the creation of next-generation NFT Legos and DeFi. This platform intends to renovate the traditional industries and bring them to DeFi. Unifty's primary goal is to be a Create-to-Earn (C2E) platform where each and every stakeholder is valued for what they do.
Unifty Tokens
Unifty has two tokens running. The first one directly launched onto Uniswap was NIF, which was intended to be a payment token and used for platform access. Its release can be considered fair since no VC (Venture Capital) or external funding was involved. NIF is claimed to develop organically without pumps or dumps by whales or special funding. NIF was also used for capturing value in its early days.
Unifty Token (NIF) Grows!
Unifty platform was developed through time, and so was its token NIF. The token has enabled simple staking to streamline the development of marketplaces and farms. The users who Stake NIF can benefit from discounted platform fees. Recently, the token has been redesigned to provide extra resilience, more consistency for capturing value, and higher scalability.
The Future of Unifty Token (NIF)
The NIF token development continues, and it is intended to transform into a governance token, which will entitle the holders to participate in voting and making decisions about the future of the Unifty ecosystem.
The Second Token in the Unifty Ecosystem
The utility model of NIF is integrated with the second token, UNT (Unifty Network Token). Like NIF, UNT was destined to streamline transactions and access to tools and services in the Unifty ecosystem. UNT can be used in:
creating marketplaces
making collections
reducing service fees, like NFT bridge transactions.
setting up farms
paying for subscription services
Unifty Reward Mechanism
The primary token used in the reward mechanism of Unifty for NIF stakers is UNT. This token will be introduced via mining and distributed among NIF stakers according to the Unifty Exhibition Program.
Unifty Exhibition Program
As mentioned earlier, Unifty is an NFT gallery. Unlike traditional galleries, where artists can't make sure whether their art will be sold or they'll ever get their money with about %50 gallery commissions, in Unifty, NFT gallery creations are valued and reimbursed fairly. Unifty Exhibition is not just a showcase for creators and artists but a venue for collectors to bid for the NFTs they like using the single-side auction system utilising UNT as collateral.
How to Make Money with Unifty Exhibition Gallery?
Unifty Exhibitions are created to guarantee income for artists and provide a marketplace for them to sell their NFTs. In addition to this, Exhibitions offer a value capture mechanism for the users staking NIF. They can support the Exhibitions of their choice by allocating NIF and receive a share of the UNT rewards mined in that Exhibition.
Two Types of Unifty Exhibitions
A percentage of the minted UNTs will go to Exhibitions, and it will be calculated based on a scoring system. The system works differently in different exhibitions, i.e., two major types of Artist-Owned and Collector-Owned exhibitions. NIF holders can also have a say in this mechanism and vote for the factors affecting the score. In Artist-Owned Exhibitions, artists will receive a 20% share of the UNT rewards earned by their Exhibitions, whereas Collector-Owned Exhibitions will receive 10% of the UNT rewards.
Unifty (NIF Token) Tokenomics
The sum of 5,000,000 NIF tokens will be distributed as follows: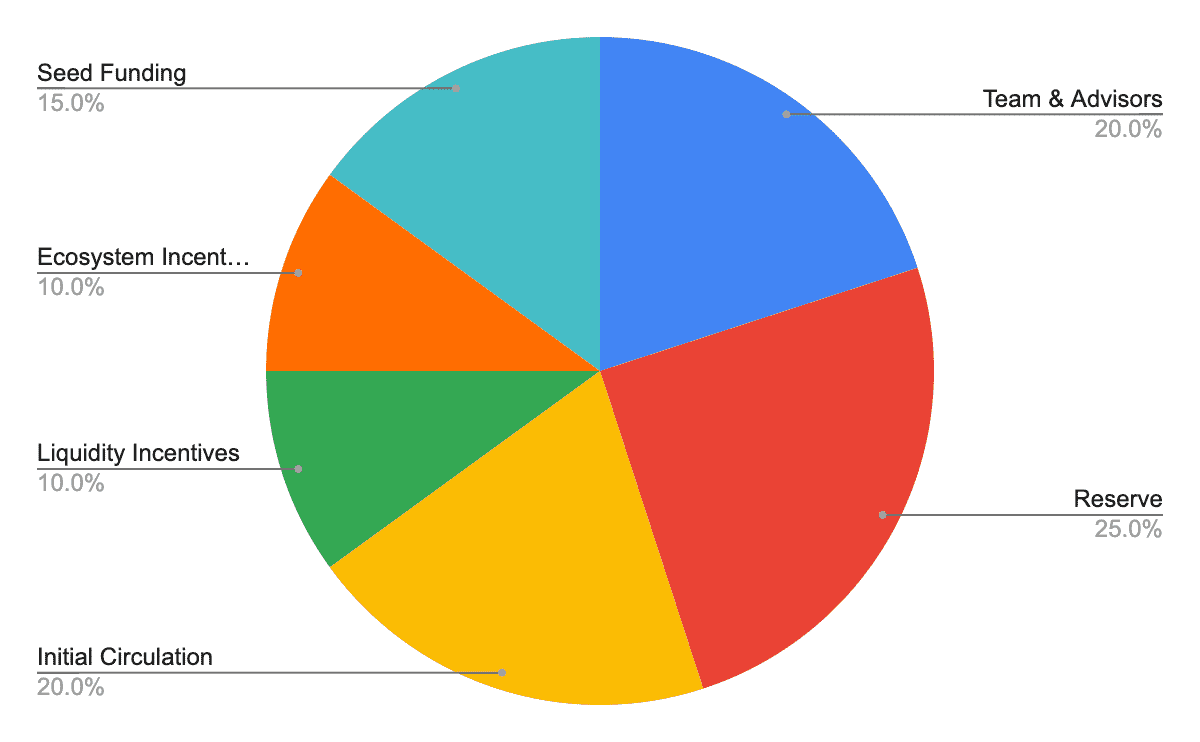 Unifty Financial Analysis
Today, on May 5, 2022, Unifty holds the #539th market cap rank among all crypto projects in the market. Unifty is now being traded at $17.27, with a 24-hr trading volume of $419,899. In the previous 24 hours, NIF's price has been down -1.6%. NIF token hit its all-time high about six months ago on Nov 15, 2021, at $64.94, which shows a significant recovery from its all-time low about a year ago on Jan 23, 2021, at $0.278098. The circulating supply of Unifty is 3.3 Million NIF coins, and its total supply is 5 Million. Its liquidity score is around %23, making it a hard sell in the bear market. To trade Unifty, you can use Uniswap (v2), which is currently one of the most active exchanges to buy and sell Unifty. To read the analysis of the projects developing exchange platforms, check out the list below.
Unifty Price Prediction
Knowing what crypto experts predict about a project can be a real eye-opener. However, as the name suggests, these are merely predictions, and to make investment decisions, we need to weigh all the factors and check Cryptologi.st Screener to realise what can be the best choice.
Unifty Price Prediction For 2022
In 2022, the price of Unifty is predicted to reach a minimum of $18.70 and a maximum of $22.22. The average trading price of Unifty is expected to be $19.42 throughout 2022.
Unifty Price Prediction For 2023
The price of Unifty is expected to reach a minimum of $28.37 in 2023. Optimistically, the Unifty price is expected to reach a maximum of $32.80, with an average price of $29.34.
Unifty Price Prediction For 2024
Crypto experts predict that in 2024, the price of Unifty can reach a minimum of $39.93, a maximum of $49.10, and can be traded with an average price of $41.39.
Unifty Price Prediction For 2025
The price of each Unifty is predicted to reach a minimum of $58.08 and a maximum of $69.59 in 2025. Its average price is expected to be $60.15 in 2025.
Other Projects Focusing on DeFi
All of these projects to be mentioned are related to DeFi in one way or another. If you're interested in investing in DeFi projects, here is a list to check their detailed reviews provided by Cryptologi.st.
Unifty Summary
To get a full account of the technical analysis, charts, whitepaper, codes, and social media activity of Unifty, you need to check out Cryptologi.st Coin Review. Unifty is currently being held in over one thousand wallets and is experiencing over 22,000 transactions. To mention some of the NFT projects similar to Unifty, we can name The Sandbox and Axie Infinity. Data provided about Unifty on Github doesn't indicate significant new activities by the team or community, which can partly be explained by the fact that it's a small project. Unifty's popularity report by Cryptologi.st shows that in the recent six months, the team has mainly focused on Twitter, with %63 growth in audience, but has dropped attention to activities on Reddit and Telegram, with 0% and -3% growth rate, respectively.
Should I Invest In Unifty?
Investing in Unifty or not is all your choice, but considering its recent performance, we can't consider it a short-term investment. However, its market cap and price have experienced an upward trend recently, and since it focuses on NFT and C2E technology, it can be a juicy project in the coming years. Do not take this as financial advice, do your own research, be realistic, and read Cryptologi.st reviews to make confident crypto decisions!
How do you rate this post?