Ultra (UOS) Price Prediction 2023, 2025 and 2030: Is UOS Crypto A Good Investment?
tl;dr
Gaming cryptocurrencies are well-known for their potential to do insane price pumps in the bull markets, and Ultra is no exception. Since it aims to solve the present problems in the gaming industry via blockchain technology, its UOS coin has the potential to make significant profits for its investors. Keep reading to find out all about Ultra price prediction for 2023, 2025 and 2030 and if this gaming crypto should have a place in your portfolio!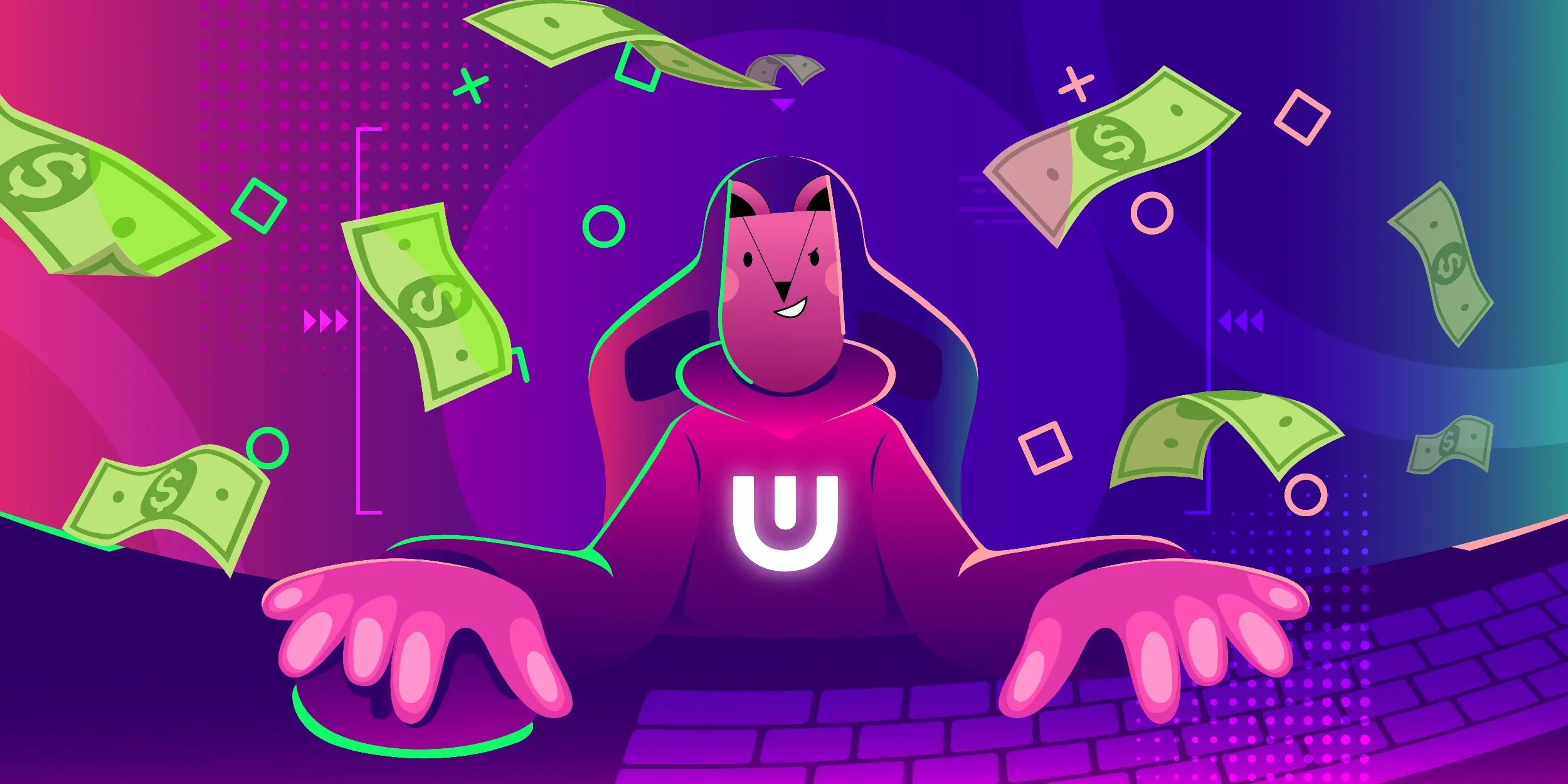 How do you rate this post?
What Is Ultra?
Ultra is a game distribution platform that uses blockchain technology to provide superior features and experience compared to other game distribution giant platforms, such as Steam and Epic Games.
Ultra earns 18% fewer commission fees from developers than other platforms that take 30% fees. It also offers a secondary marketplace for gamers to buy and sell second-hand gaming assets, as NFTs
What Is UOS Token?
The UOS token is the financial medium used throughout the entire Ultra ecosystem. For example, if a game developer wants to create an in-game economic system, they'd need to use UOS as the currency.
UOS Price History
Up until Aug 2020, the UOS coin had a relatively stable price and revolved around $0.03. The UOS price started having small pumps, and as the Nov 2021's bull market hit, its price reached its All-Time High.
The UOS coin experienced a 400% increase in price in less than a month during the bull market. Below is the chart of UOS price history since the day it was launched.
Read more: QNT Price Prediction 2023 and 2025: Is Quant A Good Investment?
Throughout the past 90 days, the UOS coin didn't experience any pumps or significant increases in price, and its price started to have a declining trend around Nov 5, 2022. Ultra's 90-day high is $0.478, and its 90-day low is $0.183. Here's the chart of Ultra's price performance in the past 90 days.
Ultra Token Financial Analysis
We'll now dive into Ultra token financial analysis to learn more about Ultra's financial technicalities, i.e., tokenomics, ROI, APY, Market Cap, and more.
UOS Tokenomics
At the time of writing this article, on Nov 20, 2022, Ultra coin is being held in more than 20K wallets. There have been more than 212K UOS transactions in the past 24 hours.
Content Acquisition - 19%
UOS ROI
Since the token's launch on Jul 31, 2019, Ultra coin's ROI has been 336%, meaning if you invested $100 in Ultra the day its token was launched, you would earn $336 profit.
UOS APY
Ultra's Annual Percentage Yield (APY) has been -82.36% in the recent year. It has underperformed similar projects, which saw a 1,413% price growth in its tokens over the same period. It has also underperformed the entire crypto market and its projects, which had a 1,018% growth.
Ultra Market Cap
Currently, Ultra is sitting at rank #323 in the market cap rankings and has a market cap of $66 million. Its Fully-Diluted Market Cap (calculated by multiplying the token price by its maximum supply) is $218 million.
Read more: Jasmy Price Prediction 2023, 2025 And 2030
ATH And ATL
Ultra coin's current price is $0.216, which is 91.2% lower than its All-Time High of $2.46 on Nov 25, 2021. It is also 927.9% higher than its All-Time Low of $0.01982 on Sep 30, 2019.
How Many Ultra Coins Are There?
There will be a total of 1 billion UOS coins out there. Currently, more than 303 million UOS coins are in circulation, making up 30% of UOS's maximum supply.
Ultra Token Fundamental Analysis
In this section, we'll analyse the Ultra coin with a fundamental perspective and explore who is behind Ultra and how popular Ultra is.
Ultra Team
Ultra's co-founders are David Hanson and Nicolas Gilot. Both founders have been in the gaming industry, specifically the Chinese market, for more than eight years.
The two have formed connections with many influential business people and corporations in China. Moreover, Michael Dunn, the CTO of Ultra, has previously been the CTO of Dell Inc. and has helped establish the World Wide Web.
Ultra Popularity
Throughout the past six months, Ultra's popularity has grown by 8% on Twitter and 4% on Reddit. However, its popularity has dropped by 13% on Telegram.
Ultra Investors
One of the biggest investors of Ultra is ZBS Capital, a venture capital fund focused on blockchain and Web3 companies. The firm has projects like Bloktopia, Victoria VR, Saito and Singularity DAO on its portfolio as well.
Ultra Price Prediction 2023
According to Ultra price prediction from crypto experts and financial chart analyses, the price of UOS coins will be $0.31 at a minimum in 2023. It can see an average trading price of $0.32 and can hit a maximum price of $0.38.
Ultra Price Prediction 2024
The price of each UOS coin could be $0.48 on average in 2024. According to price predictions, its price can fall to a minimum of $0.46 and a maximum value of $0.56.
Ultra Price Prediction 2025
Crypto experts estimate that the price of Ultra coin can hit $0.68 on average through 2025. Ultra can cost $0.66 at minimum, and its maximum price could be around $0.82.
Ultra Price Prediction 2030
If the market goes through a bull run, the price of each UOS coin could be $4.38 on average in 2030. According to Ultra price predictions, UOS's minimum and maximum prices can reach $4.23 and $5.17, respectively. Below you can see the Ultra price prediction from 2023 to 2030 at a glance.

Should I Invest In Ultra? Will UOS Crypto Go Up?
Once the next bull cycle arrives, the price of all cryptos, especially gaming cryptos like UOS will experience a massive pump. However, until now, Ultra coin hasn't had the price performance that most would expect gaming crypto projects to have.
It can be due to various factors, including the project's utility. Ultra isn't a crypto game itself, but a distribution platform for other crypto games.
You can consider investing in Ultra if you'd like to take some risks with your investments but also don't want to gamble your money and take huge risks.
Ultra is a promising platform with professional team members who have been active in the industry for many years. It also solves the current problems in the gaming industry innovatively.
FAQ
After knowing all about tokenomics, financial analysis and everything investment-related about Ultra, let's answer some FAQs!
Will Ultra Crypto Go Up?
According to Ultra's price prediction, Ultra's price has the potential to go up with the next bull market.
How High Can UOS Go?
According to predictions, the price of Ultra is expected to be $0.24 at maximum by the end of 2022, which will go higher in the following years.
How do you rate this post?