Top Ten Hot News of the Third Week of January 2022
Jack Dorsey's Block to build an open Bitcoin mining system
US House panel review Crypto's energy impact on environment
Brazil's Hashdex to launch DeFi ETF—the sixth crypto ETF in the Brazilian market
Intel set to reveal 'energy-efficient' Bitcoin mining chip
Microsoft frames $69B activision Blizzard deal as 'Metaverse' move
Land prices surge on Cardano Metaverse Project Pavia
NFT platform OpenSea hits the record $3.5B in monthly Ethereum volume
Rio de Janeiro eyes treasury Investment in Crypto and discounts for Taxes paid in Bitcoin
Credit rating agency Moody's sounds the alarm on El Salvador's Bitcoin policy
Dogecoin value jumps after Elon Musk tweets it can be used to buy Tesla merchandise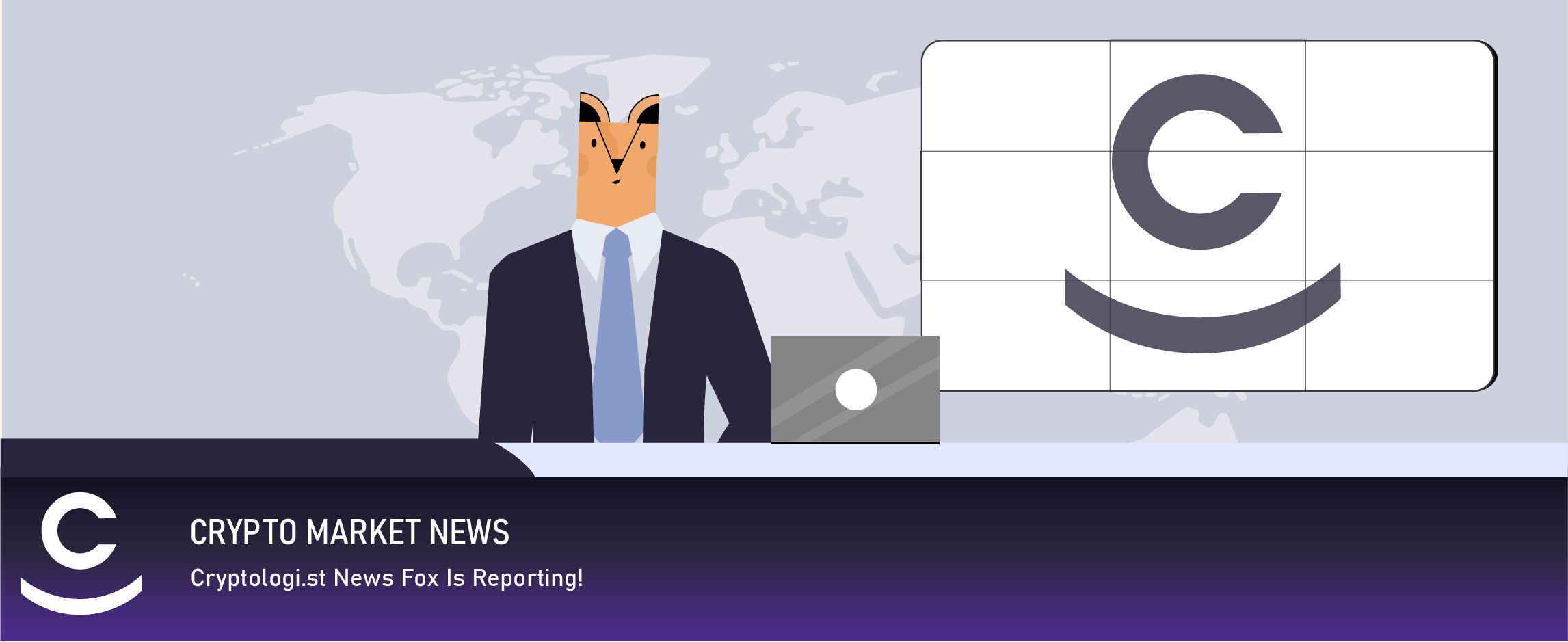 How do you rate this post?
Before You Read
Last week was a hot one for the crypto market. All the buzz indicated that more people, as well as governments, are heading toward cryptocurrencies and a significant pivot into Bitcoin. Over the third week of November, the Bitcoin open price was about $42.50 on Jan 14, 2022. Currently, it is traded at around $42.23, so it's no secret that Bitcoin is going nowhere!
Bitcoin's Future
Crypto derivatives are seeing a lot of "interest" as bitcoin has been busy limboing below the $45,000 mark. However, behind the news stories, a struggle between Bitcoin bulls and bears is raging, according to Glassnode's weekly analysis. Also, despite the markets being ready for a "leverage flush," the data analytics firms state it is unclear which way the price will go in the coming months.
Altcoins' Current Status
Currently, BTC and ETH are up compared to the past week, but altcoins are up more. According to CoinGecko, the price of ADA, the Cardano blockchain's native coin, rose to a daily high of $1.56 on Monday, its highest level since December 27, 2021. Also, Dogecoin gained 17% over the past week!
Let's take a close look at the hot news of the week.
1. Jack Dorsey's Block to Build an Open Bitcoin Mining System
Last Thursday, Jack Dorsey tweeted that the Fintech firm is moving to new technologies like blockchain and developing an open Bitcoin mining system. It came after Dorsey departed Twitter in December to focus on Block, a digital payment company. It should be noted that Dorsey is a strong advocate of Bitcoin, and his passion for cryptocurrency began in 2017 when he started promoting Bitcoin as the king coin.
Block, according to Dorsey, is considering developing a Bitcoin mining system based on custom silicon and open source for individuals and businesses all around the world. Templeton tweeted, "from purchasing to installation, maintenance, to mining, we want to make mining more distributed and efficient in every aspect. Mining captivates our curiosity since it goes well beyond creating new Bitcoin, and we regard it as a long-term requirement for a totally decentralised and permissionless future."
2. US House Panel to Review Crypto's Energy Impact on Environment
A US House Energy and Commerce panel examine Bitcoin's environmental effect, bringing the high energy consumption of cryptocurrencies under closer scrutiny. It is a huge step forward as Congress becomes increasingly interested in cryptocurrencies and related regulations. Environmental groups have been attempting to bring attention to the emissions produced by Bitcoin mining and electricity consumption for a long time.
According to the Cambridge Bitcoin Energy Consumption Index, Bitcoin consumes roughly 137 terawatt-hour every year, which is greater than the electricity needs of several countries like Norway, Ukraine, and others. It is due to the fact that Bitcoin's "proof-of-work" system requires a lot of computational power to mine new currencies. Frank Pallone, the chair of the Energy and Commerce Committee, and Diana DeGette, the chair of the subcommittee, have issued a joint statement, i.e., "In just a few years, cryptocurrency has experienced dramatic growth in popularity. It's time to comprehend and solve the significant energy and environmental impacts it is having on our communities and our planet."
3. Brazil's Hashdex to Launch DeFi ETF—The Sixth Crypto ETF in Brazilian Market
Hashdex, a cryptocurrency asset management company, stated today that it had acquired approval to create the "world's first" DeFi ETF. Hashdex's new CF DeFi Index ETF — which will trade under the ticker DEFI11 — was created in partnership with cryptocurrency index provider CF Benchmarks and will monitor the price of the CF Benchmark's DeFi Modified Composite Index. That index will track a basket of 12 DeFi-related tokens, with Ethereum, Uniswap, AMP, and Curve accounting for more than half of the entire value of the basket. The remaining tokens in the index are AAVE, Maker, Synthetix, Polygon, Compound, Chainlink, The Graph, and Yearn Finance.
4. Intel Set to Reveal 'Energy-Efficient' Bitcoin Mining Chip
According to Tom's Hardware, technology giant Intel is planning to enter the Bitcoin mining market, beginning with unveiling a new Bitcoin mining "Bonanza Mine" chip at this year's International Solid-State Circuits Conference (ISCC) in February. Intel is said to have prepared a presentation for the conference that would detail the new Bonanza Mine chip, which is described as an "ultra-low-voltage energy-efficient Bitcoin mining ASIC." It isn't the first time Intel has delved into cryptography.
In December, GM Raja Koduri told Intel Gaming, "I believe blockchain is a transaction item that is operated much more efficiently than the burning of hardware cycles," adding that this was "something we are working on." According to Tom's Hardware, it's unclear whether Intel will distribute the new chip to the general public or if it will remain under a research project for the time being.
5. Microsoft Frames $69B Activision Blizzard Deal as 'Metaverse' Move
On January 18, Microsoft shook up the video game business by revealing that it would pay $68.7 billion to acquire publisher Activision Blizzard, the firm behind Call of Duty and Warcraft. According to Microsoft, the shift was undertaken in preparation for the Metaverse. Learn about the Metaverse here.
In a release, Microsoft stated that the deal will provide "building blocks for the Metaverse." Satya Nadella, chairman and CEO of Microsoft, said, "Gaming is the most dynamic and interesting area in entertainment across all platforms today," and "Gaming will play a significant role in developing Metaverse platforms."
6. Land Prices Surge on Cardano Metaverse Project Pavia
Pavia, a gaming app, went live on the Cardano network last week, making it the first Metaverse project on the blockchain. On Pavia, 100,000 "land parcels" were minted, each as a unique non-fungible token (NFT) with unique "coordinates." Over 60% of these parcels were pre-sold in October and November 2021, with the remaining parcels set to be sold in the first quarter of 2022. Following a blockchain snapshot in December 2021, NFT landholders received a 25% airdrop of Pavia's native cryptocurrency as in-game cash. Pavia tokens are presently trading for just over 20 cents on MuesliSwap, a Cardano-based exchange with a market cap of over $107 million. Today, Pavia has roughly 8,300 landowners, according to data from MuesliSwap. Customers will be unable to deploy assets over their plots as of Monday.
7. NFT Platform OpenSea Hits Record $3.5B in Monthly Ethereum Volume
So far in January, OpenSea's daily trading volume has surpassed $169 million, with the platform's highest single-day volume of $261 million recorded on January 9. NFTs are cryptographically unique digital tokens that can be used to prove ownership of a wide range of tangible items that can be stored digitally, such as digital collectables, artwork, music, and video game items.
The most popular NFT collection on OpenSea in terms of trading volume is Bored Ape Yacht Club, which has an astounding number of celebrity owners, with 14,306 ETH (almost $47 million in current rates) traded in the last 24 hours. OpenSea launched a $300 million Series C investment round earlier this month, backed by venture capital companies Paradigm and Coatue. The newest round of funding increased the company's worth to $13.3 billion, and the fresh funds would be utilised to develop new products and grow the staff.
8. Rio de Janeiro Eyes Treasury Investment in Crypto and Discounts for Taxes Paid in Bitcoin
According to Brazilian news portal O Globo, Rio de Janeiro Mayor Eduardo Paes has committed to invest 1% of the city's Treasury in cryptocurrency. "We're going to start Cripto Rio and invest 1% of the Treasury in cryptocurrency," Paes reportedly remarked during a conversation with Miami Mayor Francis Suarez during the Rio Innovation Week. According to O Globo, Pedro Paulo, Rio de Janeiro's secretary of farming and planning, and Chico Bulhes, the city's secretary of economic development and innovation, intended to turn the city into a crypto hub. "We're looking into getting a tax break if you pay using Bitcoin," Paulo explained.
9. Credit Rating Agency Moody's Sounds the Alarm on El Salvador's Bitcoin Policy
According to Moody's Investors Service and Bloomberg, El Salvador's dismal sovereign credit outlook is being exacerbated by the country's Bitcoin trades. The government trading in Bitcoin is "very risky," according to Moody's analyst Jaime Reusche, "especially for a government that has struggled with liquidity pressures in the past." President Bukele, who uses his phone to acquire Bitcoin for the country with public funds, has not provided vital details about the country's Bitcoin holdings. However, based on his tweets, he has purchased at least 1,391 Bitcoins thus far. According to Bloomberg figures from earlier this week, El Salvador has lost money as a result of these acquisitions. At an average price of $51,056 per Bitcoin, the country's entire Bitcoin holdings are said to be worth around $71 million. By Wednesday, the value of such holdings had risen to $59 million.
10. Dogecoin Value Jumps after Elon Musk Tweets that Dogecoin Can Be Used to Buy Tesla Merchandise
The value of meme-based cryptocurrency Dogecoin skyrocketed when billionaire Elon Musk sent a five-word tweet. Musk announced on Friday that Dogecoin could be used to purchase Tesla Inc. items. At the time of writing this report on January 20, a single unit of Dogecoin was worth $0.1981. The price has increased by more than 26%. "Tesla merch buyable with Dogecoin," the electric-car maker's Chief Executive Officer said in a tweet. Dogecoin quickly rose to the top of Twitter's popular hashtags. Elon Musk is well-known for using his social media posts to influence the value of Dogecoin. According to data from the Coinbase website, his tweets, one in which he labelled it the "people's crypto," have helped the meme coin soar 5,859 per cent over 2021.
Final remarks
The crypto world experienced another hot week in the first month of the new year. The crypto sector and its unique side stories are gaining popularity so the coming year will be full of surprises. Keep an eye on Cryptologi.st for the most up-to-date weekly news and assessments of the top 1500 currencies and many other reports of the crypto world. We'll keep you posted!
How do you rate this post?