Top Celebrities Joining The Bored Ape Yacht Club
Celebrities have shown an intense interest in the Bored Ape Yacht Club NFT collection.
Eminem, Jimmy Fallon, Stephen Curry, and Snoop Dogg are some celebrities entering the NFT world.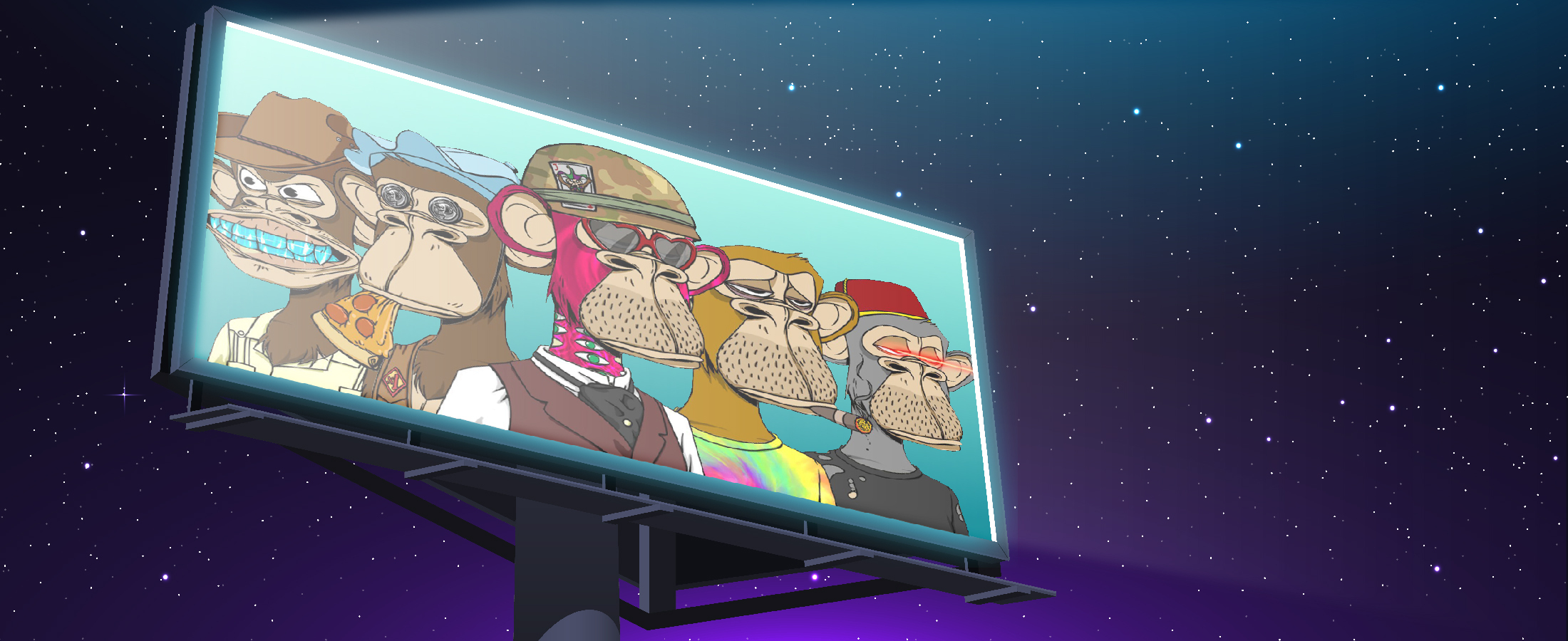 How do you rate this post?
What Is Going on in the Bored Ape Yacht Club?
Bored Ape Yacht Club has found its way to collectors who might even not be familiar with the crypto market. The project was developed by Yuga Labs based on Ethereum. Across three collections, it is worth over $2 billion in secondary trading volume.
According to the Decrypt report, internationally well-known celebrities, including a TV host, two athletes, and two musicians, have bought themselves Bored Ape Yucht NFTs, making the project much more popular.
Only a limited number of Bored Ape Yacht avatars are available, i.e., 10000. These avatars can be used for social media profiles, creative projects, and potentially making a profit out of it due to the rapid increase in its value.
Some Celebrities Holding Bored Ape
Lately, everyone has been drawn to the NFT world like a moth to a flame! It's no secret that celebrities try to get their hands on new hobbies and businesses. Check out below to see the list of stars playing with NFT fire!
Mark Cuban
According to a community resource, The Bored Ape Gazette, billionaire investor, Dallas Mavericks owner, and "Shark Tank" star Mark Cuban received his Bored Ape as a gift in May.
Steve Aoki
DJ Steve Aoki is a big fan of NFTs, both as a collector and creator. Aoki also has eight Bored Ape NFTs and a few Mutant Apes, plus a large number of other NFTs.
KSI
A YouTube star and rapper, KSI quickly stepped into the NFT world as Alice fell into the rabbit hole! In August 2021, he bought his first NFTs, and two days later, he launched a Twitter alt account solely to NFTs, boasting about how much his Bored Ape had appreciated in value.
Shaquille O'Neal
Shaq, the retired four-time NBA champion and prolific ad pitchman, owns an NFT from the spinoff collection, Mutant Ape Yacht Club. He bought it in September 2021, at a relatively modest $14,000 worth of ETH, and best of all, his OpenSea wallet name is "manofdominance."
Eminem
Eminem, a.k.a. Marshall Mathers, is the newest member of the Bored Ape Yacht Club, having purchased his NFT towards the end of December 2021. Surprisingly, his Ape has a lot of similarities to him, including the same style of the cap he wears in real life.
Snoop Dogg
Snoop Dogg is a great NFT collector, yet the Bored Ape Yacht Club was strangely missing from his collection. The rapper jumped right in, partnering with MoonPay to purchase a Bored Ape, as well as a Bored Ape Kennel Club companion and two Mutant Apes, in December.
Justin Bieber
On Jan 29, 2022, international pop sensation Justin Bieber joined in with the Bored Ape #3001, which was sold for 500 ETH ($1.3 million). Crypto influencers like Gmoney and Farokh believe he overpaid, although it's possible Bieber simply liked the look of this Ape with common characteristics!
Jimmy Fallon
"The Tonight Show" host Jimmy Fallon revealed to top-selling NFT artist Beeple that he had "aped into" the collection. Then he disclosed his purchase on November 12: Bored Ape #599. In early November, it was purchased for roughly $224,000 in ETH, and Fallon showed it off to his 51 million Twitter followers by posting, "Permission to come a bored?" He now claims to be looking at Mutant Apes as well.
Concluding Remarks
The market for Non-Fungible Tokens, or NFTs, is expected to maintain its rapid growth trajectory this year. According to the latest news, everyone is being drowned in the NFT world. So, it's critical to keep up with the tide regarding NFTs to make a better investment with high returns. Keep an eye on Cryptologi.st for the most up-to-date news. We'll let you know all the information you need to make confident crypto decisions.
How do you rate this post?