The First NFT Ring On Valentine's Day!
tl;dr
The world's first engagement ring NFT is now available from bluboho. Each NFT is a unique work of art that comes with a sapphire ring from the "To the Stars" collection by bluboho.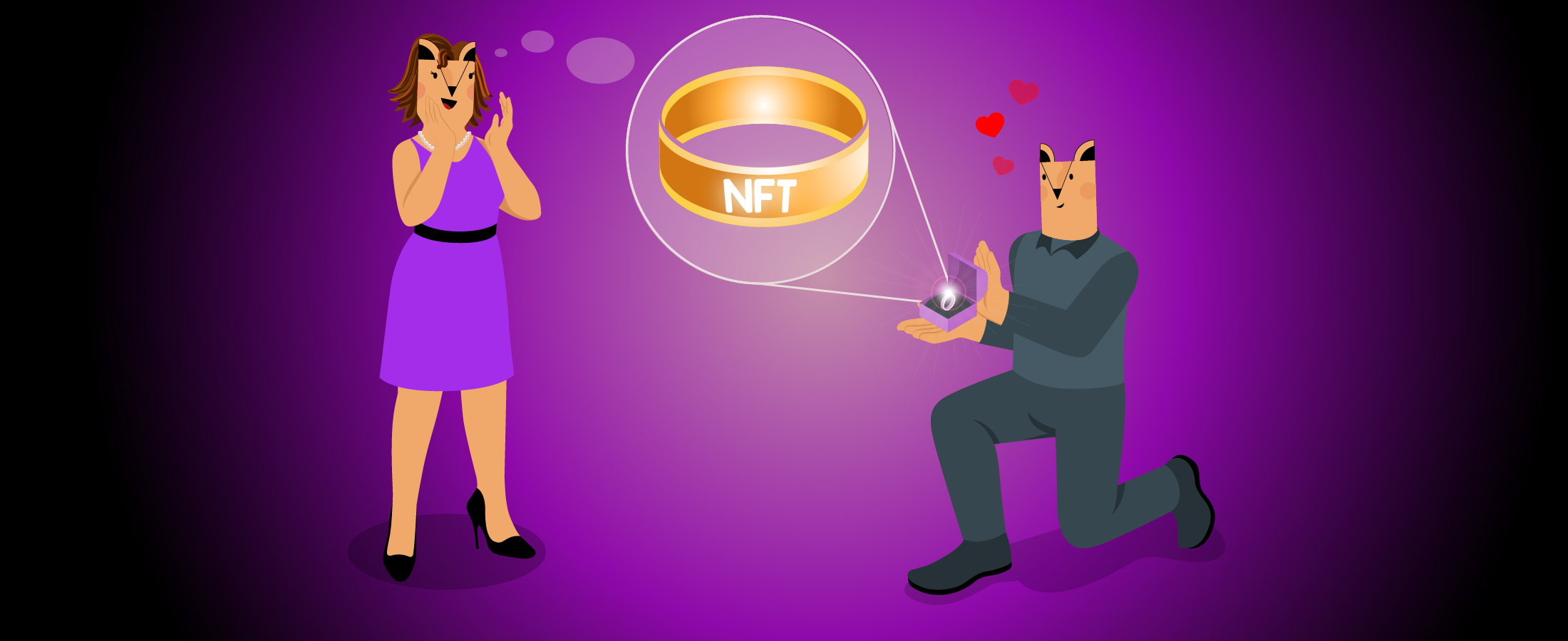 How do you rate this post?
NFT Ring: An Eternal Commitment
Everyone wants their wedding ring to be like no other, and what's more special than an NFT ring? In contrast to traditional wedding rings, which depreciate in value over time, an NFT is projected to increase in value. Blockchain, unlike physical objects, is eternal. In addition, virtual rings are now available on the blockchain, and everyone can see this proof of commitment for good.
The First NFT Ring in The Market
bluboho jewellery shop was created out of a desire to capture special moments. Maggie Aurocco, the bluboho founder, has focused on carrying about small pieces that reflect their most cherished memories, and jewellery has always been one of those symbols. Now bluboho sees these symbols of affection transferred digitally, and the idea of pairing their jewellery with art and having it stamped eternally on the blockchain is incredibly beautiful.
The First NFT Ring Exchanged
Non-Fungible Tokens or NFTs could store everything digital, including drawings, tweets, animated GIFs, music, and even video games. The commemorative stamped artwork on the blockchain would become a component of the first NFT proposal in history since it launches just in time for Valentine's Day, the start of engagement season. Every NFT was created on the Ethereum blockchain and has been carbon offset by Aerial. Rebecca Rose and Peter Kacherginsky exchanged digital tokens as "virtual wedding rings" during their traditional Jewish wedding in the United States.
NFT Rings Are Available in OpenSea!
You can buy these unique pieces of art through OpenSea. While you offer to buy this ring, you will unlock the content in the form of a code that can be used to redeem the matching ring.
Why Is bluboho Important in E-Commerce?
Caring for the environment represents a significant step forward for bluboho, which has grown into an eCommerce and creates wholesale ties in the United States and throughout the world. Furthermore, bluboho's long-term environmental dedication is shown in their donations to 1 percent of the planet, ensuring that 1% of every purchase is returned to Mother Earth.
Summary
As you see, with technological advancement, you can show your love in Valentine Season with even an NFT ring! But wait, this ring is unique, and no one in the world can have it except your fiance. Having a unique NFT ring is a wonderful feeling that a person should be very lucky to have. To be the first one to know about cool NFT projects, you need to check out Cryptologi.st and its latest news!
How do you rate this post?