TempleDAO: Chill Out And Make Money!
#blockchain
#cryptocurrency
#dao
#decentralized
#dex
#education
#defi
#investment
tl;dr
Welcome to the TempleDAO, a money-making temple where you can sleep comfortably far away from volatility and stress and earn stable gains! Enter the Temple of DeFi, stake your desired asset in the Temple and let the automated trading strategy protect your downside. Do you think it's a strange-sounding project? Well, this article will help you understand how to enter this mysterious place and how to use it to make a fortune.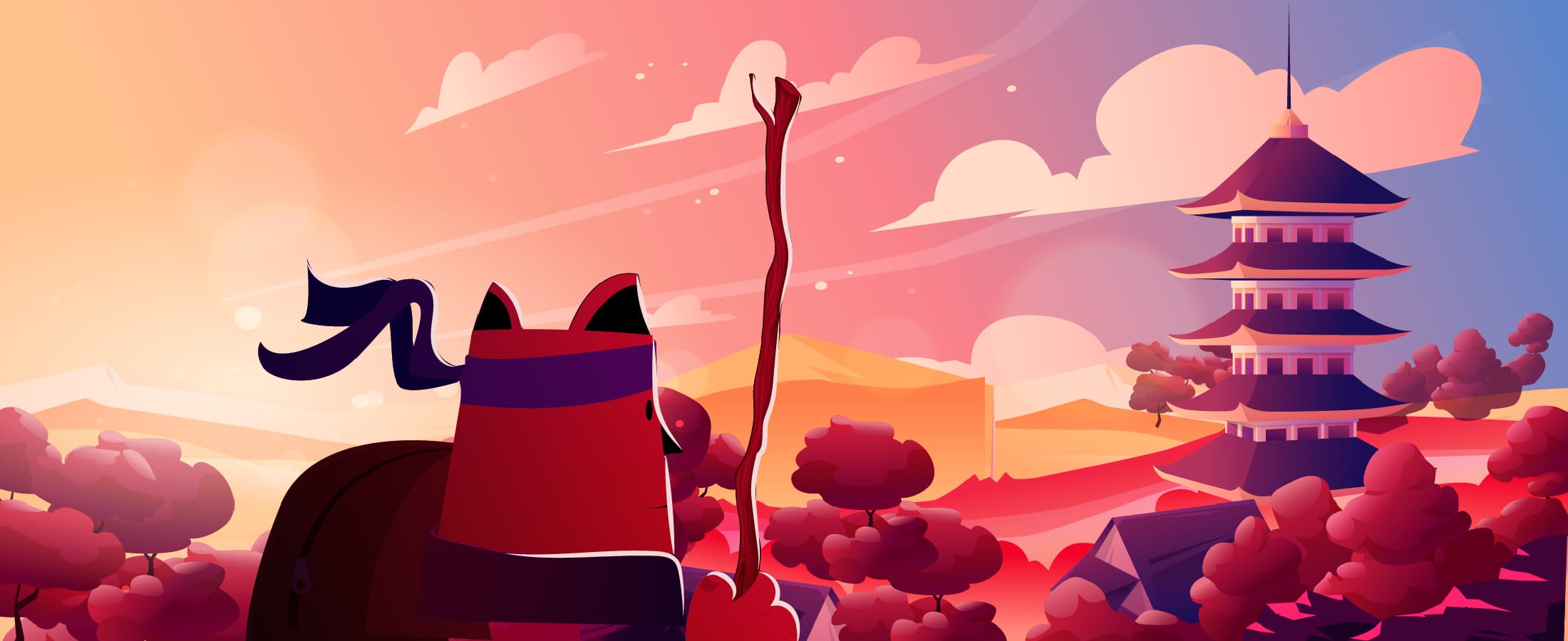 How do you rate this post?
What Is TempleDAO?
Temple is where all the DeFi believers will be able to rest, recuperate, and prepare for their next risk-on trade and experience steady-growing and low-volatility assets, Templars can stake, chill out, and DAOs can innovate their products with gamified Metaverse experiences. In traditional finance, investors will seek to reduce their volatility since it has caused some risks. Therefore, TempleDAO can be your safe haven in a sea of volatility by lowering your stress and helping you earn yield and long term rewards with the help of the TEMPLE token, the first coin in the TempleDAO.
TempleDAO Pillars
According to its whitepaper, TempleDAO is not just a yield-generating staking platform. It's a multi-faceted DeFi investment platform aimed at long-term wealth creation. It comprises three pillars, including DeFi, Metaverse and DAO structure.
Temple DAO DeFi
TampleDAO is a safe and secure place for DeFi users to keep their assets away from volatility and fiat inflation.
TempleDAO introduces tools and infrastructure to DAOs and other projects to help gamify the elements of their products, boosting community engagement.
DAO Structure In TempleDAO
The development of the DAO structure streamlines productivity, talent discovery, and talent retention.
TempleDAO Mechanics
TempleDAO mechanics include safe harvest, safe premium, bonus rewards and temple defend.
Safe Harvest of Rewards and Intrinsic Value in TempleDAO
Safe Harvest of TEMPLE rewards means TEMPLE tokens can only be minted when there is growth in protocol reserves and intrinsic value. Since you need to Sacrifice FRAX for TEMPLE, it calculates how many TEMPLE tokens will be minted (depends on the amount of FRAX that comes into the treasury) without diluting the intrinsic value then mints less than this amount. This process caused Intrinsic Value to grow.
Safe Premium in TempleDAO
Automated market maker (AMM) pump and dump is a rather common issue in DeFi, and the safe premium concept is designed to tackle the AMM pump and dump problem. Having prevented the price from rising too high above intrinsic value, TempleDAO tackled instability in the protocol.
Bonus Rewards in TempleDAO
With TempleDAO, you can buy TEMPLE tokens, stake them and earn staking rewards, including your bonus.
Temple Defend in TempleDAO
Users can stake their tokens with the protocol, buy cheap TEMPLE tokens on the AMM and sell to TempleDAO for profit. We will learn about how it works in the following sections.
TempleDAO (TEMPLE) Token
Being based on an intrinsic value, the TEMPlE token is similar to a haven to help you shelter from crypto market volatility. It is backed by stablecoins and could be staked in exchange for yield. you can buy it in two ways
1: using an AMM
2: Using the Temple Dapp
When you buy it from the Temple, the price is pegged to 3-6x intrinsic value.
When you buy it from DEX AMM, the AMM offers it at the market price.
So what's the difference? Check out the answer to this question in the next part.
How Does TEMPLE Work?
Instead of having liquidity go to AMM, people can purchase the token from TempleDAO. In this situation, the protocol has the ownership of the liquidity. As a result, all the tokens being purchased can be invested. The price could go up in AMM and have a deep drop, but in TempleDAO, the value will be allocated to the stakeholders to create long-term incentives. Moreover, by buying TEMPLE tokens from TempleDAO, we don't see significant price fluctuations. Therefore, when the AMM goes above the TempleDAO, you can buy it in TempleDAO and sell it in AMM.
Where Can TempleDAO Be Traded?
Unisawp (v2) is the only exchange where you can trade TEMPLE tokens. But first, you need to purchase FRAX and then buy TEMPLE.
Financial Analysis of TEMPLE Token
According to the data provided on Coingecko.com, on Apr 11, 2022, the current price of the TEMPLE token is $0.66, and it is the 561st largest cryptocurrency by market cap. It has a circulating supply of 98 Million TEMPLE coins and a total supply of 265 Million. Similar to other cryptocurrencies, the TEMPLE token has experienced some ups and downs in price and on Dec 23, 2021, it touched its highest price and was traded at $3.35. After two months, though, the token dropped in price and was traded at 0.60 on Jan 27, 2022. As a whole, the token has increased by %2 in value within 30days. If you are a crypto investor and want to know how much the price of the TEMPLE token will go up, keep reading.
Disclaimer: Don't take this as financial advice. You need to DYOR (Do Your Own Research) before investment.
TEMPLE Token Price Prediction For 2022
According to the cryptoprediction.com and recent analysis data of TEMPLE, experts predict that the price of TEMPLE can rise and reach the average price of $0.73 by the end of 2022.
TEMPLE Token Price Prediction For 2023
The price of TempleDAO's TEMPLE token is forecasted to reach the lowest possible level of $0.99 in 2023. The TEMPLE price could reach a maximum possible level of $1.76 with the average forecast price of $1.47.
TEMPLE Token Price Prediction For 2024
By 2024, the TEMPLE token is expected to be worth a maximum level of $1.78, with an average trading price of $1.44.
TEMPLE Token Price Prediction For 2025
The average price of TempleDAO might go to $1.59 by the end of 2025, and it can be traded around a maximum value of $1.99, with a minimum expected price of $1.35.
Disclaimer: Don't take this as financial advice. You need to DYOR (Do Your Own Research) before investment.
A Word To The Wise!
All in all, taking every step toward crypto investing comes with some risks, and before making any investment decisions, you should study, study and study! What we do at Cryptologi.st is to provide you with educational articles and analyses of top crypto projects and aid you to stay on top of your game. But bear in mind that we are here to help learn, and we are no financial advisors whatsoever!
How do you rate this post?