SuperRare NFT Marketplace: Aesthetic-Only Zone!
tl;dr
SuperRare NFT marketplace is a quality-over-quantity platform which puts artists first and pushes back low-quality NFTs from its network. Founded in 2018, SuperRare started with a centralised model first, i.e., artists would've needed to be approved by team members before being able to create NFTs. However, this model changed in 2021 with the introduction of SuperRare DAO and its governance cryptocurrency, the RARE token. Keep reading to learn why SuperRare could be your new favourite NFT marketplace!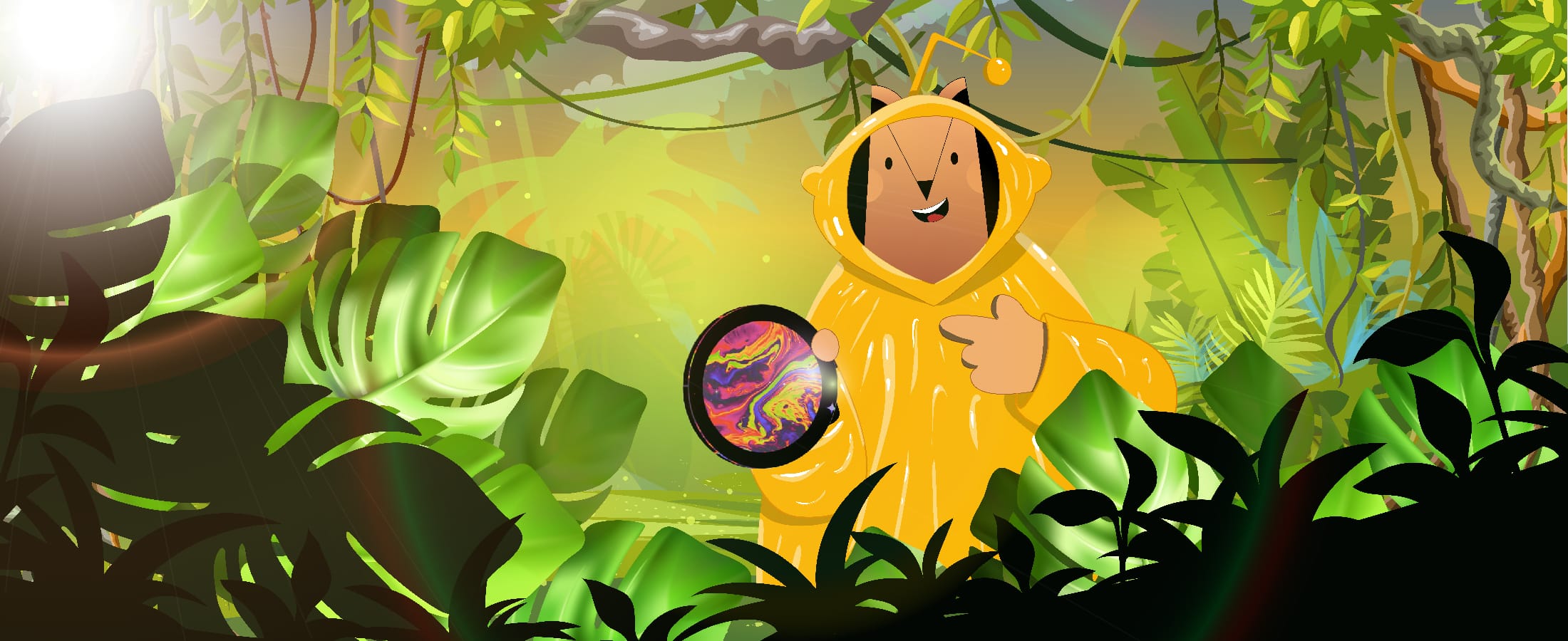 How do you rate this post?
What Is SuperRare NFT?
SuperRare NFT is an exclusive NFT marketplace for buying and selling digital artworks produced by artists and creators. This platform is a digital-artwork-only marketplace, meaning it doesn't generally list other forms of NFT assets like gaming assets and music. SuperRare NFT Marketplace prioritises quality over quantity and has listed content from a broad spectrum of styles, ranging from hyper-realistic illustrations to surreal and abstract art. Some of the SuperRare platform's investors are Mark Cuban, Samsung Next and Naval Ravikant.
What Makes SuperRare NFT Unique?
SuperRare is one of the few platforms to appreciate artists' efforts. It does so by pushing back the riptide of low-quality NFT drops and offerings and provides collectors with a curated assembly of high-quality artworks. Also, artists receive a 10% royalty fee for every P2P sale of their NFT, which offers artists passive income, no matter how many times the NFT has changed hands. SuperRare also has many significant NFT drops, including an auction in 2021 from TIME Magazine. The auction ended up selling three magazine covers and NFTs and had a $2 million sale of an NFT partnership with musician Don Diablo, "DΞSTINATION HΞXAGONIA". Curating and overseeing a decentralised, scaled art platform shouldn't be a task done by a single team. Artists deserve support, and currently, the NFT art ecosystem is pretty fragmented in terms of arts. SuperRare addressed this issue by introducing SuperRare Spaces.
SuperRare Spaces in SuperRare NFT
SuperRare spaces are storefronts in the SuperRare network operating independently and without relying on SuperRare's core members. Instead, decisions regarding SuperRare Spaces are made by the SuperRare DAO (holders of SuperRare) and executed by the Governance Council. SuperRare Spaces were created to provide a more diversified art ecosystem not following SuperRare's initial artist vetting process. Instead, this platform lists any artwork that the community agrees on.
Minting on SuperRare NFT Marketplace
The SuperRare NFT platform utilises the Ethereum blockchain to verify, mint, send and receive NFTs. Like similar NFT art platforms, SuperRare NFT uses a time auction model for selling NFTs. On the initial sale of artworks, AKA "mint sale", the artist receives 85% of the sale cost, and SuperRare takes 15% of it as a commission fee.
SuperRare NFT Marketplace's DAO
SuperRare was founded in 2018 and started as a high-end exclusive art gallery, only listing art from prominent artists approved by SuperRare's core team. However, in 2021, this centralised model was changed with SuperRare becoming a DAO and introducing the RARE token to further decentralise the platform. SuperRare DAO has no executive leadership; it only has a seven-person governance council that keeps an eye on the Community Treasury via a 4-of-6 multi-signature wallet. These signers cannot allocate treasury funds; they are only executors for decisions approved on the DAO and oversee the security and safety of the assets controlled by the SuperRare DAO.
The signers for the Governance Council are:
SuperRare NFT's RARE Token Utility
RARE is an ERC-20 standard token on Ethereum. Shortly after introducing the RARE token in 2021, SuperRare airdropped its newly released token as a reward to users who have been contributing to the marketplace regardless of the financial value of their NFT sales.
SuperRare NFT Financial Analysis and Tokenomics
The RARE token has a market cap of $27 million and sits on the #565th rank of the market cap rankings. SuperRare NFT token has a liquidity score of 42%, meaning it could be a difficult sell during bear markets. RARE tokens have a max supply of 1 billion, of which 15% is in circulation (around 145 million RARE tokens).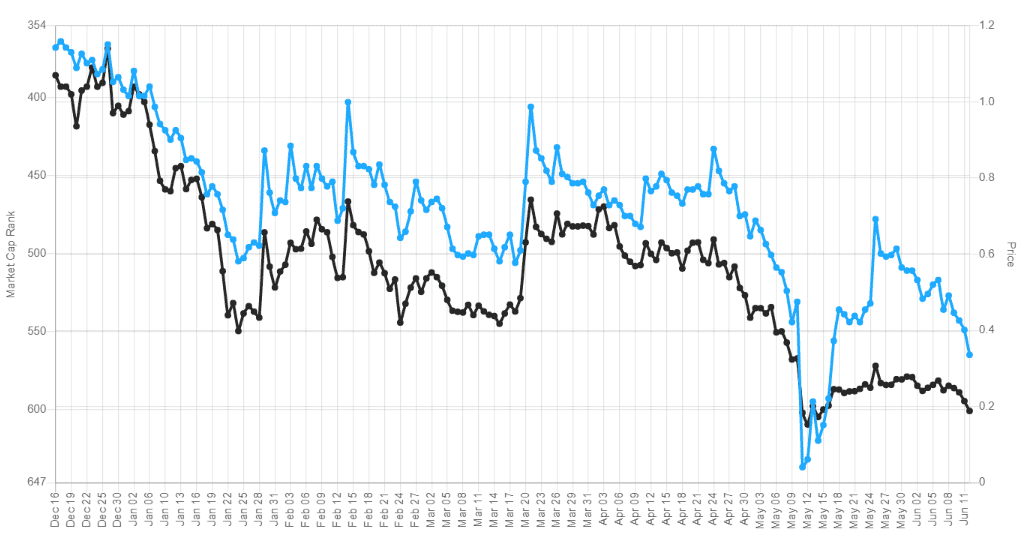 Disclaimer: Don't take this article as financial advice. You need to DYOR (Do Your Own Research) before investment.
SuperRare NFT Price Prediction
RARE token's current price revolves around $0.16, which is down by 95.5% from its all-time high of $3.64 (on Oct 11,2021). It is higher than its all-time low of $0.14 by 14.3% on May 12, 2022, AKA the month of the infamous bear market. SuperRare NFT token's trading volume in the past 24 hours at the time of writing this post (June 6, 2022) has been $3 million.
SuperRare NFT Price Prediction For 2022
According to reports by Priceprediction.net, the RARE token's average price throughout 2022 would be $0.24. SuperRare NFTs native token is expected to cost at least $0.23 and can be traded at $0.25 this year.
SuperRare NFT Price Prediction For 2023
It is estimated that the SuperRare NFT token will be traded at a minimum of $0.32 in 2023. Its maximum price is expected to be $0.39, and the average trading price may be $0.33 in 2023.
SuperRare NFT Price Prediction For 2024
Crypto experts predict that the RARE token price will be $0.47 at a minimum in 2024. The price can peak at $0.57, and the average trading price of the SuperRare NFT token is expected to be $0.49.
SuperRare NFT Price Prediction For 2025
The RARE token is expected to be traded at a minimum price of $0.70 throughout 2025. Optimistically, the price can reach a maximum of $0.82, with the average trading price being $0.72 in 2025.
SuperRare NFT Popularity
The first half of 2022 hasn't been so kind to the crypto market. However, it seems it hasn't been much of an obstacle for some cryptocurrencies' popularity, including SuperRare NFT's RARE token, which has been on the market for less than a year! Over the past six months, SuperRare's popularity has increased by 45% on Twitter and 17% on Subreddit subscribers. However, it saw a downward trend on Telegram, going down by 56% during the same period.
Final Thoughts on SuperRare NFT Marketplace
SuperRare NFT marketplace is one of the few platforms to give artists what they deserve as it is a place to push back low-quality NFT content, which takes the spotlight from the actual artists. Considering that the NFTsphere is still in its infancy and has a long way to go before it can reach its full potential, SuperRare's governance token, RARE, has performed quite well, although it is less than one year old. Moreover, the transition from SuperRare 1.0 to SuperRare 2.0 and introducing a decentralised model for the ecosystem further proved that the team actually cares about the artists and what NFTs were meant to be. At Cryptologi.st, we help you hunt down projects like this by providing a free screening tool, loads of project reviews, and a watchlist so you can keep an eye on your favourite projects after doing your own research.
How do you rate this post?