Spell Token Price: Is It Worth Investing In?
#investment
#defi
#dex
#cryptocurrency
#spell
tl;dr
If you are looking for DeFi crypto lending platforms, here is the Abracadabra.money project that takes interest-bearing tokens as collateral to borrow MIM (Magic Internet Money), a USD-pegged stablecoin. This article will tell you how to borrow MIM, what to expect from Abracadabra .money platform, and if Spell token price is good for investment. Follow me!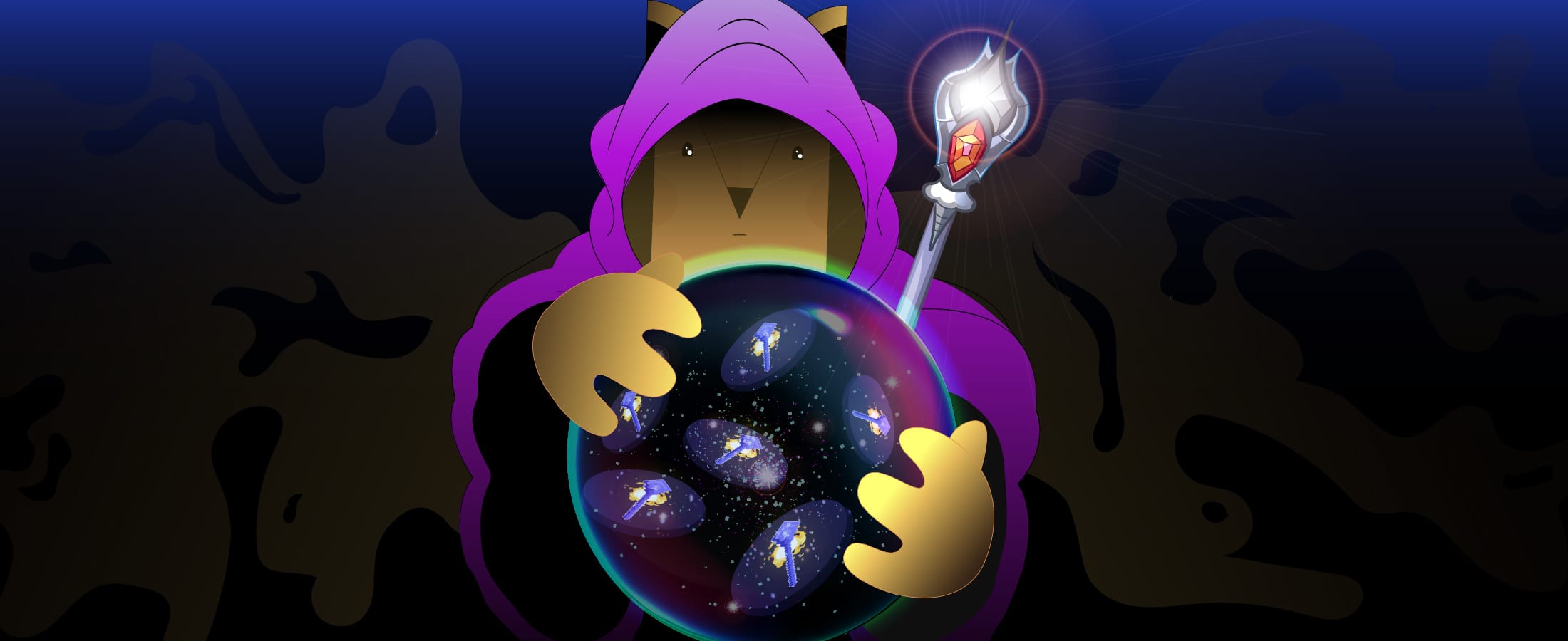 How do you rate this post?
Spell Token Price and Abracadabra.Money Platform
Before learning about Spell token price and tokenomics, we need to get to know the platform creating it. Abracadabra is a decentralised lending platform that enables its users to use their interest-bearing position by borrowing against it, i.e., the users can borrow MIM (Magic Internet Money) by using their ibTKNs, such as yvYFI, yvUSDC, yvUSDT, xSushi, etc., as collateral. They can use the borrowed stablecoins as collateral again to borrow more stablecoins. Creating this loop lets the Abracadabra platform offer cryptocurrency pairs that other DEXs cannot support. The lending technology that Abracadabra uses is Kashi, firstly used by SushiSwap, which provides isolated lending markets to enable users to tune their risk tolerance based on the collateral they pick.
Spell Token Price and Tokenomics
Abracadabra provides three main tokens as follows:
SPELL: a native token of the platform, used for incentivisation
sSPELL: the token earned by staking SPELL tokens and will be used for fee-sharing and governance
MIM: a USD-pegged stablecoin
SPELL is the native token of the Abracadabra.money platform, mainly used for staking. By staking SPELL tokens, users receive sSPELL tokens as rewards. SPELL token is also used for governance, i.e., the holders get to vote for the changes in the platform and claim interest streams generated through lending MIM.
Total Supply: 210,000,000,000 SPELL tokens (the initial supply is halved by burning)
Global Farming Incentives: 63% (132.3B SPELL tokens)
Team allocation with a 4-Year Vesting Schedule: 30% (63.0B SPELL tokens):
Initial DEX Offering: 7% (14.7B SPELL tokens)
To learn more about sSPELL and MIM, check here.
Spell Token Price and Staking
The Abracadabra users can benefit from the staking and fee-sharing mechanism in two ways as follows:
sSPELL: staking SPELL tokens to earn more SPELL
mSPELL: staking SPELL tokens to earn stablecoin income via MIM
Spell Token Price: Future Potential
Spell token price owes its growth potential to creating value out of idle assets. As DeFi expands, the need to find more practical uses for the DeFi tokens will rise beyond this platform's functionalities. SPELL token experienced controversy in 2022 when the Frog Consortium, where Abracadabra.money is a partner, witnessed a huge sell-off. The token was highly affected by the bear market in January, but it managed to partly recover by the end of March. To be regarded viable investment, the SPELL token must continue growing toward being one of the top 100 cryptocurrencies.
Spell Token Price and Financial Analysis
Currently, SPELL is held in over 35,000 wallets, which have created a total of over 913,000 transactions. Today, on Jun 26, 2022, the Spell token price is $0.000961240679 with a 24-hour trading volume of $23,859,441. In the recent 24 hours, the Spell token price has been up 13.3%. Its circulating supply is 94 Billion SPELL tokens, and its total supply is 196 Billion, and it holds the market cap rank of #275 among all crypto projects. Currently, Bitget is one of the active exchanges to trade SPELL.
Spell Token Price, ROI, and Liquidity Score
Today, Spell token price is 97.3% lower than its all-time high of $0.03506357 on Nov 02, 2021. However, its price is 221.4% higher than its all-time low of $0.00029812 on Aug 05, 2021. Spell token's one-year ROI indicates 148% growth, which is a positive outcome in the current bear market. However, this growth has been way lower than the similar projects, which have had 3,981% growth in ROI, and the top 1500 projects with 1,373% growth. SPELL's current liquidity score is 53%, which is close to the market's average. Projects with lower liquidity scores tend to involve more risks and have smaller chances of getting sold in bearish markets.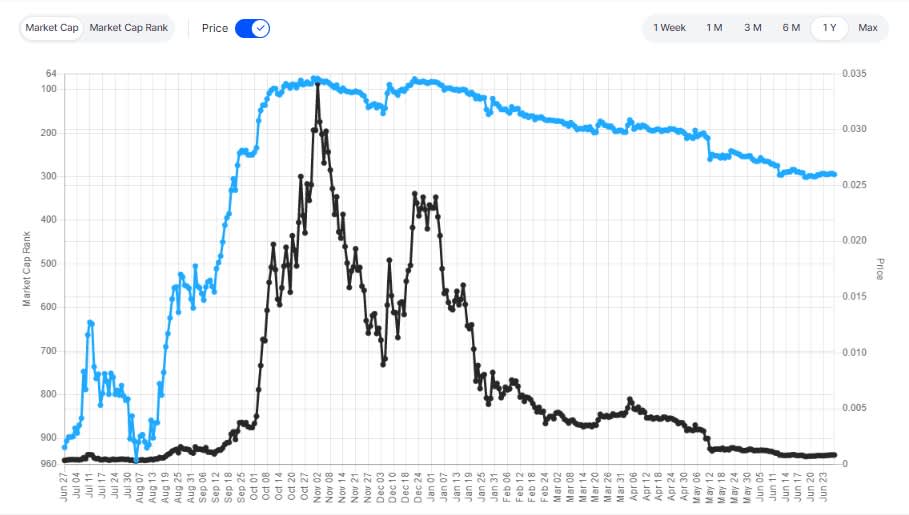 Disclaimer: Don't take this article as financial advice. You need to DYOR (Do Your Own Research) before investment.
Spell Token Price Prediction
Cryptologi.st does not provide trade signals but gathers predictions from various resources, including Priceprediction.net, to let you know how the crypto experts think of the Spell token price in the coming years. Nothing stays the same, especially in a volatile market like crypto, and political, financial, and social changes result in great upheavals in the crypto market. So, you need to DYOR (do your own research) and stay updated.
Spell Token Price Prediction for 2022
Crypto analysts predict that the average trading price for SPELL tokens will revolve around $0.002 in 2022.
Spell Token Price Prediction for 2023
Predictions indicate that the average trading price of each Spell token can reach $0.003 throughout 2023.
Spell Token Price Prediction for 2024
In 2024, the average Spell token price will be $0.004, with a maximum price of $0.005.
Spell Token Price Prediction for 2025
Experts predict that, on average, the Spell token price can hit $0.006. The maximum price of SPELL tokens can reach $0.007 in 2025.
Considering The Spell Token Price: Is It A Smart Investment?
Whether Spell token price is good for you is a question you need to answer, as nobody knows your financial situation and preferences better than you. However, Spell token's ROI and liquidity score has been acceptable in this falling market, and the predictions indicate a better future for it. Remember that the lower the ROI and liquidity score, the riskier the project. While waiting for the bull run to come, we need to stay up-to-date by reading the hot crypto news and project reviews, evaluating various projects using free screening tools, and monitoring the changes by having projects on our watchlist to take a closer look at them. Meanwhile, keep calm and have a tour of the Cryptologi.st website.
How do you rate this post?