SOLVE Coin Price Prediction 2023, 2025, and 2030. Is Solve crypto A Good Investment?
tl;dr
In this article, we'll give you the latest SOLVE coin price predictions for 2023, 2025, and 2030. We'll cover everything from how SOLVE is different from other cryptocurrencies in terms of tackling native Blockchain difficulties, to SOLVE price predictions for the next ten years. Stay with us to get all the latest on this exciting currency!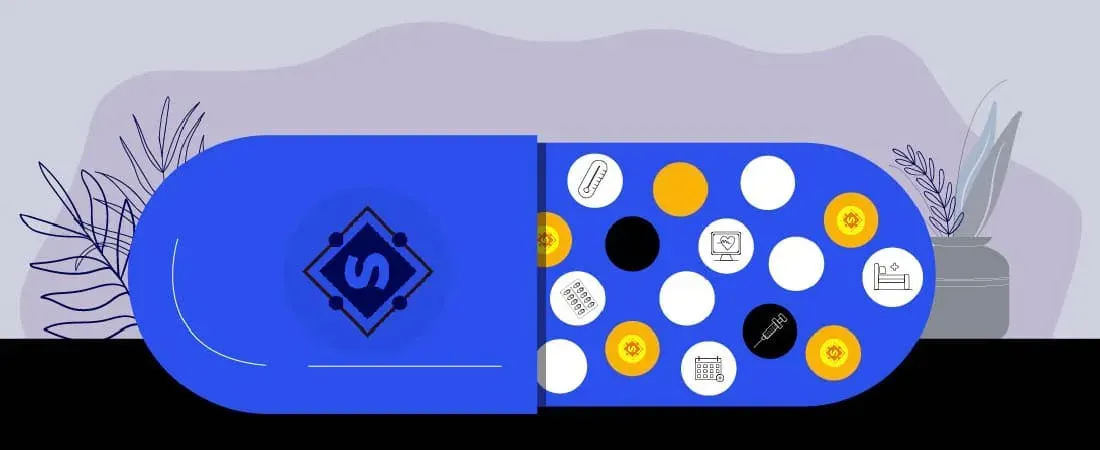 How do you rate this post?
What is Solve Care?
Solve Care Foundation is a decentralized technology that helps health care and benefits programs operate better.
This technology has been designed for all stakeholders, i.e., employees, individuals, doctors, and insurers.
Solve Care uses two coins or tokens for its functionality, known as Solve token and Care Coin.
Solve token is created on the Ethereum blockchain and is the only token used on Solve Care platform.
With Solve Care, all individuals, including consumers, insurers, and service providers will enjoy improved healthcare access. Additionally, Solve Care platform is established to improve security.
SOLVE Tokens Vs. Care Coin
Solve token is used for wallet subscription and card subscription and care administration network payments.
Care Coin is designed for transparent, accurate, and verifiable payment of healthcare services between care administration network members.
Although Cair Cone cannot be traded on exchanges, it is backed by reserves of the currency it is pegged.
Read more: Retreeb price prediction 2023, 2025 and 2030
Solve Care Key Features
Solve Care is a decentralized platform on blockchain linking us to healthcare payment services. Solve Care platform works with client organizations.
Solve token is an efficient currency with which you can pay for care administration network fees, and establish Care.
Wallets, and purchase Care.Cards. Solve Care is a distributed ledger that reduces costs and streamlines payments.
It is also used for proceeding fees and marketplace payments by care networkers. Solve Care helps individual or family groups maintain and share their health records, make payments, and compare and maximize benefits by providing a significant number of discounts.
Solve Care GTHE
Solve Care launched the Global Telehealth Exchange (GTHE) network for India, and it is rapidly expanding around the world.
Using GTHE, patients can now consult with doctors or specialists anywhere in the world. Solve Care has been nominated in the 'Blockchain Life Awards' as the Best Blockchain Implementation Company.
Solve Care Platform Functionality
Solve Care platform is created with effective components. All of these applications are in Solve Care's ecosystem and Solve tokens are the only thing that we need.
Care Wallet: A personalized healthcare application for patients and providers consisting of Care.Cards that are used for matching and preparing providers' specific requirements. Wallets automatically keep you and others in sync with Care Coin With this token, you can do all the transactions and pay the fees. Care Coin is not for public trading and it is used by insurance companies.
Care Vault: is designed to manage the data and find the significant resources for increasing our health care.
Care Protocol: within the platform, Care Protocol connects the cards, and wallets are connected.
Read more: Dogelon Mars Price Prediction 2023, 2025 And 2030
Price History
Solve coin has a circulation supply of 433,324,962.51 Solve and a max supply of 1,000,000,000. It ranks #599, and its market cap is $57M.
Solve ROI has been 19% over the last year and 10% during the previous week. Solve exceeded the 'Healthcare' category, which had 6% growth over the past year.
Solve coin hit its all-time high of $0.5147 on June 5, 2019, and its all-time low (ATL) was $0.041 on March 6, 2021.
Solve coin Financial analysis
Solve coin Investors
Solve coin technology was created in 2017 with almost 100 team members worldwide consisting of the most talented and professional leaders and advisor board and employees.
Pradeep Geol, who has over 30 years of experience as CEO, COO, and CIO, is the CEO at Solve Care.
Ian Plenderleith works as the CFO at Solve Care foundation and Vadym Vorobiov holds the position of CTO at Solve Care.
Solve coin Popularity Growth
Obviously, the impression is an essential factor in marketing a particular coin. The more popularity you achieve on social media, the more quality score you will get and the higher your rank will be.
According to our data Solve coin's popularity on social media increased over the last five months, with 38% growth on Twitter and 89% growth on Reddit.
Read more: XYO Price Prediction 2025 And 2030: Is XYO A Good Investment?
SOLVE coin price prediction 2023
The future price of SOLVE Token (SolveCare) (SOLVE) is difficult to predict, as there are divergent opinions among experts.
WalletInvestor expects a downturn towards $0.011128, while TradingBeast predicts a price of around $0 by the end of 2023.
Other experts, from PricePrediction.net, are more optimistic, predicting a price of upwards of $0.044049 by December.
SOLVE coin price prediction 2025
Investing in SOLVE Token (SolveCare) is not a good idea, according to TradingBeast's prediction for 2023.
The price of the token is expected to fall to $0, making it a poor investment option. WalletInvestor forecasts a price drop to $0.010201, and PricePrediction.net agrees with a predicted price fall down to $0.004173.
The vast majority of analysts are still predicting positive prices for SOLVE Token (SolveCare) in 2024, with some estimates reaching as high as $0.033849-$0.03408 (WalletInvestor, PricePrediction.net).
However, not all predictions are quite so rosy - TradingBeast cites the possibility of the price reaching $0 by December 2024.
Regardless of where the exact numbers lie, it seems that most experts are agreed that SOLVE Token still has good potential in the long term.
SOLVE coin price prediction 20230
WalletInvestor has a negative outlook for the 2025 SOLVE Token (SolveCare) price prediction, valuing SOLVE Token (SolveCare) at $0.019706 by the end of 2025.
TradingBeast agrees with a negative forecast and predicts, in turn, $0 for the same period. On the other hand, some experts are more optimistic — their SOLVE Token (SolveCare) price prediction for December of this year is just $0.043354.
When it comes to long-term price predictions for SOLVE Token (SolveCare), experts are divided.
PricePrediction.net believes that the price will continue to decline, reaching $0.006955 by 2030.
In contrast, TradingBeast predicts a slight rebound, with the price reaching $0. However, WalletInvestor remains optimistic, predicting that the price will reach $0.039876 by 2030.
Is Solve coin A Good Investment?
Solve coin is a global healthcare company that has made great strides recently. Due to population growth, the use of healthcare requirements is rising, and we need to take more advantage of technology in medicine.
It is no secret that 2020 started with the pandemic and has impacted people's lives and the economy.
In these challenging times, Solve Care Foundation has opened up many opportunities and has helped many people get rid of Covid-19. Because of the pandemic and health problems, more health organizations joined Solve Care.
All in all, the one who can provide you with the best financial advice is you since you are fully aware of your financial status and preferences.
At Cryptologi.st, we facilitate your decision-making process by providing reliable information about the hottest coins you are looking for. Don't miss the opportunity to be an educated investor.
How do you rate this post?