Solana, the 'Ethereum-Killer,' Loses Its Glamour
tl;dr
In 2021, Solana was the crypto world's sweetheart. However, a succession of recent events has put doubt on that position. Stolen $320 million and blockchain congestion are only two of the issues that have caused Solana's lustre to fade!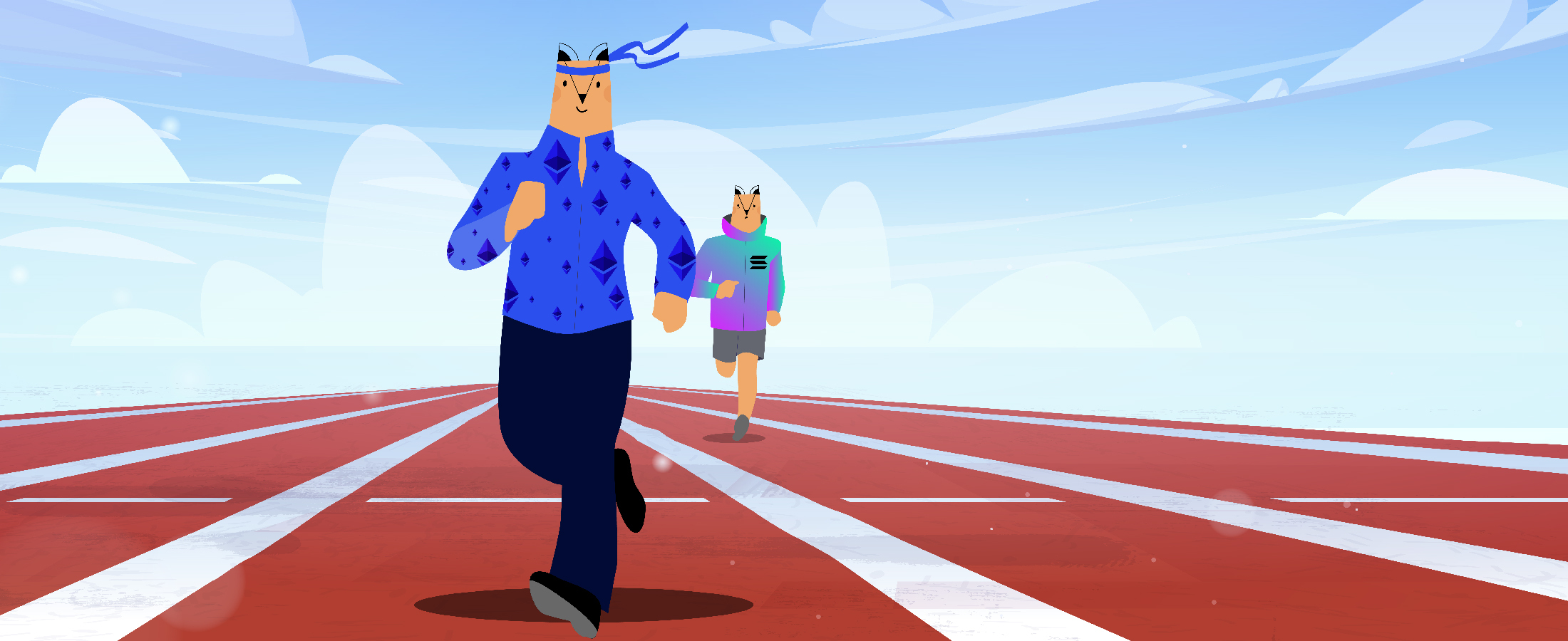 How do you rate this post?
Solana The Most Famous Ethereum Killer
Several so-called "Ethereum killers" have emerged in the recent year, but the most famous of these has been Solana, a blockchain that promises to give the benefits of Ethereum at a fraction of the cost. Solana's meteoric surge into the top 10 coins has been fueled by its cutting-edge technology and the attention of certain celebrities like FTX founder Sam Bankman-Fried and others.
Solana Runs Into Serious Issues!
Solana's lustre has begun to fade recently, as the new blockchain has been hit by plenty of problems. This week was the most recent crisis in this blockchain when a hacker took advantage of Wormhole, a cross-chain bridge, and made off with $320 million in wrapped Ethereum. According to a forensic study by Paradigm experts, the attack was caused by a weakness in Solana's Wormhole interface.
What Happened to the Stolen Money?
Jump Crypto, a Chicago investment firm, chipped in and donated enough ETH to offset the stolen funds, smoothing out the situation. Jump's surprise helped to calm markets after Solana's SOL token plummeted as a result of the attack. Still, it highlighted another issue with the blockchain: venture capitalists' excessive engagement in the project.
What Other Problems Does Solana Blockchain Face?
Solana's blockchain is also experiencing congestion. Traders have recently complained that Solana has gotten sluggish as the chain has become overburdened with spam and bots. It is a common criticism in the crypto industry, but it's odd in this situation because Solana's supporters frequently boast about its quickness!
At long Last
The Crypto world is full of surprises! A while ago, Solana was known as an Ethereum killer, but today it seems to be under question for the reasons discussed above. You need to keep yourself updated with daily news to not lag behind the stories. At Cryptologi.st, we facilitate your access to the latest news, analysis of top 1500 coins, and educational courses. Just stay tuned, and don't miss out on the news!
How do you rate this post?