Snowbank DAO: A Decentralised Reserve Currency Protocol
tl;dr
Snowbank DAO is a DAO on Avalanche Network and acts as a decentralised reserve currency protocol. Snowbank Coin (SB) is the DAO's native cryptocurrency and is backed by Magic Internet Money (MIM) in a 1:1 ratio. Snowbank DAO is trying to detach the crypto industry from the traditional finance world. Keep reading to realise how and see if it's a good investment for you!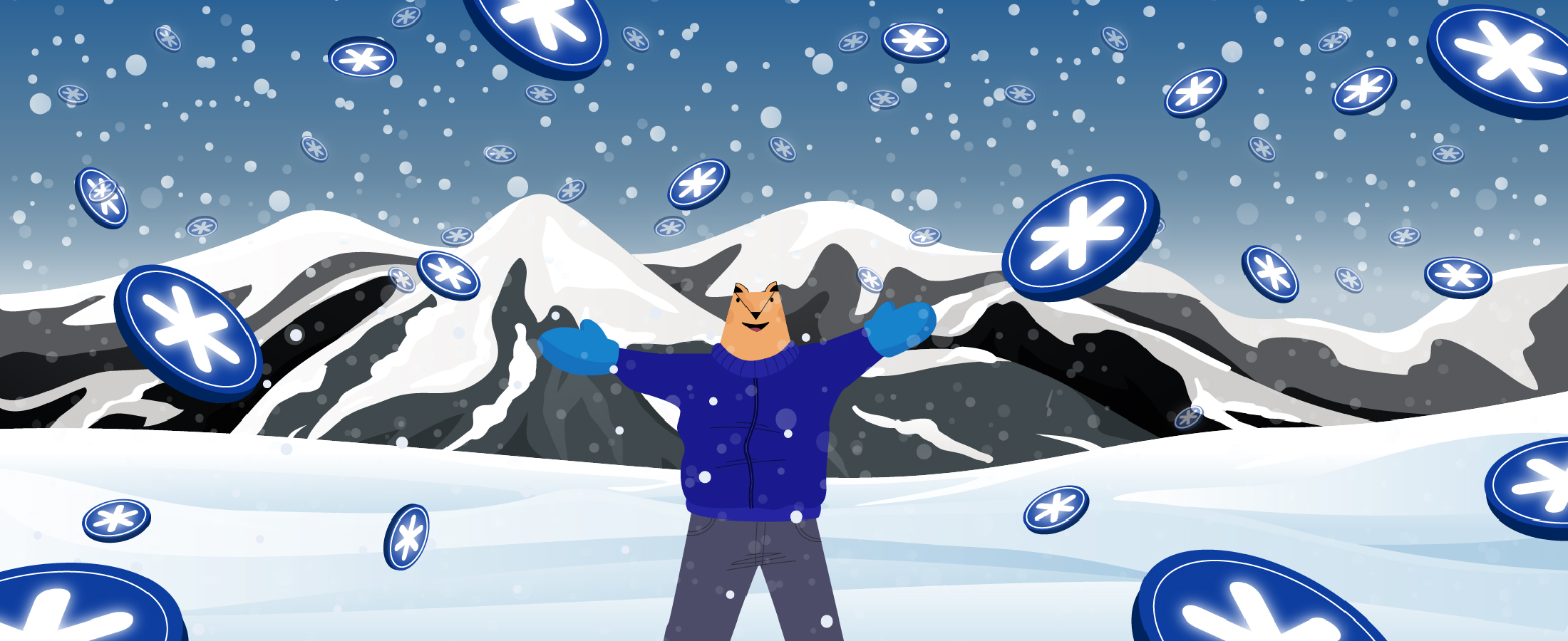 How do you rate this post?
What Is Snowbank DAO?
Snowbank DAO is a decentralised reserve currency protocol with the Snowbank Coin (SB) being its native cryptocurrency. The DAO is developed on the Avalanche Network. Snowbank DAO treasury contains Snowbank Coins, backed by a basket of assets, such as Magic Internet Money (MIM), SB-AVAX LP Tokens, and more. This feature gives Snowbank Coins an intrinsic value that cannot fall below. Moreover, Snowbank DAO introduces economic and game-theoretic dynamics into the market through staking and minting.
What Is Snowbank DAO's Main Goal?
Snowbank DAO defined its goal as developing a policy-controlled currency system on the Avalanche Network, in which the DAO controls the behaviour of the Snowbank Coin at a high level. The developers of Snowbank DAO claim that this system has a long-term potential to be used in optimising for stability and consistency, which in return can lead to the Snowbank Coin function as a global unit-of-account and medium-of-exchange currency. The team is focused on optimising the system for growth and wealth creation in the short term. Snowbank DAO is working to enable the crypto industry to detach from the traditional finance world through achieving price flatness for a basket of goods without using fiat currencies.
How Does Snowbank DAO Work?
Looking from a high level, Snowbank DAO comprises a treasury managed by its protocol, protocol-owned liquidity, the bond mechanism (minting), and high staking rewards.
Bonding in the "Mint" page generates profit for the protocol. After that, the Snowbank DAO's treasury uses the profit to mint Snowbank Coin, which will be distributed to stakers. The protocol uses LP bonds to accumulate liquidity to ensure the stability of the system.
How to Participate In Snowbank DAO?
Snowbank DAO allows people to participate in the DAO in two main ways: staking and minting. To participate as a staker, you need to stake Snowbank Coins into the DAO, and in return, you will be rewarded with more Snowbank Coins. Also, minters provide LP tokens or Magic Internet Money tokens (MIM) and will receive discounted Snowbank Coins after a fixed vesting period.
How Can Stakers Benefit from Snowbank DAO?
The primary source of benefit for stakers in Snowbank DAO is supply growth. The protocol mints new Snowbank Coins from the DAO's treasury and distribute most of them to the stakers. Therefore, stakers' benefits come from their auto-compounding balances. With price exposure in mind, if the increase in token balance outpaces the potential inflation, stakers would make a profit.
How Can Minters Benefit from Snowbank DAO?
Price consistency is the primary source of benefit for minters in Snowbank DAO. Minters commit capital upfront and, in return, receive a fixed return at a set point in time in the form of Snowbank Coin. Therefore, the minters' profit depends on Snowbank Coin's price.
Who Created Snowbank DAO?
Snowbank DAO is a fork of Olympus on the Avalanche Network. The team members are mostly anonymous DeFi enthusiasts working towards a decentralised autonomous organisation (DAO).
Is Snowbank Coin A Stablecoin?
No, Snowbank Coin is not a stablecoin; instead, it's been developed to be an algorithmic reserve currency backed by other decentralised assets. Snowbank Coin's idea is similar to the gold standard's idea. It provides free-floating value that can always be fallen back on by its users simply because Snowbank Coin draws its intrinsic value from the Snowbank DAO's fractional treasury reserves. Each Snowbank Coin is backed by Magic Internet Money tokens (MIM) in a 1:1 ratio, not pegged to it. Snowbank DAO's protocol would buy back and burn Snowbank Coin in case of trading below 1 MIM to ensure Snowbank Coin's price always stays at 1 MIM. However, there is no upper limit for Snowbank Coin's price, and it can be traded at higher prices than 1 MIM.
What Is Snowbank Finance?
Snowbank Finance is just another term used to call Snowbank DAO. In other words, when people use Snowbank Finance, they mean Snowbank DAO.
Snowbank Coin Financial Analysis
Snowbank DAO has been around for less than a year, so we need to wait a couple of months to see Snowbank Coin's Return On Investment (ROI). However, the coin saw a 1% increase in its price over the last month.
Snowbank Coin Market Cap
Snowbank Coin's market cap rank followed a U-shaped trend over the last six months, touching the minimum of #888 on January 19, 2022. Snowbank Coin is currently ranked #538, with an almost $36 million market cap. Its liquidity score is 25%, which is below the market's average and makes it a challenging sale in bearish markets.
Snowbank Coin Price: Why So Volatile?
From the analytical data provided at Cryptologi.st, it is obvious that Snowbank Coin price is volatile. The Snowbank team believes that the project is in its early stages. The DAO team claims that the network is expanding the supply of Snowbank Coin, and this expansion in supply, along with the staking, minting, and yield mechanics of the DAO, leads to volatility. The team expects a significant amount of volatility over the growth phase of the network in the Snowbank Coin price and advises investors to do their own research before making any decisions.
Snowbank Coin Popularity
There are currently 3,225 wallets storing Snowbank Coin, which performed more than 743k transactions. The data at Cryptologi.st shows that Snowbank DAO's Twitter account saw an increase of 8% in the number of followers over the last six months, leading to more than 31k followers.
Snowbank Token Address
In the following, we provide several Snowbank Token addresses.
0x7d1232B90D3F809A54eeaeeBC639C62dF8a8942f
Staked Snowbank Token (sSB) address:
0xE9Eb40d52CE4744322204d4a29Af63C30f0260a4
Wraped Staked Snowbank Token (wsSB) address:
0x31C4c046EFAD4B04b823a919CC0bDd0f663c87d4
0x85784d5e2CCae89Bcb39EbF0ac6Cdc93d42d99AD
0xa82422A5FD4F9cB85cD4aAc393cD3296A27dD873
Is Snowbank Crypto a Good Investment?
It is a fact that the crypto market has the potential to provide investors with life-changing profits, and Snowbank Crypto is also a part of this fast-growing market. However, you should beware that the crypto market can fall as fast as it goes up and cause severe financial losses. It is true that Snowbank Crypto seems an interesting project to some investors, but you need to do your own research to make sure it would be a good investment for you. Also, keep your eyes open for any scam signals of any crypto project! At Cryptologi.st, we provide the necessary tools and information you need to make sound financial decisions in the crypto market, such as analytical project reviews, breaking news, and educational content. Keep an eye out for more creative blockchain-based projects!
How do you rate this post?