Shiden Network: Financial Data and Updates
#blockchain
#cryptocurrency
#defi
#decentralized
#investment
#smart-contract
#pos
#sdn
tl;dr
Shiden Network is exactly what the Kusama network needs! It is a multi-chain decentralised application layer on Kusama Network with the support of smart contracts. If you want to know how Shiden Network works and if you're looking for tokenomics data of SDN token and price prediction and the latest news, keep reading!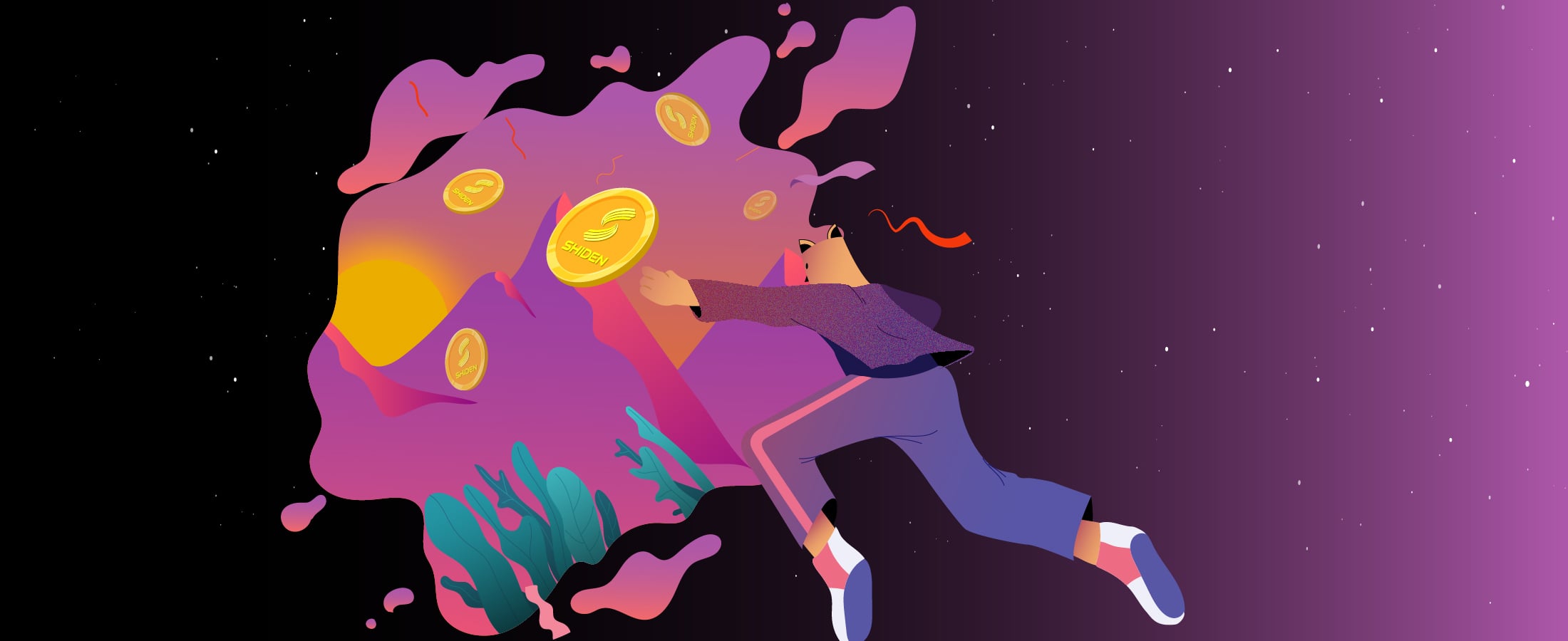 How do you rate this post?
What Is Shiden Network?
Shiden Network is built on top of the Kusama network as a smart contract platform for a multi-chain decentralised application layer with the support of Ethereum Virtual Machine, NFTs, DeFi platforms, WebAssembly, and Layer2 solutions. Shiden Network's native cryptocurrency, SDN, plays a crucial role in maintaining and operating the Shiden network. It ranks #532 with a currency price of $1.32 today, on Apr 7, 2022.
Why Does Kusama Network Need Shiden Network?
Before learning about how the Shiden Network works, let's find out why we need this network on the Kusama network! The main reason Shiden Network is built on Kusama to support "layer 2" solutions is the lack of any smart contract layer within this blockchain. Therefore, the Shiden Network is the primary solution to tackle this issue.
How Does Shiden Network Perform?
The first important thing you should know is that Shiden Network is a "Canary network" or "test network" for Astar. Shiden's main goal is to provide Astar with a scalable and decentralised application (dApp) development platform that defines and makes Web 3.0 a reality. It allows developers to run custom programming logic (smart contracts) and design new programs (decentralised applications). Visit here to read more about Shiden Network and learn how to use it to create smart contracts.
Shiden Network Features
Multi-Chain: building bridges to various ecosystems, including Ethereum, Secret Network, Cosmos.
dApp Staking (Basic Income for Developers): SDN token holders can stake their tokens on favourite dApps so that both nominators and the dApps developer can earn SDN tokens. Delve deeper into staking just with one click.
Multi Virtual Machine: Shiden natively supports both EVM (Ethereum Virtual Machine) and WASM (WebAssembly). With Cross-Virtual Machine communications, EVM contracts can interact with WASM contracts in our ecosystem.
Shiden Ecosystem Overview
Shiden ecosystem comprises three main ingredients, i.e., standard protocol, tofuNFT, and JPYC, which we'll elaborate on below.
Standard protocol
Standard protocol is the first Self-Sovereign Stablecoin for web3, empowered by DAO. It currently operates on Shiden Network and Ethereum by supporting them.
tofuNFT
tofuNFT is an NFT marketplace and an NFT solution provider launched on Shiden Network and supported a considerable number of EVM chains, including the Shiden network.
JPYC
JPYC is a Japanese Yen-pegged stablecoin launched in November 2021 in Shiden Network and can be issued and distributed on the Kusama and Polkadot ecosystems.
What Is SDN Token?
Like other cryptocurrency projects, the Shiden network comes with its own native token. The native token of Shiden Network, SDN, is used for staking for consensus, incentivising all network users nodes, paying for transaction fees and rewarding dApp operators.
Financial Analysis For SDN Token
Lucky are those who invested in SDN tokens within the last month! The token price jumped from $0.66 to $1.35 and provided 108% ROI for investors in 30 days. The price saw its highest level at $8.3 on Sep 11, 2022, then, after a lot of fluctuations, dropped to its lowest range with the price of $0.63 in March 2022. Now, on Apr 7, 2022, you can buy each SDN token at $1.35. According to Coingecko, it ranks #532 with a circulating supply of 51 Million SDN coins and a total supply of 72.9 Million.
Disclaimer: Don't take this as financial advice. You need to DYOR (Do Your Own Research) before investment.
SDN Token Price Prediction For 2022
By gathering data from recent technical analysis, the price of each SDN token is expected to reach a minimum level of $0.96. The SDN price can reach a maximum level of $1.16 with the average trading price of $1.00.
SDN Token Price Prediction For 2023
According to PricePrediction.net, in 2023, SDN investors should expect price growth to $1.66, with an average price of $1.48 throughout 2023.
SDN Token Price Prediction For 2024
By 2024, the SDN token is expected to be worth a maximum level of $2.50, with an average trading price of $2.04.
SDN Token Price Prediction For 2025
The future Shiden Network price can reach a maximum level of $3.41 with an average price of $2.91 throughout 2025.
The Latest Updates With Shiden Network in 2022
On Mar 24, 2022, Shiden Network announced that it is turning into the audio NFT world, and Audio is the next frontier in the NFT ownership space. The announcement mentioned that Shiden Network would be facilitating the distribution of audio assets for RIOT MUSIC. Another most important news for the Shiden Network community is moving towards dApp Staking v2 to unlock your staked tokens. You can read more about news and updates from Shiden's Twitter account.
Conclusion
All in all, the Shiden Network is an integral part of the Kusama network, and by reading this post, you now have a good insight into the project and its recent news. Keep an eye on Cryptologi.st for more details of the crypto world, and stay on top of your game!
How do you rate this post?