ShibaDoge: Shiba Inu and DogeCoin Combined!
#investment
#cryptocurrency
#defi
#erc20
#shibdoge
tl;dr
Whether you're a Crypto player or not, you certainly have heard about Shiba Inu and DogeCoin. This article does not tell the story of these two, but it's about a project that combines the two as ShibaDoge. This project's token, SHIBDOGE, claims to be a community-driven utility token developed by Shiba Inu and DogeCoin to benefit both communities. SHIBDOGE is an ERC-20 token being traded on the Ethereum network. ShibaDoge's token is auto deflationary, and its value will increase in time due to scarcity. ShibaDoge has aimed to use Web 3.0 and DeFi functions to increase the value of its ecosystem. There is a lot to know about this project, and we'll elaborate on all of them here.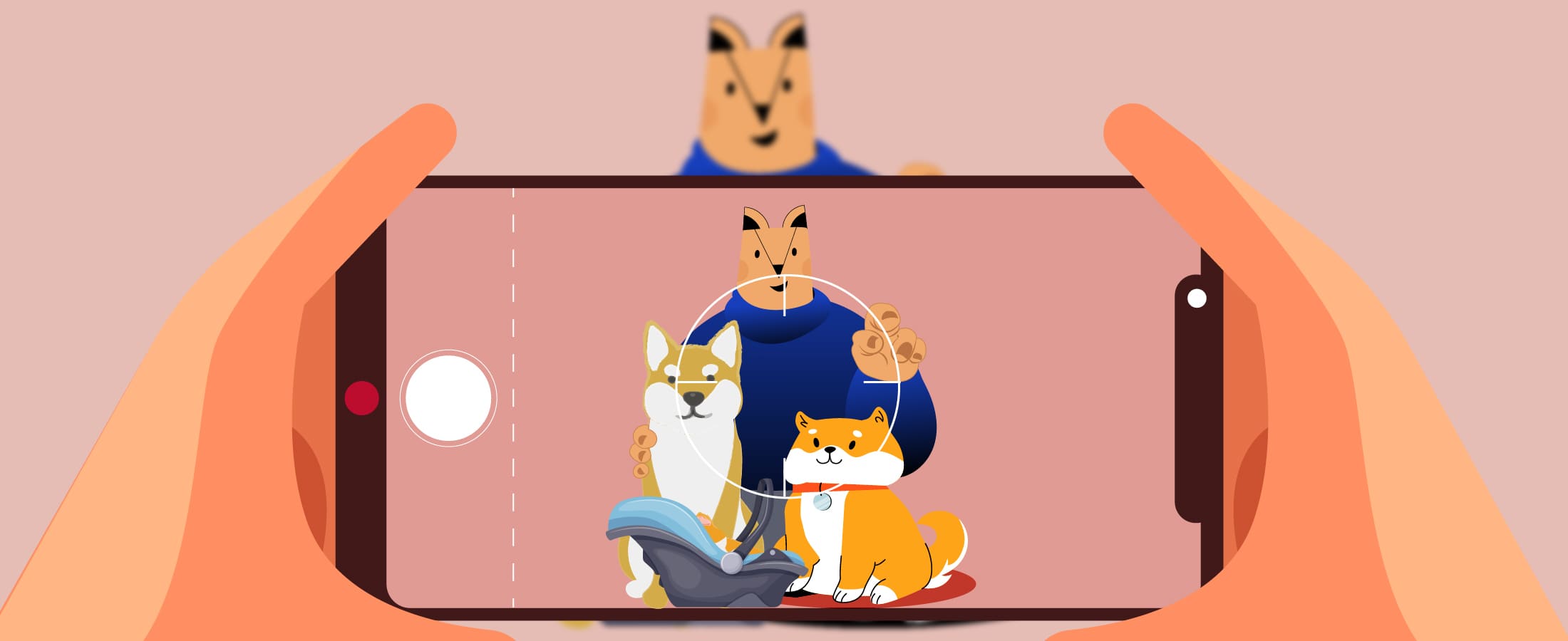 How do you rate this post?
ShibaDoge Parents!
First things first! Before knowing all the details of ShibaDoge, we need to go through the two bigger projects behind creating ShibaDoge, i.e. Shiba Inu and DogeCoin. Shiba Inu was created back in 2020 as a decentralised project with an ERC-20 token SHIB. The idea behind creating Shiba Inu was to provide a situation for users to take control of everything. Read the complete report of Shiba Inu here.
The other project behind ShibaDoge is DogeCoin, which came into being in 2013. Using a Scrypt algorithm, DogeCoin was formed as a derivate of LuckyCoin, a fork of Litecoin itself. To learn all about DogeCoin, you need to check out this article.
ShibaDoge Comes Into Play!
The two famous whales of the crypto ocean, Shiba Inu and DogeCoin, have come together in a project that intends to combine the features of both parent projects. Launched on Dec 24, 2021, ShibaDoge has a total supply of 420 sextillion tokens. Fifty per cent of its total supply was burned upon launch. Using Web 3.0 and Decentralised Finance (DeFi) as two powerful wings, ShibaDoge aims to provide greater value for its ecosystem. This project is called ShibaDoge since it was primarily developed to bring together both communities behind Shiba Inu and DogeCoin. The main short-term objective of these two meme coins is to obtain 1% of the combined community supporting each one.
ShibaDoge's Vision and Mission
Shiba Inu started as a DogeCoin Killer and has over 1 million holders, and DogeCoin started as a joke and has about 4 million holders. Now they have come together to combine both communities and make ShibaDoge. In simple terms, paying attention to the community, DeFi, and Web 3.0 make up the core of ShibaDoge. One of the main objectives of ShibaDoge is to provide a decentralised ecosystem for its community and bring together DeFi and Web 3.0. Community is a priority for ShibaDoge, which will be given the power to set and change the goals of this project and control them. By community, ShibaDoge means the supporting mass behind Shiba Inu and DogeCoin in the first place. ShibaDoge emphasises decentralisation since it brings transparency, which in turn leads to trust.
ShibaDoge (SHIBDOGE) Financial Analysis
Put together, Shiba Inu and DogeCoin's market cap is around 40 billion USD, with about 5 million token holders. The rule of the thump shows that the team behind ShibaDoge expects to obtain approximately 50,000 holders and at least 400 million USD worth of market value. According to the report on Coingecko.com, today, on Apr 12, 2022, ShibaDoge's price is $0.00, but its trading volume for the last 24 hours is $162,109. ShibaDoge has a circulating supply of 190000000 Quadrillion SHIBDOGE coins, and its total supply is around 420000000 Quadrillion.
ShibaDoge's Market Cap and Active Exchanges
The current rank of ShibaDoge based on the market cap is #580. Recently, ShibaDoge's price has been experiencing a downward trend, with -0.4% in the last 24 hrs, -20.2% in the previous seven days, and -11.2% in the recent month. BitMart, Uniswwap and Hotbit are among the many decentralised exchanges providing ShibaDoge's token, SHIBDOGE, for trade.
ShibaDoge Tokenomics
420 Sextillion is the total token supply.
50% was burnt upon launching ShibaDoge.
5% is dedicated to reflections, i.e., passive accumulation of additional utility.
5% goes for locked liquidity, which will be used for project security.
5% will be spent on marketing for project growth.
Added Features:
SHIBDOGE token is auto-deflationary, i.e., every transaction burns more tokens, which results in scarcity and increased value of the token.
SHIBDOGE token is protected with anti-whale protection since the maximum wallet size is 1%.
ShibaDoge Launch Allocation
The following pie chart retrieved from ShibaDoge's official website indicates the launch allocation of SHIBDOGE.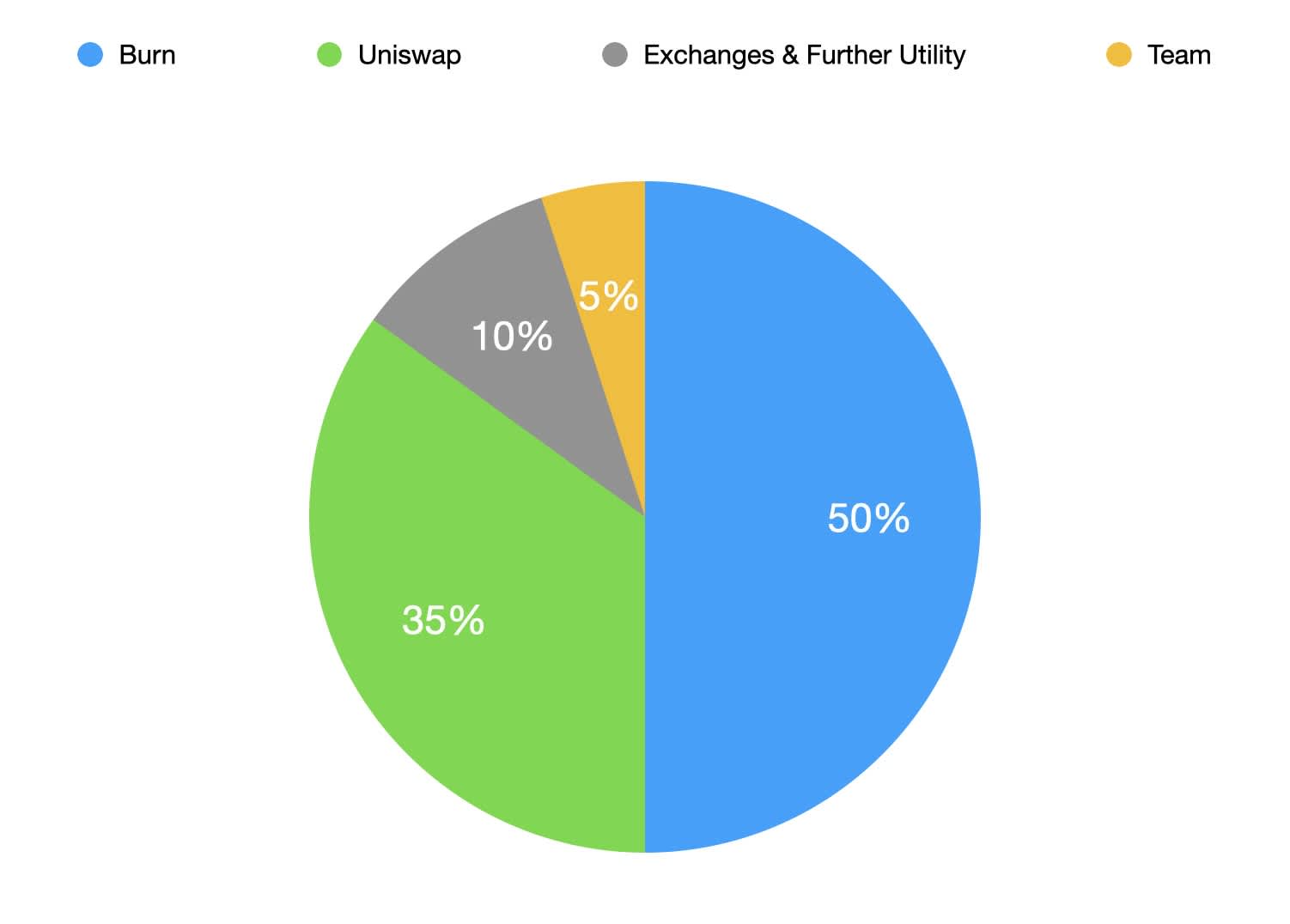 ShibaDoge's Roadmap
ShibaDoge's roadmap is based on two primary objectives:
decreasing the hardship of entry and increasing token adoptability of the public; and
developing and expanding the main ecosystem to grow defensibility in the marketplace.
On Launch (the foundation)
Phase 1 (initial traction)
Retain Proven Marketing Agency: Done
Retain Public Relations Agency: Done
Instagram Buildout: Done
Dextools Trending: Done
CoinMarketCap Trending: Done
CoinGecko Trending: Done
2,500 Holder Target: Done
$10m Stable Market Cap Target: Done
HotBit.io listing: Done
$50,000 in Giveaways: Done (Learn all about ICOs and make millions.)
Phase 2 (growth phase)
50,000 Twitter Follower Target: Not Done Yet
20,000 Instagram Follower Target: Done
5,000 Telegram Member Target: Done
Whitepaper: Done
PFP NFT Project Release: Done
Staking Dapp: Not Done Yet
5,000 Holder Target: Done
$25m Stable Market Cap Target: Done
Holder Merch: Not Done Yet
$50,000 Charity Donation: Not Done Yet
Top 10 CEX Listing: Done
Phase 3 (hyper-growth phase)
100,000 Twitter Follower Target: Not Done Yet
50,000 Instagram Follower Target: Not Done Yet
Crypto.com Exchange Listing: Not Done Yet
Tier 1 Exchange Listing: Not Done Yet
Fiat Payments: Done
Lbank listing: Done
10,000 Holder Target: Done
$200m Stable Market Cap Target: Not Done Yet
Ambassador Onboarding: Not Done Yet
Updated 12 Month Roadmap: Not Done Yet
ShibaDoge NFT Collection
There are various NFT collections provided by Shiba, Doge and ShibaDoge, including Doge Army NFTs, Shiba Army NFTs, and ShibaDoge Army NFTs.
Doge Army NFTs
Doge Army NFTs are comprised of a series of 10,000 hand-drawn NFTs depicting combat veterans. Their mission is to get rid of the borders and government-controlled monopolies! You can learn the details of NFT classes and rarity on ShibaDoge's website.
Shiba Army NFTs
Shiba Army NFTs are to be released yet, and the expected date is reported to be Q2 of 2022. Check out some of the best NFT marketplaces in 2022.
ShibaDoge Army NFTs
ShibaDoge Army NFT is created by breeding a Doge Army NFTs with a Shiba Army NFT. The mechanism for breeding is expected to be announced in the second quarter of 2022.
ShibaDoge NFT Staking
Staking NFTs mentioned above will result in earning SHIBDOGE tokens every day. The amount of the reward depends on the ranking of the NFT and is exactly equal to the amount of the NFTs staked. More details about staking these NFTs have not been published yet. Meanwhile, you can learn the pro tips of staging and make a fortune.
Should I Invest In ShibaDoge?
Considering all the points mentioned in this article, from the vision to the financial analysis, one might say that ShibaDoge can be a promising project if it can get the support of the two communities of Shiba Inu and DogeCoin. That being said, we all know the crypto world is too volatile, and you always need a financial advisor by your side before making any crypto investment decisions. But you need to remember that Cryptologi.st is no financial advisor. It's developed to educate you on crypto-related information by providing popular news, top 1500 coins' reviews, educational content and many more. We will always have something new for crypto seekers; stay tuned!
How do you rate this post?