ScPrime (SCP) Price Prediction 2023, 2025 and 2030, Is SCP a Good Investment?
#blockchain
#cryptocurrency
#cryptography
#investment
#scp
tl;dr
If you are looking for the most accurate ScPrime price prediction in the current bear market, you've come to the right place! Considering mathematical algorithms and historical data, some experts analyse the ScPrime price prediction and predict that ScPrime can change significantly in the coming years. Follow me to analyse ScPrime ROI, ScPrime (SCP) price prediction 2023, 2025, and 2030 and answer, "Is SCP a good investment?".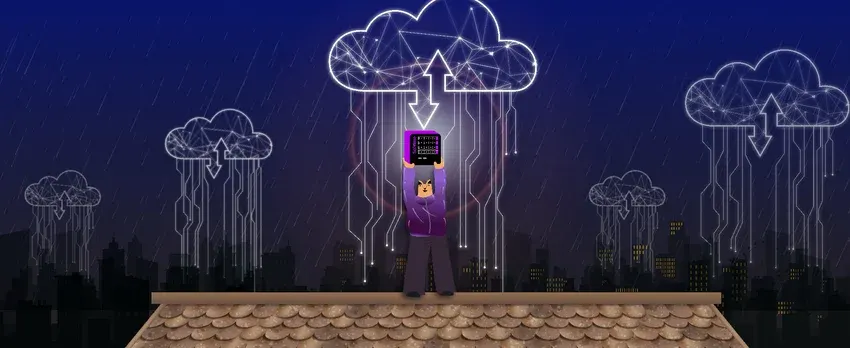 How do you rate this post?
What Is ScPrime?
Learning what ScPrime is all about is vital before delving into the ScPrime price prediction. Providing decentralised cloud storage for developers and businesses, ScPrime is a distributed network built on top of the Sia network.
It acts as a bridge between those who offer unused storage and the paying renters while combining end-to-end encryption, data sharding, cryptographic signatures, and a publicly auditable blockchain.
One of the easiest ways to be a storage provider within the ScPrime network is to use its plug-and-play device, Xa-Miner. From here you can take a tour to find out what ScPrime is.
ScPrime Price History
ScPrime came out on March 19, 2019, with a price of $0.000082 for each SCP coin, and after five months, on Sep 30, it fell to its all-time low of $0.00000542.
Until Aug 2021, it had not experienced a massive rise in price. From Jan to Nov 2021, it had steady growth, and then in Jan 2022, the SCP token spiked to reach an all-time high of $3.47 and then, after three months, dipped to below $1.
Follow me to check out the chart, which indicates the ScPrime market cap rank and price in the recent 12 months.
ScPrime ATL And ATH
ScPrime (SCP) touched its all-time low about three years ago on Sep 30, 2019, when each SCP token was worth $0.00000542. Three years later, after some ups and downs, on Jan 09, 2022, SCP was traded at $3.47 and hit its all-time high!
Read more: XDC Price Prediction 2025 and 2030, Will XDC hit $100?
ScPrime (SCP) Token Financial Analysis
When writing this post, on Oct 23, 2022, each SCP coin is traded at $0.21, with a 24-hour trading volume of $3,097.93, a circulating supply of 51 Million SCP coins, and a total supply of 55 Million.
Over the last year, the ScPrime token has seen a 15% decrease in value. The current market cap rank for ScPrime coin is #754, with a live market cap of 9,703,398 USD.
SCP's live market cap has dropped from 13M to 9M in the last 30 days, and its liquidity score is %3. Keep reading to see where the price of each ScPrime token will go!
How Is The ScPrime (SCP) Token Distribution?
30,629,693 SCP tokens are in circulation, with a total supply of 37,313,304 SCP tokens. Let's see how they are distributed within the ScPrime network.
300,000 SCP tokens refer to Nebulous Inc. for the original development of Sia (the project ScPrime forked from).
51,840 SCPs are allocated to mining pool operators to assist with maturity payout.
200,000 SCPs are used for initial project expenses.
1,750,000 SCPs are spent on the storage provider incentive program.
628,000 SCPs are used to pay exchange listing fees.
7,622,000 SCPs are earmarked for an 'airdrop' to SC (Siacoin) holders.
ScPrime (SCP) Token Fundamental Analysis
According to ScPrime's whitepaper, it is a decentralised mesh network of independent storage providers owning two types of crypto assets, including SCP and SPF.
SCP is the utility token of the network used in contracting between client software and the distributed provider network, facilitating transactions and being used in an incentive program for storage providers to maximise the performance, capacity, and growth of the ScPrime network.
Another asset, SPF, acts as equity in the network and takes a percentage of every transaction between clients and providers; however, it is not publicly available.
Read more: BOO Coin Price Prediction 2023, 2025 And 2030
ScPrime ROI
A quick snapshot of ScPrime ROI indicates that the token has been down to almost %15 over the last year. It means if you had invested $100 in SCP the previous year, you would have $85 left.
However, it seems that the SCP token recovered itself, and the ROI has been %4.7 in the last 30 days and reached %8 during the previous two weeks!
Disclaimer: Don't Take This Article As Financial Advice. You Need To DYOR (Do Your Own Research) Before Investment.
ScPrime Price Prediction 2022
According to crypto experts, in 2022, the price of ScPrime's SCP token can reach a minimum of $0.78. It can reach a maximum price of $0.93, with an average trading price of $0.80.
ScPrime Price Prediction 2023
Experts predict that the minimum price level of ScPrime's SCP token will be at least $1.08 in 2023. Its maximum price may reach $1.33, with an average price of $1.12 throughout 2023.
ScPrime Price Prediction 2024
In 2024, the price of ScPrime is expected to reach a minimum level of $1.63. At a maximum level, it can reach $1.91, with an average trading price of $1.68.
ScPrime Price Prediction 2025
The price of each SCP token is predicted to reach a minimum of $2.33 in 2025. If we witness a strong bull run, the SCP price can reach a maximum of $2.86, with an average price of $2.41 throughout 2025.
ScPrime Price Prediction 2030
Crypto experts foresee that each ScPrime token will be traded at a minimum level of $4.64 and a maximum level of $5.41, with an average price of $4.77 throughout 2030.
Should I Invest In ScPrime?
The more you focus on the details of each crypto project, the more confident investment decisions you can make. Building a sound financial portfolio involves several considerations containing technical and fundamental analyses, team members, investors, whitepaper, roadmap, the latest market trends, news, expert opinion, etc.
Data from the Cryptologi.st indicates that ScPrime's liquidity score is %3, which is dreadfully low. The number of blockchain wallets and transactions that each SCP is being held is still unknown, and also the lack of any roadmap makes it hard for us to consider this token a trustable short-term investment.
FAQs
Like other crypto projects, ScPrime comes with different FAQs, and below, we will answer the most frequently asked questions most investors try to answer!
Does ScPrime Price Reach 1 USD?
Currently, each SCP token equals 0.218899 USD, which has decreased by %2.43 in the past 24 hours. Assuming multiple parameters like ScPrime past price, volume, and market cap and if the ScPrime project survives in the bear market, experts believe that ScPrime price can reach a minimum level of $1.02 in 2026.
What Is The ROI of ScPrime?
Although over the last year, the value of each SCP token went down by 15%, the token strived to survive in the bear market, and within the previous month, its ROI grew by %8. Also, during the past 14 days, it rose by more than %4.
How do you rate this post?