Russia Crypto Plan: Crypto As A New Currency
tl;dr
The government of Russia and its central bank set an agreement on crypto regulation and offer citizens to transfer funds in crypto assets under certain terms and conditions.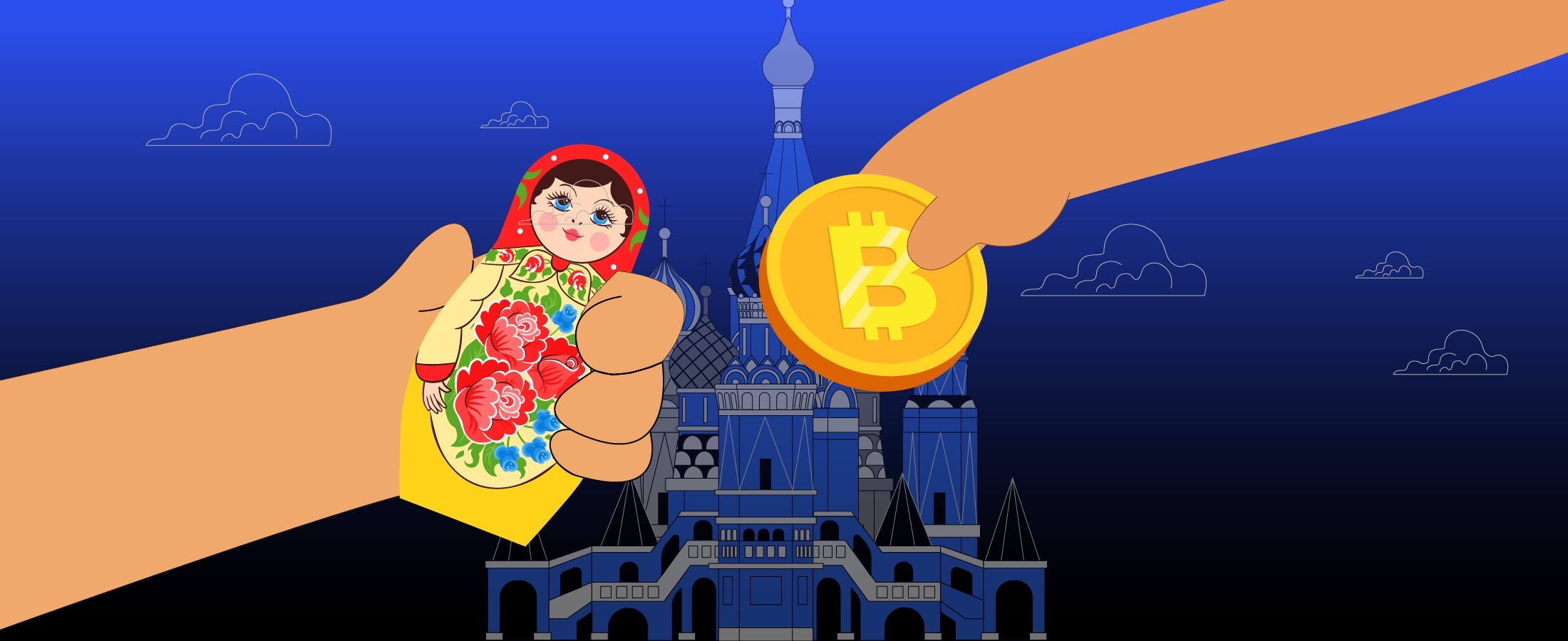 How do you rate this post?
Russia's New Approach to Crypto
According to local news reports, authorities in Russia reached an agreement and recognised digital assets such as Bitcoin and Ethereum as a form of currency. Cryptocurrencies would only operate in the legal industry, and they should be identified completely through the banking system or licensed intermediaries. As a result, Russia may be one of the latest countries that accepts cryptocurrency as a form of currency.
Is Bitcoin Prohibited in Russia?
According to the Kommersant reports, "Bitcoin (BTC) transactions and possession of cryptocurrency in the Russian Federation are not prohibited; however, they must be done through a "digital currency exchange organiser" (a bank) or a peer-to-peer exchange licensed in the country."
What Are Russia's Laws Regarding Cryptocurrencies?
The Russian Government and Central Bank are running a new draft bill to create a framework in the case of cryptocurrency. According to this draft:
cryptocurrencies are recognised as an analogue of currencies and not digital financial assets, and people can transfer the crypto assets from the Russian licensed crypto exchange. Still, they are not allowed to use it as a payment tool;
cryptocurrency transactions of more than 600,000 rubles (roughly $8,000) would have to be declared; otherwise, it could be considered a criminal act.
The full draft law will be made public by February 18, 2022.
In Summary
In the last 2 to 3 months, a lot of news was published about the decisions of Russian government officials against the crypto industry to introduce crypto ban laws and prohibit cryptocurrency trading. Although the President of Russia was against crypto, they have now changed their minds and considered Bitcoin their winning ticket in the economy. By accepting cryptocurrencies, Russia is making headlines in the crypto world. Keep an eye on Cryptologi.st for more hot news!
How do you rate this post?