Retreeb price prediction 2023, 2025 and 2030. Is TREEB A Good Investment?
tl;dr
In this world of unethical deeds, here's indeed a project dedicated to providing ethical payment solutions. Retreeb is an up and coming decentralised project aiming to make transactions simple, practical, and cheap. Keep scrolling to learn about Retreeb price prediction 2023, 2025 and 2030.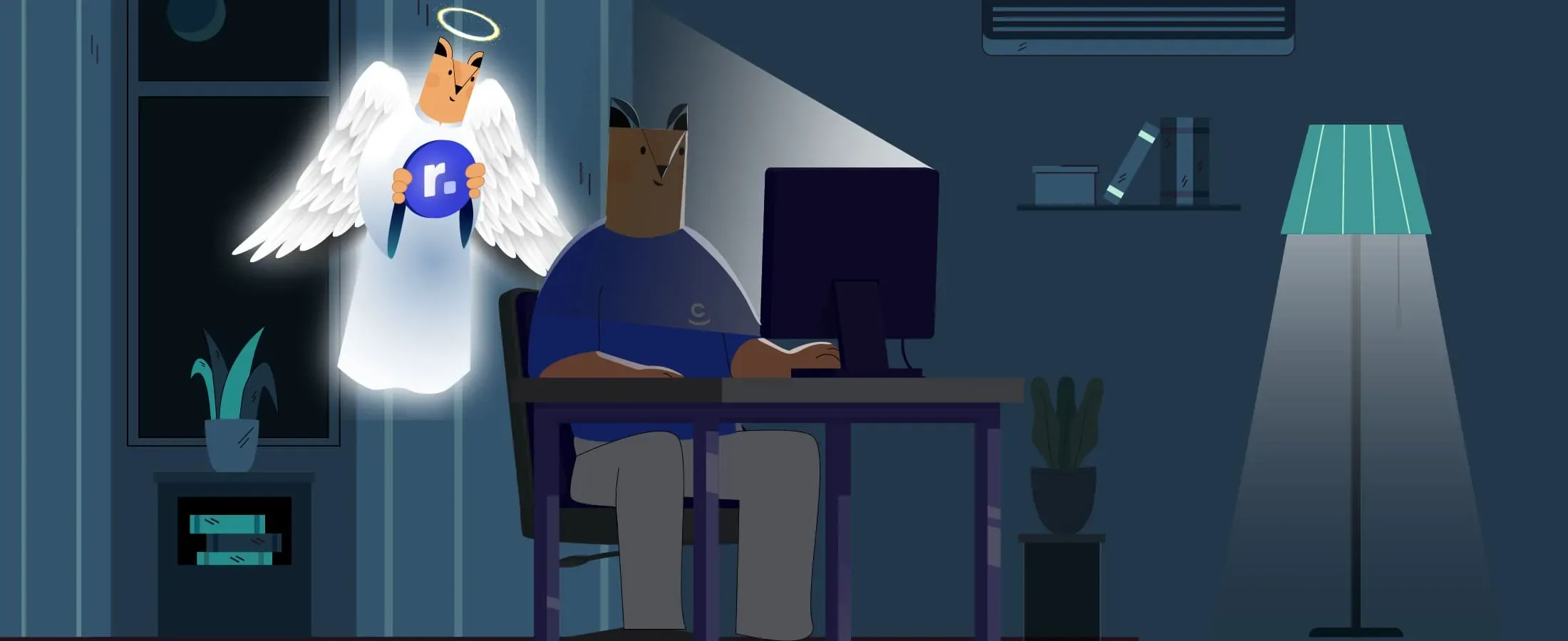 How do you rate this post?
Retreeb In A Nutshell
Retreeb is a decentralised network built on the Fantom blockchain, using a fork "Fantom Opera", with a DAG (Directed Acyclic Graph) consensus.
Don't know what forks are? Don't Panic! We have it all covered here. Also, to learn all about consensus mechanisms, check here.
Retreeb came into being in 2019 to improve the outdated, manipulated, and centralised traditional paying system. It's no secret that traditional payment methods fail to meet the needs of the technological era.
Retreeb Payment Protocol
The data structure applied by Retreeb's payment protocol is DAG (Directed Acyclic Graph) – DAG and distributed scheme.
Using cryptographic processes, this technology secures transactions while freeing itself from miners. User terminals directly validate the transactions in the distributed ledger, making the network very optimal.
Token transactions are accepted just by the keys of the retailer nodes, which are the network validator nodes.
None of the transactions is carried out in P2P between users. All validator nodes (retailers) are first validated after a KYB control.
All user nodes are identified in KYC. It is not possible to falsify the flows, as the transactions validate each other. To get a more comprehensive account of Retreeb's payment protocol, check out its whitepaper on its official website.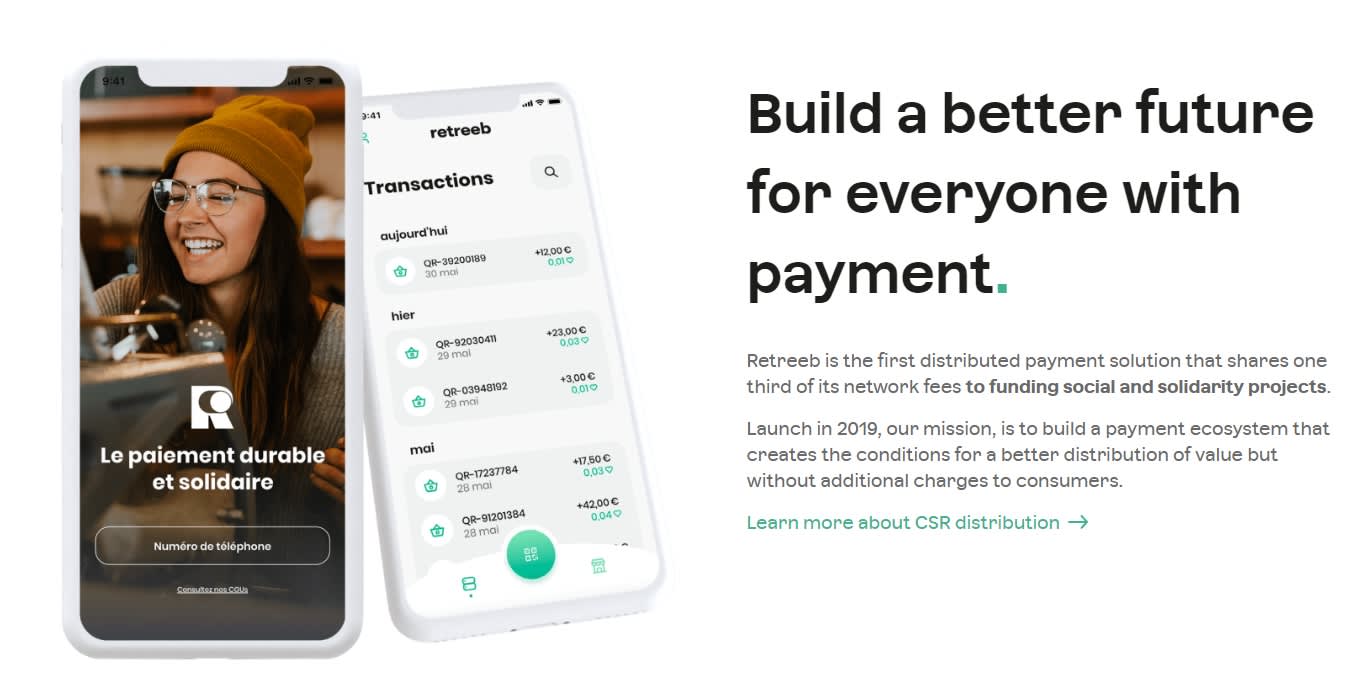 Retreeb's Mission
Retreeb aims to reduce transaction fees and does so by removing the intermediaries, which are mainly banks.
Another objective of Retreeb is to increase transparency and has tried to reflect it in its technical infrastructure and economic model. At the heart of its business model, Retreeb has Corporate Social and Environmental Responsibility (CSR).
To put it simply, Retreeb is meant to be the first payment method to capture the value produced by the circulation of money, i.e., transaction fees to better redistribute some part of the surplus and dedicate it to funding social and environmental projects.
As the Retreeb whitepaper suggests, the Retreeb team cares for the environment and wishes to minimise its carbon footprint.
What Makes Retreeb Unique?
Here are some facts about Retreeb that help it stand out among similar projects:
Retreeb is free of interbank commissions.
For each transaction, Retreeb charges you from 0.9% to 1.5%, which is lower than the average of the market.
Setting no fixed fees makes Retreeb a charming source of saving for investors.
Being a distributed payment solution, Retreeb shares about 33% of its network fees to funding social and solidarity projects.
That is, one-third of Retreeb's income goes to the social project chosen by the user issuing the transaction, without the users' direct contribution.
How Does Retreeb Work?
To achieve simplicity, practicality, transparency and being economical, Retreeb is based on two pillars:
The tokenisation of transactions: It is supported by the Lachesis aBFT consensus mechanism that creates a stablecoin used for payments, which avoids usual inter-bank commissions.
Free SEPA credit transfers: It ensures the circulation of FIAT financial flows.
What are Stable Treeb and Utility Treeb?
Retreeb's ecosystem is comprised of two main assets, i.e., (S)Treeb and (U)Treeb. Let's see what each one does.
Stable Treeb
Retreeb's multi-local stablecoin is called Stable Treeb or (S)Treeb, which circulates oneway between the consumer and the retailer.
The retailers stack the (S)Treeb for 72 hours tops, and after this period, the (S)Treebs are burnt, and the corresponding FIAT balance is sent to the retailer via bank transfer after the Retreeb fees are deducted.
Utility Treeb
The utility token of the Retreeb community is called Utility Treeb, (U)Treeb or TREEB. It is a governance token utility with a fixed offer and a variable value.
TREEB is mainly used for governance purposes in selecting CSR projects for funding. A Proof-of-Stake Mechanism is used by the system to choose validators to participate in these governance decisions.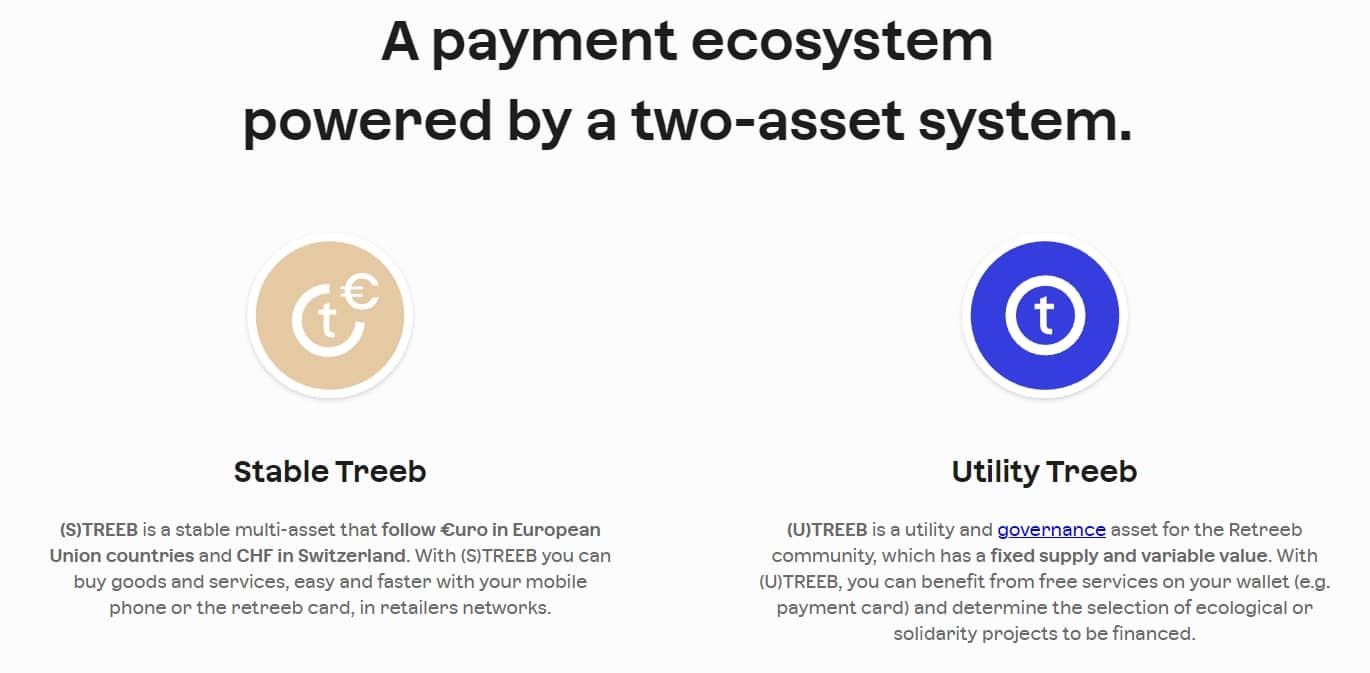 Retreeb Team And Community
The Retreeb team's motto is "We must dream big". They started dreaming with a team of 4 individuals, and they're over 20 now.
Jérémi Lepetit is the Co-Founder and CEO and has started by creating MakeMeViral in 2010 as one of the first social media agencies. He kept going by designing and producing MakeMeStats in 2016. He has a background in marketing, management, finance, teaching and authoring.
Quentin Lepetit is another Co-Founder and CDO who has had job titles like Product Designer at Totem and Artistic Director Junior at Xiaomi Technology.
The other Co-Founder is Stéphanie Flacher, who claims to have 20 years of banking experience and is recently devoted to fostering a decentralised economy.
Retreeb's Twitter account indicates that the project is based in Geneva. The current 33.8K followers on Twitter, with a 12% growth. Its Telegram Channel users are reported to be over 11k.
Disclaimer: Don't take this article as financial advice. You need to DYOR (Do Your Own Research) before investment.
Retreeb Price Predictions
According to data provided at Cryptologi.st and technical analysis based on the recent performance of TREEB, the price prediction for this token is as follows in the coming years.
Retreeb Price Prediction In 2023
It is predicted that the price of Retreeb will hit a minimum of $0.30 in 2023. The maximum price range expected for Retreeb in 2023 is $0.36, with an average price of $0.31.
Retreeb Price Prediction In 2024
In 2024, Retreeb is predicted to see a minimum price range of $0.44, a maximum of $0.53, and an average price of $0.45.
Retreeb Price Prediction In 2025
The price of one TREEB is predicted to reach a minimum range of $0.66 in 2025. At the maximum level, Retreeb is expected to amount to $0.76 in 2025, with an average price of $0.68.
Retreeb Price Prediction In 2026
2026 is predicted to be a jump year for Retreeb, with a minimum of $0.96, a max range of $1.15, and an average cost of $0.99.
Retreeb Price Prediction In 2027
Crypto experts predict that in 2027, the Retreeb price will see a minimum of $1.36 and a maximum of 1.66 USD. The average price of Retreeb is expected to reach $1.41 in 2027.
Retreeb Price Prediction In 2028
It is predicted that 2028 is when the Retreeb price reaches a minimum level of $2.01. The maximum range of Retreeb price in 2028 is predicted to be 2.38 USD. The average price for Retreeb in 2028 is forecasted to be around $2.06.
Retreeb Price Prediction In 2029
In 2029, Retreeb's price is expected to go up to $2.90 at the minimum and $3.47 in its maximum range. The average price for 2029 is predicted to be around $3.00.
Retreeb Price Prediction In 2030
2030 is predicted to be a golden year for Retreeb, with every TREEB to reach a minimum level of $4.12, a maximum level of $4.96, and an average cost of $4.27.
Should Retreeb Be In My Portfolio?
Although everybody tries, nobody can make sure of the future, especially in the volatile world of crypto! That being said, considering the current performance of Retreeb and its expected potential in the coming years, one can assume that now is a good time to dig in and invest in Retreeb.
However, any change in the structure or performance can be a game-changer, and you need to be alert to all the ups and downs in the crypto market and the social, political, and economic changes.
Summary
Since we are no financial advisors and every investment involves risk, you must consult with your financial advisor before making any investment decisions and not regard the info provided here as financial advice.
But the thing Cryptologi.st is mastered at is to help you learn the game rules and stay on top of your game by providing potential coin reviews, educational content, and hot news. Don't forget to introduce us to your friends!
How do you rate this post?