Pylon Protocol: Are Lossless Investments Real?
#cryptocurrency
#investment
#defi
#blockchain
#smart-contract
#mine
tl;dr
Based on Terra's native savings standard, the Pylon Protocol is another protocol focusing on streamlining transactions and enabling principal-protected payments. Pylon Protocol provides a series of DeFi saving/ payment products to build on stable yield-bearing protocols, including Terra's anchor protocol to offer services backed by user deposits. By enabling customisable deposit contracts and yield redirection, Pylon Protocol strives to create sustainable exchanges between value providers and consumers. You will learn a lot about Pylon Protocol by reading this article!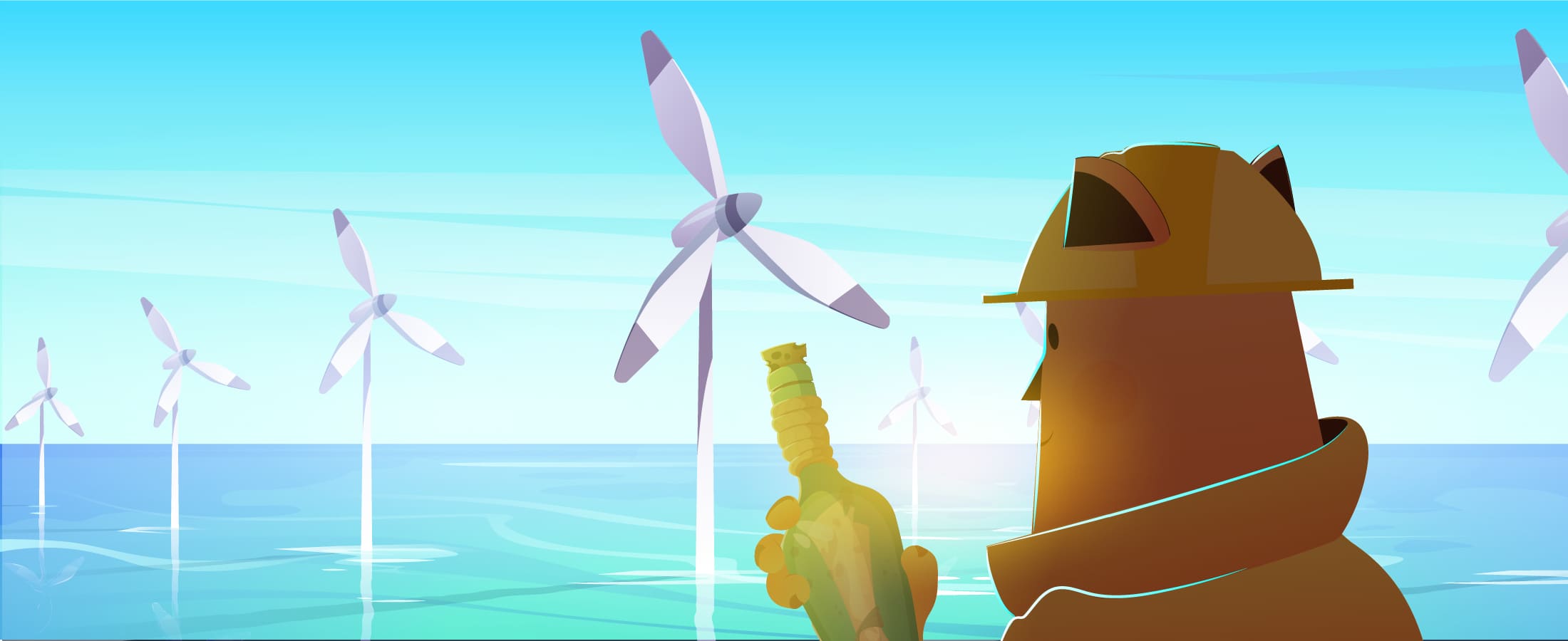 How do you rate this post?
Pylon Protocol In Essence
Pylon Protocol is a DeFi project based on Terra's native savings standard (Anchor Protocol), which strives to create a medium for sustainable payments. The main objective of projects like the Pylon Protocol is achieving capital efficiency to benefit both depositors and receivers of the fund. Simply put, the Pylon Protocol leverages the anchor (a %20 interest rate) to do activities that are impossible to do otherwise. Learn about the best fundraising methods.
How Does pylon Protocol Work?
Let's explain how Pylon Protocol works with an example. If you, as an investor, decide to invest in something, you can deposit UST, and you are sure your deposit is safe and can withdraw it at a specific time because you're making a sort of commitment to your investment. The project owners will receive all the yield generated by the capital you invested. As a reward, the project will pay you anything it deems fit.
Pylon Protocol's Anchor
Anchor is a savings protocol with low volatility and principal protection. The main thing it does is accept Terra deposits and stabilise the deposit interest rate. The yield-generation mechanism of Anchor works by lending deposits to borrowers who bring liquid-staked assets from diversified Proof of Stake blockchains as collateral and passing on one part of block rewards from collateral assets to depositors.
More About Pylon Protocol
Pylon Protocol creates various groups and relations among those who invest and those who use the fund. The maintenance of the protocol is a responsibility of various independent platforms, and the governance comes from the holders of Pylon Protocol's native token, MINE.
Problems The Pylon Protocol Solves
The traditional trade model was like offering some goods or services from one side and paying equal value in money from the other. While being efficient for immediate transactions, this model fails to fulfil the needs of transactions occurring for continuous services and consumption or over certain periods of time. There are multiple models of selling and lending that cannot follow this model of transaction. For example:
Providers of services that will be delivered in the future, like early-stage startups, IDOs, or crowdfunding that offer value at a time in the future, may not provide the service if they receive all the funding in advance.
Those who provide intangible services, like artists of any kind, writers, social media content creators, etc., may offer services that grow in value over time and monetising such services or receiving continuous payments for the fanbase growth can be challenging for the providers.
Services based on subscription, IP providers, or SaaS software that provide non-stop value may need to rely on discounts to keep their business running.
Lending illiquid assets, like luxury items, automobiles, real estate, etc., needs a secure leasing venue and proper support in case of contract violations.
The thing Pylon Protocol aims to provide for all these parties is customised payment options meeting the requirements and specific context of each transaction. Integrating DeFi payments infrastructure using user deposits, Pylon Protocol works on creating consumer-friendly payments and savings platforms.
Pylon Protocol Use-Cases
Pylon Protocol has established a series of decentralised gateways for savings and payments. Pylon Protocol's main products include a dashboard for staking rewards, a WebApp, and a project launchpad. There will also be a yield-integration widget that is to be released yet. MINE token holders keep governing the platform in a decentralised way while the project continues innovation and integration.
Pylon Protocol WebApp
The Pylon Protocol WebApp has multiple uses, including trading and staking MINE tokens, governance (voting on community proposals), interacting with the community, and even proposing ideas for platform growth.
Pylon Protocol Launchpad
Pylon Protocol has developed a user-friendly token launchpad, aka Pylon Gateway, for future projects in the Terra ecosystem.
On the list of its future launches, Pylon Protocol has a widget, which is used by existing and upcoming platforms to integrate into their payment options. It will be developed to let users pay for services via user deposits and redirect yield to creators and platforms automatically.
How Secure Is Pylon Protocol?
The team behind Pylon Protocol claims to prioritise security by having a team of developers and 3rd-party auditors and advisors create a safe and dependable protocol. Contract codes and balances of Pylon Protocol are publicly available, and security researchers are ready for a bug bounty to report any possible vulnerabilities.
How Transparent Is Pylon Protocol?
Pylon Protocol respects transparency by building on open-source software and having public smart contracts. The Pylon Protocol creators believe that visibility, size, and time are true indicators of smart contracts' security.
Pylon Protocol's Token, MINE
The native token of the Pylon Protocol that is used for governance is called MINE. The name MINE is inspired by "minerals" in StarCraft.
Pylon Protocol Token Utility
MINE token is primarily used to let holders govern the protocol via the Pylon WebApp. Depositing MINE will allow users to create governance polls. In the meantime, MINE stakers will be enabled to vote on community fund grants, launchpad projects, treasury distribution, parameter changes, development of new features, protocol updates, and other initiatives related to ecosystem expansion.
Pylon Protocol Treasury Distribution
The current yield reserve of the Pylon Protocol Treasury is distributed as follows;
25% goes for weekly MINE token buybacks (to be linearly distributed to stakers).
25% is dedicated to providing additional liquidity to the MINE-UST pair. LP rewards will be linearly distributed among stakers.
50% is stored as aUST in Anchor Protocol. The stakers will decide on storage and use-cases for the UST.
Pylon Protocol Financial Analysis
Today, on Apr 17, 2022, the Pylon Protocol holds the #508th rank based on market cap on Coingecko.com. Currently, its price is $0.034471439635, with a 24-hour trading volume of $77,965.39. The price of MINE token has experienced a -0.3% in the last 24 hours. Pylon Protocol's circulating supply is 2.1 Billion MINE coins, and its total supply is 10 Billion. Currently, CoinEx is one of the most active exchanges to trade Pylon Protocol.
Disclaimer: Don't take this article as financial advice. You need to DYOR (Do Your Own Research) before investment.
Pylon Protocol Price Prediction
According to the recent performance of the Pylon Protocol, crypto experts at Priceprediction.net predict its future price. It's no secret that these are merely predictions and not financial advice whatsoever. Make sure you consult with your financial advisor before making any investment decisions.
Pylon Protocol Price Prediction for 2022
In 2022, the price of the Pylon Protocol is expected to reach a minimum of $0.075. Chances are the MINE price to reach a maximum of $0.087, with an average trading price of $0.077.
Pylon Protocol Price Prediction for 2023
The price of the Pylon Protocol is predicted to reach a minimum of $0.11 in 2023. It's possible that the Pylon Protocol price will reach $0.13 at maximum, with an average price of $0.12 throughout 2023.
Pylon Protocol Price Prediction for 2024
Experts predict that in 2024, the price of the Pylon Protocol can reach $0.17 at its lowest and $0.20 at its highest level, with an average trading price of $0.17.
Pylon Protocol Price Prediction for 2025
Each MINE token of the Pylon Protocol is expected to reach a minimum of $0.25 in 2025. The MINE price is predicted to reach a maximum of $0.28, and its average price is expected to be around $0.25 throughout 2025.
How To Deposit with Pylon Protocol?
Being established on Anchor's decentralised fixed income standard, Pylon Protocol aims to create a new design space for payments by using retrievable key stablecoin deposits and yield redirection.
Users can access platform-provided services by depositing Terra stablecoins.
By providing recurring services, creators can receive stable yield payouts.
Users can withdraw their principal completely as soon as the subscription expires.
Who Are The Pylon Protocol Participants?
The Pylon Protocol's current participants are its users (payers), creators (value providers), platforms, MINE investors, MINE stakers, and MINE liquidity providers.
Should I Invest In Pylon Protocol?
Future projects on Pylon Protocol will cover a wide range of applications, from arts and entertainment, to hospitality and tourism, philanthropy, arts and even to real estate, savings accounts, sweepstakes, and various recurring subscriptions and membership programs. All in all, Pylon Protocol seems to provide solutions in one of the most wanted areas in crypto, capital efficiency. Time will reveal whether Pylon Protocol can keep its promises. To neither fall off the wagon nor jump into unknown waters, you must consider all the factors. Cryptologi.st is no financial advisor but is here to facilitate the coin selection process for you by providing careful analyses of the top 1500 coins, hot news, and many more. Stay tuned!
How do you rate this post?