Puma Changes to Puma.eth Registering ENS domain
#investment
#cryptonews
#blockchain
#cryptocurrency
#eth
tl;dr
Puma sports brand joined Nike and Adidas in the Metaverse by adding the ENS domain name to its growing portfolio of NFTs.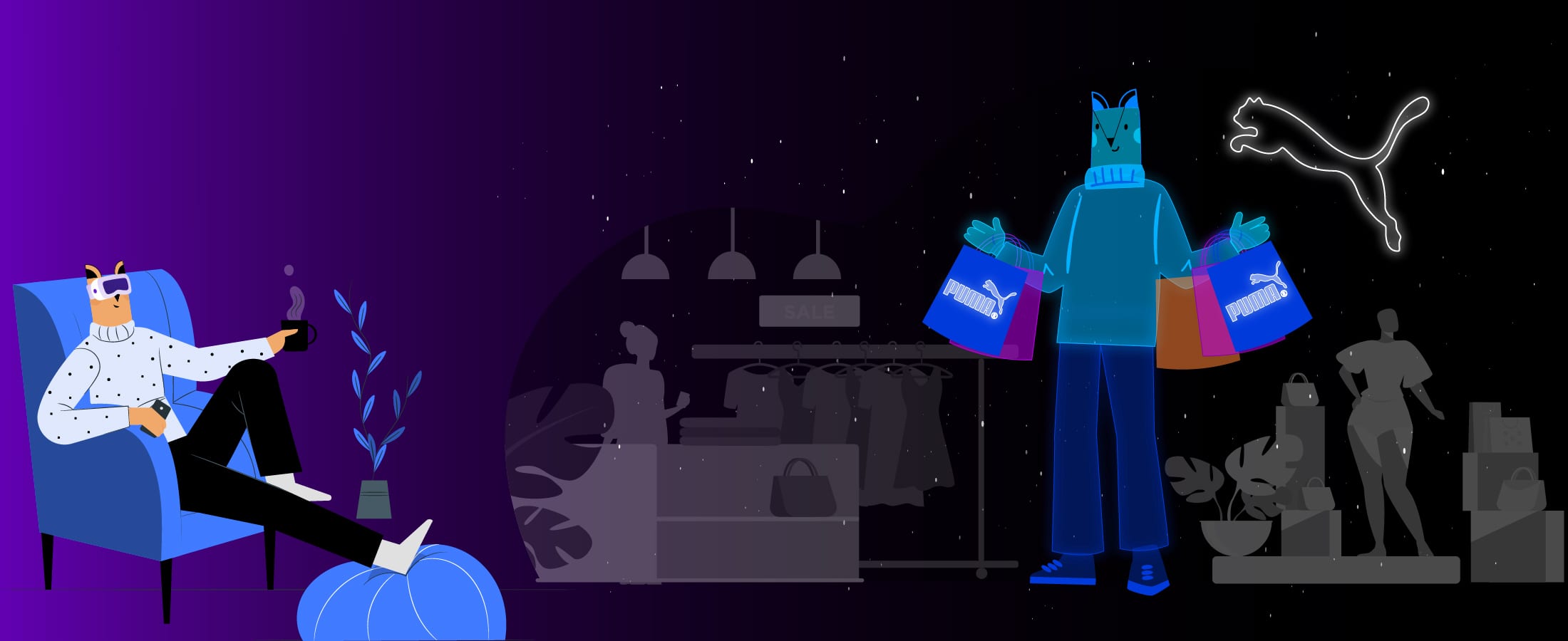 How do you rate this post?
Puma Joins The NFT World With Puma.eth Domain
Puma is the most recent company to buy a decentralised URL and announce its Non-Fungible Token (NFT) by changing its Twitter account to Puma.eth. The Ethereum Name Service, or ENS, was used by the German sportswear company to register its domain name.
What Are The Benefits Of The ENS name?
According to an ENS Medium post, all .ETH names are NFTs that can be "simply plugged-in to the ever-expanding NFT ecosystem." Receiving any cryptocurrency, token, or blockchain-based asset, referring to a decentralised website, and preserving profile information like an avatar, email address, or Twitter handle are advantages of an ENS name.
Puma's Major Investments In NFTs
Puma's endeavour to get an ENS name is one of the recent NFT-related initiatives by this corporation. Puma has invested in many feline-inspired NFT collections, such as Cool Cats NFT, Lazy Lions, Gutter Cat Gang, and CatBlox.
Puma.eth Soared On Leaderboard
Puma was placed 13th on the.eth Leaderboard at the time of publication, which displays the most followed Twitter accounts with ETH names. Parishilton.eth, owned by celebrity Paris Hilton, is in the first place, and shaq.eth, kept by former NBA player Shaquille O'Neal, in second.
Puma Enters Web3 With Its New Projects!
Along with Nike and Adidas, Puma is one of the most well-known worldwide sportswear brands, having made a significant impact in the Web3 field. Learn all about Web3. Adidas Originals established an NFT partnership with Bored Ape Yacht Club, PUNKS Comic, and gmoney. At the same time, Nike purchased the virtual sneakers and collectables company RTFKT (RTFKT creates virtual sneakers, memes, and collectables using NFTs).
High Volume Names In Ethereum Name Service
On Feb 24, 2022, the Ethereum Name Service had a total of 724,096 ENS names generated, with the most significant number of monthly registrations occurring in the last several months, according to Dune Analytics. According to reports, unstoppable Domains, ENS' challenger, has over 2 million domains registered, and it just released Login, a single-sign-on service for Ethereum and Polygon.
Conclusion
Web 3 customers increasingly use decentralised URLs for digital identities as more DApps, wallets, exchanges, and markets support NFT usernames. As you read in this news, Puma is adding the ENS domain name to its NFTs to join the Metaverse. The giant retailer plans to enter virtual items into its inventory and meet the needs of both international and local customers. To read the hottest news about cryptocurrencies and learn more about them to have more confident crypto investments, visit Cryptologi.st.
How do you rate this post?