Polkastarter Coin and Polkastarter Price Prediction
#investment
#defi
#dex
#cryptocurrency
#pols
tl;dr
You can't cast doubt on the huge benefits that DeFi has brought. Then again, no innovation is challenge-free, and DeFi has faced scalability issues, with Ethereum gas fees increase significantly. Also, slow performance hasn't let the users enjoy the benefits fully. All crypto users seek inexpensive transactions, fast and secure swaps, and access to trade among various blockchains. Polkastarter, a DEX built on Polkadot, aims to solve these problems and more. Keep scrolling to learn all about the platform, Polkastarter coin and Polkastarter price prediction.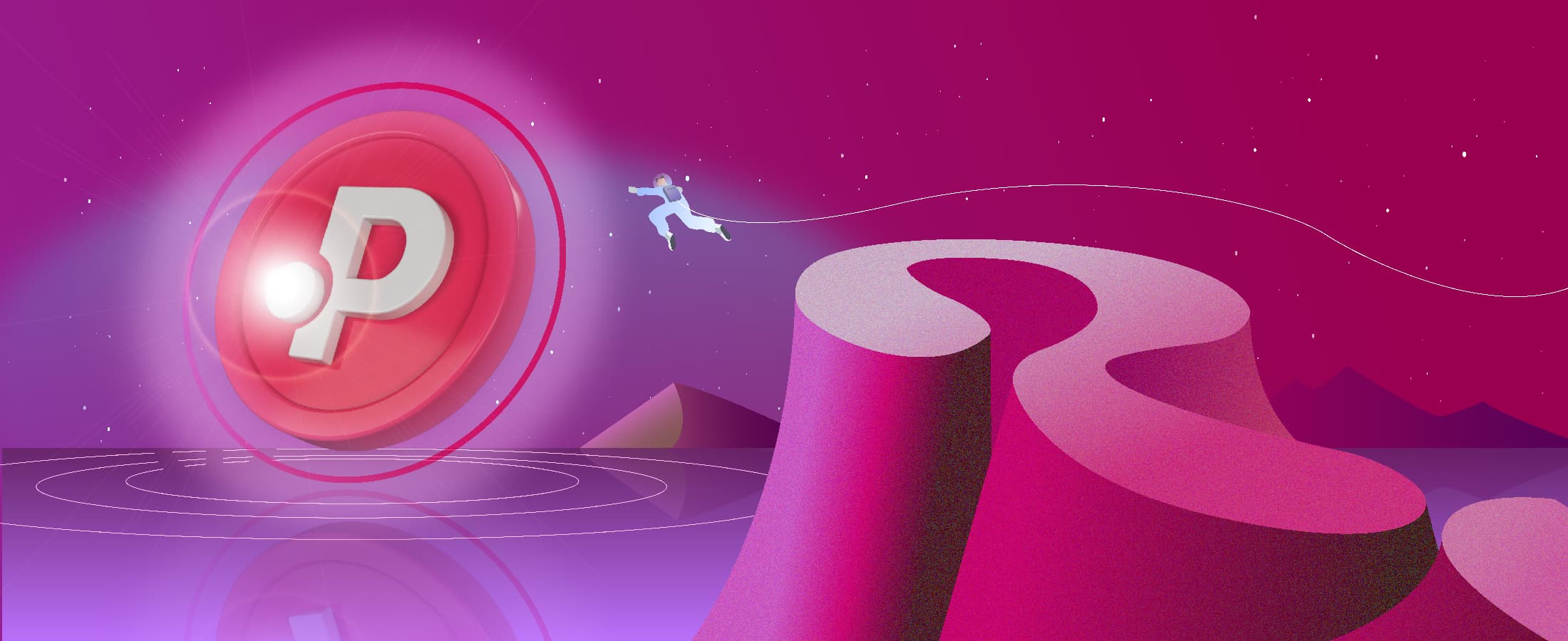 How do you rate this post?
Polkastarter Coin Platfrom At A Glance
Polkastarter coin comes from a platform based on Polkadot that has developed as a permissionless DEX for cross-chain token pools and auctions. Its main objective is to let projects raise capital in a decentralised and interoperable way based on Polkadot. Polkastarter helps decentralised projects raise capital and exchange it cheaply and swiftly. Polkastarter intends to provide a secure and compatible platform where users access assets with standards higher than ERC-20. Polkastarter strives to move toward a decentralised and interoperable future.
What Are Polkastarter Coin Platform Use Cases?
Polkastarter coin platform is mainly designed to be used by startups and early-stage blockchain projects trying to raise funds. Its primary usage includes fundraising, auctions, and OTC.
Fundraising: Startups are enabled to raise funds on a secure platform.
Auctions: Token pools provide the possibility of dutch and sealed-bid auctions.
OTC: The platform provides closed OTC deals with password protection, cheaper sales with whitelisted addresses and even crowdfunding in the future.
Polkastarter Coin Platform Features
Cross-Chain Swaps
Full KYC Integration
Fixed and Dynamic Swaps
Governance Model
Anti-Scam Features
Permissionless Listing
What Is Polkastarter Coin MVP?
Polkastarter coin MVP aspires to be a fixed swap platform for ERC-20 token pools, building a marketplace that connects pool creators and liquidity providers. The benefit for pool creators is the possibility to make and launch fixed token swaps in a permissionless manner. What's in it for liquidity providers? They can earn and transact using these new tokens. To incentivise the community, the platform offers liquidity mining to improve the usability and interface to optimise the platform experience.
Polkastarter Coin MVP Main Feature
Fixed Swap Pools
Liquidity Mining
Staking for Pool Access
Private Pools and Whitelisting
What Is Polkastarter Coin?
Polkastarter coin or POLS is the main token of the Polkastarter platform and is used for governance, staking, and liquidity mining. It is used for governance purposes, i.e., the users can vote on changes for product features, token utility, and kinds of auctions and decide on the projects to be featured by Polkastarter. POLS is also used to pay transaction fees.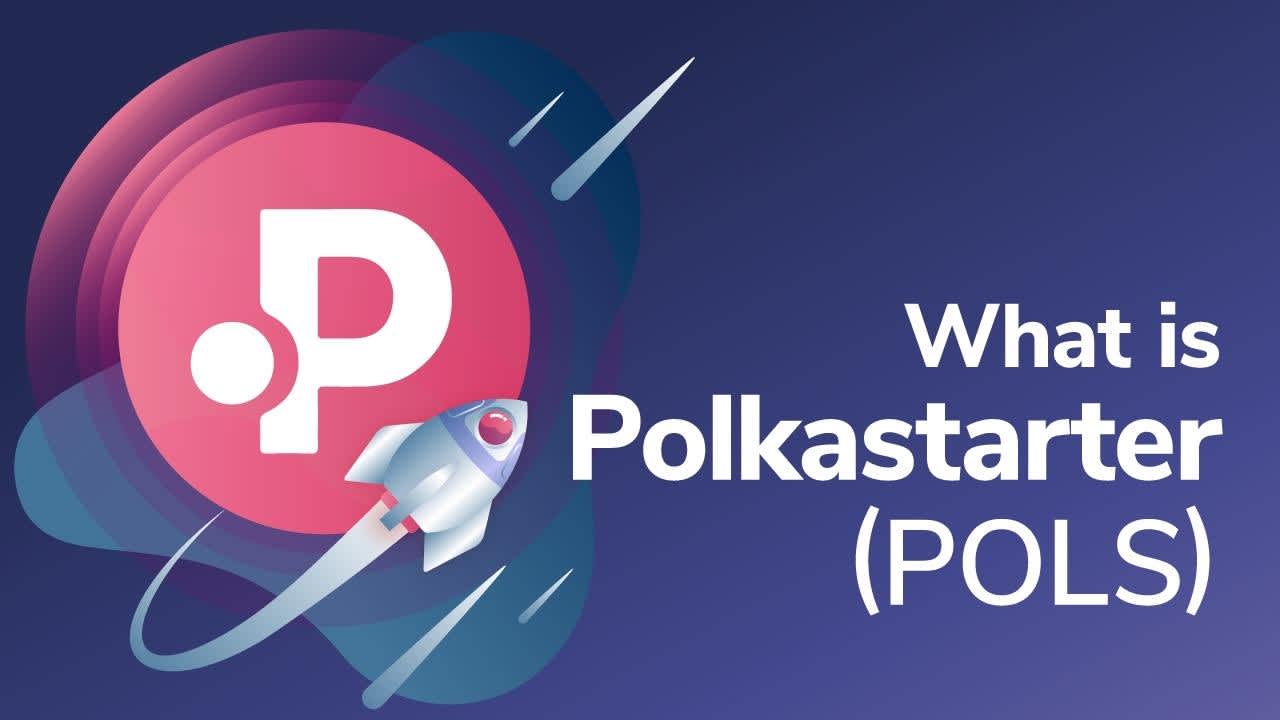 Staking Polkastarter Coin for Rewards
Polkastarter token pools charge the pool creators a fixed fee. Let's see how it works with an example. If a pool creator receives 1000 DOT worth of a token and the fee is fixed at 1%, 10 DOT will be decreased from their purchase and added to the staking reward pool. There is a 24-hr cycle for distributing staking rewards, and if a user holds 2% of the total staked POLS in that period, they will get 2% of all the staking rewards. If Polkastarter generated 10,000 DOT, that user will get 200 DOT. The users can participate in staking only after providing liquidity to the Polkastarter pools. If the contributors stop providing liquidity to the Polkastarter coin network, they will lose their staking status.
Staking Polkastarter Coin to Access Pools
There may face some limitations to the pool access. For example, if a pool is highly popular, access can be limited to the top liquidity providers and network contributors. Other limits can be imposed by password protection and whitelisting features. Concerning all this and aiming to benefit all the members, the Polkastarter coin can be used as a coordinating mechanism. If many members demand access to certain token pools, they first need to stake POLS tokens, which happens fully autonomously. Pool creators have the right to activate POLS staking to limit pool access to POLS holders as an incentive to reduce the fee on the total swapped funds.
Staking Polkastarter Coin for Governance
In the Polkastarter coin governance framework, POLS holders can vote for platform initiatives, feature development, liquidity rewards distribution details, etc. To submit their proposals about these matters, POLS holders must stake POLS. The proposals sent to the Polkastarter governance platform will be first discussed off-chain as a pre-voting mechanism to promote proposal discussion before on-chain submission. The real voting happens on-chain once the proposals are ready for submission. Finally, the Polkastarter development and management team reviews and applies the winning proposals.
Polkastarter Coin Liquidity Mining
Polkastarter coin platform provides a liquidity mining program to incentivise participation in the daily token pools, which will distribute a fixed amount every day, i.e. on each day, X tokens will be distributed among the liquidity providers on a pro-rata basis. If the ETH swap volume for 24 hrs is 1000, a user contributing 100 ETH will receive 10% of the total daily rewards. Liquidity providers are free to claim their reward after 24 hours and have a 7-day limit to claim their reward tokens from the Polkastarter dashboard. What happens if this limit expires? The team will send the unclaimed tokens back to the rewards pool for later distribution. The liquidity pool will supply the tokens needed for liquidity mining.
Polkastarter Coin Distribution and Allocation
27.5% goes for private sales.
22.5% is used as liquidity funds.
15% is dedicated to seed sales.
15% is used as marketing funds.
10% is for the team and advisors.
10% stays for foundational reserve.
The following image shows the Polkastarter coin private-sale structure.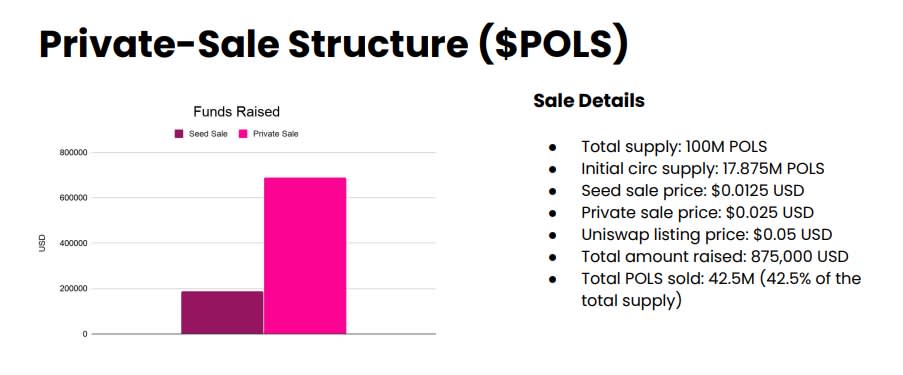 Polkastarter Coin Release Schedule
The following image depicts the Polkastarter coin release schedule.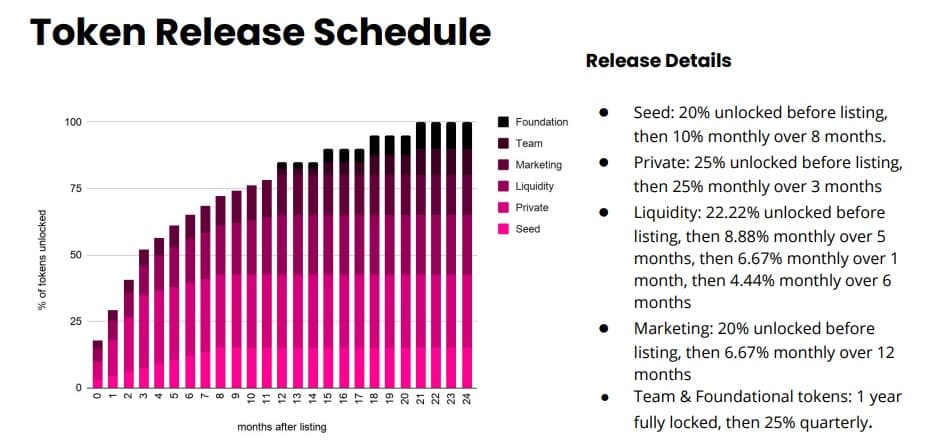 Polkastarter Coin Financial Analysis
According to the Cryptologi.st financial charts, the Polkastarter coin is currently held in over 33,000 wallets, which amounts to over 500,000 transactions, indicating its popularity in public. Today, on Jun 29, 2022, the Polkastarter coin price is $0.504267, with a 24-hour trading volume of $8,034,244. In the previous 24 hours, POLS price has been up 1.2%. Its circulating supply is 94 Million POLS coins with a total supply of 100 Million. Currently, Coinbase Exchange is one of the active exchanges to trade Polkastarter coins.
How Has Polkastarter Coin Performed Lately?
Today, on Jun 29, 2022, the price of each Polkastarter coin is 93.3% lower than its all-time high of $7.51 on Feb 16, 2021. However, it is 334.5% higher than its all-time low of $0.116476 on Oct 29, 2020. Polkastarter coin's annual ROI (Return on Investment) is -51%, while similar projects have had 2,861% growth in ROI over the same period. It means your $100 in Poolkastarter a year ago would result in losing half of your investment, which is not a good sign. Polkastarter's current market cap rank is #399, with a liquidity score of 42%, which is lower than the average of the market. The following image indicates Polkastarter's market cap rank and price changes over the last six months retrieved from Cryptologi.st.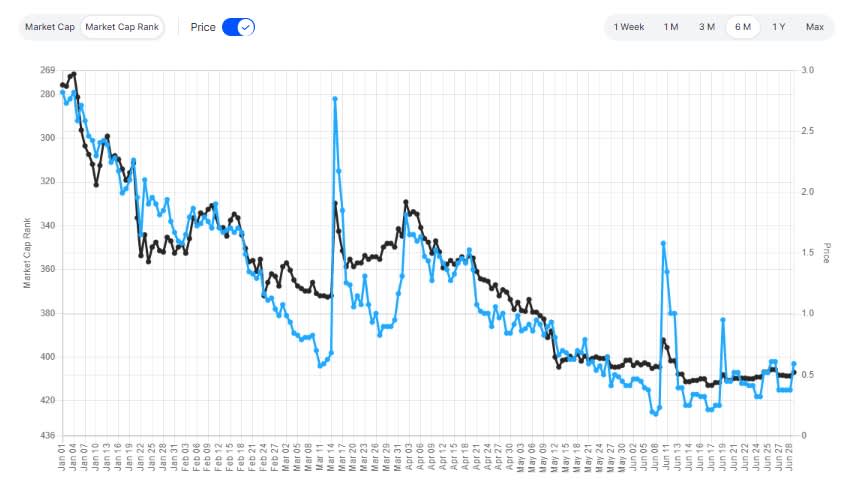 Disclaimer: Don't take this article as financial advice. You need to DYOR (Do Your Own Research) before investment.
Polkastarter Price Prediction
Polkastar coin price predictions all depend on the economic situation, market fluctuations, social changes, the recent performance of the project and its potential to grow and develop. We can never fully rely on predictions as they are not facts but opinions of crypto experts, and it is vital to learn if experts think highly of a project. The following sections elaborate on the Polkastarter price predictions for the coming years.
Polkastarter Price Prediction for 2022
Crypto experts claim that the Polkastarter coin will continue a steady trend at its current price for a long time. By 2022, the maximum price of POLS is expected to reach $0.89, while its minimum value can increase to $0.79 if the market gets bullish.
Polkastarter Price Prediction for 2023
The price of each Polkastarter coin may cross $1.36 if the market experiences a bull run in 2023. Its average price is expected to revolve around $1.21 in 2023.
Polkastarter Price Prediction for 2024
Polkastarter coin may end the year 2024 with an average price of $1.75 and a minimum value of $1.70. The maximum price is predicted to hit $2.05.
Polkastarter Price Prediction for 2025
In 2025, the maximum trading price of the Polkastarter coin is predicted to reach $2.94. If the market does not go through major volatility, experts expect an average price of $2.54 with a maximum price of $2.94 for POLS in 2025.
Polkastarter Coin Founders and Investors
The Polkastarter coin project was co-founded by Daniel Stockhaus, who is also the CEO, Miguel Leite, and Tiago Martins, who also works as the CTO of the platform. Here is Daniel's private account on LinkedIn to check his background. Also, Polkastarter has Kyros Ventures, Astronaut Capital, and NGC Ventures as its investors. The more famous investors a project has, the more reliable it will be.
Should I Invest In Polkastater Coin?
On the positive side, Polkastarter has been developed as a Decentralised Exchange, which is an integral part of the crypto world. Polkastarter aims to improve as the DeFi evolves and develop innovative methods to overcome the drawbacks DeFi faces. On the negative side, the -51% ROI is not indicative of good financial performance, and a liquidity score of 42% makes Polkastarter coin a hard sell in bearish markets, so we should consider it a long-term investment. While in a bear market, we need to keep our crypto knowledge updated with the hot news and project reviews of the top 1500 coins. Also, we need to weigh various options, evaluate hundreds of projects using a free screener tool, and keep them on our watchlist to monitor their changes. Cryptologi.st provides all of it and more. Stay tuned!
How do you rate this post?