PARSIQ: Autopilot Crypto Trade
#investment
#cryptocurrency
#blockchain
#decentralized
#prq
tl;dr
PARSIQ is a multi-chain parsing, monitoring and automation platform, which analyses the blockchain, and monitors events across various blockchains. It offers wallet protection, asset tracing and forensics, market intelligence, and a scoring system. Using PARSIQ, users can put tasks on autopilot, improve customer experience, and encourage product innovation. PARSIQ strives to be a seamless bridge connecting blockchains and the real world. PARSIQ applies conditional logic (if this, do that) and aims to help the public understand, interpret, and leverage blockchain data, create value and evade blockchain complexities. Let's learn all about this interesting project.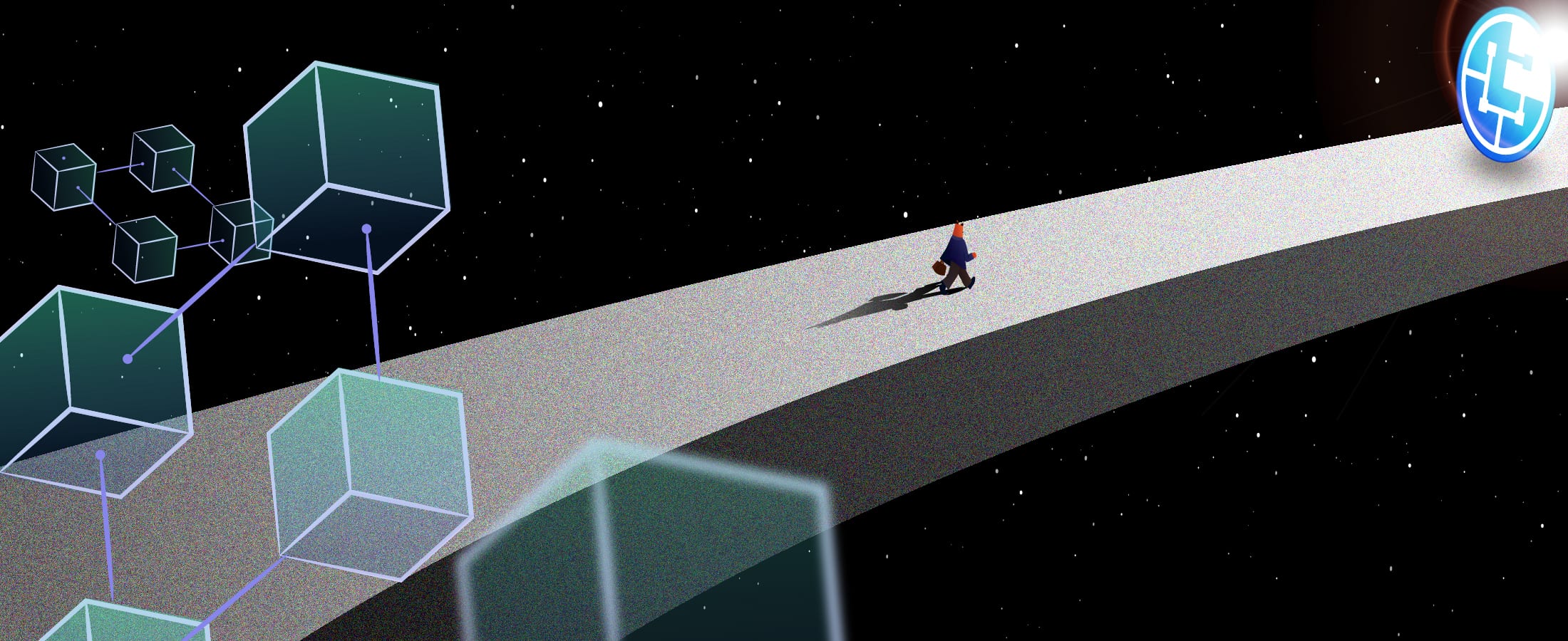 How do you rate this post?
PARSIQ Unique Features
PARSIQ's main objective is to be a full-suite data network to establish the backend for Web 3.0 decentralised applications (dApps) and protocols and help users to
create real-time connections between functions of their business;
save time and decrease costs while experiencing maximum flexibility;
develop trigger ball automation between blockchains (which are decentralised) and centralised entities;
receive real-time alerts when relevant activities occur;
add capabilities on top of blockchain data without writing custom codes; and
identify risky transactions and blacklisted accounts in real-time.
How to Use PARSIQ?
To use PARSIQ for monitoring purposes, you should choose any addresses or a smart contract, use the filter to specify how you'd like to do the monitoring, add valuable data from outside the blockchain, and deliver it to any app or device for further actions. Whether you're an individual or a business, PARSIQ tries to help you create customisable workflows to automate processes and receive data-driven insights.
What Can I Automate with PARSIQ?
PARSIQ allows users to automate various workflows, including analytics, risk management, trade order executions, financial accounting, and payments.
What Does PARSIQ Offer Its Users?
PARSIQ aims to help its users with wallet protection, asset tracing and forensics, market intelligence, and a scoring system.
Wallet Protection and Asset Tracing In PARSIQ
It's no secret that protecting your wallet is one of the earliest steps of entering the crypto world since billions of dollars have been stolen in crypto in recent years. There are various kinds of wallets in the market, and it's better to know about them first. Anyhow, regardless of their features, all the wallets need careful protection. PARSIQ offers an alarm system that will alert the users (in real-time) whenever an unauthorised transaction is about to happen. Then, PARSIQ's asset tracing tool comes into play to dissect the blockchain data and notify the users of where the assets went.
It can even return the stolen assets in many cases, thanks to PARSIQ's close connection with exchanges. Also, PARSIQ can monitor smart contracts and service provider wallets for cyberattacks. All of these can streamline trading for individuals and businesses.
Forensic Services and Market Intelligence in PARSIQ
In addition to asset tracing tools, PARSIQ offers a state-of-the-art forensic tool that can significantly help researchers, forensic scientists, law enforcement officials, and security firms. Thanks to PARSIQ's research tool, the users can increase their market intelligence by being notified in advance when the market is about to experience a major change. Users can also investigate assets and projects and determine where ICOs will spend their funds to check their honesty. PARSIQ strives to work as an ecosystem and marketplace for algorithm coders, creating an environment where everyone can benefit from blockchain analytics.
PARSIQ Platform
PARSIQ platform consists of various elements, including blockchain adapter, monitoring and notification, data store, analytics and reporting, API server, and portal backend/ frontend.
PARSIQ Blockchain Adapter
The Blockchain Adapter is designed as a layer including various blockchain clients and PARSIQ's integrated track and trace software modules. The Blockchain Adapter aims to be an entry point for the raw transactions to process effectively, decompose and reaggregate data into Native Events and lead them to the other parts of the system.
PARSIQ Monitoring and Notification
The monitoring and Notifications subsystem is used to process Native Events by activating Smart-Triggers related to each event, executing them and delivering result events as notifications via different Delivery Transports (i.e., WebHooks, Telegram).
PARSIQ Data Store
Data Store consists of databases, streaming queues and in-memory key-value storage that organise and index the data for later usage.
PARSIQ Analytics and Reporting
Analytics and Reporting is an intermediate subsystem that collects, aggregates and post-processes various data. It delivers statistical and intelligence data, which will later be used in reports and visualisations to help analysis and analytics.
PARSIQ API Server and Portal Backend/ Frontend
Exposing the public and partner APIs, the API Server works for integration purposes and performs validation, authorisation and configuration.
Portal Backend/Frontend works as the users' window to the PARSIQ Platform.
PARSIQ On-Chain Streams
An Event Stream is an endless sequence of events representing a particular blockchain activity occurrence. Each Event can be considered a record/ structure of a specific type - all Events from the same Stream and the Stream itself are also of this type.
PARSIQ Native Streams
PARSIQ's native streams work with the following blockchains and their native streams:
PARSIQ Special Streams
PARSIQ's IQ Protocol and On-Chain Subscriptions
PARSIQ's IQ Protocol is unique to crypto markets and strives to develop a circular economy by collecting subscription fees and using them to create constant demand for PRQ tokens. PARSIQ's IQ Protocol offers a powerful lending system that rewards PRQ holders while making PARSIQ services available to the public.
PARSIQ's Power Token and Subscription Conditions
To maximise the benefits of using the PARSIQ Platform, users can hold PRQ, which will be swapped to a Power Token, representing the PRQ held via the IQ Protocol. Power Tokens are not to spend but only used for subscription purposes. Users unwilling to buy PRQ tokens from the market can borrow Power Tokens through the IQ Protocol for a specific period of time (subscription length) by paying a fee.
PARSIQ Token (PRQ)
The PRQ token is at the heart of the PARSIQ ecosystem, providing access to all PARSIQ services and tools. To access these services and tools, PARSIQ users can either hold PRQ or use PARSIQ's IQ Protocol, which will create a circular economy when paired with PARSIQ's tokenomics model.
PARSIQ Token (PRQ) Tokenomics
On Sep 2, 2019, the PRQ token started on the Ethereum blockchain with a total supply of 500,000,000 tokens. PARSIQ could raise 1,595,000 EUR through a private sale (0.0175 EUR) and an IEO on Coinmetro.com (0.025 EUR). Out of 250,000,000 total tokens offered, 151,703,128 remained unsold and have since been burnt.
PARSIQ Token (PRQ) Burn
In January 2021, the team decided to burn over 50% of the team and advisor tokens (A total of 38.04m PRQ) as a sign of the team's long term commitment to the project and to protect the PRQ community. This decision re-balanced the available PRQ in the market and increased PRQ holders' trust.
PARSIQ Token New Total Supply
Currently, the total supply of PRQ is 310,256,872 tokens divided as follows:
Circulating Supply: 151,772,717
Team and Advisor Pool: 14,400,000 (1.4m PRQ released monthly)
Development Fund: 18,084,154.82966
Reserve Fund (currently locked): 125,000,000
PARSIQ Financial Analysis
Today, on Apr 26, 2022, PARSIQ holds the #675th market cap rank among all the crypto projects on Coingecko.com. PARSIQ's price is $0.248034, and its 24-hour trading volume revolves around $1,948,575. In the previous 24 hours, PRQ's price has been down -5.4%. PARSIQ has a circulating supply of 150 Million PRQ coins and a total supply of 310 Million. Currently, Gate.io is one of the most active exchanges to trade PARSIQ.
Disclaimer: Don't take this article as financial advice. You need to DYOR (Do Your Own Research) before investment.
PARSIQ Price Prediction
Based on the recent performance of PARSIQ and its future goals, some crypto experts have predicted its price in the coming years. It's crystal clear that these are only predictions, and you must not consider them as financial advice. Predictions can just shed some light on the future road of PARSIQ and help us make better investment decisions.
PARSIQ Price Prediction for 2022
In 2022, the minimum price of PARSIQ is predicted to be $0.34. The maximum price of PRQ can reach $0.40, with an average trading price of $0.35.
PARSIQ Price Prediction for 2023
The price of PARSIQ is expected to reach a minimum of $0.49, a maximum of $0.58, with an average price of $0.51 throughout 2023.
PARSIQ Price Prediction for 2024
Experts predict that in 2024, the price of PARSIQ will reach a minimum of $0.75, a maximum level of $0.86, with an average trading price of $0.77.
PARSIQ Price Prediction for 2025
The price of each PARSIQ is expected to reach a minimum of $1.06 in 2025. The PRQ price can reach a maximum of $1.30, with an average price of $1.10.
PARSIQ Roadmap
PARSIQ's roadmap shows the paved way until here, in addition to its road ahead.
PARSIQ Completed Milestones
ParsiQL programming language
Initial blockchain integrations: Bitcoin; Ethereum for PARSIQ Beta
PARSIQ Platform: From Beta to Live!
Layer 1 blockchain integrations: Algorand; Dash; Celo; Binance Smart Chain; Huobi Eco Chain; Solana; Polkadot
DeFi integrations: Chainlink; Ocean Protocol; Aave; Balancer
Data provider integrations: Cryptorank; Uppsala Security; Bitfury Crystal
Apps and delivery channels integrations: Telegram; Google Sheets; Webhooks; Discord
Integration support: Non-Fungible Tokens (NFTs); Wallet Balances (MVP for Retrospective Smart Triggers)
IQ Protocol V1 Mainnet Beta and PRQ Tokenomics 2.0
PARSIQ Future milestones
New Portal UI/UX
ParsiQL 2.0
Smart Templates: Pre-built Smart Triggers for specific use cases
Retrospective Smart Triggers: Indexing of historical blockchain data for querying and analysis
Marketplace for Public Smart Triggers
IQ Protocol V2
A public database of labelled addresses (monitoring targets)
Reverse Triggers: On-chain transfers triggered by on-chain or off-chain events
Layer 1 and Layer 2 blockchain integrations, DeFi integrations, data provider integrations, apps and delivery channels integrations
NCase
Should I Invest In PARSIQ?
PARSIQ has come with an informative and clear whitepaper, ambitious goals, interesting technologies, and modern ideas. PARSIQ also integrates with and supports various famous crypto projects, which is a good sign. However, volatility and change are two inseparable parts of the crypto market. When it comes to investing in crypto, you must never throw caution to the wind and invest irrationally! To help you make confident crypto decisions, Cryptologi.st is here with its analytical project reviews, top news, and educational content. Keep checking it for more ground-breaking projects!
How do you rate this post?