Oxen Coin: Unparalleled Privacy and Security for All
#blockchain
#decentralized
#defi
#oxen
tl;dr
Oxen Coin is a privacy and security-focused blockchain project that tries to provide users and developers with the necessary tools for the next-gen privacy services. Financially speaking, Oxen price decreased over the last year, and its liquidity score is below the market's average. Keep reading to delve deeper into the project and find out how to buy Oxen!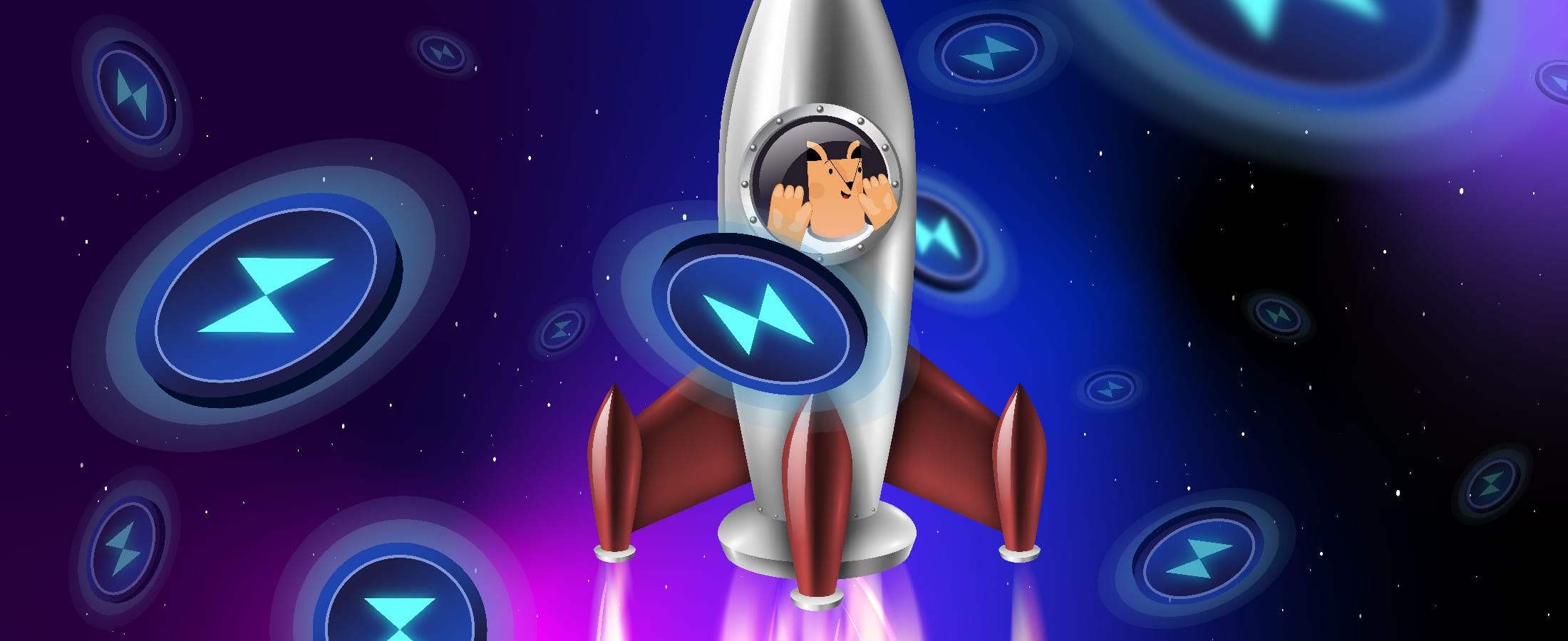 How do you rate this post?
Oxen Coin: What Is Oxen Crypto?
Oxen Coin is a platform that provides tools to create a more private future for the Internet. Oxen platform aims to empower users and developers to leverage blockchain technology to reach unparalleled privacy and security on the Internet. To accomplish this goal, the Oxen platform offers various tools and services powered by the Oxen Coin (OXEN), the native cryptocurrency of the platform.
Oxen Coin Platform Mechanisms
On the way to increasing privacy and security, the Oxen Coin platform utilises two main mechanisms. Firstly, Pulse is the platform's Proof-of-Stake implementation, allowing OXEN to be stakeable. This feature is the heart of the Oxen Network that enables layer-2 privacy tools and services to operate on the network. For example, Session and Lokinet use the stakeability of Oxen Coin to function on the network. Session is an end-to-end encrypted anonymous messenger, and Lokinet is a low-latency onion router for private browsing, voice, video calls, etc.
The second mechanism of the Oxen platform is called Blink, which is an instant anonymous payments mechanism. Blink powers instant transactions with no privacy or security compromises, making Oxen the pioneer of privacy platforms with no-compromise instant transactions.
What are Oxen Coin Features?
Oxen Coin (OXEN) powers the Oxen platform and has plenty of features that make it an attractive digital asset. In the following, we will review some of its most significant features.
Oxen Coin Is Powerful!
Oxen Coin has a broader range of functionalities than just being an instant, anonymous, stakeable digital asset. Oxen Coin also powers all privacy tools and services running on the Oxen Network. In addition, these tools and services gain value for OEXN, leading to a perfect blockchain ecosystem.
Oxen Coin Powers Session!
Session is a fully-anonymous private messenger on the Oxen Coin platform. Session's distinguishing point compared to other secure messaging apps is that it combines multiple privacy-oriented features, including end-to-end encryption, decentralised storage, onion-routed messages, and no phone numbers or other identifiers. More than 250k active users on mobile alone use Session, making it one of the most-used, fastest-growing blockchain applications. It allows users to burn Oxen Coin to purchase in-app features and upgrades, including permanent usernames and sticker packs.
Oxen Coin Powers Lokinet!
Lokinet is a low-latency onion router on the Oxen Network that utilises Oxen Service Nodes to relay users' Internet traffic with complete anonymity. It is capable of handling real-time voice and video calling, which makes Lokinet stand out from the crowd of competitors. Unlike other similar services that rely on volunteer relay operators, Lokinet rewards its relay operators with Oxen Coin for their services. This structure helps to ensure the high quality of the services. Lokinet enables website operators to make Internet services accessible via a long, randomised '.loki' address. However, they can buy custom '.loki' addresses by burning Oxen Coin.
Oxen Coin is Private!
Being built on CryptoNote DNA gave Oxen Coin some of the most powerful privacy and anonymity protections. The complete anonymity makes OXEN fully fungible, meaning that it is impossible to trace or track any individual Oxen Coin based on where they have been or what they have been used for.
Oxen Coin is Fast!
Oxen Coin offers a solution for low transaction speed, which has always been among the most critical issues of privacy coins. For example, Monero needs more than 20 minutes to confirm transactions. The Blink mechanism allows OEXN to finalise transactions instantly. This mechanism uses groups of Oxen Service Nodes (quorums) to confirm OXEN transactions instantly and without compromising privacy or security.
Oxen Coin is Stakeable!
Oxen Coin can be staked on the network to earn rewards by running Oxen Service Nodes, which are blockchain nodes that form the backbone of the Oxen platform. Pulse is what makes OXEN stakeable, which in return secures and powers privacy tools on the network. Moreover, Oxen Coin holders can stake their digital assets into a service node, which are rewarded by OXEN in exchange for providing service to the network. By doing so, stakers will earn a profit on their staked assets.
Oxen Coin Roadmap
According to Oxen Coin's website, the project is constantly developing to provide users with better services. In the following image, you can see the future roadmap of Oxen Platform.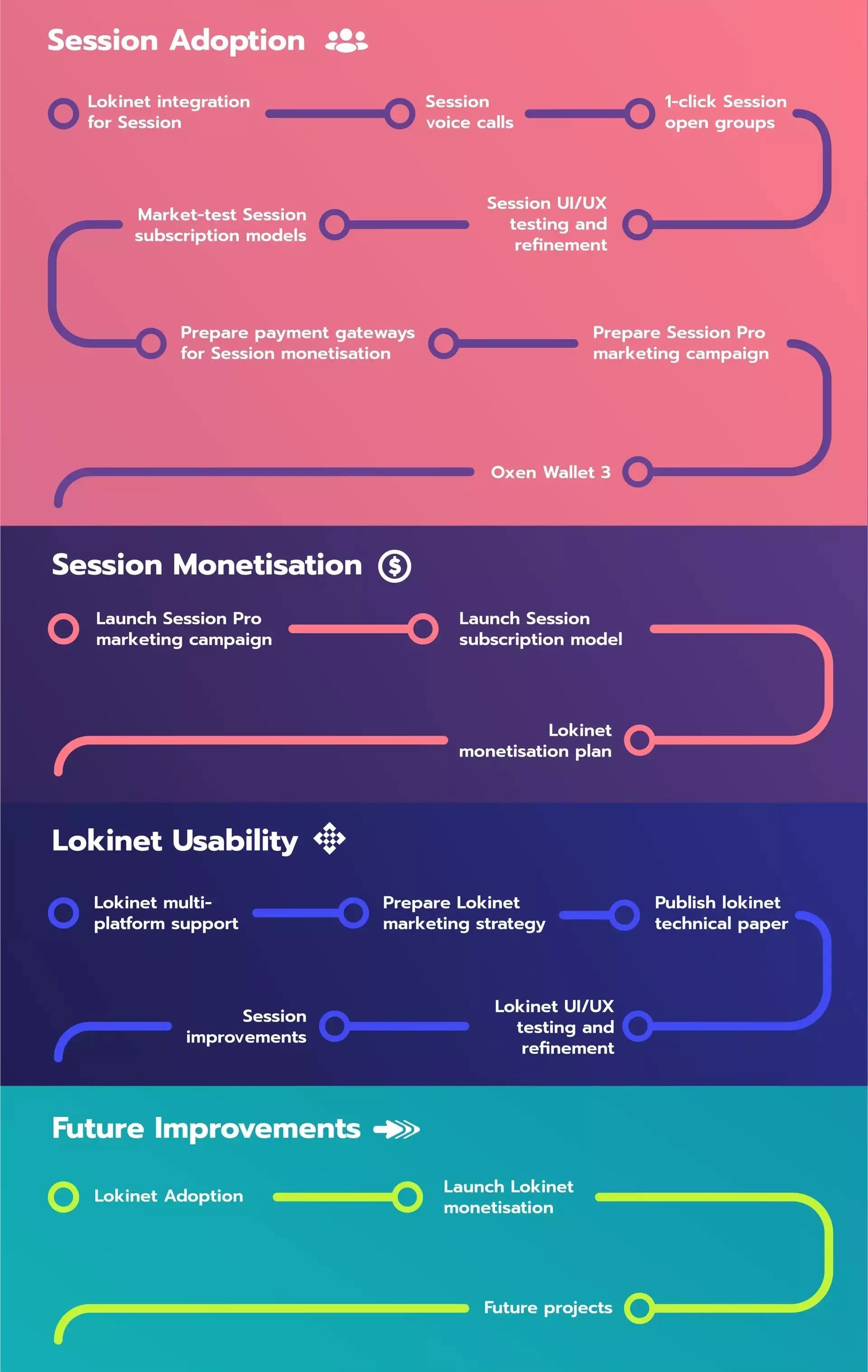 Oxen Price
According to the data at Cryptologi.st, Oxen price followed an overall decreasing trend over the last year, except for a peak at $1.18 on Nov 11, 2021. However, if we tighten our time frame to the previous three months, the Oxen Coin price shows a bell-shaped trend, with a significant fall between May 3 and May 11, 2022.
Oxen Coin Market Cap and Liquidity
Over the last year, Oxen Coin's market cap rank saw an overall negative trend, similar to its price. However, the trend got reversed during the previous three months. OXEN was ranked #649 in the market when writing this post on May 24, 2022. Its liquidity score is below the market's average, making it a challenging sale in bearish markets.
Oxen Coin Return On Investment (ROI)
Oxen Coin's investors were not happy over the last year! Its ROI was -49% over the mentioned time frame, which is a worse figure than its similar projects' ROI. Moreover, OXEN underperformed compared to the crypto market's average ROI.
Oxen Coin Popularity
The social media analysis at Cryptoloogi.st shows that Oxen Coin's popularity on Twitter increased over the last year by 74%. However, there were some unusual jumps in the number of followers that should be considered. Its followers constantly dropped over the last six months, leading to a 10% decrease.
How to Buy Oxen?
To learn how to buy Oxen Coin on the exchanges that support this coin, you should follow these step by step instructions:
a) Compare crypto exchanges.
Cryptocurrency exchanges are different in terms of fees, security, and payment methods. There are some tools available out there that help you compare crypto exchanges for buying Oxen Coin. Finder.com is one of the tools that you can use for this purpose.
b) Register and create an account on the selected exchange.
Simply look for Register or Create an Account button. It will take you to the right place where you can set yourself up.
c) Deposit money into your account.
You need to add funds to your account, which can be done by a bank transfer with a credit or debit card or deposit cryptocurrency from a crypto wallet.
d) Buy Oxen Coin (OXEN).
Now you are ready to exchange your funds with Oxen Coin (OXEN).
It is worth mentioning that OXEN also offers a wrapped ERC-20 token, called wOXEN, which is available on UniSwap. You can also purchase wOXEN and then swap to OXEN with a 1:1 ratio using the wOXEN bridge.
Is Oxen Coin a Good Investment?
It is a fact that Oxen Coin has multiple functionalities on the Oxen Network, which help the coin to be more valuable. However, you need to bear in mind that there is always a risk associated with crypto projects due to the nature of the market. Moreover, the data shows that OXEN did not perform well financially over the last year. Therefore, you need to do your own research and seek information from multiple sources. At Cryptologi.st, we provide the necessary tools and information you need to make reasonable financial decisions in the crypto market, such as analytical project reviews, breaking news, and educational content. Stay attuned to more creative blockchain-based projects!
How do you rate this post?