Origin Protocol: A Marketplace For Record-Breaking NFTs
tl;dr
The Origin Protocol is an ERC20 protocol that creates a decentralized setting, connecting buyers and sellers by peer-to-peer networks. The protocol uses its native token (OGN) to enable rewards, incentive systems, governance, staking, and payments. Over the last months, the OGN token has been on a steep uptrend, and bulls have strengthened it. The bullish momentum can result from some intriguing developments going on in the network. Origin Protocol provided its investors with a 720% Return On Investment (ROI) over the last year. Also, from October to Nov 22, 2021, OGN's market cap started to grow, leading growth from 246 to 209 with more than $439.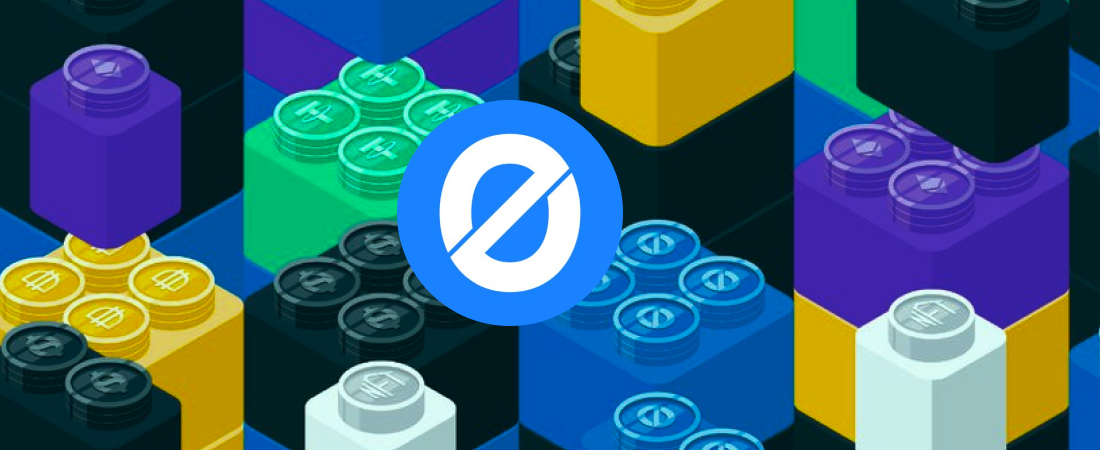 How do you rate this post?
Origin Protocol Key Features
The main aim of Origin Protocol is to create a distributed system by which the users can promote their products. Therefore, free trade of goods and services is achievable at the real market value and by eliminating third parties. Origin Protocol is in partnership with well-known international companies, for instance, Binance, Samsung, Amazon, Google Cloud, Chainlink, and Brave.
Wich Projects Are Similar To Origin Protocol?
Among all cryptocurrency projects, the most similar projects to Origin Protocol are Rarible, NFTb, and LUKSO. All these tokens are classified under the umbrella of the Collectibles & NFTs category. When writing this post on Nov 22, 2021, the ranks of Origin Protocol, Rarible, NFTb, and LUKSO are #168, #484, #642, and #285, respectively. The market cap of these coins has a considerable difference. Still, it is clear that the market cap of Origin Protocol has a significant difference with similar projects with a $408 billion market cap. So, by now, the Origin Protocol is a pioneer compared to projects in a similar category.
However, regarding the annual return of investment (ROI), NFTb and Luksu token investors enjoy much more profit than Origin Protocol and Rarible. The number of wallets created for the Origin Protocol is about 39,281, and the number of transactions reported was 348,343 at the time of writing this post.
Origin Protocol Overview:
Origin Protocol is a decentralized marketplace utilizing blockchain technology, allowing market participants to share goods and services through peer-to-peer (P2P) networks. Origin Protocol runs on its native OGN tokens used in incentive systems, staking, governance and payments.
Origin Protocol marketplace connects buyers and sellers. Users can check the available listings, write reviews and take any other actions. So, the assets trade goes on with more ease in this P2P network which disrupts the sharing economy. The protocol focuses on the unrestricted trade of all products and services at market pricing without the intervention of third parties. This token is available in central exchange markets like Binance and KuCoin, Gate.io.
What Is The Main Aim of Origin Protocol
The main goal of Origin Protocol is to provide online market participants with a conducive environment through:
improved incentivization system;
better Accessibility; and
lower transaction fees.
How Is the Origin Network Secured?
Origin Protocol's native currency - OGN - is ERC-20 compliant and runs on the Ethereum blockchain. Origin Protocol uses a unique technology called Interplanetary File System (IPFS) to secure data transfers among peers and ensure data integrity. In Origin Protocol, users can earn OGN by participating in the platform and via the referral program in addition to buying and selling the coins.
Financial Analysis
Origin Protocol provided its investors with a 720% Return On Investment (ROI) over the last year. Although the number is very considerable, OGN's ROI is much lower than similar projects' ROI (7,647%). Also, OGN underperformed compared to the market's top 1500 projects' average ROI (33,539%).
OGN's Popularity
Projects with public Github accounts have more transparency and reliability. Generally, investing in projects with multiple contributors and commits is considered a better investment, i.e., the developers are busy working and building the project. According to our data, there are 72 contributors to Origin Protocol who committed one code commits over the last month.
Popularity can potentially affect the success of a cryptocurrency project. Our data show that OGN's popularity on Twitter went up by 12% over the last five months, leading to 128k followers when writing this post. Also, its Reddit subscribers saw a growth of 25%. However, OGN's Telegram channel users declined by 6% over the same period, reaching 27k users.
OGN's Market Cap and Price
Talking about market cap, one of the most critical financial factors, OGN saw an overall declining trend in its market cap rank from early June to late October 2021. After that, the trend got reversed, and OGN's market cap started to grow, leading to growth from 246 on Oct 28 to 209 with more than $439 when writing this post on Nov 22, 2021.
OGN's price has seen ups and downs over the last five months. Peaking at $1.35 on Sep 4, it decreased to $0.75 on Oct 26. Since then, the price has grown, reaching $1.13 on Nov 21, 2021.
Is Origin Protocol The Best Cryptocurrency To Invest In?
It is no secret that NFT projects are among the most magnetic cryptocurrency projects these days. However, apart from popularity, several other factors need to be considered to choose a project as an investment option, e.g. the overall market trend, detailed project information, and the essential ones, your financial situation and preferences.
Cryptologist is here to help you access all the information you need about the cryptocurrency market before investing. However, no one better than you is aware of your financial status and needs. Therefore, you are the best person to decide whether to invest in a project or not.
How do you rate this post?