Operon Origins' IDO Is on The Corner!
tl;dr
IDO or initial DEX offering is one of the newest ways to invest. In this blog post, we are going to provide you with the details about the Operon Origins' IDO. Operon Origins is among the first NFT combat games with Epic art and its native token is $ORO which will be launched in BSCPad, GameZone, and Pancake Swap on December 2, 2021. The initial market cap will be $132K and the total supply is 100 million. The IDO / listing price of ORO will be $0.10. Let's take a close look at this Operon Origins!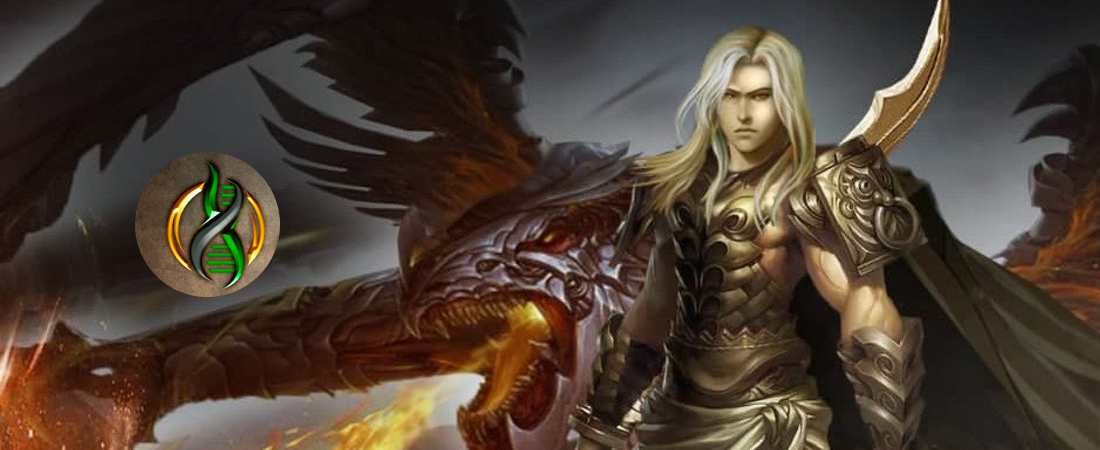 How do you rate this post?
Operon Origin Overview
Operon Origins is a GameFi NFT collectible card game that is to be developed by Juego, a AAA game studio, with the goal of revolutionizing the digital collectible card game business by combining traditional gaming industry quality standards with blockchain integrations.
Players can now own their digital collectibles, giving them the ability to hold, sell, and transfer them whenever they want since Operon Origins has identified the hunger for visually astounding NFT games.
What is Operon Origins Goal?
Operon Origins possess an intuitive ecosystem design that focuses on fairness and accessibility. By delivering accessible and challenging gameplay centered around high-quality NFTs, Operon Origins seeks to revolutionize the collecting card game market. Operon Origin is a unique opportunity to explore the Operon Metaverse by pushing the boundaries of competitive NFT gaming.
Operon Origins Game Info
With over 250 chapters to finish and dozens of hours of dynamic action, Operon Origins is an ever-growing enormous multiplayer journey for the player. While preparing for their next adventures, players can explore the Operon Metaverse. Players are rewarded for their input and participation in the game by using a Play-to-Earn method. Operon Origins makes use of visually impressive NFTs, which can be traded on the Operon Origins NFT market. The players hold the NFT in their possession. As a result, the player has complete control to transfer, trade, or collect these NFTs.
NFT's Distribution:
Operon Origins' collectible NFTs are categorized based on their rarity categories. The strength of the NFT is influenced by its rarity. So, NFTs with legendary rarity are the most powerful cards in the Operons Origin metaverse. Only 5,000 NFTs are accessible at this time; however, more NFTs will be available in the future. Here is the full report of the Operon Origins' NFT distribution:
1% LEGENDARY
10% EPIC
29% RARE
60% COMMON
Two Tokens of Operon Origin
The Operon Origins possess two kinds of tokens, which are explained in the following:
ORO token
Utility The Operon Origins (ORO) token is the Operon Origins ecosystem's native utility token, which will be available on both decentralized and centralized exchanges. Initially, ORO tokens will be used to acquire NFTs; however, after the first 5,000 NFTs have been purchased, zORO tokens will be used. The NFT marketplace will accept ORO tokens as a means of payment.
zORO tokens
The zORO tokens are non-tradeable tokens that can be obtained through staking ORO and playing the game. The utility of zORO tokens is the ability to buy NFTs.
NFT Marketplace
Players will be able to exchange their NFTs on Operon's NFT marketplace. The NFT marketplace will be easy to use and available to all players thanks to its intuitive design. ORO tokens, the native token of the Operon Origins ecosystem, will be accepted as payment on the NFT marketplace. The NFT Marketplace will also serve as an auction platform for limited-edition NFTs. A 5% trading fee is charged on the marketplace, which will be used for marketing and partnerships to boost ecosystem value.
Tokenomics
Total Supply 100,000,000
Company Reserve 17%
Team 15%
Partners & Advisors 5%
Seed round 7.5%
Private round 16%
Public round 4%
kOL/Influencer 2%
Liquidity 10%
Financial Available Data
Total Supply: 100M
Initial Circ Supply: 1.32M
Initial Market Cap: $132K
IDO/Listing Price: $0.10
Operon Origins Investors
Final Remarks
This is not financial advice. No one can decide on investments better than yourself. We are not financial advisors, and what we're providing on Cryptologi.st is for educational purposes only. We gather everything you need to compare your options and make investment decisions all in one place
How do you rate this post?