Oasis Network: Go Private And Make Money
#blockchain
#cryptocurrency
#defi
#decentralized
#token
#rose
tl;dr
Imagine a world where you not only have complete control over your online private information, but also you may profit from your data by sharing it with businesses. It is what the Oasis Blockchain Network is all about. The Oasis Protocol is a public blockchain with an eye on creating a more private and scalable version of decentralised finance (DeFi). The Oasis Network can power the next generation of privacy-first services and enable a new data civilisation with Tokenized Data. In this article, we'll delve into the functions of Oasis Network, native ROSE token, primary components and all its ins and outs!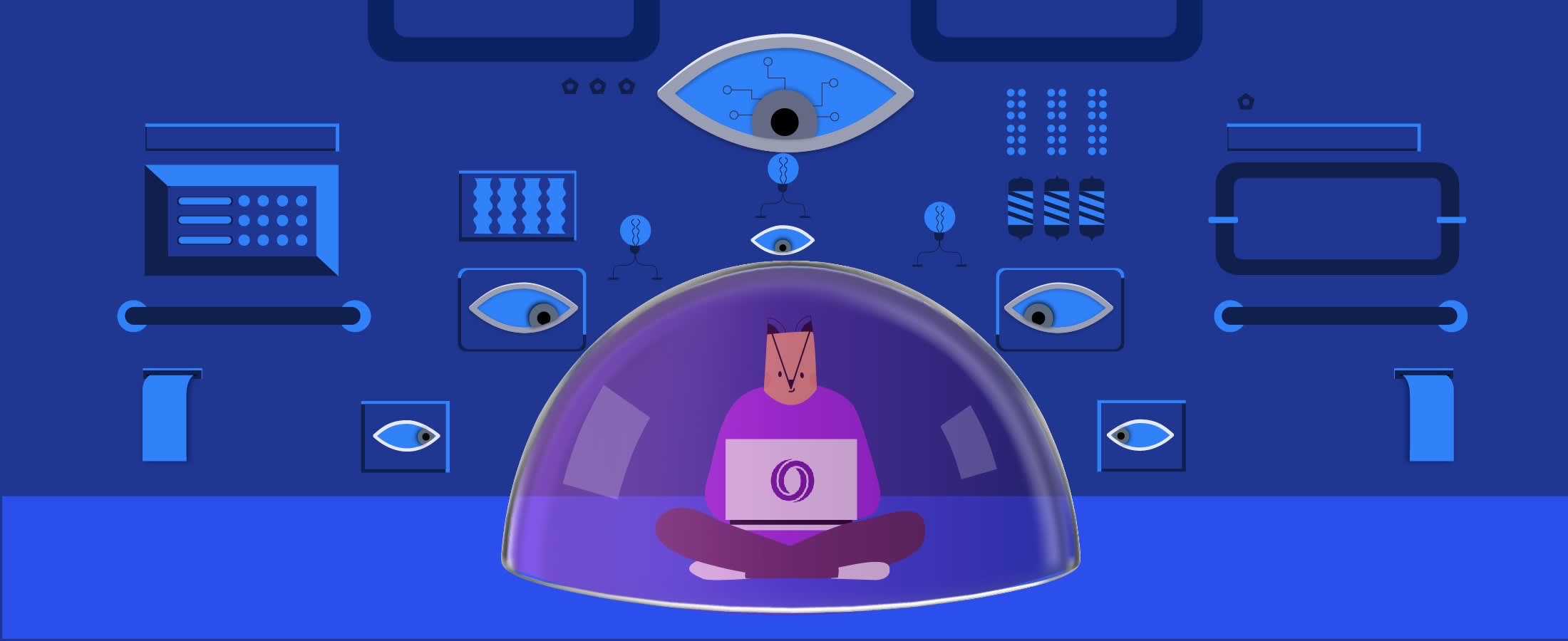 How do you rate this post?
An Overview of the Oasis Network
Oasis protocol is a layer one proof-of-stake decentralised blockchain that offers scalability, high transactions, low gas fees, token monetisation and privacy-enhanced DeFi. It is a kind of cloud platform powered by cutting-edge technology and secure computing to ensure privacy and decentralised infrastructure and streamline data privacy. Tokenizing allows all the individuals to own their data, earn rewards for staking it, control it and enable private DeFi. Oasis project comes with its native token ROSE with a live market cap of USD 1,146,250,540 and a rank of #76 on the current CoinMarketCap.
What Does Oasis Network Add to the Blockchain?
The Oasis Network is the world's first scalable, privacy-enabled blockchain and is designed for the next generation of blockchain and DeFi. It aims to support the next wave of DeFi applications by offering better privacy and scalability, providing private smart contracts, high throughput, and secure computing. The Oasis Network incorporates confidential computing and blockchain to ensure data remains private during computation and cannot be reused without permission.
Rose Wallets and Oasis Browser
The Oasis platform launched ROSE wallets and Oasis browser extensions and integrated them to manage the ROSE tokens to include everything for convenient staking of ROSE tokens. Additionally, to make the Oasis Network stronger and safer, they introduced the Rose Garden mechanism to reward ROSE tokens to the community. It also gives them early access to the ROSE token and provides an opportunity for further staking rewards.
What Problems Does the Oasis Network (ROSE) Solve?
The answer to the above question concerns one of the main drawbacks of DeFi, i.e., lack of privacy and some other limitations like high fees, behaviours of self-motivated traders, and lack of a reputable system. Oasis network's trump card to solve these issues is providing private lending, low fees, under-collateralized loans, private automated market makers, data ownership and its unique ParaTime Architecture. As a result, privacy and scalability emerge at DeFi and Oasis Network expands DeFi to the next level.
Unique Advantages of the Oasis Network
Oasis Network has introduced itself as the only scalable blockchain with native support for Rollups at the consensus layer. The biggest competitor for the Oasis Network is Web3 since the Oasis Network offers data ownership, immutability, and confidentiality that the current Web3 cannot provide. These superiorities make the Oasis Network a preferred solution for the next generation of digital apps and services that respect user privacy. Scalability and privacy are other features that come with this platform.
Oasis Network Main Components
What makes the network unique is that Oasis Network developed the novel ParaTime Architecture to separate consensus operations from computing into two main layers, the Consensus Layer and the ParaTime Layer. This separation means that ParaTime layer entities only operate smart contract execution, and the consensus layer entities only handle consensus for better scalability and increased versatility. Let's see what each layer actually is.
Consensus Layer
The consensus layer is the backbone layer of the oasis network and is designed to be a minimal set of services to reduce complexity. The consensus layer is executed by validator nodes to operate the state machine. To choose each validator, the consensus layer uses a Proof-of-Stake method that each validator requires to deposit some stake to participate in the validator set.
ParaTime Layer
Since the ParaTime Layer hosts many parallel runtimes (ParaTimes), let's clarify what paratimes are. ParaTimes allows the Oasis blockchain to approach thousands of smart contract transactions per second (TPS). Because of being a decentralised ledger, the ParaTime layer enables users to develop and create their own ParaTime. The separation of consensus layer allows many ParaTimes to process transactions in parallel. The Oasis network can handle many ParaTimes running in parallel with no limitation.
The Cipher ParaTime
Cipher is a powerful new decentralised ParaTime developed by the Oasis Network that acts as a bridge to the Ethereum network for easy swaps. It enables WebAssembly-based smart contracts with support for confidential smart contracts, secured data, revolutionising the DeFi space and enabling lower fees.
The Parcel ParaTime
The parcel is a simple API interface designed to let developers store their data and expand their app's capabilities to include powerful data privacy and governance features. To support and improve Oasis Labs' Parcel SDK (Software Development Kit), one can apply the parcel ParaTime.
The Oasis-Eth ParaTime
The Oasis-Eth ParaTime is a fully decentralised node operator designed to provide EVM (Ethereum Virtual Machine) smart contracts on the Oasis network and support DApps ported from Ethereum to the Oasis Network and take advantage of the entire solidity toolchain right on the Oasis Network.
What Is ROSE Token?
The token of the Oasis Network, the ROSE token, is used for transaction fees, staking, and delegation at the Consensus Layer. The ROSE token is also expected to power the next generation of DeFi, where privacy will help unlock new use cases and markets.
ROSE Token Distribution
In the Oasis protocol, the token is distributed as follows. Take heed that the percentages may change in the future.
23.5% of total tokens belong to staking rewards.
23% of total tokens go to backers.
18.5% of total tokens are meant for community and ecosystem.
20% of total tokens belong to score contributors.
10% of total tokens will be spent on the foundation endowment.
5% of total tokens go to strategic partners and reserve.
ROSE Token Supply
The circulating supply at launch will be approximately 1.5 billion tokens, and the total cap is fixed at 10 billion tokens.
Staking Rewards
Oasis users can earn rewards by staking their data. 2.3 billion tokens will automatically be delivered as staking rewards to stakers and delegators for securing the network over time.
ROSE Token Tokenomics
According to CoinMarketCap, Oasis Network is one of the top 30 trending coins in the market, with a live market cap of $1,639,174,827 (on Jan 25, 2022). It ranks #76 in CoinMarketCap with a circulating supply of 3,493,014,306 ROSE coins and a max supply of 10 billion ROSE coins. Over the last year, the Oasis Network provided 631.4% ROI (Return Over Investment) for investors, 110% more than other similar projects, and has had 85% growth since 30 days ago. With an average ROI of 24,586%, the Oasis network underperformed the market's top 1500 projects (on Jan 25, 2022).
Who's Behind The Oasis Network?
Oasis lab, as a core developer of Oasis network, was funded in 2018 by Dawn Song, CEO and founder of Oasis network. To support initial protocol development, the developers raised $45 million from a16z crypto, Polychain Capital, and Binance Labs. Oasis network is made up of professional experts from Europe, Asia and North America. Jernej Kos is the director of the Oasis Protocol Foundation and Technical Lead on core Oasis Technologies. He believed "we need to take back control of our network infrastructure before it gets totally taken over by big centralised entities". So, the main idea of the Oasis network occurred to him, and he started working on blockchain space.
Where to Buy The Oasis Network?
KuCoin, Gate.io and Binance are available exchanges that offer Oasis Network (ROSE) cryptocurrency with a credit card, debit card, or Bitcoin (BTC).
Oasis Network Popularity
One of the most effective factors that present the success of the projects is the popularity on social media. The Oasis network saw an increase of 60K followers on its Telegram channel and had a 351% growth rate. Oasis's Twitter growth rate is 396%, with 125K followers. Additionally, the growth rate of its Reddit account is 360%.
The Oasis Network: Events Overview
Here are the coolest events of the Oasis Network:
Partnership with Meta AI, formerly known as Facebook AI
Launching Oasis-Eth ParaTime and Cipher ParaTime
Introducing Parcel Beta
Partnering with Band Protocol to provide Open Finance
Launching YuzuSwap as their fast and scalable DEX
These are but a few of the main events that turned 2021 an excellent year for Oasis network. You can read the full report here to find out more about the Oasis Network.
Drawbacks with The Oasis Network
Although the Oasis network took big steps and had a great year during 2021 and experienced some promising partnerships, some criticism comes with the project. Their roadmap for 2022 is not available and we don't know about their goals and targets in 2022. It's not easy to make confident decisions to if we don't know where the project is heading exactly! Another disadvantage with this project refers to supply, it still has quite a lot of coins to enter circulation, which is not good for its price and also there's a lack of hype (upward trend in price).
Better privacy is only a matter of time. The Oasis network is trying to fix what's broken by giving back the users privacy and control of their data. Here at Cryptolgi.st we keep you posted on the top crypto projects, educational articles on crypto, technical analyses and many more. Just bear in mind that we are no financial advisers, and all the information given here aids you to be informed with the ins and outs of the projects and make confident crypto decisions.
How do you rate this post?