"NULS Coin Is Nothing, NULS Coin Is Everything!"
tl;dr
NULS Coin is a global open-source community project and a blockchain infrastructure that provides customisable services. NULS platform, with all its features, makes It easier to Innovate. Let's learn how the NULS project makes this come true and whether it is a reasonable investment!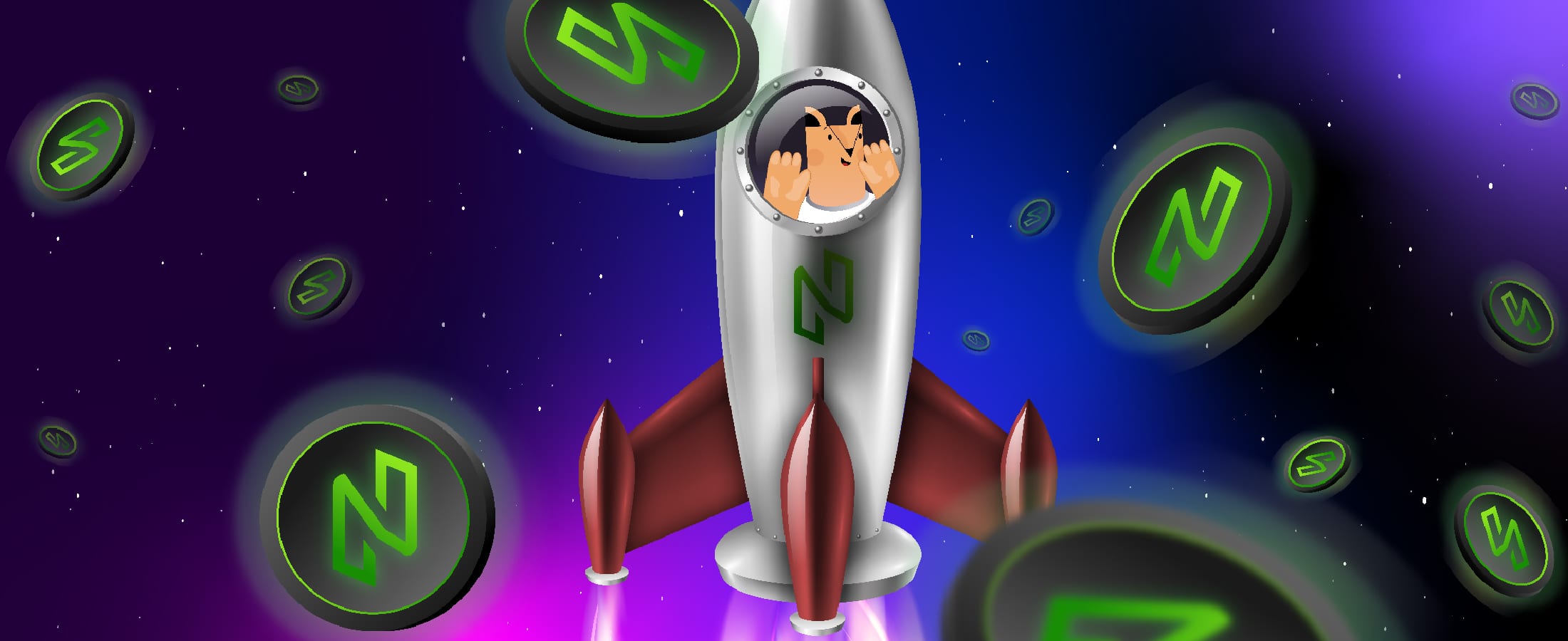 How do you rate this post?
What Is NULS Coin?
NULS Coin is a global open-source blockchain project that provides a highly flexible modular blockchain architecture. The development team built a dual-blockchain architecture to deliver cross-chain functionality and high block creation speed with more than 2000 TPS while ensuring a high level of security. The interactive networks are NULS and NerveNetwork. While NerveNetwork provides the underlying infrastructure, security, and cross-chain DeFi-ready operations, NULS supports smart contract development and allows applications to be developed easily with its flexible modular architecture. Not having a smart contract engine makes NerveNetwork inherently more secure because most hacks target bridges at the smart contract level. In this article, we focus on NULS Coin and give more details about this project.
NULS Coin platform consists of a microkernel and functional modules. This platform offers a multi-chain mechanism, cross-chain consensus, and smart contracts. Its goal is to break down blockchain's technological barriers, encourage blockchain adoption, and lower development costs. NULS is a Singaporean company with the motto "NULS Coin is nothing, NULS coin is everything." In other words, NULS has no set definition and can be included in whatever the community feels fit!
How Does NULS Coin Work?
NULS Coin is a modular-based blockchain that enables customised modules and sub-chain functionality. The microkernel provides the network's fundamental mechanisms, while the functional modules constitute the blockchain's compartmentalised features. They were designed in NULS Coin to adhere to the well-known programming practice of strong cohesion and low coupling. They also use the hot-pluggable approach, which allows modules to be added or withdrawn while the system is running.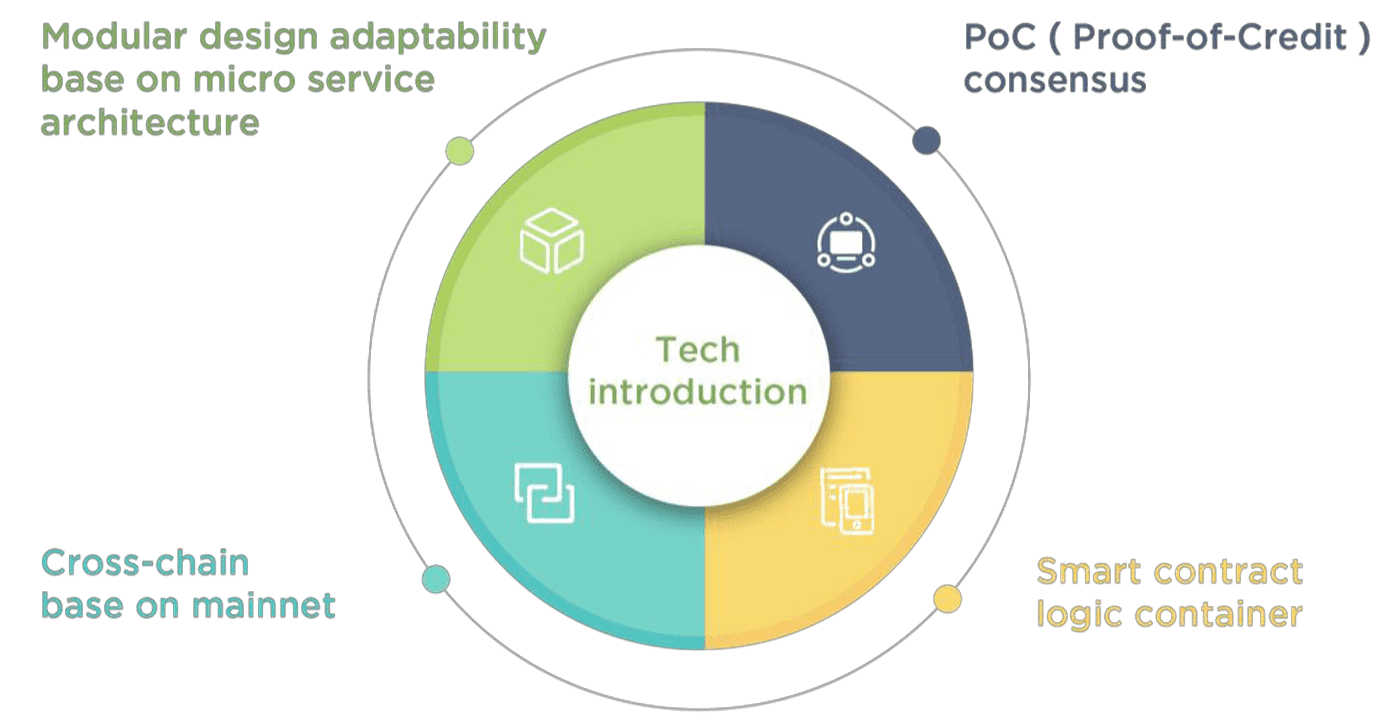 NULS Coin Nature!
NULS Coin's decentralised nature helps create a business model that overcomes the trust gap in employing technology while also allowing users to customise their chains to meet their particular demands. The architectural design of NULS Coin makes it simple to implement since complex concepts like consensus mechanisms, cryptography, and storage methods are abstracted away from the developer, allowing them to focus on what they want to construct that is within their skill set. The NULS platform will give a collection of modular components that can be customised to the customer's preference.
Why NULS Coin was Created?
Blockchain uses the chain structure, which is limited in performance because of database size, the complex task of performing technical updates on a decentralised network, and the difficulty lies in synchronisation. A blockchain was required not only to solve real-world problems but also to simplify the task of developers. The freedom to customise modules to meet the developer's demands encourages individual creativity and does not limit the possibilities of what might be produced. NULS Coin was created to address these issues and promote the business application of blockchain technology.
Nulstar; The Modularization Of NULS Coin!
Nulstar is the microservices infrastructure designed for NULS Coin and NerveNetwork to put the modularization concept to the next level. With Nulstar, each module is an application by itself, meaning that it can be coded in any programming language. Moreover, it is theoretically possible to run each module on a different server because adding modules does not touch the main framework. In other words, each module can be considered a completely different project. Nulstar is a core part of NULS Coin, helping the network to provide enterprise-grade blockchain solutions for private chains, public chains, smart contracts, dApps, and NRC-20 tokenization. NULS' core product is Chain Factory, a chain-building tool that enables organizations to use the NULS Module Repository's plug-and-play collection.
NULS Coin Consensus Mechanism
NULS Coin platform is a microservices-driven blockchain project that mines through NULS staking using the Proof of Credit (PoC) consensus mechanism (dPoS plus credit rating). PoC mechanism adds a scoring system to consensus nodes. Nodes can earn more rewards on the NULS Coin platform by having a higher credit score. Moreover, nodes lose credit by doing bad activities, such as double-spending. By falling below a certain threshold, the node is automatically kicked out of the network. This mechanism works similarly to Ethereum 2.0.
NULS Coin Distribution
The issuance of the NULS Coin is divided into four parts:
🔅 Airdrop
Owners of the ERC20 placeholder token of the Inchain project, which is NULS Coin' angel investor, will receive 40% of the tokens (40 million).
🔅 Development Funding
The project's development takes 20% of the total tokens (20 million). Following the main net launch, these tokens will be unlocked at 5% (1 million) every month for the next 20 months.
🔅 Community Funding
Only 4 million tokens will ever be utilised per year, and 20% of the tokens (20 million) will be spent to create the community.
🔅 Business Cooperation
The tokens are utilised for business partnerships and support high-quality NULS Coin-based third-party projects with 20% of the tokens (20 million). Each year, no more than 4 million tokens will be utilised.
NULS Coin Price History
On Jan 10, 2018, the NULS coin reached an all-time high of $7.99, as the overall cryptocurrency market reached its peak. The token had a market valuation of $319 million at the moment. The latest high price of the NULS coin was on December 2. The price of the coin surpassed $100 million in 2021. Then, the market cap decreased to reach approximately $20 million when writing this post on May 19, 2022. NULS saw an increase of almost 59% in its popularity on Twitter last year, surpassing 84k followers. Also, this project gained a supportive community on Reddit and Telegram too. NULS coin Return on Investment (ROI) was -73% last year. It means that if you invested $100 last year, now you would have only $27! Also, in comparison with the top 1500 coins, NULS underperformed in the crypto market, which had 2180% growth over the past year.
NULS Coin Price Prediction
It would be really useful to know what financial professionals anticipate about the future of a crypto project as an investment in a highly volatile market like the crypto market. Let's take a look at a report about the NULS coin published on Priceprediction.net!
Disclaimer: Remember that these are only predictions and not financial advice. Before making any financial decisions, you should do your own research.
NULS Coin Price Prediction For 2022
Experts predict that the NULS coin's price will be at least $0.18 in 2022 and has the potential to go up to a maximum of $0.22. The average trading price is expected to be $0.20.
NULS Coin Price Prediction For 2023
It is expected that the NULS can be traded with a minimum price of $0.25 over 2023. Optimistically speaking, the price can peak at $0.31. Also, experts forecasted that the NULS coin would be traded with an average price of $0.26.
NULS Coin Price Prediction For 2024
It is expected that the NULS coin's price will be at least $0.36 in 2024. However, the price can touch a maximum of $0.44, while the average trading price is expected to be $0.37 throughout 2024.
NULS Coin Price Prediction For 2025
Predictions indicate that the NULS Coin's minimum price will be $0.50 over 2025, with a maximum expected trading price being $0.62. NULS coin is forecasted to be traded for an average price of $0.52 over 2025.
Conclusion
NULS Coin is a Singaporean-based project that aims to create a highly customisable blockchain that can be utilised for business solutions. The mission, vision, and roadmap of the NULS platform are clear. But the future all depends on how much the team sticks to project goals! The project's recent performance, liquidity score, and market cap rank are red flags. But you are the only one to decide if it is a good investment or not. To know more about NULS and the top 1500 crypto projects, you should visit Cryptologi.st, which provides the necessary screening tools and up-to-date data.
How do you rate this post?