NuCypher Token Price Prediction: Is It A Good Investment?
tl;dr
If, like us, you are looking for NuCypher Token price prediction, you need to join us in taking a closer look at the NuCypher platform, its use cases, tokenomics, and recent financial performance. In a nutshell, NuCyphere is an ecosystem that enables public blockchains to safely store and handle private, encrypted data and uses a decentralised key management system (KMS) to achieve this aim. In this article, we will do surgery on NuCypher and then dive into NuCypher Token price prediction. Keep scrolling!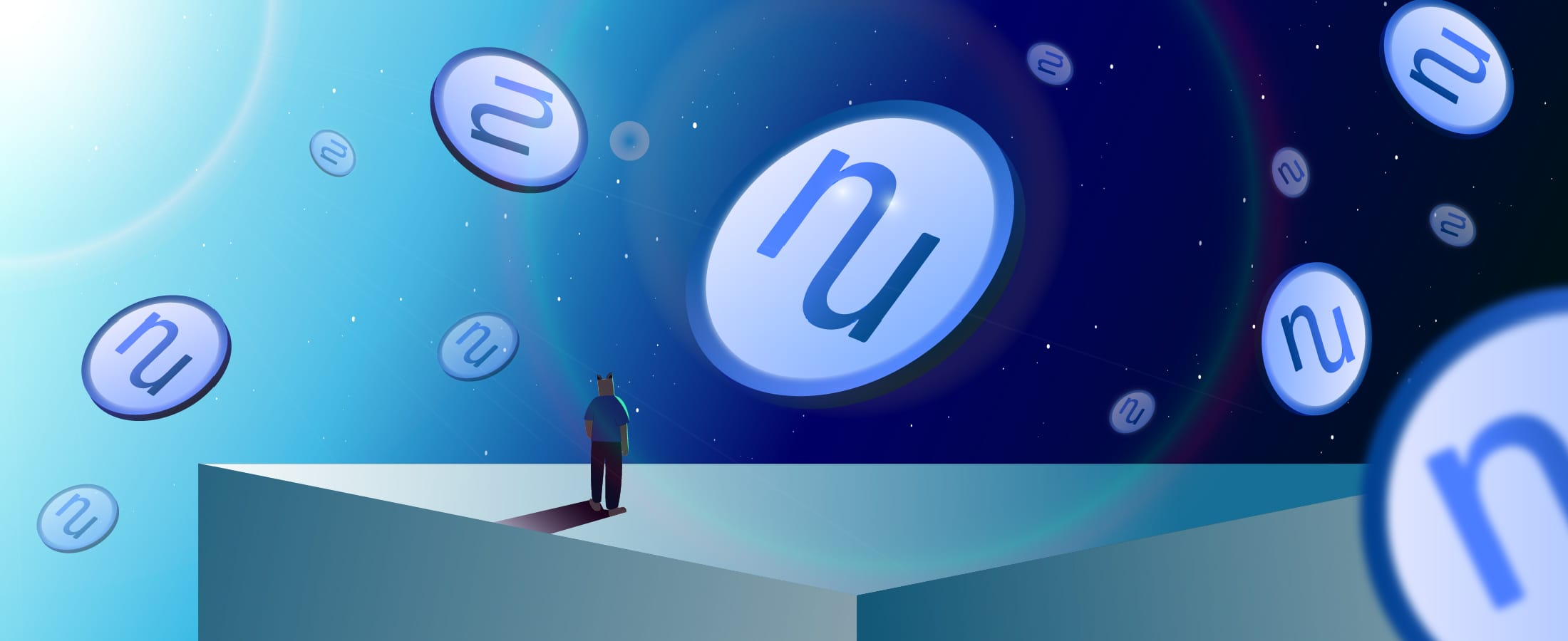 How do you rate this post?
NuCypher Token Price Prediction: What Is NuCypher Token?
Before talking about NuCypher Token price prediction, we need to know what the project is and what solutions it offers. NuCypher platform describes itself as a decentralised Key Management System (KMS) that addresses the drawbacks of using consensus networks for safe data storage and manipulation. By utilising proxy Re-encryption, it offers encryption and cryptographic access control, which are carried out by a decentralised network. It doesn't need to trust a service provider, unlike centralised KMS as a service solution. The NuCypher Token platform provides security infrastructure for applications ranging from healthcare to identity management to decentralised content marketplaces, enabling sharing of sensitive data for both centralised and decentralised applications. Just as SSL/ TLS is necessary for any secure web application, the NuCypher platform aims to be crucial to decentralised applications.
NuCypher Token Price Prediction Depends on NuCypher's Use Cases!
Learning about how the NuCypher Token platform works aids us in going through the Nucypher Token price prediction easily and more confidently. NuCypher platform offers a framework for several applications that, to function, must share sensitive data. Various applications are made possible by the capacity to condition decryption operations on public actions on the consensus network, such as broadcasting particular messages, payments made between particular parties, and other events. The applications are explained in the following sections.
Sharing Encrypted Files As a Use Case For NuCypher Token Price Prediction
Files can be encrypted client-side and kept in centralised or decentralised filesystems, such as S3, IPFS, Swarm, Storj, or Sia. Giving a re-encryption token based on the third party's public key allows the data to be easily shared with authorised third parties. It is simple to cancel the third party's access privilege by removing the re-encryption token from the NuCypher Token network, which is one of the use cases indirectly affecting the NuCypher token price prediction.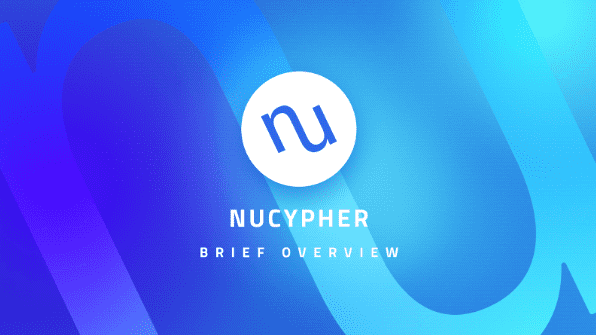 End-to-End Encrypted Group Chat As a Use Case For NuCypher Token Price Prediction
Any exclusive feature in this project can directly influence NuCypher token price prediction. End- to end encrypted group chat is one of the features that make this project stand out from competitors. When numerous users need read and write access to a channel for end-to-end encrypted group communications, PRE is the best primitive to use. A re-encryption token can be issued or revoked to simply add or remove users from the chat. By doing this, the overhead of repeatedly encrypting and transmitting messages to each participant separately is avoided.
Patient-Controlled EHR As a Use Case For NuCypher Token Price Prediction
Unlike centralised systems like Epic, a patient-controlled EHR (Electronic Health Records) can be developed using the NuCypher network, where patients own their data and encryption keys. Data can be kept in a centralised or decentralised backend. The patient issues a re-encryption token, which gives the third party temporary access when they want to share their encrypted data with an insurance or hospital provider. Therefore, it can be concluded that the patient-controlled EHR is one of the features that positively affects NuCypher token price prediction.
DDRM As a Use Case For NuCypher Token Price Prediction
Accessing the control using cryptography can function as a DDRM (Decentralized Digital Rights Management). Access restrictions may be built into encryption, so they travel with the data. Tokens for conditional re-encryption can be managed by a smart contract and only issued after payment. The NuCypher network may now be used to create services like a decentralised Netflix or an encrypted marketplace that sells software, apps, photographs, and other digital material.
Blind Identity Management As a Use Case For NuCypher Token Price Prediction
Blind identity management service is another feature that directly influences NyCypher token price prediction. Client-side encryption is a possibility for identity storage with the identity management provider. Users can make re-encryption keys for permitted applications. Without the identity provider ever having access, the service re-encrypts identity credentials for the aforementioned third-party applications.
Secret Credentials Management As a Use Case For NuCypher Token Price Prediction
Security is one main feature in any decentralised project, which can positively or negatively impact NuCypher Token price prediction. Any secret information, including delicate environment variables, database login information, and API keys, can be ideally stored using the NuCypher platform. A re-encryption token can be issued for scripts, used for the script's lifespan, and then revoked. Developers, for instance, can securely store encrypted database login information on GitHub and grant momentary access to this information after an instance is deployed. The credentials cannot be used by any unauthorised individual, even if the GitHub repository is public.
Shared Credentials And Enterprise Password Management As a Use Case For NuCypher Token Price Prediction
Employees can use shared login information from the NuCypher platform to access web services. To track who accesses which secrets, we can create an audit log. It is simple to roll keys or revoke access after an employee quits.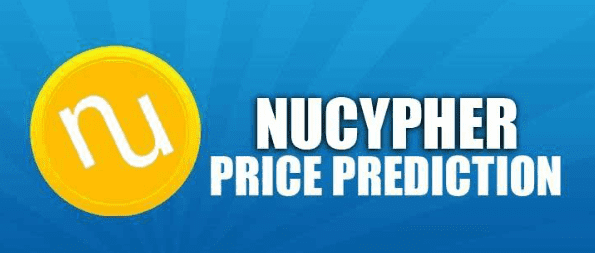 NuCypher Token Price Prediction Depends On Its Tokenomics!
A network of miners who contribute labour to provide a limited resource and are paid when that resource is consumed makes up protocol economies. Miners serve as re-encryption nodes in the NuCypher platform. Anyone can start mining, and the payouts depend on how many re-encryption operations they provide. The most practical uses must be given priority access to the limited re-encryption services. NuCypher token is the means to accomplish this. Both the incentive for miners to contribute their labour and the fee that users (data owners) must pay to use re-encryption services are represented by NU. Importantly, the token encourages accurate computation and system security.
NuCypher Token Price Prediction Depends On Its Purpose!
Transparency and trust are the parameters that streamline users' reliance on the ecosystem, which positively affects NuCypher token price prediction. NuCypher token's main objective is to distribute trust in the ecosystem. The number of tokens each node locks up determines how much trust is placed in that node. This means that the ratio between the number of tokens a node locks up and the overall number of locked tokens determines the likelihood that a node will obtain a re-encryption key. Additionally, the node provides availability when it locks up the token.
NuCypher Token As A Mining Equipment
Crypto fans always look for efficient mining equipment, and NuCypher Token price prediction can get kudos for meeting this need. The token can be viewed as a piece of mining equipment that reserves the miner a set percentage of all jobs. To fulfil this quota, the miner must still provide sufficient processing resources. Importantly, the token should be challenging to acquire, which means that no miner should be able to secure even close to 50% of the system's confidence. When mining on a blockchain that supports smart contracts (like Ethereum), the token can also be used as security against the miner's bad behaviour.
NuCypher Token Price Prediction Depends On Why It Is Needed In The Ecosystem!
Why not use Ether instead of a unique token? In theory, Ethers could have been locked instead of the NU tokens. But that would leave the door open for the next attack.
An attacker may take out a loan large enough to purchase ETH than what is currently locked. When the attacker obtains more than 50% of the trust, he can stake those Ethers. Naturally, this indicates that the system is less secure, and its worth decreases. However, it has no impact on the value of the attacker's Ethers, and after launching an attack, he may easily sell his Ethers for the same price he paid and pay back the borrowed funds. If NU tokens are used for staking, such an attack can reduce the token's value as well as the value of the network. Therefore, if the attacker sells his stock after carrying out the attack, he would receive significantly less money and will not be able to repay the debt he received to carry out the attack.
NuCypher Token Price Prediction And Financial Analysis
To have a better NuCypher token price prediction, we must analyse the project's financial performance in detail. According to the price chart at Cryptologi.st, NU started to be traded on the market on Oct 15, 2020. The increasing trend of NU token price continued until Oct 15, 2021, when the All-Time High of NU was around $3.58. After the ATH price, the decreasing trend started. Today, on Jul 13, 2022, the price of NU is $0.16. It is 95.4% below the ATH and 166% higher than its lowest price ($0.06). Moreover, the NU coin's annual ROI (Return on Investment) is -95%, which means that if you invested $100 a year ago, you only had $5 left! However, the monthly ROI report is -1%, and as we are in a bear market, it can be such a relief for the NU investors!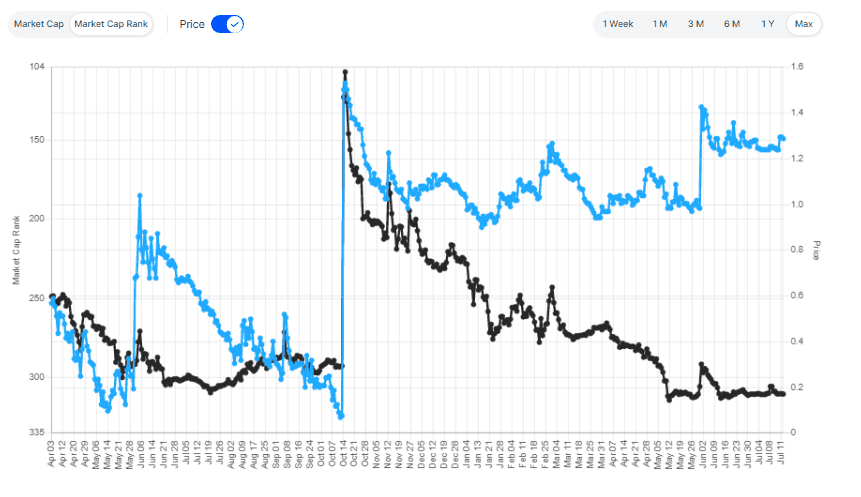 NuCypher Token Price Prediction 2023- 2025
Now that we have reviewed various aspects of NuCypher and got to know the ecosystem, we can move on to NuCypher Token price prediction. Based on the price action analysis of the NU token, we believe that if the project sticks to its goal and roadmap, the future is bright! Currently, it is predicted that by the end of 2023 NU token price will reach $0.38. In 2024, each NU token can touch a higher price level and see the range of $0.77 - $0.84. By December 2025, the NU token price will have broken the ATH price range and be sold at $0.89. However, all these predictions are based on the project's current performance.
It is correct that the NuCypher platform provides many use cases that can potentially boost its value. However, you should beware that a crypto market is a risky place by nature, and the NuCypher token's liquidity score is below the market's average. You need to do comprehensive research before making an investment decision about this project or any other crypto projects in the market. But the good news is that Cryptologi.st can streamline this risky and time-consuming process! It provides all the information you need to investigate crypto projects from different aspects. Following Cryptologi.st, you can access comprehensive reports and easy-to-use tools to compare hundreds of cryptocurrencies, such as a free Screener and Watchlist. Stay tuned for more!
How do you rate this post?