NFT Art Finance Coin Price Prediction 2023, 2025 and 2030. Is NFTART A Good Investment?
tl;dr
NFT Art Finance coin is a cryptocurrency that allows artists and creators to access the Enter ecosystem. They can easily create and sell their artworks there since the platform aims to remove the need for intermediaries and directly connect creators to collectors and investors. Keep reading to learn more about is NFT art finance a good investment.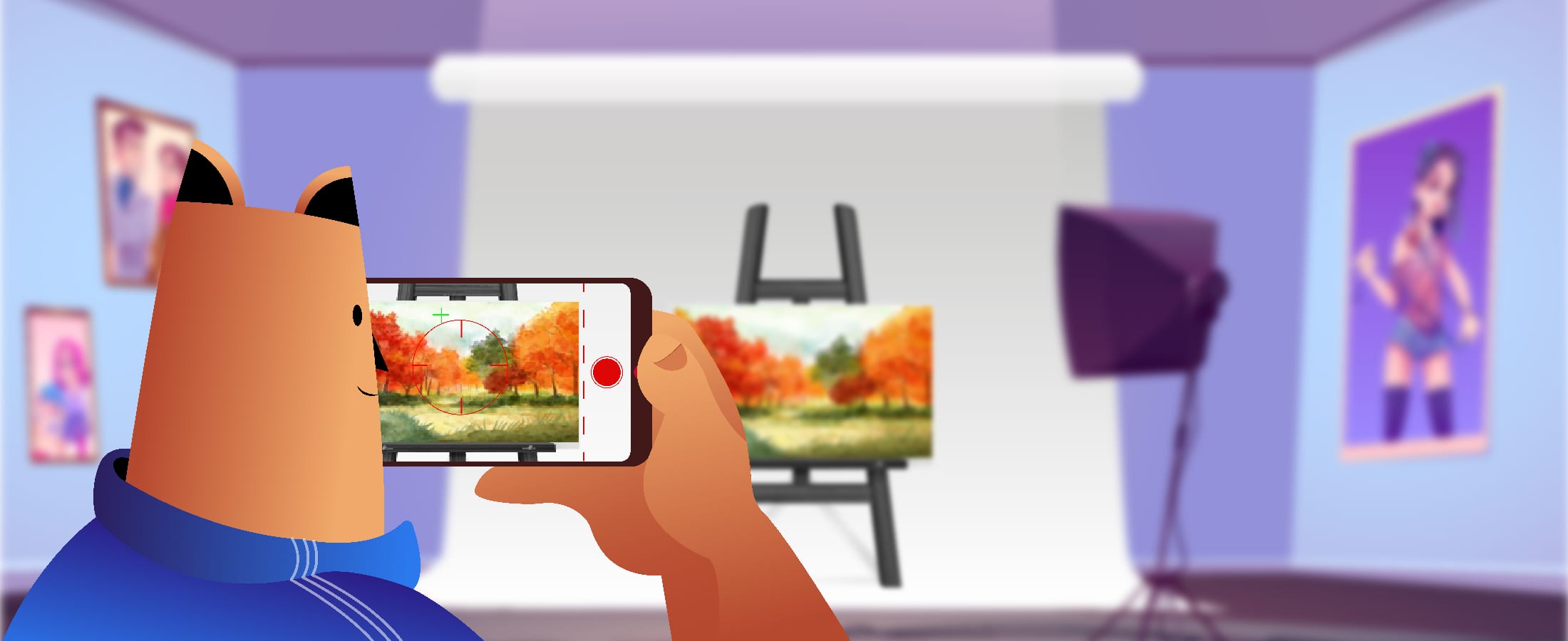 How do you rate this post?
What Is NFT Art Coin?
NFT Art Finance is a cryptocurrency project built on Binance Smart Chain and launched in March 2021. NFT Art Finance aims to develop a marketplace where artists can mint and sell Non-Fungible Tokens (NFTs).
The platform empowers creators with accessible and safe tools. The two platforms, Enter.art and Enter.audio, are the first platforms where the NFT Art Finance token (NFTART) can be used as the utility token, and the team is trying to expand the NFTART token usage.
Let's see the Enter platform to realise what we can do with the NFT Art Finance token. Next, we will talk about NFT Art Finance (NFTART) Price Predictions for 2023, 2025, and 2030 and is NFT art finance a good investment.
Enter Platform Created NFT Art Finance Coin!
Launched in Q1 2021, Enter is an ecosystem of marketplaces and creative tools to empower artists, brands, and businesses, help them safely step into the blockchain world, and contribute to creating for the Metaverse.
The Norwegian crypto and tech company, Enter, has built the ecosystem, which provides NFT artists with free and easily accessible features to create any piece of digital art. The only fees to consider are BSC transactional fees, which are negligible compared to other networks.
Read more: The Best NFT Marketplaces in 2023 for Beginners by Fee and Volume
NFT Art Coin Unique Features
Artists can choose up to 20% royalties on all future resales of their art. This way, the platform ensures that artists' wallet holdings increase with the value of their works.
Enter provides easy access to minting, built-in royalty splitting, and the ability to mint up to 20.000 NFTs simultaneously, and it has already been established as a go-to place for visual NFT art on Binance Smart Chain. All these features and services are accessible to NFT Art Finance token holders.
Here are some potential features of NFT Art Finance Coin:
NFT-based ownership: NFT Art Finance Coin could allow for the ownership of unique pieces of digital art, secured by blockchain technology.
Liquidity: The coin could be traded on cryptocurrency exchanges, allowing for easy liquidity and potentially increasing the value of the asset.
Art backing: The coin could be backed by a portfolio of valuable digital art, providing stability and intrinsic value to the asset.
Yield farming: NFT Art Finance Coin could be used in yield farming and staking protocols, allowing investors to earn additional income by holding the coin.
Decentralized governance: The coin could be managed by a decentralized autonomous organization (DAO), giving coin holders a say in decision-making processes.
Community engagement: NFT Art Finance Coin could be used to incentivize community participation in digital art and crypto-related events, increasing engagement and promoting growth.
Royalties: The coin could be designed to pay out royalties to artists, potentially increasing their interest in participating in the NFT Art Finance Coin ecosystem.
NFT marketplace: NFT Art Finance Coin could have its own marketplace where users can buy and sell unique digital art pieces, creating a new revenue stream for artists and investors alike.
NFT Art Finance Coin's Vision
NFT Art Finance and Actually Enter platform defined its vision to give back the control of art pieces to the creators by removing the middleman and providing transparency and ease of access to art, music, and in-game assets. By leveraging the power of blockchain technology and NFTs, the platform paves the way to reach this goal.
NFT Art Finance Coin's Mission
Providing creators with what they need to be truly independent is the ultimate goal of NFT Art Finance. It describes its mission to offer innovative NFT marketplaces and tools, facilitating cooperation between creators, collectors, and investors.
All in all, we can say that the NFT Art Finance token opens a door for creators to reclaim their independence with the help of the Enter platform.
NFT Art Finance Coin Provides Solutions!
NFT Art Finance offers three main categories of solutions for creators, musicians, collectors, and investors. Firstly, it allows artists to sell their visual arts as NFTs with simple drag-and-drop solutions.
It provides an easy-to-use marketplace with negligible transaction fees. Secondly, Enter enables musicians to upload and sell their music and audio artworks.
The platform has a whole section reserved for audio arts. Finally, the project developers are working on smartphone applications to enable everyone to create and trade NFTs.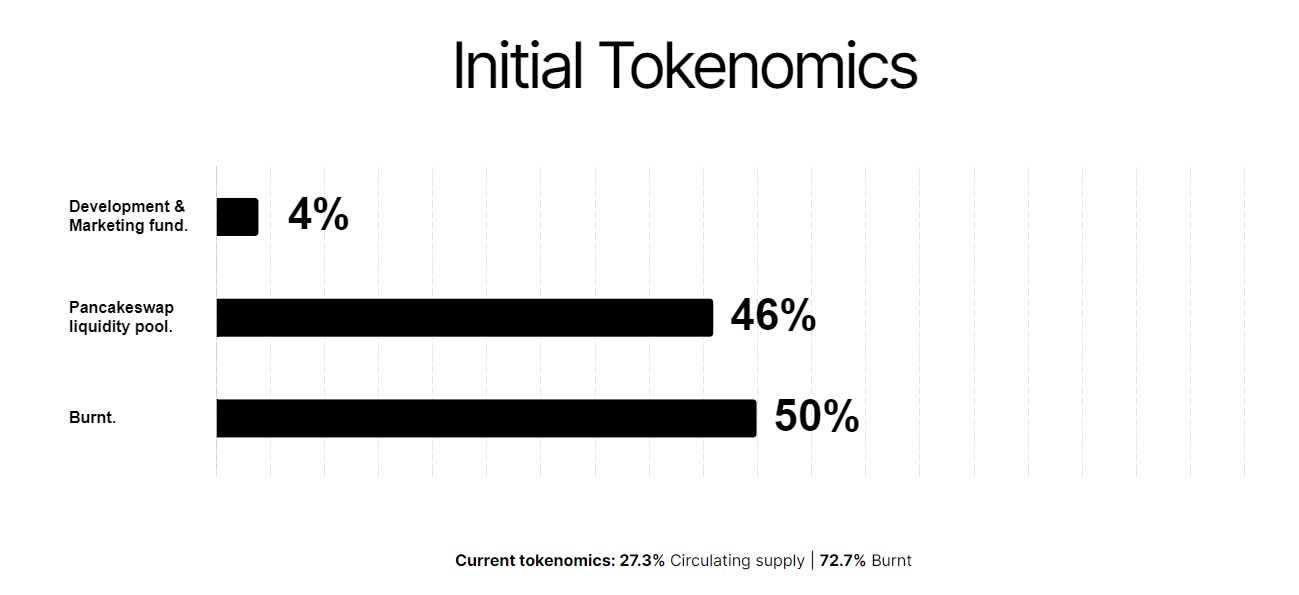 What Is The NFT Art Token (NFTART)?
NFT Art Finance token (NFTART) has multiple use cases on the Enter platform for different stakeholders. From an investor's point of view, the NFT Art Finance token can be used to govern the Enter ecosystem, enabling holders to vote for the platform's future direction.
Moreover, investors can use the NFT Art Finance token to buy, sell, trade NFTs, receive passive income, and access DeFi functionalities such as farming and staking.
Read more: What Is NFT Staking? Is It Safe? What Are The Best NFTs?
NFT Art Finance is a Binance Smart Chain-based initiative that seeks to empower NFT artists and creators through tokenomics.
The platform enables any art, music, and idea to be converted into non-fungible tokens with easy-to-use tools. NFT Art Finance's roadmap includes the sale of visual artwork in the form of NFTs, a marketplace with reduced transaction fees, an audio platform for musicians and audiophiles, and a smartphone app for trading and creating NFTs on phones.
Even more exciting is their dynamic burning and HODL strategy where 10% of all transactions will be collected as fees where 5% will be burned immediately while the other 5% will be split among users.
How Can Artists Use NFT Art Finance Token (NFTART)?
Artists can use the NFT Art Finance token and the Enter ecosystem to create and sell NFTs, showcase their work in the Gallery on the Enter platform, and connect to collectors and investors in the Enter community.
Moreover, as mentioned above, the platform enables artists to receive up to 20% royalties on future resales of their work as NFTART, BNB, or BUSD.
How Can Collectors Benefit From NFT Art Finance Token?
As a collector, the platform allows you to collect valuable NFTs from a large creator community consisting of more than 1500 artists worldwide, resell your collection and make a profit, and receive token reflections, all powered by the NFT Art Finance token.
NFT Art Finance Token Financial Analysis
NFTART is a deflationary utility token designed to fuel NFT ART finance. The total supply of tokens is 100 quadrillion, and half of that amount has already been burned.
Additionally, 46% of the remaining supply has been locked in a liquidity pool, and an additional 4% has been set aside for developers and marketing funds.
NFTART runs on the Binance Smart Chain, allowing users to make transactions at a low cost. Recent data from CoinMarketCap shows that the value of NFTART has risen by 26x in less than a week, making it the second most visited page after Safemoon on the platform.
NFT Art Finance token performed poorly over the last year in terms of Return On Investment (ROI). It saw a decrease of 97% in its price and underperformed compared to the top 1500 crypto projects and similar projects in the NFT category.
Although the NFT Art Finance token's popularity went up on Twitter by 15% over the last six months, surpassing 111k followers, its Telegram channel subscribers decreased by 29% over the same time frame.
NFT Art Finance Token Market Cap and Price
Market cap and price are two key factors when financially analysing a crypto project. The data provided at Cryptologi.st shows that the NFT Art Finance token's market cap rank followed an overall negative trend over the last six months.
It is currently ranked #1198 with an approximate $7.5 million market cap. The price of the NFT Art Finance coin saw a relatively similar trend over the same time frame.
Moreover, its liquidity score is 17%, way below the market's average score, making it a challenging sale in bear markets.
Disclaimer: Don't take this article as financial advice. You need to DYOR (Do Your Own Research) before investment.
NFT Art Finance Coin pros and cons
Here are some potential pros and cons of investing in NAF:
Pros:
Exposure to the growing NFT art market: As the popularity of NFTs continues to increase, investing in a coin that specifically focuses on the NFT art market could offer exposure to this emerging asset class.
Potential for high returns: Cryptocurrencies can be highly volatile, but they also have the potential for high returns. If NAF is successful in supporting the growth of the NFT art market, the coin's value could increase significantly.
Community support: NAF has a dedicated community of supporters who believe in the project and its potential. This community could provide valuable support and resources for the development of the coin and the NFT art market.
Cons:
High risk: As with all cryptocurrencies, investing in NAF comes with a high level of risk. The value of the coin could drop significantly, and there is no guarantee of returns.
Limited use case: NAF is a specific coin designed to support the NFT art market. This limited use case could make it less appealing to investors looking for a more diverse cryptocurrency portfolio.
Regulatory concerns: The cryptocurrency market is largely unregulated, which could lead to future legal and regulatory issues for NAF. This could impact the coin's value and long-term viability.
NFT Art Finance Coin Price Prediction
The crypto world is a risky place for investment. So, it would be helpful to know financial experts' opinions about the future of a crypto project. In the following, we will review the price report of the NFT Art Finance token.
However, bear in mind that these should not be considered financial advice. They are only predictions, and you need to do your own research.
The price of the NFT Art Finance token is very low due to its large amount of supply, with lots of zeros before a non-zero number appears in the price figure.
Based on the predictions by Priceprediction.net, we will still see eight zeros until 2029, when the price is expected to rise to $0.00000001.
Where to Buy NFT Art Finance Coin
NFT Art Finance coin is available on multiple exchanges around the world, such as Pancakeswap, MEXC, FegEX, DigiFinex, Hotbit, and LBank. In the following, we are going step by step to show you how to buy NFT Art Finance coins on Pancakeswap.
How to Buy NFT Art Finance Coin
To buy NFT Art Finance coin on Pancakeswap, you need to take these steps:
a) Open a Binance account
To buy anything on Pancakeswap, you need to have BNB tokens. The easiest way to buy BNB is on Binance's exchange. Therefore, opening a Binance account is the first step if you do not already have one.
b) Download a Trust Wallet
Built by Binance, Trust Wallet is a free cryptocurrency wallet that you can download on the iOS or Android app store. Trust Wallet is a multicurrency wallet, meaning that it allows you to store various cryptocurrencies such as Bitcoin, Ethereum, BNB, and NFTART tokens. You can also store your NFTs on Trust Wallet and have your crypto investments and digital collectables in a single place.
c) Swap your BNB tokens
You need to swap your BNB tokens to Binance's Smart Chain to be able to use Pancakeswap. To do so, simply select your BNB tokens in your wallet, tap "more," and then "swap to smart chain." You are all set!
d) Connect the Trust Wallet to Pancakeswap
The final step you need to take to set yourself up to buy the NFT Art Finance token is to connect Pancakeswap to your Trust Wallet. Navigate to the DApps tab in your Trust Wallet. You should have Pancakeswap as an option appearing on the screen if you are using the Android version of the wallet. But if you are an iOS user, search for Pancakeswap by entering "Pancakeswap.finance" in the search bar.
e) Make your purchase
Now you are all set to make the purchase. To buy the tokens on Pancakeswap, search for NFTART to find NFT Art Finance tokens.
In case of having trouble finding the token, you can also paste the token's address to Pancakeswap to find it. This is the address for the NFT Art Finance token: 0xf7844cb890f4c339c497aeab599abdc3c874b67a
Thanks to the Proof-of-Stake mechanism used in Binance Smart Chain, the transactions are done rapidly, and the purchased tokens will appear on your wallet immediately.
According to the information provided in this article, the NFT Art Finance token can pave the way for artists, collectors, and investors to connect to each other through the Enter ecosystem directly without any intermediaries.
However, you should beware that volatility and change are intrinsically tied in the crypto market. Remember that projects with low liquidity scores (like NFT Art Finance) are risky and need extra caution.
You should do thorough research before investing in any crypto project. Cryptologi.st is here to help you make confident crypto decisions by providing analytical project reviews, breaking news, and educational content. Keep an eye out for more creative blockchain-based projects!
How do you rate this post?