NAGA Price Prediction 2023, 2025 And 2030: Is NAGA Coin A Good Investment?
#blockchain
#decentralized
#ngc
tl;dr
NAGA Coin (NGC) is a cryptocurrency aiming to become a source of social finance. NAGA has previously experienced massive price pumps, and NAGA price prediction 2023, 2025 and 2030 is how you can know when the next pump is due. Let's learn about the NAGA trading platform, the benefits of holding NGC, and NAGA price prediction!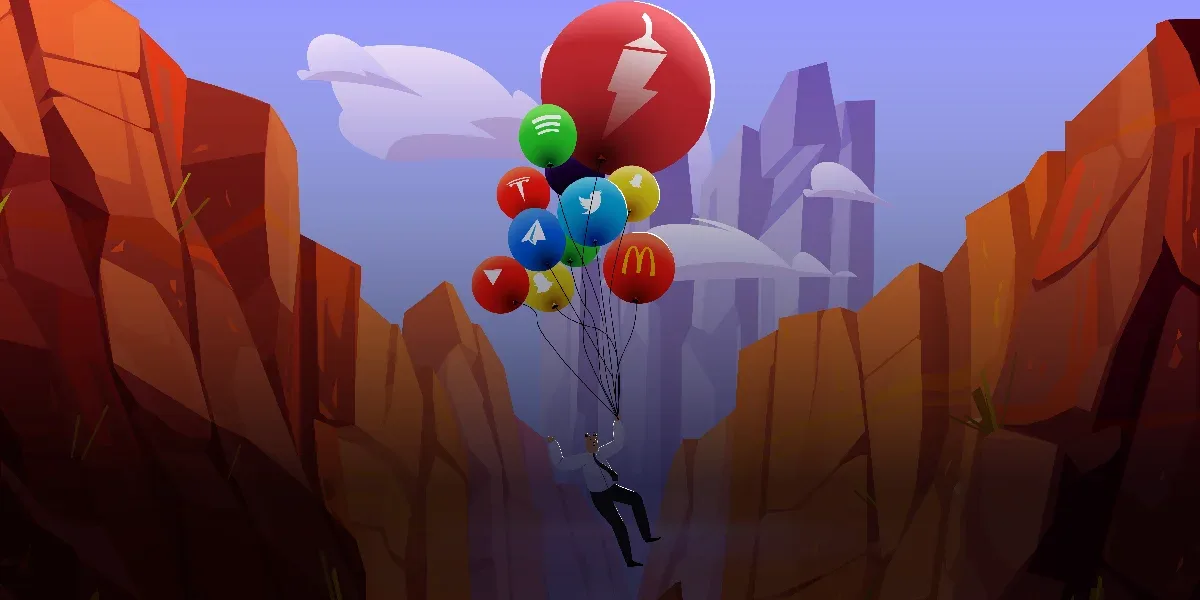 How do you rate this post?
What Is NAGA Ecosystem?
Before learning about NAGA price prediction, let's see what NAGA is all about. NAGA is an online broker that enables clients to trade and invest, learn from others, follow the actions of experienced traders on the platform, and become star traders.
NAGA offers over 950 trading instruments, including Forex, cryptocurrency, commodities, stocks, indices, energies, metals, ETFs, and Contract for Differences (CDFs).
The NAGA ecosystem aims to modernise the outdated financial sector by introducing the NAGA Coin.
What Is NAGA (NGC) Token?
NAGA Coin is an ERC-20 cryptocurrency based on Ethereum. NAGA Coin is the primary fuel for the NAGA innovations, with the following use cases.
NAGA DeFi is a revolutionary decentralised blockchain-based social trading platform that enables users to follow the on-chain activities of successful traders and earn as they do.
NAGA Social Betting is designed to be fully integrated into a copy betting platform, allowing users to copy bets of other successful bettors.
NAGA Trader is fully integrated with a financial and social investing platform.
These innovations allow users to lower costs, build smart contracts for copy trading, and more. NAGA Coin seeks to be a pioneer in social finance. Next we talk about NAGA price prediction 2023, 2025 and 2030.
Price History
To make an accurate NAGA price prediction, we need to look at its price history. The NAGA coin has had an interesting price performance since the day it was launched:
The first recorded price of NAGA was $1.5 on Dec 24, 2017.
Only a week after, on Jan 1, 2018, the NAGA coin had a pump of 180% and reached an All-Time High of $2.7.
The price of NAGA fell to $2, and only ten days later, it broke its previous All-Time High record and reached $2.8.
After the two pumps, the NAGA coin's price gradually declined in 2018 and 2019. Its price had a stable performance for two years leading to October 2021 and revolved around $0.05.
On Dec 31, 2021, the NAGA coin's price pumped again and skyrocketed from $0.4 to $1.8 in less than a week.
NAGA's price gradually fell again and is currently fluctuating in the $0.02 zone.
Below is the chart of NAGA coin price action since its launch.
NAGA Financial Analysis
At the time of writing this article (Dec 7, 2022), NAGA coins are being held in more than 47K wallets. There have been 147K transactions of NAGA coins during the past 24 hours.
NAGA Tokenomics
NAGA coin's ICO was conducted on Nov 30, 2017, and ended on Dec 15, 2017, aiming to raise $30 million. The NAGA coin was priced at $1, and there were 400 million NAGA coins available for purchase, i.e., 55% of its maximum supply. NAGA raised $45,320,000 during the ICO, and the ICO proceeds allocation is as follows.
Business Development - 10%
The NAGA token distribution and portions are as the following chart shows.
M&A Reserve, Buyback & Options - 10%
ROI
The ROI of the NAGA coin is as follows.
ROI for Last 24 Hours: 4.08%
ROI for Last Week: 16.34%
ROI for Last Month: -28.88%
ROI for Last Year: -94.08%
ROI Since Launch: -95.56%
Market Cap
The Naga Coin financial analysis shows that the token currently has a market cap of $2 million and holds the rank #1400 in the market cap rankings.
ATH and ATL
NAGA coin's current price is $0.03, which is 99.28% lower than its All-Time High of $4.33 on Dec 31, 2017. However, NAGA's price is 302.91% higher than its All-Time Low of $0.007707 recorded on Mar 13, 2020.
NAGA Token Fundamental Analysis
The following sections will cover the fundamental analyses and details of the NAGA project and will answer these questions:
Who is the team behind NAGA?
How popular is NAGA?
What people or organisations have invested in NAGA?
Team
Over 300 people work at NAGA, including 100 developers spread across Europe. NAGA also has offices in Bangkok and Lagos and will open new ones in Australia and UAE.
The founder and CEO of NAGA is the serial entrepreneur Benjamin Bilski, who founded his first startup in 2010 when he was only 21 years old. He is included in the "Forbes 30 Under 30" European talents list.
Popularity
During the past six months, NAGA has had a rather paradoxical performance on its social media. NAGA's Twitter followers grew by 87%. Meanwhile, its Telegram members dropped by 26%, suggesting that some users are losing interest while new users are becoming interested in the platform. You can find the NAGA popularity chart for the past six months below.
Investors
One of the key investors in the NAGA project is Elevat3 Capital. This venture capital was created by entrepreneur Christian Angermayer and the Apeiron Investment Group, his family office.
The firm currently has made more than $3 billion worth of investments and has 50 investors. The firm mainly focuses on fintech, crypto, future tech, hospitality and life sciences projects.
NAGA Price Prediction 2023
According to NAGA coin prediction 2023, the price of each NAGA coin could be $0.044 on average. NAGA coin's price could revolve around a minimum of $0.05 and a maximum of $0.043 during 2023.
NAGA Price Prediction 2024
NAGA coin prediction suggests that the price of NAGA coin could be $0.063 at a minimum during 2024. NAGA's price could reach $0.065 on average and may pump and reach a maximum price of $0.075.
NAGA Price Prediction 2025
According to crypto experts, NAGA price prediction 2025 suggests that the average price of NAFA coin would be $0.094. The NAGA coin's price can fall to a minimum of $0.091 or hit a maximum of $0.110 in 2025.
Other NAGA price prediction sources have suggested that the NAGA's price would range from $0.12 to $0.15 in 2025.
NAGA Price Prediction 2030
NAGA price prediction estimates that the average price of the NAGA coin in 2030 would be $0.62. Its price could be around $0.72 at a minimum and may hit $0.6 at a maximum. Below is the NAGA price prediction chart, including NAGA price prediction 2023, 2024, 2025 and 2030.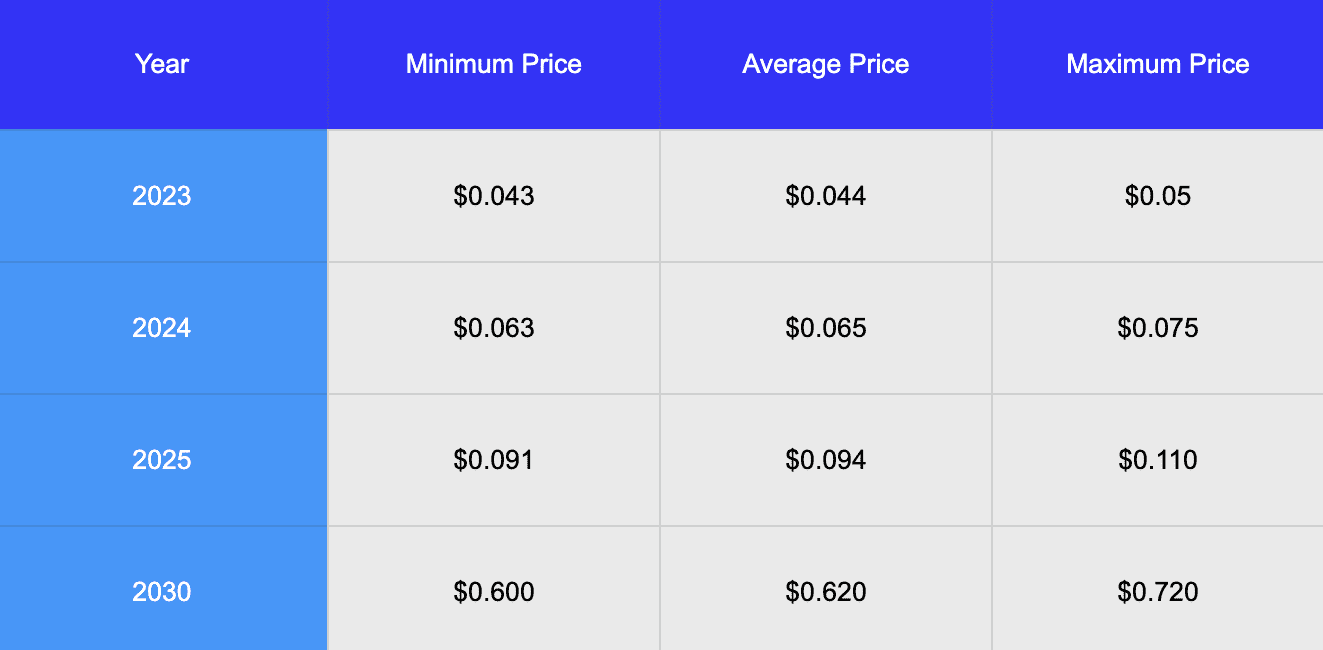 Is NAGA A Good Investment?
You can get significant advantages as a NAGA Coin holder by accessing innovative technologies. Thanks to NAGA Trader, investing in the financial markets using fiat money and cryptocurrencies has never been easier or more intuitive.
Also, users of NAGA Coin on NAGA Trader will benefit from lower costs and special conditions, providing them with even more opportunities to compete in the markets and win.
Summary
NAGA is a crypto project that aims to become a staple of crypto social finance. NAGA offers more than 950 trading instruments and seeks to modernise the financial sector of cryptocurrencies by utilising the NAGA coin.
NAGA coin has previously had a strange yet interesting price action, and price predictions suggest that the coin can see a stable price increase.
FAQ
After reading about the NAGA price prediction, let's check some FAQs to wrap up our knowledge about NAGA.
Where Can I Buy NAGA Coin?
The NAGA coin is listed on KuCoin, Uniswap V2, HitBTC and Bittrex exchanges.
Is NAGA A Good Trading Platform?
NAGA provides traders with the resources, technology, and support to make informed trading decisions. The platform's Autocopy feature, which allows traders to follow each other's trades, creates a unique social trading environment with several benefits for the users.
How do you rate this post?