My DeFi Pet: A Blockchain Game for Mass Adoption
tl;dr
My DeFi Pet is a virtual pet game originally designed for the mass adoption of blockchain games. The gameplay is all about engaging activities for pets such as collecting, breeding, evolving, battling, etc. DPET's max supply is 100,000,000, of which 12,105,698 tokens are in circulation. DPET's market cap is $15 million and ranks #916.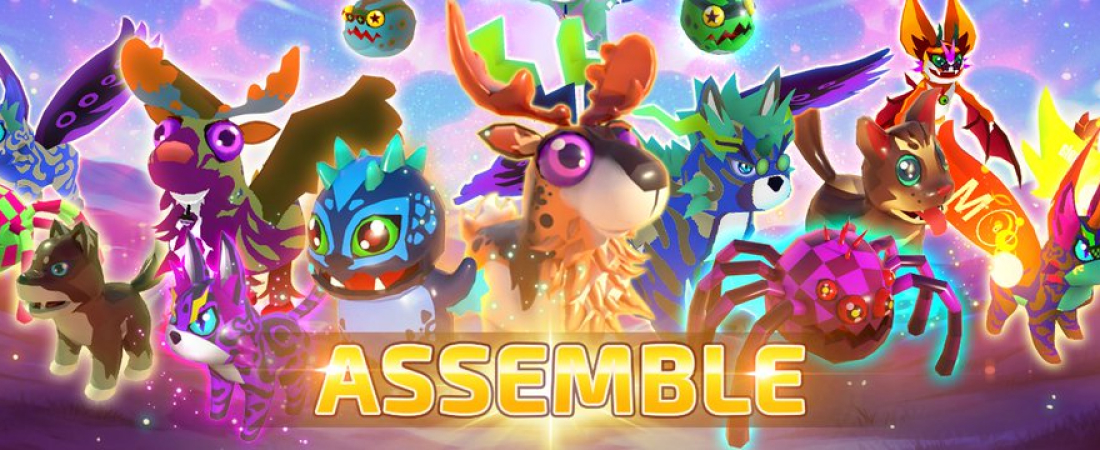 How do you rate this post?
What is My DeFi Pet?
My DeFi Pet is a virtual pet game where users can raise pets, personalize them, and benefit from DeFi altogether. It was initially designed to be suitable for the mass adoption of blockchain games. My DeFi Pet team consists of both traditional game developers and a blockchain team. It brings conventional game experiences and DeFi features to NFT collectables. DPET tokens and in-game NFTs are tradable cross-blockchain, currently via Binance Smart Chain and KardiaChain platforms. By utilizing KardiaChain, the game can be offered to any big blockchain community like Ethereum and Polkadot. My DeFi Pet was launched in May 2021 by KardiaChain, the first decentralized interoperable blockchain platform in Vietnam. You can learn more about My DeFi Pet in the official whitepaper.
My DeFi Pet's Gameplay
The game is all about engaging activities for pets:
Collect: Players can get pets in two ways:
Summoning: By consuming a certain amount of DPET tokens, you will get a random egg.
Auction: A new pet is born every hour, and bidding in auctions lasts for 24 hours. Bids are made using DPET tokens. After the bidding period, any pet which any player does not claim will remain at the 'Altar' for later purposes.
Breed: Players can combine any two pets to breed a new pet that inherits the parents' genes.
Evolve: Each pet has certain growth stages and capabilities, depending on how rare it is. Players can level up the pets by feeding them DPET tokens.
Season Reward: The concept of the season is used to break down the game's progress into more miniature stages. The first season starts with a 100,000 USDT prize locked by the DPETs team in a smart contract. The tokens can be claimed by finding the NFTs with the same specifications as prescribed in the contract, and players can claim the reward by sending these to the contract. Usually, the prize requires ten legendary pets with maxed levels. However, this particular requirement will be decided after launch.
Battle: The battle system is still under tests and has yet to be added to the official whitepaper.
Trading: My DeFi Pet has an auction marketplace to facilitate trading activities between players.
Tokenomics
DPET is a transferable non-refundable utility token used in My DeFi Pet as the medium of exchange. It is designed to be used solely as an interoperable token on the platform, for the platform, and not for other use cases. DPET aims to provide a convenient and secure payment mode for participants who are interacting with the ecosystem.
Rewarding System
Additional DPET tokens will be awarded to users based on the player's usage, activity, and contributions to the network. Users or holders of DPET who did not actively participate in the ecosystem will not receive any DPET token incentives because DPET has been designed to maximize the interaction between players and the game.
Benefits of Being Active in The Network
Active users are rewarded with DPET and random rewards to encourage them to remain active within the system, which would promote the platform's adoption. Players can also use DPET to enhance their progress and in-game experiences.
DPET token holders are allowed to propose and vote on governance proposals to determine the features and parameters of My DeFi Pet. The voting weight is calculated in proportion to the tokens staked by the user. The more tokens a user stakes, the more valuable the vote is. With that being said, the community members directly impact the development of My DeFi Pet.
Financial Analysis
There are a total of 100,000,000 DPET tokens, of which 12,105,698 tokens are in circulation. DPET's market cap ranking is #916 at the time of this post and has a $15 million market cap and a $228 million fully diluted market cap. Its trading volume in the past 24 hours (Nov 24, 2021) has been $3,934,633.24. DPET hit its all-time high on Jul 26, 2021, at $9.92. The current price is in the $2.3 range. You can purchase DPET via KuCoin, Gate.io, and PancakeSwap.
Is DPET The Best Gaming Token To Invest In?
No one other than you can decide whether a coin or token is the right one for your financial situation. We are not financial advisors, and what we're providing on Cryptologi.st is for educational purposes only. We gather everything you need for making investment decisions all in one place.
To quickly compare available options and make the best investment decision, check out our website.
How do you rate this post?