Mossland: Bridging Real and Virtual Worlds
#blockchain
#gamefi
#defi
#moc
tl;dr
Mossland is a blockchain-powered entertainment Metaverse project that functions at the intersection of real and virtual worlds. Combing virtual reality (VR), augmented reality (AR), and non-fungible tokens (NFT), Mossland offers a unique gaming experience to its users. Speaking financially, Mossland is currently ranked 603 among crypto projects in the market, with more than a $50 million market cap. Hold your breath! We are going to dive into it!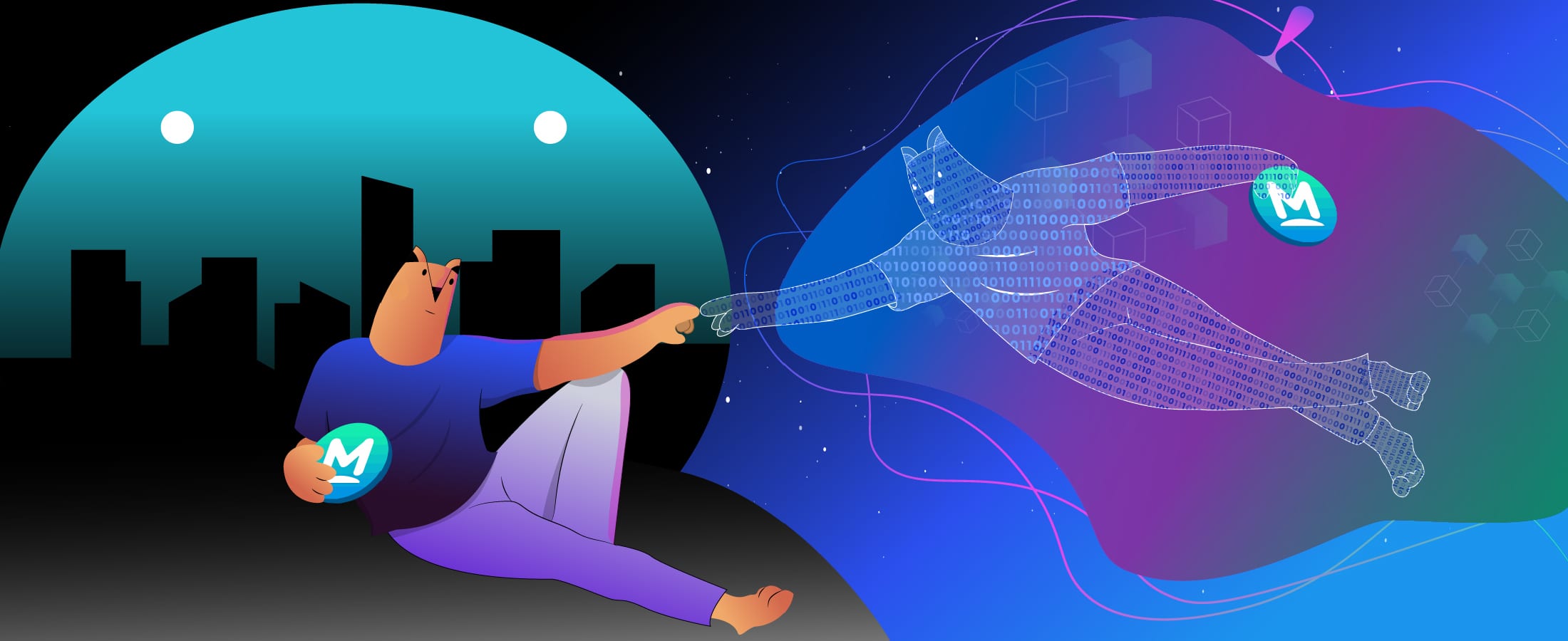 How do you rate this post?
What Is Mossland In A Nutshell?
Connecting the real world and virtual reality, Mossland is an entertainment Metaverse project powered by blockchain technology. It offers an entertainment service in the form of a virtual world based on Virtual Reality (VR), Augmented Reality (AR), and Non-Fungible Tokens (NFT). Mossland describes itself as a blockchain-based Metaverse project that aims to shade the barrier between real and virtual worlds. The project has been under continuous development, and several practical use-cases of entertainment services have been released using VR, AR, and NFTs. By utilizing Moss Coin (MOC), Mossland offers an integrated economic system that reflects the real world.
Mossland Viewed Closely!
Reality Reflection is a South Korean software company behind Mossland. The company has been working on VR games; however, Mossland is a different story. Mossland is a real-world real estate mobile game that merges augmented reality (AR) with location-based check-ins. By utilizing an in-game advertising network, Mossland provides a strong financial incentive for players to visit, buy, and hold the lucrative buildings in its Metaverse. Blockchain technology secures the ownership of the buildings, and smart contracts ensure that the advertising revenue is split out among the relevant parties.
Game Environment Details
The players' interaction with real-world structures is the core offer of Mossland to its users. High-profile buildings were constantly set up and sold by Reality Reflection to seed the game and ensure a few early adopters would not monopolize the game by owning a large proportion of valuable in-game real-estate. Everyone was able to buy and own the in-game constructions by participating in the auction on Mossland's website, which was live from October 2018 to February 2020.
How Does the Player Status Level Up in the Mossland Game?
During the early days, players were able to identify locations and add them to the game. After owning a building, players can level it up by adding accessories. For instance, the Empire State Building can be leveled up by adding King Kong, or the Leaning Tower of Pisa can be improved by a dragon sitting on the top of the building. The buildings become more valuable as more players check into them. This mechanism works the same as Foursquare or Facebook, with the in-game currency being the reward paid to the players as a monetary incentive to check-in.
Mossland's AR Advertising System
Mossland's AR advertising system is a creative way to encourage in-game activities. Players can schedule and run advertising campaigns on buildings. Moss currency is used to reward the players who interact with the campaigns. After each event, 10% of the total advertising revenue goes to the building owner, and 10% goes to Reality Reflection.
Mossland Currency System
Mossland will have four different currencies. The blockchain token Moss Coin (MOC) will be traded on cryptocurrency exchanges. The total number of units available is restricted to 500 million. However, to utilise Moss Coin in Mossland, users must first trade it for Moss, which is the in-game token for purchasing and selling buildings and accessories. Both Moss Coin and Moss are blockchain tokens, although one works in-game and the other outside the game. Both are limited in availability, and if a player wishes to cash out for fiat currency, Moss can always be swapped for Moss Coin. The Gold soft currency and Gems are the other two in-game currencies.
Mossland Financial Analysis
Projects with low liquidity scores and smaller market cap are generally considered riskier. Apart from a peak at the rank of 441 on Nov 25, 2021, Mossland's market cap rank has fluctuated around 600 over the last six months. Today, on Apr 18, 2022, Mossland is ranked 603 among all crypto projects in the market with over $50 million. Moreover, Mossland would be a challenging sale in bear markets due to its liquidity score, which is 39% below the market's average.
Every investment has risk, you should check with your financial advisor before making any investment decisions, and you should not consider the information provided here as financial advice. But, by providing careful reviews for the top 1500 coins, educational content, and breaking news, Cryptologi.st is mastered the art of assisting you in learning the game rules and staying on top of your game. Don't forget to tell your friends about us!
How do you rate this post?