Moonriver Price: Is It A Worthy Investment?
#erc20
#smart-contract
#token
#movr
tl;dr
Moonriver is a Kusama parachain compatible with Ethereum operating as a canary network to Moonbeam. It is a community-led sister parachain. While the Moonbeam code launches on Moonriver first, the network will continue operating as a Kusama parachain with unique projects and use cases. If you're considering investing in Moonriver and want to learn more about Moonriver price and financial analysis, this post is for you!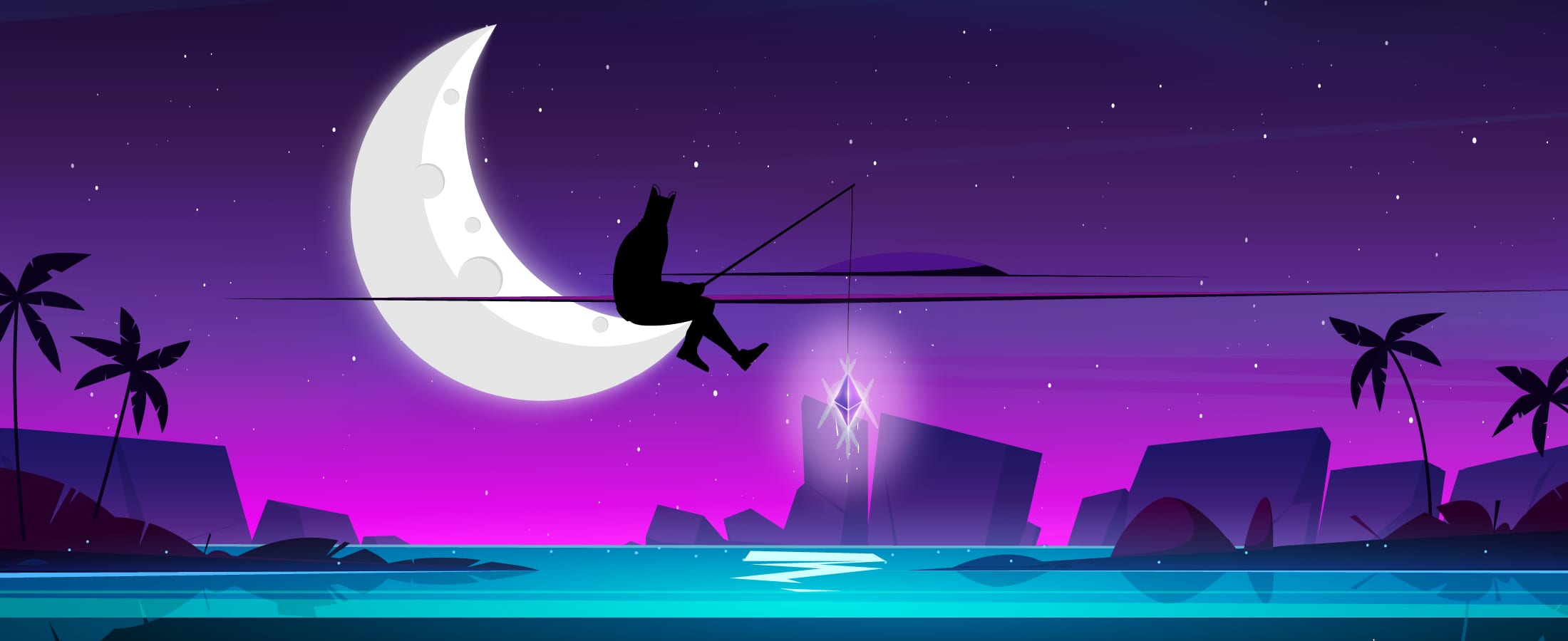 How do you rate this post?
Moonriver Price 101: What Is Moonriver?
Moonriver was launched in June 2021 and was initially a parachain for the Kusama network. Moonriver is a sister network of the Moonbeam platform and was meant to provide an environment for Moonbeam to test codes under real economic and financial conditions. In simple terms, Moonriver is an Ethereum-compatible smart contract parachain built on the Kusama network. Developers now are able to start experimenting and building on a canary network which is connected to Kusama. Similar to how Polkadot used Kusama as a canary network, Moonbeam is using Moonriver by shipping a new code to it so the code can be tested. Once proven, the code will migrate back to Moonbeam. You can read more details about Moonriver here because we're here to talk about Moonriver price!
Moonriver Price Analysis And Tokenomics
At the time of writing this article on Jul 2, 2022, Moonriver has a market cap of $55 million, giving it the rank #353 on market cap rankings. Moonriver has a circulating supply of 4,809,458 and a maximum supply of 10,385,501. Moonriver's yearly ROI has been -45%, which is very similar to the performance we have seen in other crypto projects with similar traits, which had an annual ROI of -44%. MOVR is being held in more than 610,000 wallets, and there have been more than 81,000 MOVR transactions in the past 24 hours. Currently, Moonriver price is around $11.80, which is 19% higher than its all-time low of $9.88 on Jun 18, 2022. It's also 97.6% lower than its all-time high of $494.26 on Sep 11, 2021. Moonriver's liquidity score is 50%, meaning it can be sold during bear markets, but it can be a little challenging. The following chart depicts the Moonriver price and market cap in the recent six months.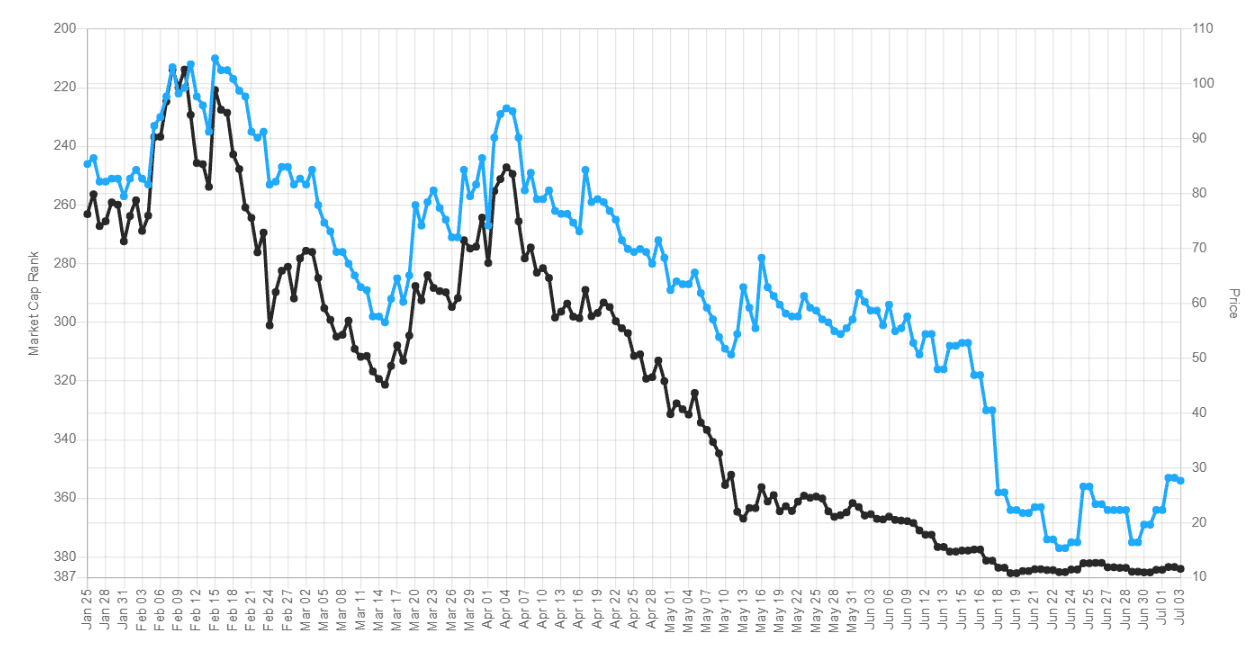 Moonriver Price and MOVR Use Cases
Moonriver price is directly related to the use cases of MOVR tokens. Some use cases of this token are:
Paying for transaction fees on Moonriver
Supporting the metering of gas on smart contract executions
Facilitating the on-chain governance of Moonriver, i.e., voting
Powering the decentralised node structures on which Moonriver can run
Moonriver Price and Popularity
Popularity can be an essential factor influencing the Moonriver price action. During the past six months (which, by the way, haven't been the easiest months for the crypto market!), Moonriver's popularity grew by 27% on Twitter and by %37 on Reddit. However, it decreased in popularity on the Telegram platform by 4%.
Disclaimer: Don't take this article as financial advice. You need to DYOR (Do Your Own Research) before investment.
Moonriver Price Prediction
Cryptologi.st doesn't do financial advice and trading signals; it gathers prediction information from various authentic resources like Priceprediction.net and Technewsleader.com. In this volatile industry, nothing remains stagnant, and many different factors ranging from politics to social changes can influence the overall performance of the crypto market. The following is the Moonriver price prediction for the coming years.
Moonriver Price Prediction For 2022
According to predictions, Moonriver's price will revolve around $29.84 and can peak at $33.48 throughout 2022.
Moonriver Price Prediction For 2023
In 2023, Moonriver's price will be $44.64 on average, and it can peak at $50.30 or fall to a minimum of $43.15.
Moonriver Price Prediction For 2024
Crypto experts predict that the Moonriver price, on average, can reach $66.14 in 2024. It can be $63.91 at a minimum and reach a maximum of $73.41.
Moonriver Price Prediction For 2025
Predictions estimate that the average Moonriver price can be $96.10 in 2025. The maximum price of Moonriver tokens can reach $112.30 this year.
Considering Moonriver Price, Is It A Good Investment?
Moonriver is a subset of the Polkadot ecosystem, which was created by Gavin Wood, co-founder of Ethereum. This suggests a team of professionals and well-known players are backing Moonriver up. Moonriver price had an average performance, but we need to manage expectations as it is a part of something much bigger. Would you like to hunt down more projects like this, or are you confused about what project you should invest in? Cryptologi.st provides you with everything you need to clear your head and make confident investment decisions. It offers a wide range of services from coin reviews to practical screening and monitoring tools, such as a crypto screener and a watchlist!
How do you rate this post?