MetaVPad Price Prediction 2023, 2025 and 2030, Is MetaV a Good Investment?
tl;dr
MetaVPad is an incubator and launchpad for Metaverse projects. It allows projects to launch their initial coin offerings on MetaVPad's exchange as IDOs. In this article, we'll go through MetaVpad price prediction 2023, 2025 and 2030, tokenomics and financial analysis. If you wonder whether METAV (MetaVPad's native utility token) should have a place in your portfolio, keep reading!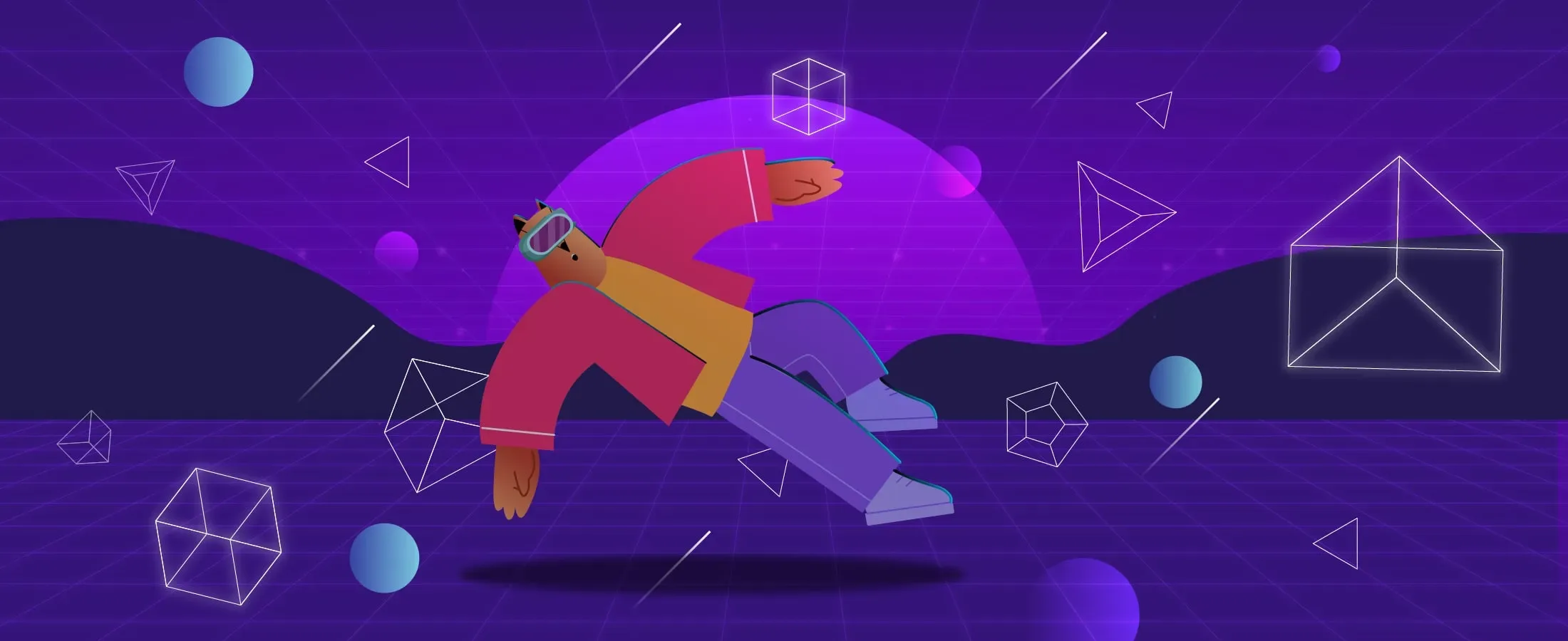 How do you rate this post?
MetaVPad is an incubator and launchpad targeted for Metaverse-based projects. MetaVPad was built by BlueZilla, a blockchain development firm behind many launchpad projects, including BSCPad, ETHPad, and GameZone.
As a launchpad, MetaVPad has created a platform where Metaverse projects can launch their initial token sales, both public or private, through an IDO (Initial DEX Offering) on MetaVPad.
MetaVPad's native cryptocurrency is METAV, which is used for staking and allows token stakers to participate in the early token offerings before the tokens get listed on public exchanges.
This will enable users to get early access to tokens at a lowered price. If you want to learn more about what MetaVPad does and what its mission is, we have an entire article dedicated to MetaVpad price prediction 2023, 2025 and 2030.
MetaVPad allows users to participate in projects that will construct the Metaverse infrastructure and early pioneers. METAV is the native MetaVPad token.
By staking MetaVPad tokens, users gain access to a tier and all of the benefits that come with it, such as early access to token launches, generous staking rewards, and the chance to participate in a first-of-its-kind Metaverse stake drop, which will provide a free allocation in the most exclusive projects at the best rates.
The higher your tier, the better your access, and the closer you get to the heart of the Metaverse.
Read more: Ape Coin Price Prediction 2025 And 2030: Is Ape Coin A Good Investment?

MetaVPad aims to provide other projects with a number of essential metaverse principles, In addition to enabling users to engage in the projects that will form the metaverse's infrastructure. MetaVPad's unique services and characteristics may answer Is MetaVPad a Good Investment by themselves. Here are the reasons that make the MetaVPad token unique:
Business-developed services and a community-driven ecosystem offered by MetaVPad guarantee the metaverse develops the way projects prefer.
By using the technology to represent digital real estate, domains, user avatars, and digital rights, MetaVPad aids in NFTs and ensures that it becomes a pillar of the metaverse.
MetaVPad provides decentralized identity solutions. It is essential to guarantee that users can move freely around the metaverse without worrying about their data compromisation.
Virtual and augmented reality services are another important factor that will undoubtedly improve the usability and engagement of the metaverse.
In order to fuel the metaverse's future, MetaVPad offers interoperability alternatives, each of which will contribute its own special ecosystems, attributes, and community.
Read more: Tamadoge Price Prediction 2023, 2025 And 2030: Is Tamadoge A Good Investment?
Price History
As of today, on Oct 3, 2022, MetaVPad price revolves around $0.0035. It is 99.3% lower than its all-time high of $0.4808 on Dec 22, 2021, and 248.2% higher than its recent all-time low of $0.0009 on Jul 21, 2022.
The price of each METAV token has seen a downward trend throughout this year - if you had invested $100 in MetaVPad one year ago, you would've had $0.9 left.
MetaVPad was launched with an initial market of just $170k (during the MetaVPad IDO). The original roadmap for MetaVPad token distribution is as follows:
At the time of writing this post, MetaVPad has a market cap of $763,000 and holds the rank #2082 in the market cap rankings. In the last 24 hours, MetaVPad had a trading volume of $35,000.
Currently, 220 million MetaVPad tokens are in circulation, with a total supply of 1,812,680,616 and a Max supply of 5 billion. Next, we talk about MetaVpad price prediction for 2023, 2025 and 2030.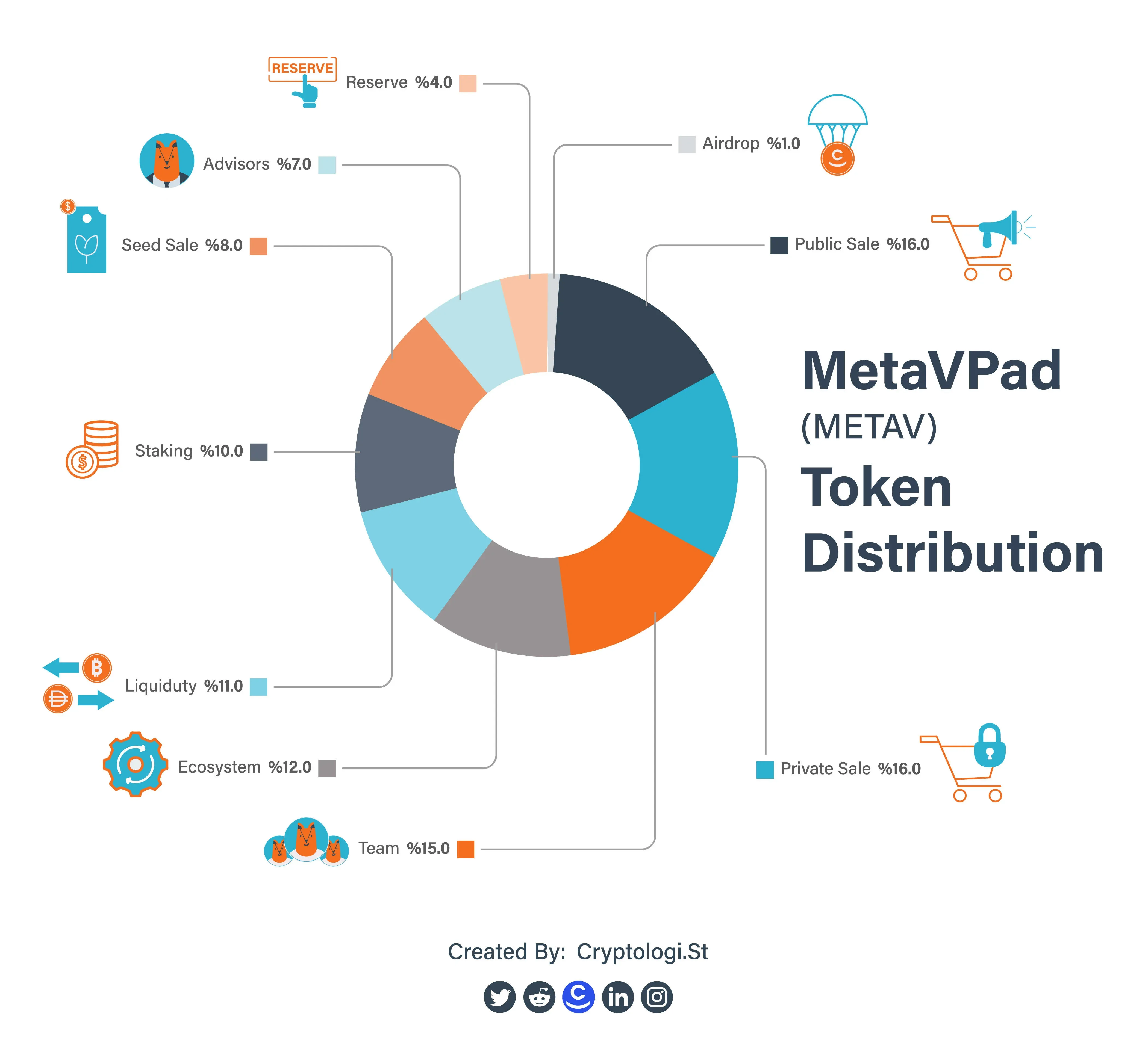 Without a doubt, the crypto market is one of the most volatile marketplaces and investment options. News and government announcements can quickly impact the market as a whole, and the project communities themselves have a lot of impact on the token's price action and performance.
There are websites like priceprediction.net that use algorithms and complex calculations to predict the price of a token for the years to come. You can also check out our AI-generated MetaVpad price prediction, which is an in-depth review.
Throughout 2023, the average price of MetaVPad could be $0.006. The price of each METAV can reach $0.007 at maximum.
It is estimated that the average price of MetaVPad will be $0.009 in 2024, with a maximum price of $0.011.
Experts predicted that the average price of each MetaVPad token in 2025 could be $0.013, and it can go up as high as $0.016.
Cryptologi.st helps you weigh your options before finalising your investment decisions. Get access to the latest crypto news and hot project reviews, find the perfect crypto project with the qualifications you seek, analyse the project from A to Z, keep an eye on the projects you've selected, and make confident crypto decisions!
How do you rate this post?