Metal: Revolutionising The Banking System in Crypto
tl;dr
Thanks to blockchain technology and Metal Pay, the dream of a cashless society is coming true. Metal strives to be the crypto version of PayPal. Let's discover what will happen when someone decides to integrate the banking system with crypto. We'll also see what MTL token is, and the most exciting part is how to get rewards from Metal Pay!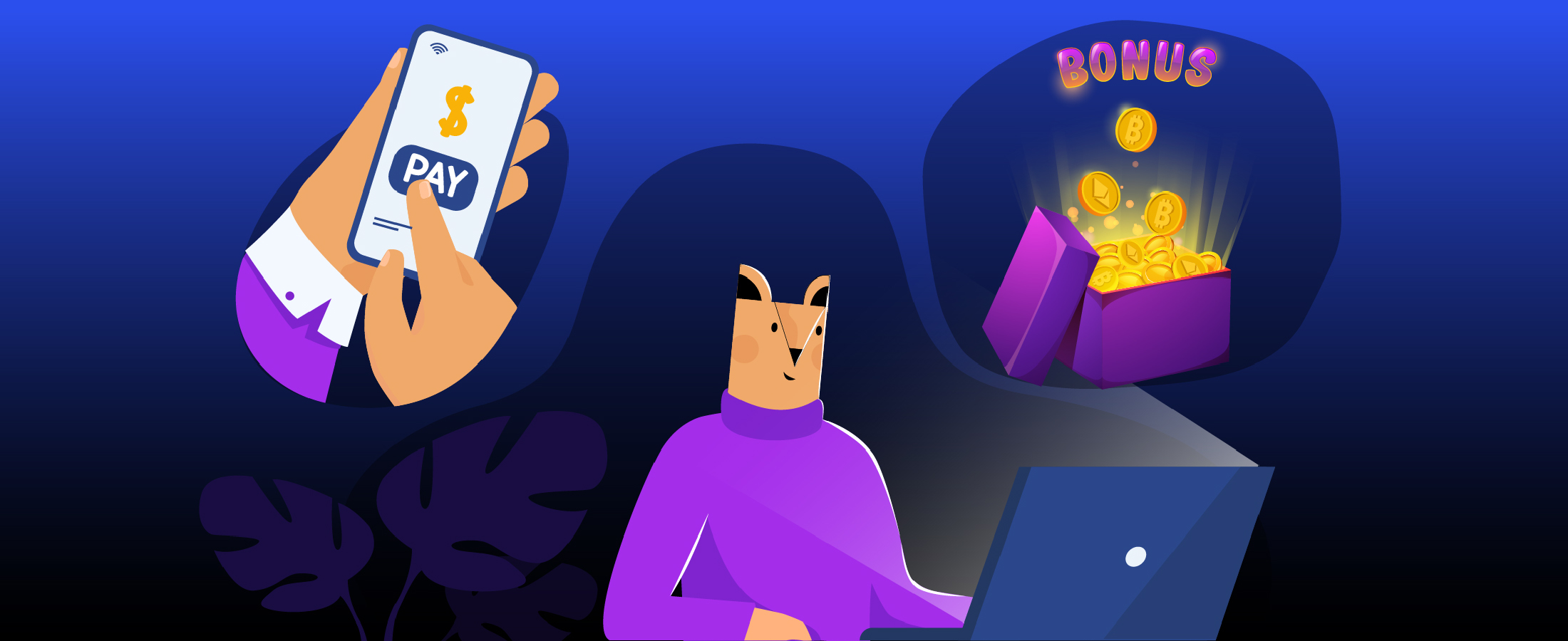 How do you rate this post?
What Is Metal Crypto?
Metal is a blockchain and software development company founded in 2016 by Marshall Hayner. It's the first all-in-one digital banking platform for cryptocurrency, utilising Proof-of-Processed-Payments (PoPP) to identify and reward users. Learn all about PoS and PoW. In simple words, Metal is an integration of cryptocurrency and traditional banking to create a better and easier usage of cryptocurrencies and make them more accessible to the general public. Users will experience the payment process in a fun, simple and rewarding manner within the Metal ecosystem.
How Does Metal Work?
Metal is built on the Ethereum blockchain and is designed as a payment processing to help users transform their fiat currencies into cryptocurrencies. MTL is the primary token of the company and is the 419th largest cryptocurrency in the world by market cap. As of writing this blog, on Feb 24, 2022, Metal's current price is $1.43. Let's analyse the token more financially.
What Is Metal Pay?
Metal Pay is a payment application launched by Metal to store your fiat currency and cryptocurrency in one single location. Metal Pay is designed to allow people to instantly send money to friends, family and businesses with just a phone number and rewards them with some cryptocurrency for each transaction. Senders and receivers earn up to 5% from every single transaction made on the application. (PoPP mechanism)
What Is Metal Vault?
Metal Vault refers to the first application that was introduced by Metal. It is designed as a web-based wallet for Metal, Bitcoin, Ethereum, and ERC20 tokens that enable crypto exchange with fiat. It's available for iOS and Android.
What Is Metal X?
Metal X Exchange is a cryptocurrency exchange launched in April 2020 by the Metal team to provide users with trading cryptocurrencies on a professional platform.
What Is a Proton Chain?
Proton, a payment blockchain, operates based on a system of verified user identities to ensure that funds are only allocated where they're supposed to be. It's an open-messaging chain for bank, card, and blockchain payment commands. Read more here.
What Is MTL?
MTL is a primary currency of Metal products and a core part of the Metal ecosystem. The MTL cryptocurrency was launched via an Initial Coin Offering (ICO) on June 9, 2017.
How Much Is MTL Token?
The current price is $1.4 per MTL, 90.61% below the all-time high of $17.03. Like other cryptocurrencies, after some ups and downs, its price experienced an all-time low at $0.1172 two years ago, on March 13, 2020. It has a circulating supply of 65 Million MTL coins and a total supply of 66.6 million. According to CoinGeko, the MTL token ranks #419 among all the crypto projects.
MTL Token ROI
Although the market has been down in recent months, hopefully, the MTL token provided %43.8 ROI for investors during the previous year and 0.8 ROI over the last month. It simply means that if you invested $100 in MTL token one year ago, you would have $143 now.
What Is MTL Utility?
MTL token plays a vital role in the Metal ecosystem, and Metal Pay is fueled by MTL. Metal offers users to pay substantially fewer fees when buying other cryptocurrencies if they also hold MTL, with 0% fees provided to anyone who holds 10,000 MTL. Additionally, each user is rewarded with MTL for making purchases, sending, or holding tokens on the Metal Pay digital wallet due to its built-in Proof of Payments Processed (PoPP) algorithm. So, the question is, how does the PoPP mechanism work with the MTL token?! Don't worry! Every question has an answer! Just scroll down!
How Does the PoPP Mechanism Operate?
Based on the data from Metal Whitepaper, PoPP is a mechanism to incentivise people to leave fiat money for cryptocurrency. It gives people an opportunity to be a part of the financial system by giving them a financial history, enabling them to open bank accounts and access other services. It also offers users MTL tokens as rewards in two ways:
They use the Metal Pay application to convert fiat currencies to cryptocurrencies and vice-versa.
They use the app to send or receive money.
The reward is %5 of the total volume of the transactions. For instance, if someone wants to send $100 MTL with the price of $1 for each MTL, both sender and receiver would get 5 MTL by the end of the transaction.
MTL Token Popularity
Since 2017, Metal has been followed by more than 66K followers on Twitter, which shows a 15% growth rate. Also, its marketing team has tried to expand the community on Reddit, which has resulted in a 7% growth rate.
How Is The Metal Token Distributed?
MTL with a maximum available supply of 66.6 million tokens is distributed as follows:
26.3 million MTL has been set for the PoPP mechanism.
13.3 million MTL is in the operational pool and is locked for one year.
3.78 million MTL is set aside for employees and advisors.
2 million MTL is held by Metal for development projects.
21 million MTL is in circulation.
What to Consider Before Buying Metal?
Buying cryptocurrencies may be risky if a. you FOMO before investing; b. you do not stick with well-known exchanges, and c. you don't consider the coin's founders and developers. Additionally, considering the good and bad sides of the project will aid you to have a better view. Then, you can decide more confidently whether you should invest in MTL tokens or not.
Metal Pros
Store cryptocurrency and fiat together in one location.
Receive up to 5% of the value when sending or receiving on the Metal Pay app.
convenient and user friendly
Available on both iOS and Android.
Link your bank account directly to the application.
Metal Cons
Ignore the "Do Not Track" of many browsers to track your happenings on the application - like the majority of traditional banks.
To send crypto payments, both sender and receiver need the Metal Pay application.
Only available in the United States thus far.
Where to Buy MTL?
If you have come this far, you now know most of the essential info about the project's functionality, features, and pros and cons. Now, if you are willing to invest in MTL, here is the list of the top exchanges that offer the ability to buy Metal (MTL) cryptocurrency with a credit card, debit card, or Bitcoin (BTC): Binance, KuCoin, gate.io, Huobi Global.
What Is the History Behind Metal Pay?
Marshall Hayner, the Metal company's CEO, is a serial entrepreneur with experience working for various cryptocurrency-related businesses. He is also the previous co-founder of QuickCoin. His journey in crypto started with Bitcoin 10 years ago, and he found himself as a person who loves this new technology. Then he decided to bring PayPal into the crypto world and build a banking platform for the Internet. Today, Metal has over $160 Million of AUM (Assets Under Management) and 200,000 registered users. It also generates $16 million in transaction volume and employs over 50 full-time employees.
Final Remarks
As you know by now, Metal aims to provide a secure, attractive, and user-friendly multi-crypto wallet and payment platform integrated with fiat banking services. The financial and functional analysis available at Cryptologi.st provides a great mindset not only about MTL tokens but also about the top 1500 coins in the world of cryptocurrencies. Keep an eye on Cryptologi.st for more coin posts, trendy news and educational articles.
How do you rate this post?