Metahero: One Step Closer to Living in Metaverse
#hero
#blockchain
#cryptocurrency
#gaming
#investment
#metaverse
#nft
tl;dr
Is it possible to transfer every detail of the physical world into the digital world? You've probably heard of the Metaverse. Imagine walking around the Metaverse with an avatar of yourself! Metahero will make it possible to bring real-world items into the Metaverse and offer you a role in the future digital world. Their vision is to embed every part of Metaverse with metascaning, bring in 10M users through Metahero and become the largest database of 3D scanned objects. Metahero comes with its utility token HERO, application and Metahero scanners. HERO token is used to pay for the ultra-HD meta scanning technology, earning an income or any transactions in the Metahero ecosystem. On Jan 18, 2022, the HERO token's price was in the range of USD 0.1106 with a live market cap of $563 M. The current CoinMarketCap ranking is #232.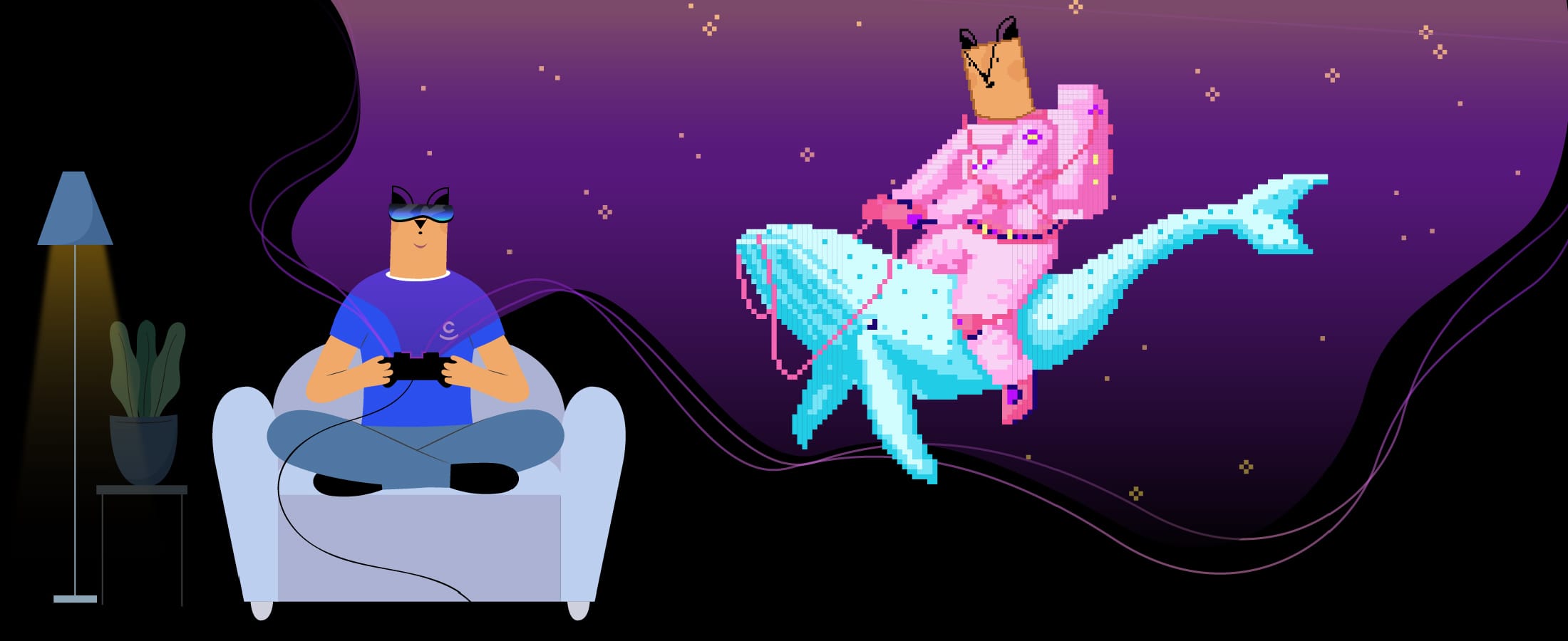 How do you rate this post?
Fancy being your own hero with your 3D technology and putting yourself in your favourite games? Imagine being able to choose any real object and perfectly copy it into the digital world. As an illustration, you can truly live in a world of your favourite video games or movies. That is exactly what Metahero does across the Metaverse! Metahero is a blockchain-based project that allows you to create your own 3D avatar scan, create 3D NFTs, port items, and put yourself into the digital realm. 3D scanning and HERO token as the core of the Metahero aid to bring any objects into the Metaverse and render them in digital forms. In other words, you can inject yourself into the network! It sounds like living the movie Matrix; cool, isn't it?
The HERO token was launched in July 2021 and was placed on CoinMarketCap on July 8, 2021, for $ 0.007488. It reached an all-time high of $0.2518 on Dec 3, 2021, and also touched its all-time low of $0.25 on Jul 13, 2021. At the time of writing this report on Jan 18, 2022, HERO tokens cost $0.11032, 1845.74% above its all-time low and 58.20% lower than its all-time high. Its 24-hour trading volume is USD 7,925,045 and has a live market cap of USD 561,943,349. Note that the price may change a lot within 24 hours; also, the price may increase or decrease as you're reading this article. According to CoinMarketCap, the HERO token ranks #232 with a circulating supply of 5,095,643,290 and a max supply of 10 billion HERO coins.
Metahero applications, HERO tokens and Metahero scanners are the main pillars of this ecosystem. The following sections help us to get a better view of each concept.
Metahero scanners are physical devices with 16 movable stanchions, a server unit and four cameras, giving users access to 3D scanning to create avatars used in the Metaverse. Their goal is to operate 12 chambers in various places around the world. Their first 4k scanners were based in Poland and expanded to large cities like Doha, Tokyo, Berlin, New York, and Seoul. To enable easy transportation, shipping and setup, they are designing mobile scanners as their next generation.
Metahero scanner allows people to scan everything, including themselves, to create realistic NFTs for the Metaverse. It has been made possible by taking thousands of photos of all sections of the chosen item in ultra-high-resolution photogrammetric scanning technology. Although the goal is to play in the Metaverse, the Metascans can also be used in fashion, medicine, visual arts, marketing, etc. Metahero partners with Wolf Studio, a leader in 3D scanning, to improve scanning accessibility and analyse a real-world object to turn into a digital form. This process simply requires you to install the Metahero app and pay the HERO token to create your avatar within a minute.
Everyone with an electronic device (a pc or cellphone) can use the Metahero application to buy, track, spend, and receive HERO tokens on getting scanned and transactions. The Metahero application is easy to interface, install, and pay for the meta scanning and earn passive incomes.
HERO Token
HERO is a utility token built on the Binance Smart Chain (BSC), and it ranks #232 in market cap ranking. HERO token is primarily used for farming points that users can use for NFT redemption and gives all the users accessibility for transactions with a 0 to 10% fee within the Metahero ecosystem and pay for 3D scans and royalties. Keep reading to learn about the details of the HERO token.
Burn
HERO token burns 0-2% of its transactions and decreases its total supply over time, making it a deflationary token.
Smart Staking
2% of every transaction is allocated to the holders as passive rewards.
Auto Liquidity
Metahero has built an independent project and prevented costly CEX listing fees. Metahero automatically added 6% of its transactions to liquidity on PancakeSwap to ensure liquidity.
Metahero is a new project founded in 2021 by Robert Green. Before the Metahero foundation, he was the CEO of Codewise, and after selling Codewise, he shifted to the blockchain world and was deeply involved with Web3 and other cryptography technologies. As a core member of the Metahero ecosystem, he created a bridge between physical and digital assets and expanded the Metahero community. Jermy Lopez holds the COO position in Metahero with 15 years of experience in startup development. He also manages marketing and business operations in Metahero.
HERO Token Popularity
Popularity can potentially affect the success of a cryptocurrency project. Data reported on Cryptologi.st represent that Hero's popularity on Telegram grew by 57% over the last five months, increasing to 40k followers as of writing this post on Jan 16, 2022. HERO's Twitter followers also saw a growth of 570%.
How To Purchase HERO Tokens?
In the first phase, some technical steps are required to get your HERO token. You should earn BNB on Binance Smart Chain, then purchase a HERO token with PancakeSwap. The team is working to remove the barriers and give access to users to purchase the HERO token directly from applications.
Although various features make the Metahero ecosystem unique, there are some flaws in this platform. One of the most crucial defects refers to the metascaning process. The number of metascanners is limitless, and in order to use scanning services, you should pay a lot for a flight to that area where metascanner are located. Another considerable point is that purchasing the HERO tokens is not easy, and they're only available on PancakeSwap (at the time of writing this article). By and large, similar to many other projects across blockchain, Metahero comes with ups and downs. It started in 2021 and still requires time to take form.


Final Thoughts
If you look around, you'll notice that technology is merging into more parts of our lives every day and Metaverse projects are on a staggering growth trajectory. Metahero brings us something completely unique by building a bridge between the real and virtual worlds based on blockchain, Metaverse, and 3D scanning technologies. Metahero can play a vital role in Metaverse development while the Metaverse grows. Note that the articles on Cryptologist.st are not meant to offer financial advice. Instead, they inform you about the details of the top 1500 projects. With our help, you can be an educated investor who does his own research and makes confident Crypto decisions.
How do you rate this post?