Massive Crypto Loss Of Investors: New York AG Warns!
tl;dr
As the bear market continues, investors have faced massive crypto loss, and their funds are falling in value every day. New York Attorney General Letitia James released a report in which she warns New Yorkers about the risks involved in cryptocurrency investments. According to the report, investors have lost billions of dollars because of getting involved in risky cryptocurrency investments. Is there a way out? Keep scrolling to find out!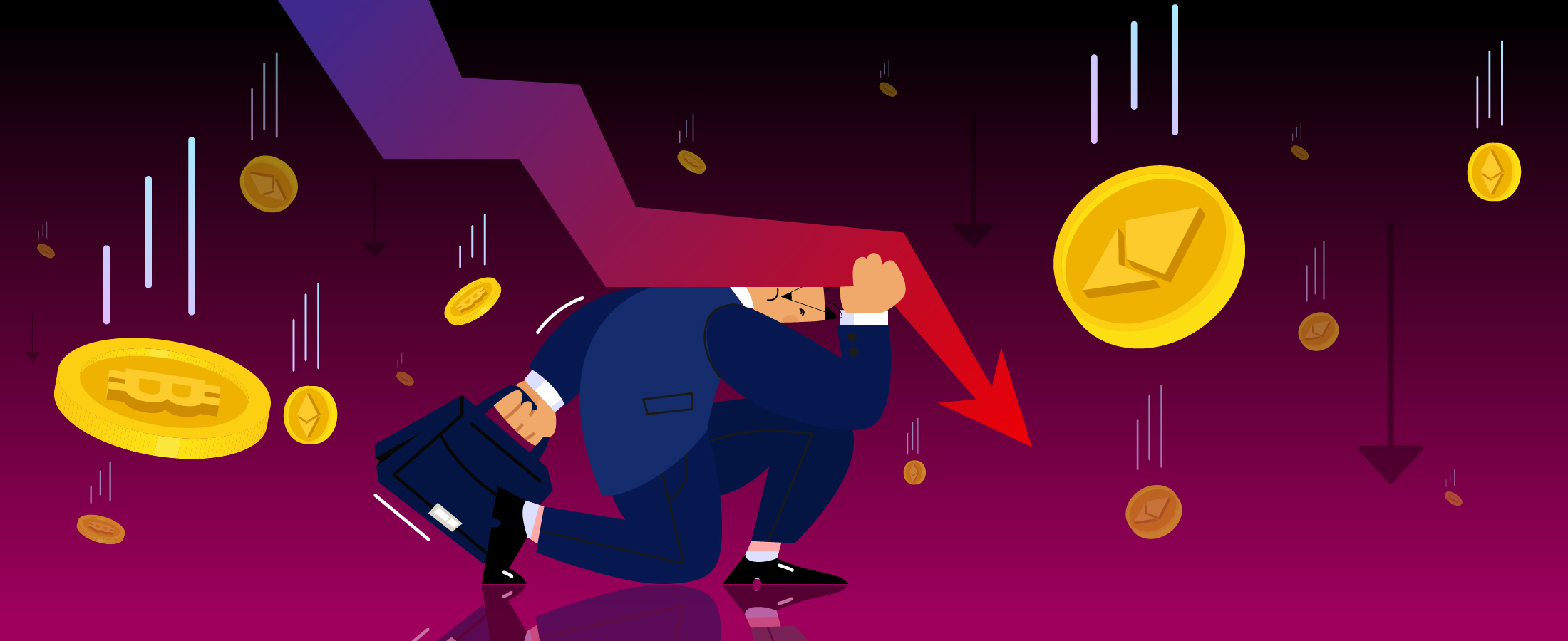 How do you rate this post?
Concerning Crypto Loss Of Investors
Letitia James, New York Attorney General, has warned New York citizens about the risks involved in investing in cryptocurrencies. According to a press release published by the New York AG, investors have lost "hundreds of billions" in digital assets since the beginning of the current bear market. James issued an alert to New Yorkers, in which she warned them of the dangers of investing in crypto-assets and the risk of massive crypto loss with the market volatility.
Investors' Risk Tolerance And Crypto Loss
The report claims the crypto sphere is prone to "extreme and unpredictably high" price swings and volatility, making cryptocurrencies one of the riskiest investments on the market. The report also highlighted the market-wide price crash in May, with Bitcoin falling below 50% of its all-time high from November 2021, causing a considerable crypto loss for investors and holders.
As Attorney General Letitia James puts it:
"Over and over again, investors are losing billions because of risky cryptocurrency investments. Even well-known virtual currencies from reputable trading platforms can still crash, and investors can lose billions in the blink of an eye".
Crypto Loss: No Pain, No Gain?
James argued that crypto investments created "more pain than gain" for investors and urged New Yorkers to navigate the industry cautiously to avoid further crypto loss. The report highlights some risks involved in investing in cryptocurrencies which can cause devastating crypto loss, including being a highly volatile and unpredictable market, complicated cashing out process, high transaction fees, and "unstable stablecoins."
Can Regulations Reduce Crypto Loss?
The Attorney General also addressed the lack of oversight in the industry, with no current federally regulated exchanges like the New York Stock Exchange offering digital assets. According to her, the lack of proper oversight by authorities is also an essential factor which caused the recent crypto loss of the masses.
How To Avoid Such Crypto Loss?
To avoid devastating crypto loss and turn the tables to gain even more profit, you need access to pro tools such as a free screener to differentiate various projects and put them on your watchlist to monitor their changes. You would also need to educate yourself as much as possible to avoid scams, FUDs and FOMOs and make your crypto decisions with an open mind. At Cryptologi.st, we have provided all of the above for you so you can remove emotions from your decisions and make even more profits. Don't forget to DYOR, folks!
How do you rate this post?