Kishu Inu: Another Brother For Dogecoin Is Born!
#blockchain
#cryptocurrency
#erc20
#investment
#nft
#token
#kishu
tl;dr
Everything started as a joke eight years ago. Yes, I mean Dogecoin! Dogecoin was not so serious at the beginning, but things changed, and as time passed, Dogecoin turned into the leader, and lots of meme coins were born after it. But wait, this article isn't about Dogecoin! It's about Kishu Inu, DOGE's little brother. Let's get to the point and see what Kishu Inu is and whether we should invest in Kishu or not!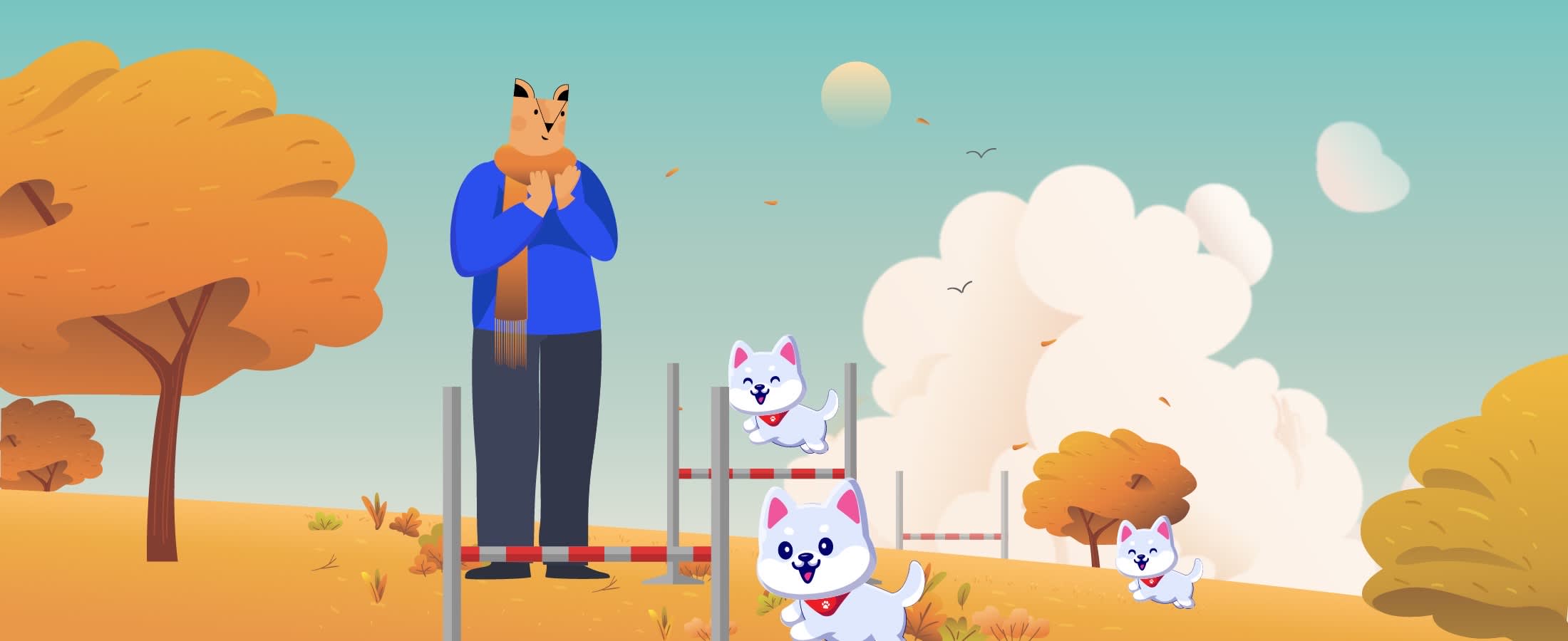 How do you rate this post?
Kishu In A Nutshell
Kishu Inu (KISHU) cryptocurrency is similar to the SHIB cryptocurrency or Dogecoin, a dog-based MEM cryptocurrency. It is fully decentralised and owned by its fun, vibrant community. KISHU's mission is to bring popular cryptocurrency concepts, such as Non-Fungible Tokens (NFTs), DeFi and participation awards, to the mainstream. KISHU was launched in April 2021, and same as other Doge-inspired projects is trying to build an active decentralised community.
What Is KISHU?
Kishu lnu token is an ERC20 meme token inspired by Dogecoin on the Ethereum blockchain, which takes part in decentralised financial transactions. According to Kishu's whitepaper, for every active user transaction, a 2% KISHU reward is granted to holders' decentralised wallets only, fostering a healthy distributed network and community usage. It means that more trading volume of the token brings more rewards to the entire community.
How Much Is KISHU Token?
The Kishu token was launched in April 2021. Although this is a newfound project, KISHU made significant steps by surpassing a $2 billion market cap and over 200,000 holders during the first month of its launch. From September 28 to October 28, 2021, Kishu Inu's price increased by more than 9900%. It ranks #304 with a circulating supply of 97 Quadrillion KISHU coins. It is a huge number when compared to Shiba Inu or Dogecoin. The token price started from $0.000000000664 on April 21, 2021. It touched its all-time high on May 15, 2021, in the range of $0.0000000145. Now on Feb 21, 2022, the price is about $0.00000000166.
Kishu Token Popularity
From April 17 up to now, Kishu lnu has planned to create a major active community in social media. Although its Twitter account is followed by 408k members with a 4% growth rate over the six months based on the data on Cryptologi.st, their growth rate on Telegram is -%11 with 86K members.
Kishu Token ROI
Based on the quick snapshot of ROI (Return On Investment) at Cryptologi.st over different periods, the monthly ROI for KISHU is -%18. It means if you had invested about $100 in KISHU 30 days ago, you would have only $82 now! Anyhow, it should be noted that the market has been down in previous weeks, and the Kishu token is new. Therefore, we cannot confidently say it has done poorly.
What Are Kishu Ecosystem Features?
Kishu lnu is a fully decentralised ecosystem supported by its community and ensures transparency. As a result, everyone willing can be informed and even participate in every step of KISHU's growth. It provides trust and, by burning liquidity tokens, prevent any risk of malicious behaviour. Having a confident community and expanding the ecosystem guarantees longevity for bettering real use cases, greater rewards and popularity beyond any temporary trends. Its ecosystem is made up of various pillars mentioned in the following.
What Is Tenshi Token?
Tenshi, Kishu's side check, was created in July 2021 and started on the Ethereum blockchain to improve Kishu's ecosystem and more valuable. Tenshi's primary use cases will include staking in Kishu Learn and Kishu Play platforms (future projects). Read more about token utility and details from here.
What Is Kishu Swap?
Kishu Swap is a decentralised exchange in the Kishu ecosystem that allows users to trade and swap independently any ERC20 token. Kishu swap is supported by Uniswap, the safest and most trusted DEX in the world.
What Is Kishu Crate?
Kishu Crate is a personalised NFT platform designed to allow users to stake $KISHU in exchange for NFT rewards, earning points, and claiming unique NFTs from different farms! The more KISHU you stake, the more points you will earn.
What Is Kishu Paw Print?
PAW PRINT is our wallet tracking app that aids users to keep track of their wallet value, passive income earned, prizes and rewards out of $KISHU usage and other interesting stats that prove the benefits of holding $KISHU!
What Is Kishu sWAG?
Kishu sWAG guides Kishu to the mainstream by allowing $KISHU holders to openly support KISHU INU's mission in the real world. Kishu sWAG platform does not have any owners or stakeholders.
Who Is Behind Kishu?
Like Dogecoin and Shiba Inu, KISHU's team is mostly anonymous, which means KISHU has no owners, is entirely decentralised, and is supported and powered by a community of users.
Where Will Kishu Token Go?
KISHU was launched on April 17, 2021, and quickly became one of the most popular cryptocurrencies in 2021. During the previous year, the same team had launched Kishu Swap, Kishu Crate, Kishu Paw Print, etc. Also, they listed the Kishu token on various exchanges as they planned earlier and based on their roadmap. They recently announced on their Twitter account that their feature plan is about Kishuverse and a new project known as K, but still, there is no certain information about upcoming programs.
Where To Buy Kishu Token?
Since Kishu is an altcoin, to purchase Kishu Token at first, you need to have Ethereum and create a cryptocurrency wallet like Metamask or TrustWallet. Then you need to transfer your ETH to your wallet. Next is to set up your Uniswap via your web browser to purchase Kishu Inu (KISHU) with the ETH you previously sent. Other top exchanges for trading in KISHU tokens are currently Gate.io, Uniswap (V2), OKEx, KickEX, CoinTiger, AOFEX, and Bitrue.
Kishu Token Risks
One of the most important factors that should be considered before investing in any cryptocurrency project is that investors should research the team members behind a project. Although Kishu lnu token has released some useful features on its ecosystem, anonymous founders and the lack of any developers should be considered a red flag, which may increase the chances of potential Ponzi schemes or rug pulls or other scams. However, Kishu Inu is trying to tackle this problem with the Kishu Paw Print wallet tracker. Putting it all together, traders should always be cautious against anonymous projects.
You would probably agree that it has been the period of dog-themed cryptocurrencies! The cryptocurrency market has seen numerous introductions of several Dogecoin-inspired tokens, such as Shiba, and now it's Kishu's turn to use a dog as its mascot. However, no one knows where the memecoin market will head, and it's unpredictable. All trades and investments should be made with risk tolerance, and investors must do their own research. An easy way to be aware of all the latest news and affecting factors is to keep an eye on Cryptolpgi.st and follow its articles on trending coins.
How do you rate this post?