KIN: New Money for the Digital World
tl;dr
Kin is a decentralised cryptocurrency designed to streamline the integration across Web Apps and Mobile. KIN is money for the digital world, and in its community, people collaborate, recognize great experiences, content and reward each other duly. Recent migration to Solana is unlocking KIN's expansion, and currently, new developers are joining. Existing developers are leaning in all while the Kin Foundation keeps investing resources. Recently, the Kin ecosystem boasts 60+ million wallets and has distributed over $70M in rewards across 60+ apps since its inception. Our data indicates that their popularity on Twitter has increased by 25%. On November 29, 2021, KIN's price was 92.1% lower than its All-Time-High. However, it is worth mentioning that only 17% of these coins are currently circulating in the market and being held by the community.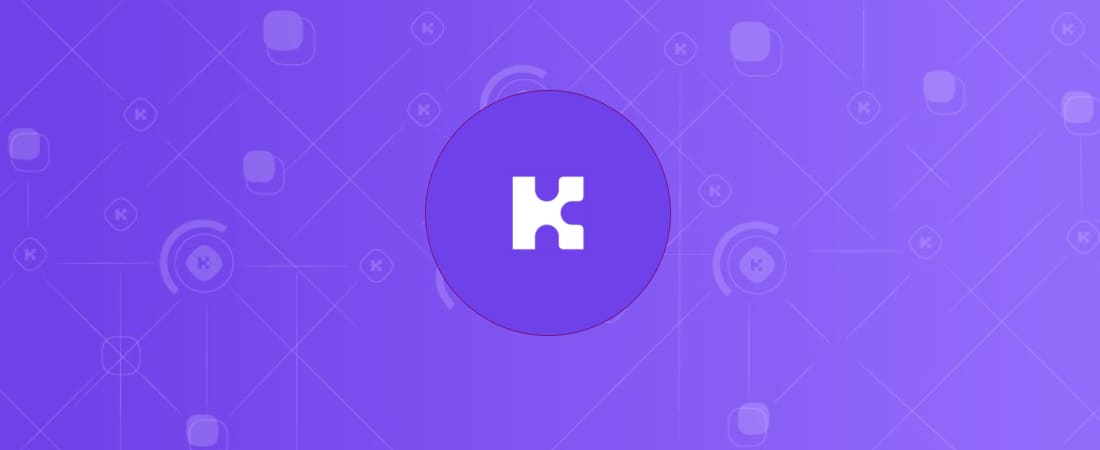 How do you rate this post?
Key Feature
The most significant feature differentiating KIN from similar projects is that it has been a part of the Solana ecosystem since last year. It is clear that Solana is fast advancing and soon will be competing with Ethereum.
Perfect365 App
Another exciting feature about the KIN ecosystem is Perfect365 which is a beauty app with over 100 million users, including celebrities. Makeup fans may virtually test on looks created by pro artists, brands, and the Perfect365 beauty squad. The app allows users to digitally experiment with new colours and styles before applying them in real life. Fantastic for the fashion-conscious amongst us!
The KIN ecosystem is an easy-to-use digital world where users can make millions of microtransactions across a wide variety of apps. It has been made possible by removing the complexity of its cryptocurrency use within the blockchain. One may argue that technology works best when we do not know it is even there. Kin's user experience aims to lend itself to the mass adoption future the community hopes for. This platform will be used to offer gift cards, subscriptions, and offline services in the future as part of the Perfect365 e-commerce project.
Kin Ecosystem Overview?
Kin is one of the most used cryptocurrencies by mainstream consumers. Millions of users use this open micro-transaction platform across more than 50 consumer applications and services. This decentralised cryptocurrency was created to easily integrate into mobile and web apps, with an incentive model built in that rewards developers for usage. Real people collaborate in the Kin community, recognising excellent experiences and content and rewarding each other with real value.
Top Tips on Kin Cryptocurrency
In the digital world and within a digital ecosystem of consumer applications and services, Kin cryptocurrency is used as money. It was first launched as an ERC20 token on the Ethereum network, and it was intended to be the Kik messenger ecosystem's main currency. Kik was not actually cryptocurrency. It was initially launched as a rewards points system known as Kik Points that ended in 2017.
Kin's Reward Engine
The circulation of Kin is based on the Kin Rewards Engine or KRE. The KRE rewards developers when they introduce Kin to their customers to use it. It provides developers with a new business model that pays consumers for adopting engaging experiences and the free exchange of value rather than harvesting their attention and data. Users and developers are now aligning around a new economy where the main focus is those who create value online.
Kin Provides out-of-the-box OS tools and technologies and a wide array of plug-and-play software developer kits (SDKs). By removing the complexities of cryptocurrency integration, the SDK enables developers to design unique in-app experiences where users can earn and spend Kin tokens. Kin overcomes many barriers that developers may face in creating an easy, fast and intuitive cryptocurrency development experience.
Financial Analysis
KIN coin provided investors with a 202% return on investment (ROI) over the last year. Although the number is quite considerable, KIN's ROI is lower than similar projects' ROI (527%). With an average ROI of 24,586%, KIN underperformed compared to the market's top 1500 projects.
KIN's Popularity
Popularity can potentially affect the success of a cryptocurrency project. Data displayed on Cryptologi.st shows that KIN's popularity on Twitter grew by 25% over the last five months, increasing to 46k followers as of writing this post on November 29, 2021. Kin's Reddit and Telegram channel subscribers saw a growth of 16% and 27%, respectively.


KIN's Market Cap and Price
KIN skyrocketed in its market cap rank between August 6 to 21, 2021 and jumped from #369 to #185 in rank. However, KIN's Market Cap rank and coin price have started a recent downward trend, with coin ranking #395 now. Interestingly though, it should be noted that KIN's price is 3937.6% above its All-Time Low and 92% lower than All-Time-High.
Is the KIN Best Cryptocurrency to Invest in?
The cryptocurrency market is decentralised which means it is not issued or backed by a central authority such as a government or bank. Instead it runs across a network of computers. Good investment begins with gaining sound insights into projects. Knowledge is power when choosing projects.
Cryptologi.st is here to offer solid project insights with key metrics so you can make self guided, smart investment decisions to invest with confidence.
Join us there in the future at Cryptologi.st
How do you rate this post?